Most San Francisco visitors I encounter seem eager to run through certain areas of the City, just so they can snap a few pictures here and there, before returning to their hotel satisfied they've pretty much seen it all… Fools.
It is like this:
The photos below were taken at tremendous risk, hence the shaky quality of some shots, but one does not simply tangle with raccooneers and expect to hightail it fully intact.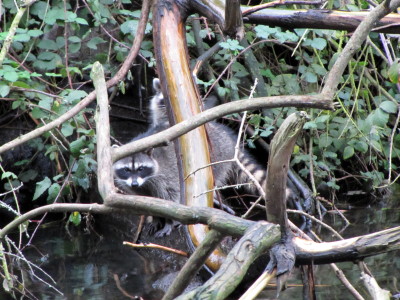 For those few who understand there's more to the park than meets the cursory glance, I say go to the Conservatory of Flowers, Bison paddock or Stow Lake, all those storied places worth hours if not days of exploration, "but I do warn ye, if ye value yer life: ye stay well clear o' North Lake. Place be full o' monsters with 'em little teeth".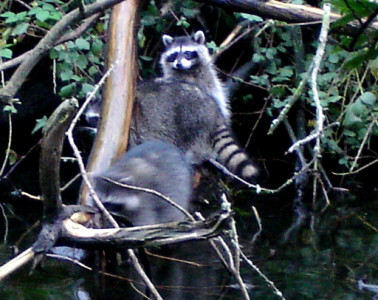 We ain't – I mean we're not talking about cute Strawberry Hill over in Stow Lake with them owls and their neighbors, the blue herons. No.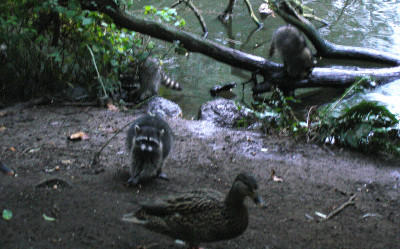 I'm talking about that gloomy islet, New Barbary Coast, where Charlotte Raccoon (née Badger) and the others, like the Harpes,  scourge of squirrels and raiders of birds' nests, ply their trade from dusk 'til dawn…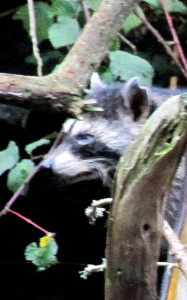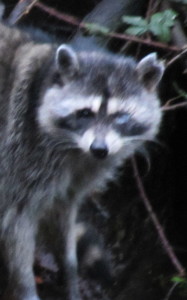 One last word of warning: don't feed the raccooneers, they're turning into fat b****s… This ain't no Disney movie.