On Tuesday the 27th, we went for a walk along the Coastal Trail near the Golden Gate Bridge. We knew there was a storm coming, so we wanted to get some time outdoors before it hit. It turned out to be a wonderful little jaunt that was full of surprises.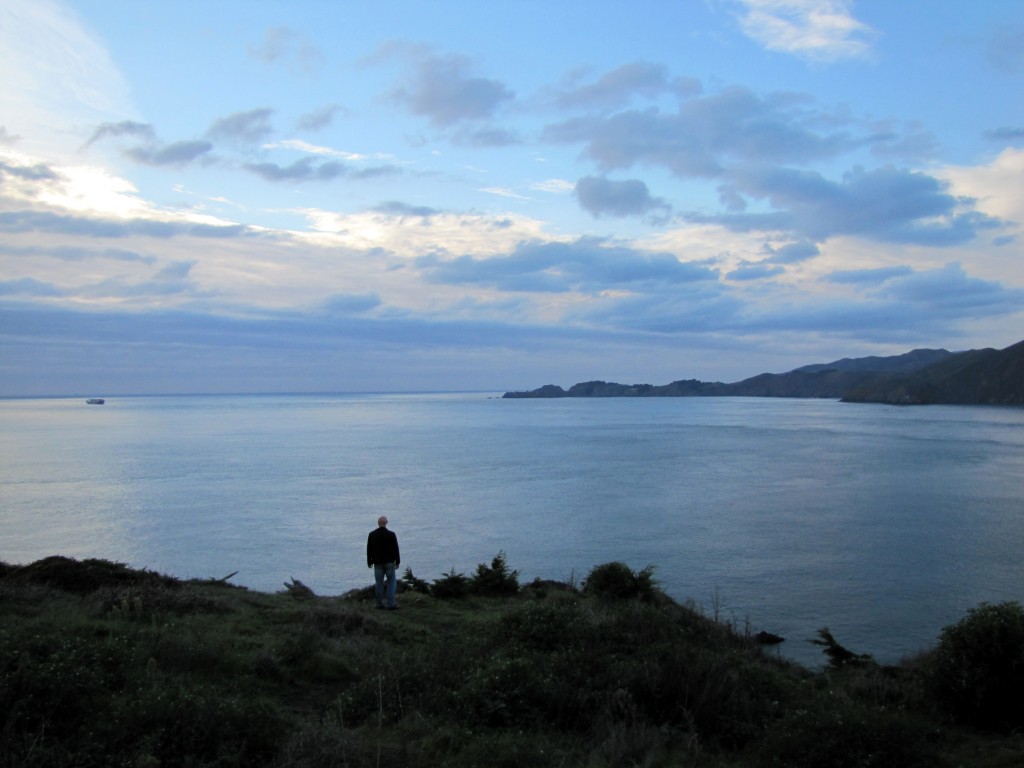 I wanted to break up the trip into two posts, but it just wasn't going to work. We had some very nice surprises along the way.
The bit of Coastal Trail we walked wound around old military batteries and made its way under the Golden Gate Bridge.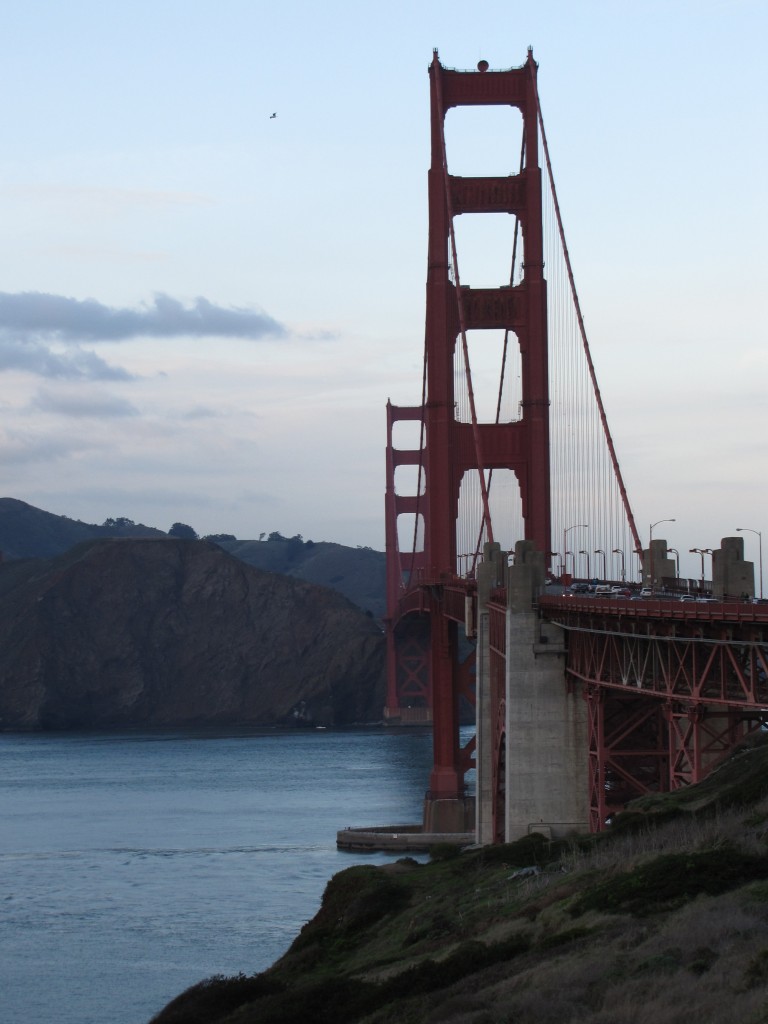 Along the way, I found this little critter. I actually made a point of moving him/her out of harms way as it was on the trail.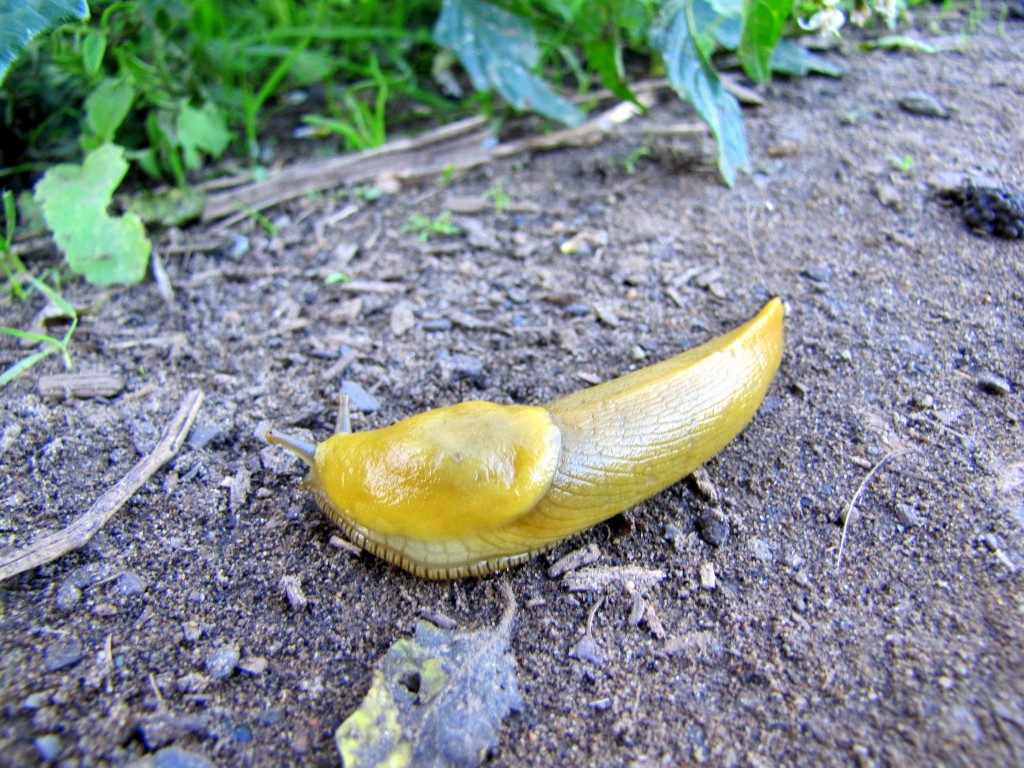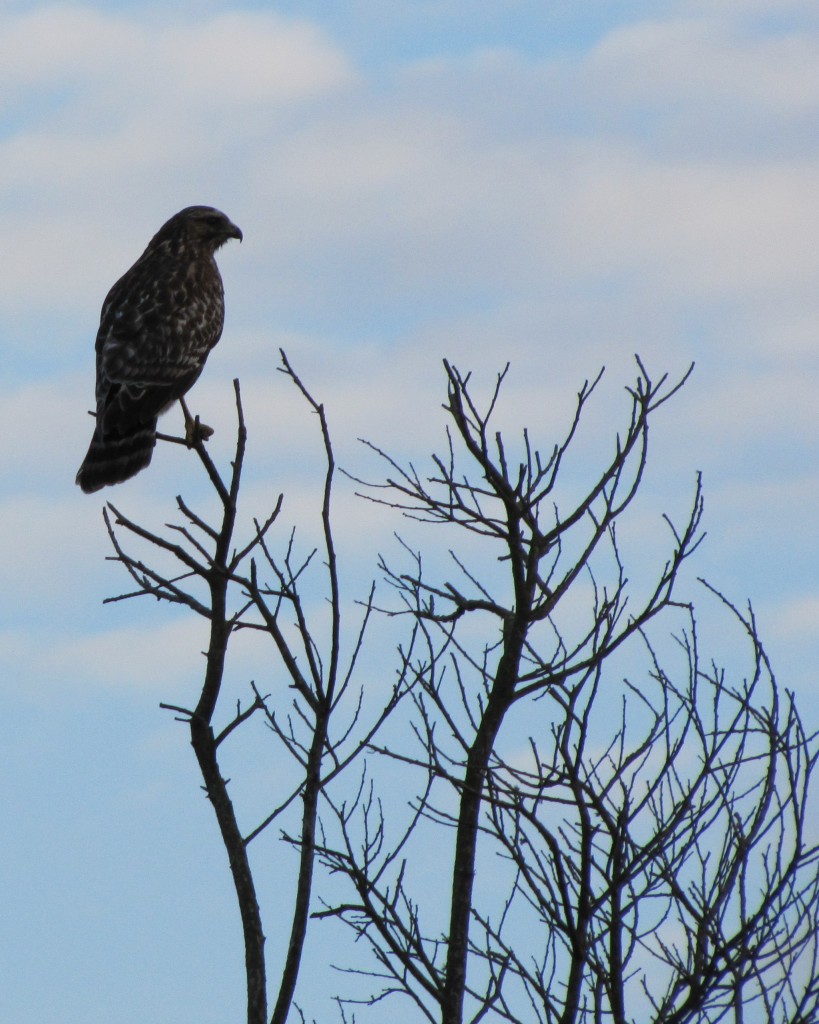 The trail winds around under the bridge.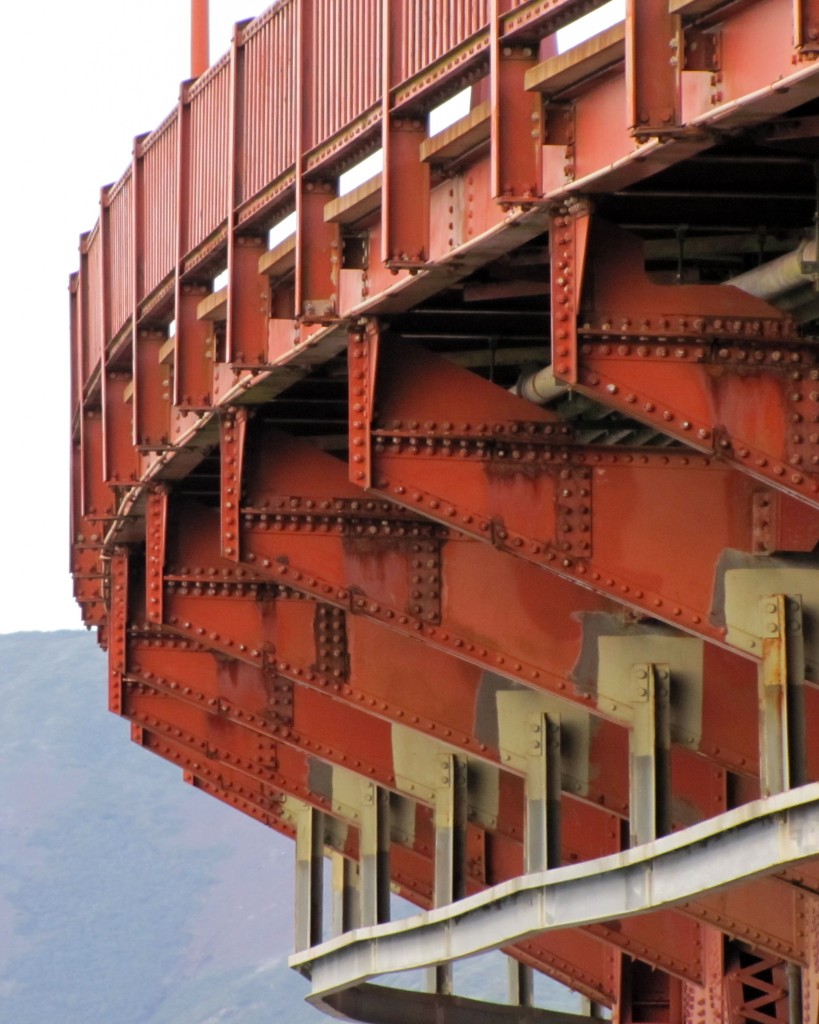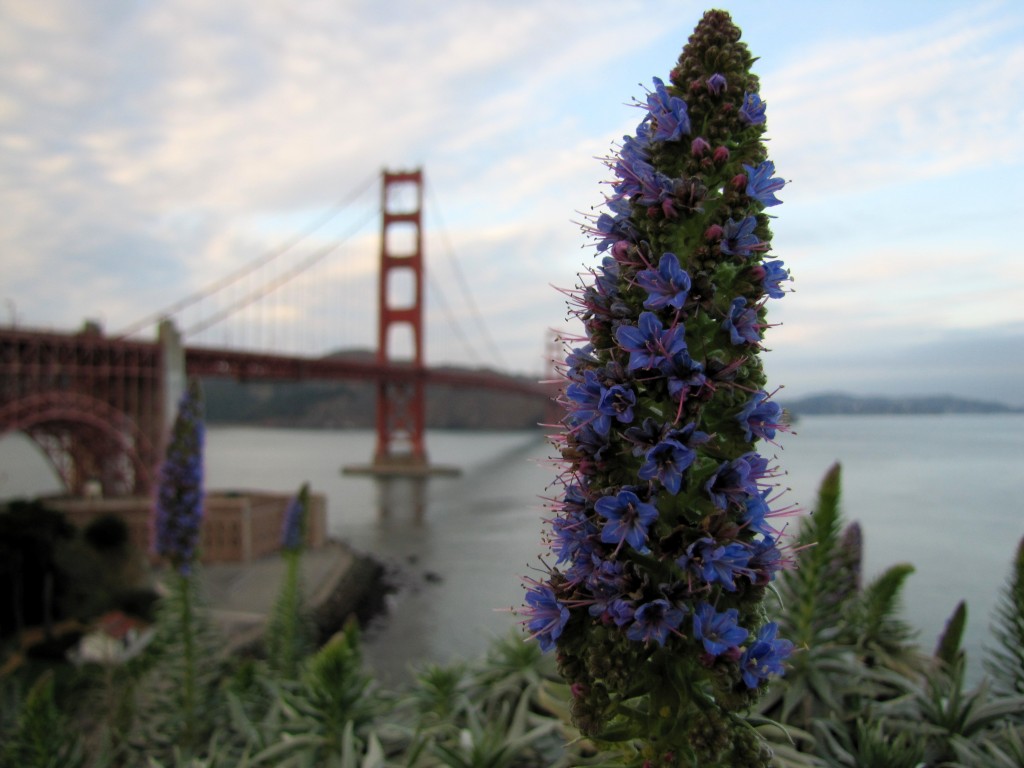 After passing under the Golden Gate Bridge to the other side, I saw some pretty purple flowers. I don't know what they're called but they work better than a bug lamp for attracting critters.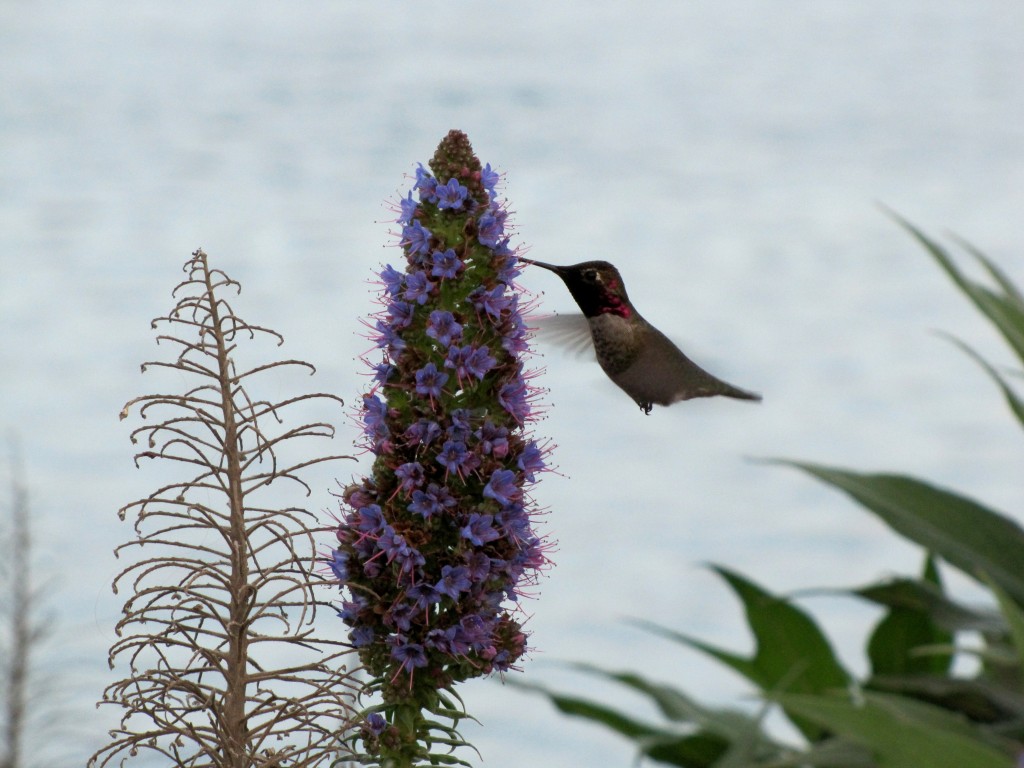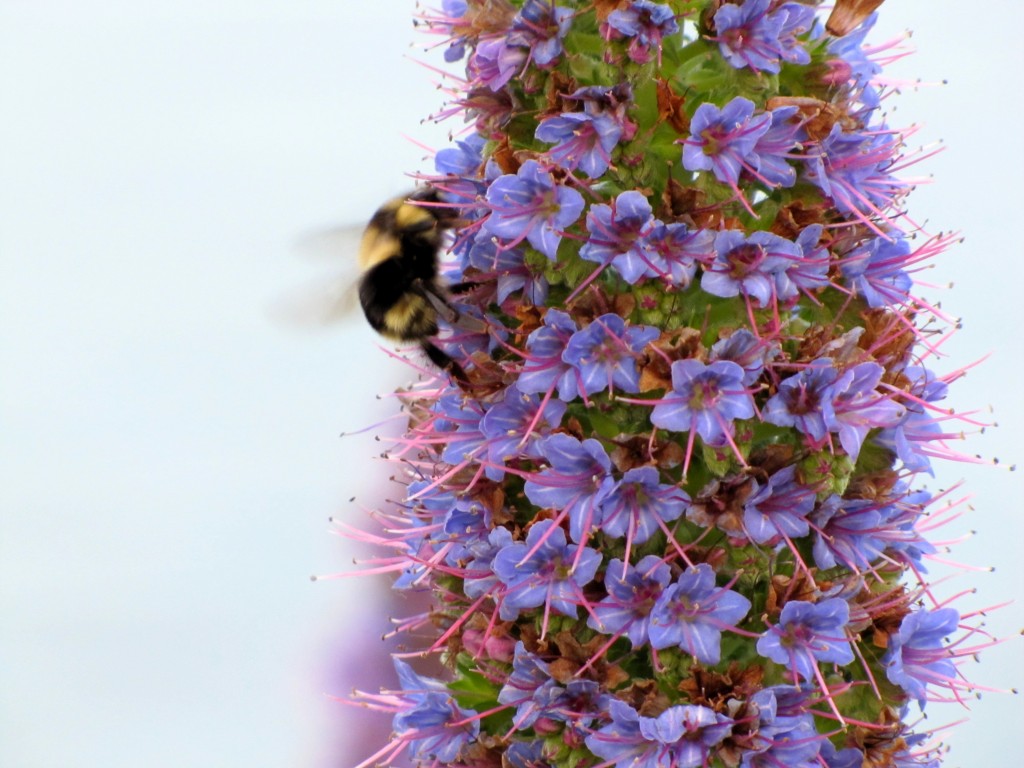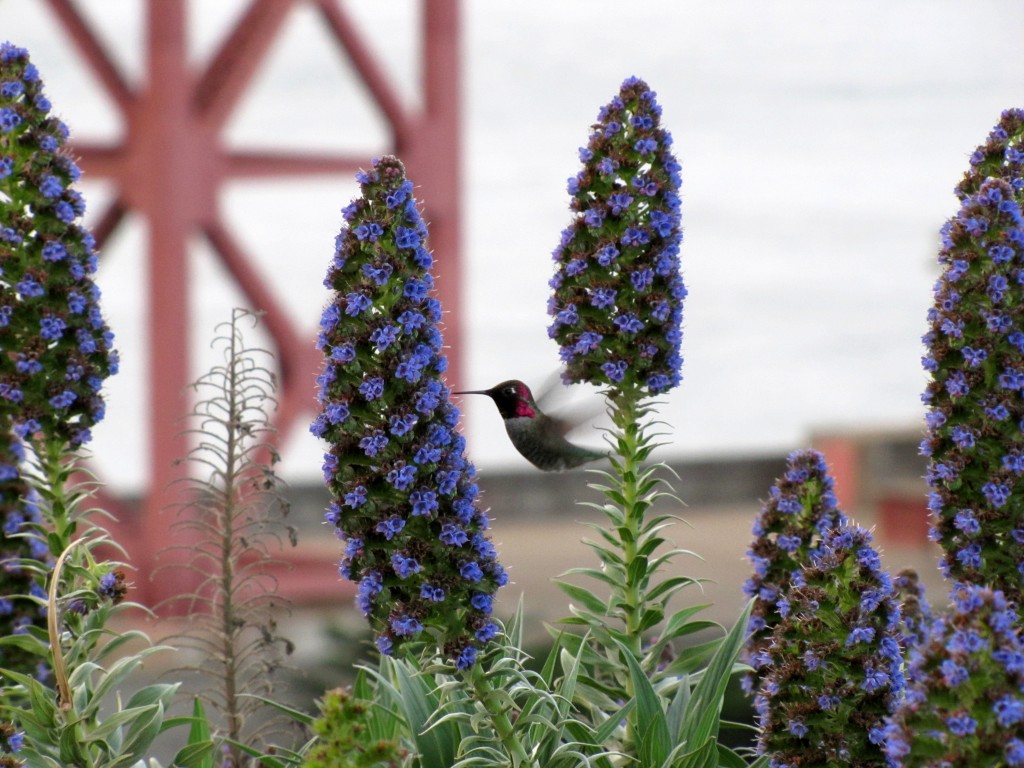 So there we were, watching the wildlife when I got distracted. Yes, I distract easily. I manage to see a lot of things I might have missed otherwise, so I won't complain.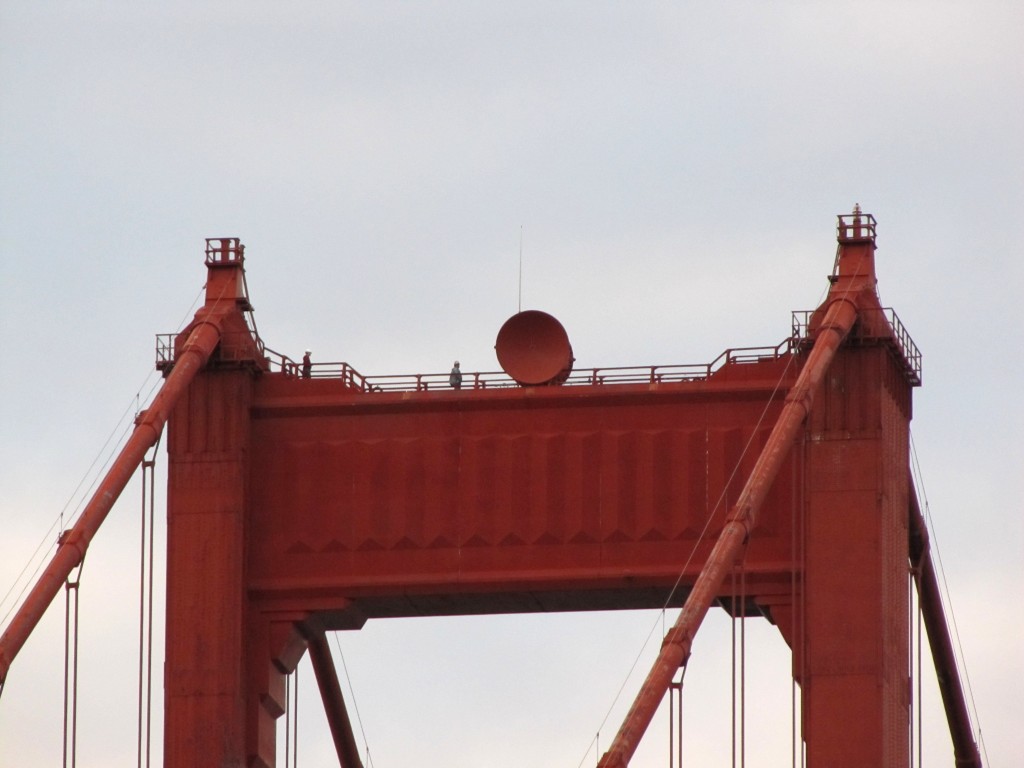 A sunset wasn't really in our plans, but it happened anyway.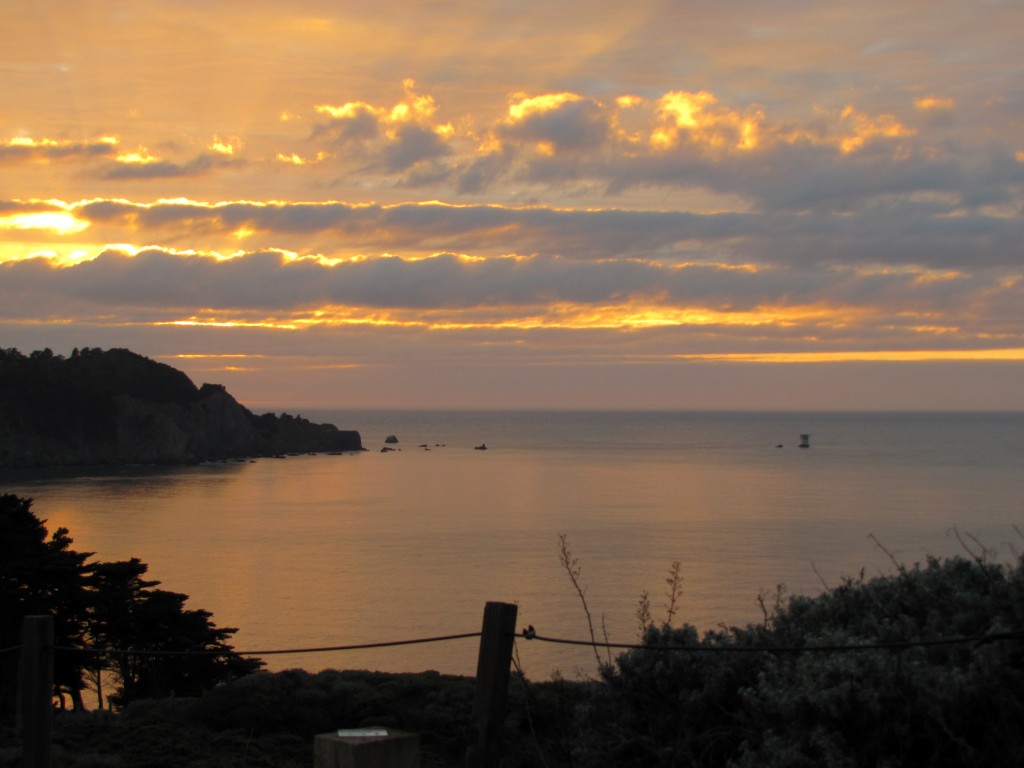 We were really in a bad location for a sunset as Lands End would have hidden the sun. We didn't speed, but we moved as quickly as we could and stopped at the trail above Sutro Baths.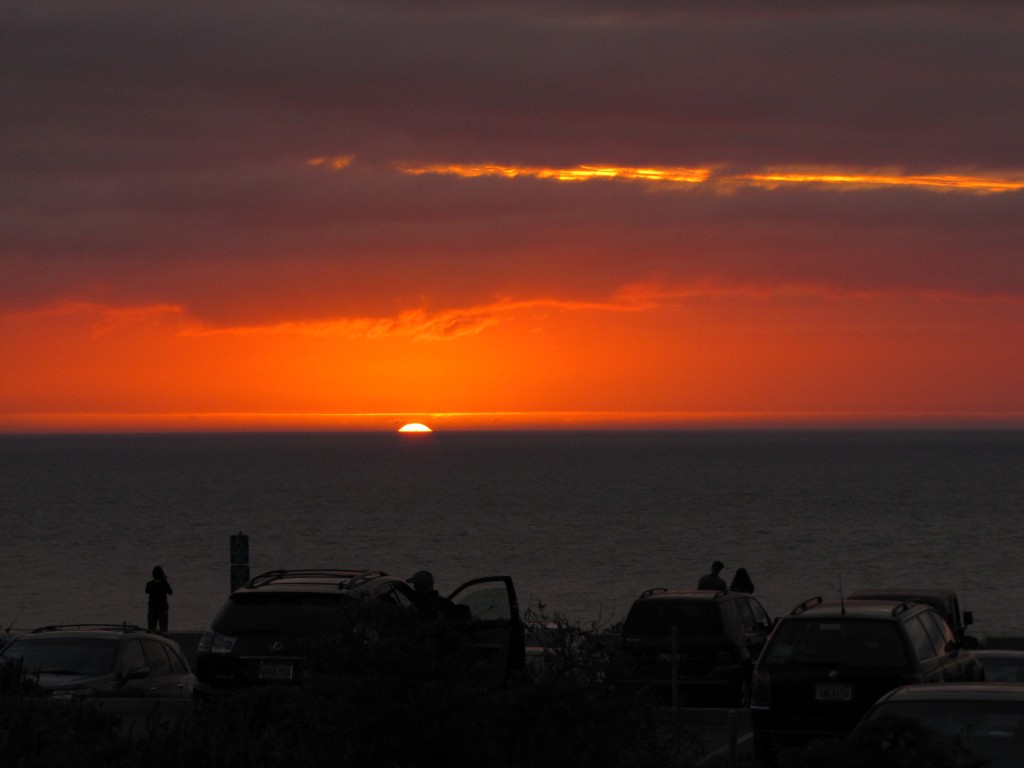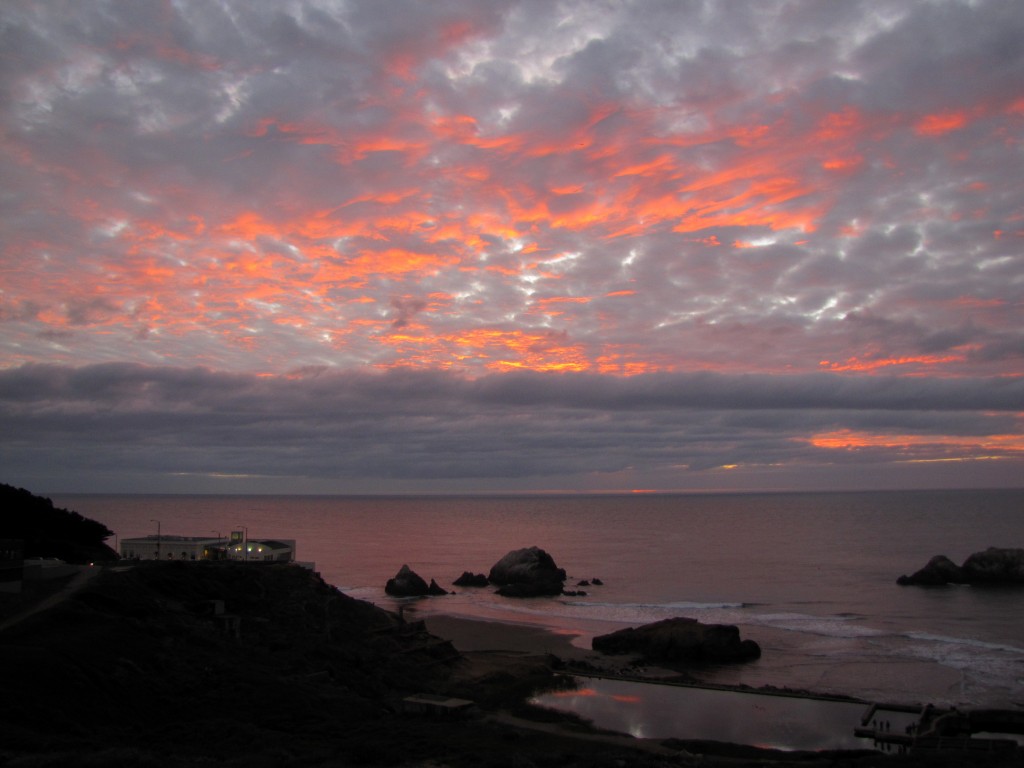 It was a wonderful little hike. We're getting better and better at noticing the little bits of nature that show up in our city. None of our trips are dull, at any rate.