I meant to post this sooner, but we got caught up in a rather heavy rain/hail/lightning/ mess, so I turned the computer off to be safe.
Previously, I posted Conservatory of Flowers in San Francisco's Golden Gate Park: Part 1, The Lowland Tropics.
Anyone who comes to San Francisco should try and find the time to visit the Conservatory of Flowers in Golden Gate Park. Opened to the public in 1879, it is the oldest building in the park. It houses around 1700 plant species. The orchid collection is said to be one of the best.
This time we're going to visit the Potted Plants Gallery.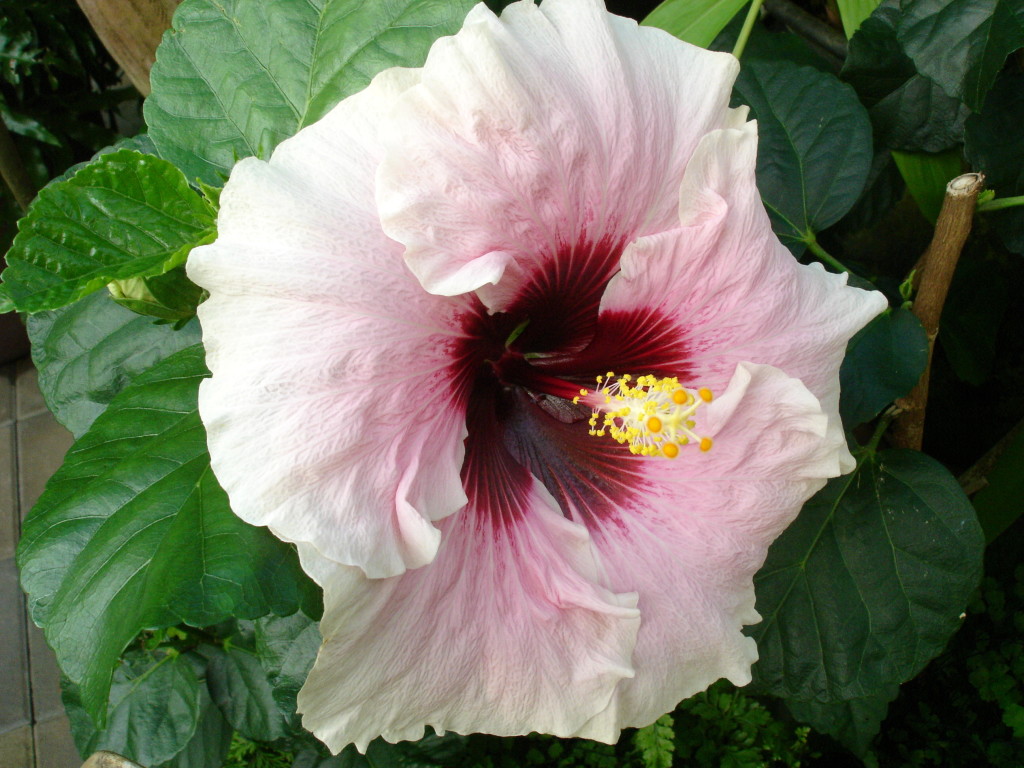 The Conservatory of Flowers is located at 100 John F. Kennedy Drive. It is accessible for motorized and non motorized wheelchairs. Strollers are not permitted inside, but there is a place to park them while you explore. As it is a greenhouse, it will be quite warm and humid inside. As it can be rather cold outside, be sure to wear removable layers. It is open Tuesday thru Sunday from 10am to 4:30pm. The cost is $7 for adults, $5 for ages 12-17, seniors 65 & over, and college students with school ID. $2 for children 5 – 11 and free for children 4 and under. Local residents receive a discount with proof of residency.
Note: On Sundays, John F. Kennedy Drive is closed to vehicular traffic. For those who don't mind walking, you can just park on Martin Luther King Drive and walk to the Conservatory.
Amazingly, the Conservatory barely escaped disaster more than once. It had to have the dome restored after an 1883 boiler explosion and fire. It also managed to survive the 1906 Earthquake. In 1933 Structural instability caused the Park Commission to close it. The Great Depression meant a lack of funds preventing it from reopening until 1946.
The Potted Plants Gallery is home to hibiscus, cymbidium orchids, bromeliads, begonias, and much more. When I know the name of a plant, the pictures will be labeled. Not everything had a marker, so I was unsure of a few.  Should anyone know the name of any of these unnamed plants, feel free to comment.  I'll update if necessary.
I hope you enjoyed some of these. I also hope they give you the urge to visit our fine city and see what it has to offer. I wasn't born and raised here, however, I can understand the song "I Left My Heart In San Francisco". 🙂