A couple of weeks ago, Lastech posted about the supermoon and the partial solar eclipse. The month of May was quite amazing this year. To top off the month, we went to the California Academy of Sciences in Golden Gate Park. Last week, I posted California Academy of Sciences part 1: subaquatic trails. This week we go for a walk through the rainforest.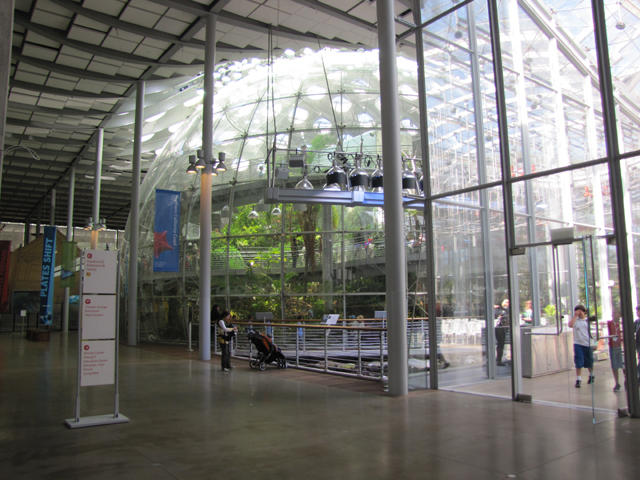 The last photo in part 1, was this one.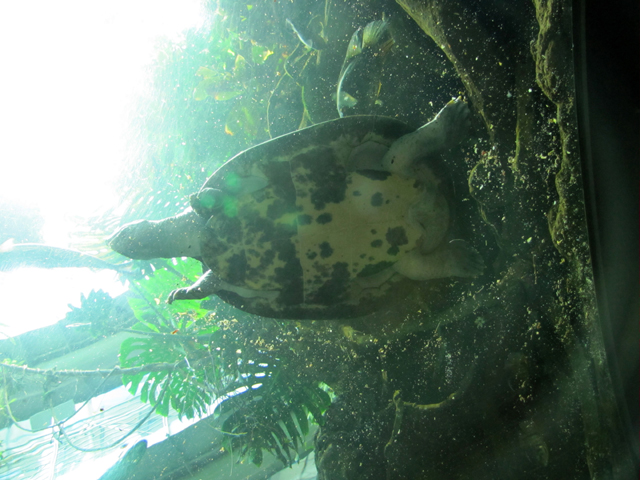 The Osher Rainforest is a magnificent 4-story structure that houses about 1600 animals. 250 of those are birds and butterflies. The rainforest is 90 feet (about 27 meters) in diameter. The temperature is kept at 82-85 degrees (28-29c) and humidity at 75% or more. Inside, four different rainforests are represented. There is Borneo, Costa Rica, Madagascar and the flooded portion represents the Amazon.
You enter the dome and follow the gently sloping circular pathway around and up. Inside, we saw lush greenery, free flying birds, and lots of butterfies. Once at the top, we took a glass elevator back down through the dome and below the flooded forest where we walked through a tunnel with piranhas swimming overhead. It's an amazing exhibit. Here are some of our photos.
Please try to visit the California Academy of Sciences if you have the chance. If you visit the rainforest, be sure to watch out for hitchhikers on the way out as the butterflies occasionally try to hitch a ride to freedom.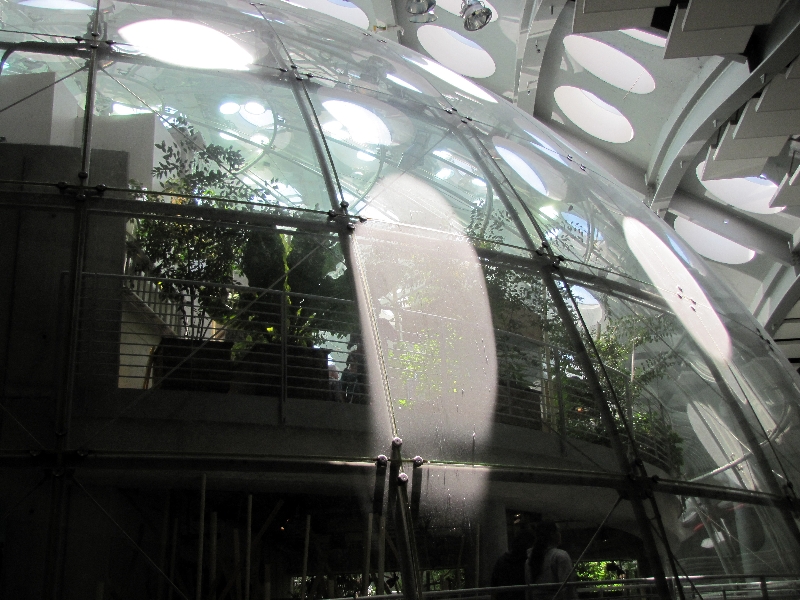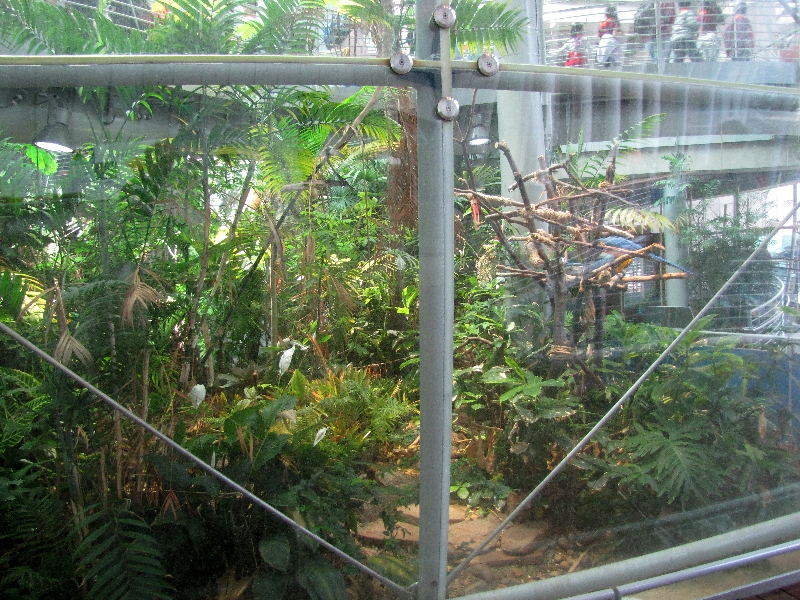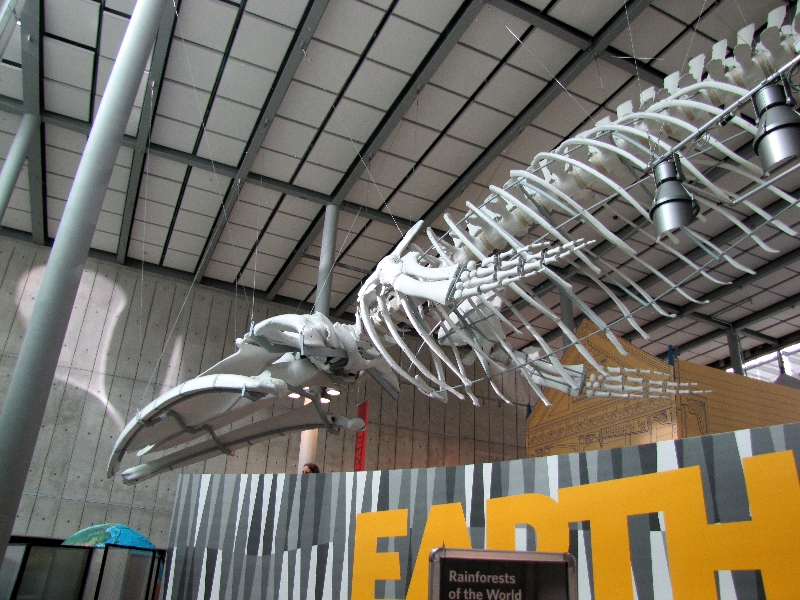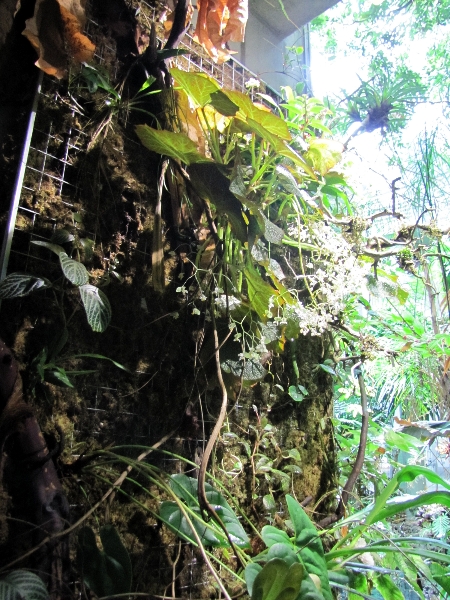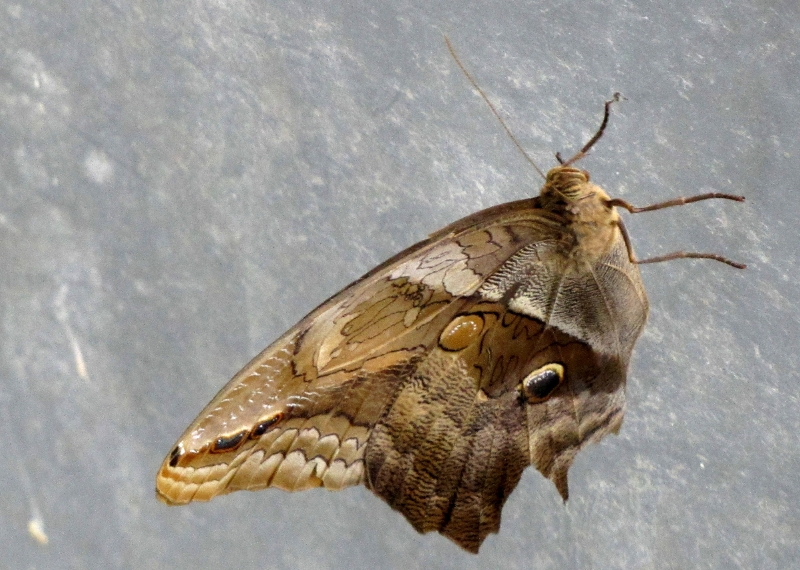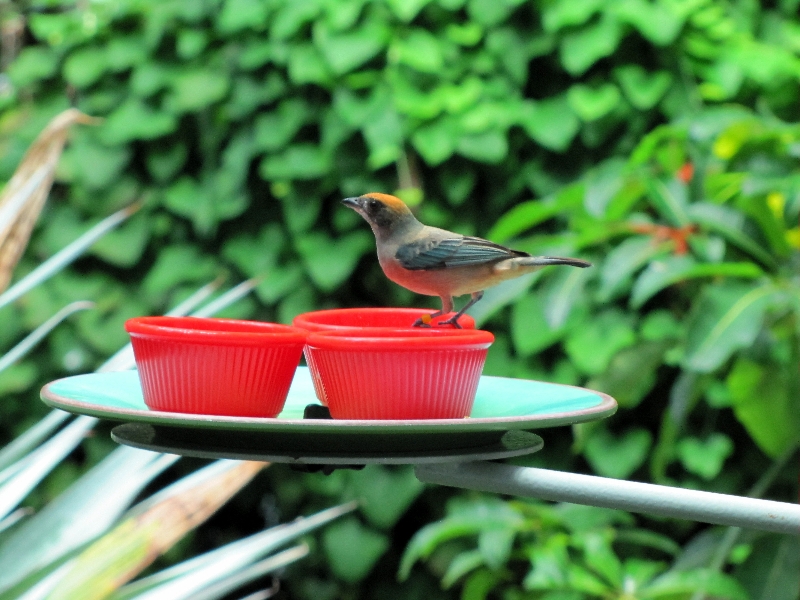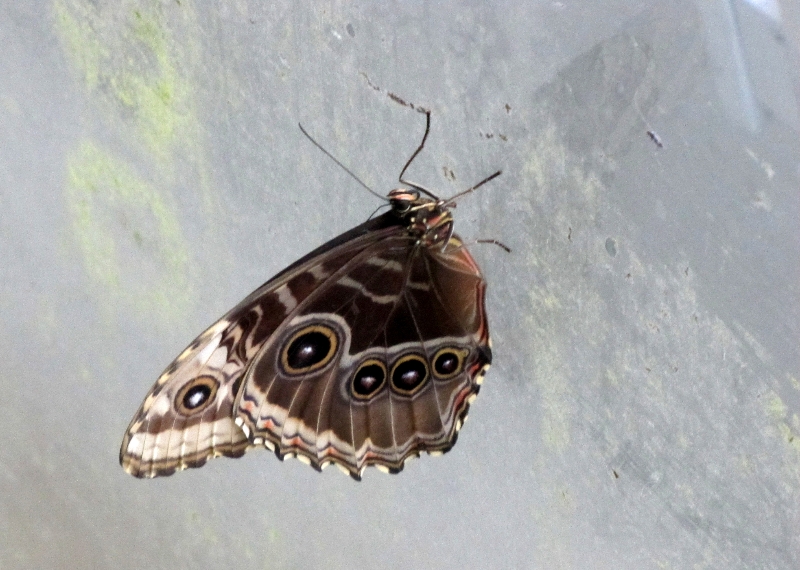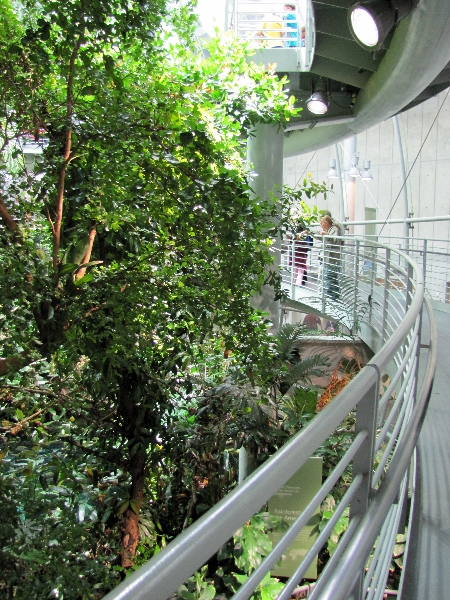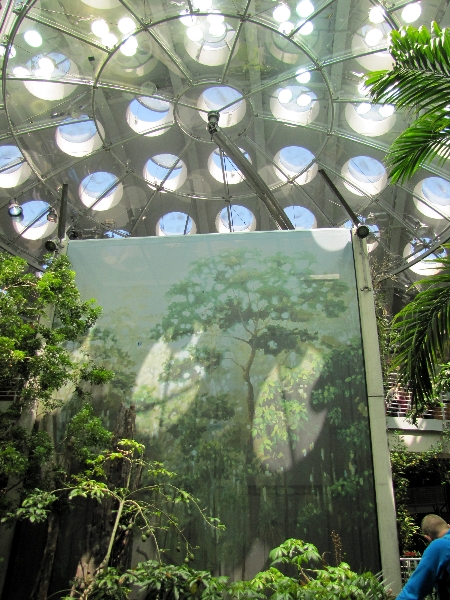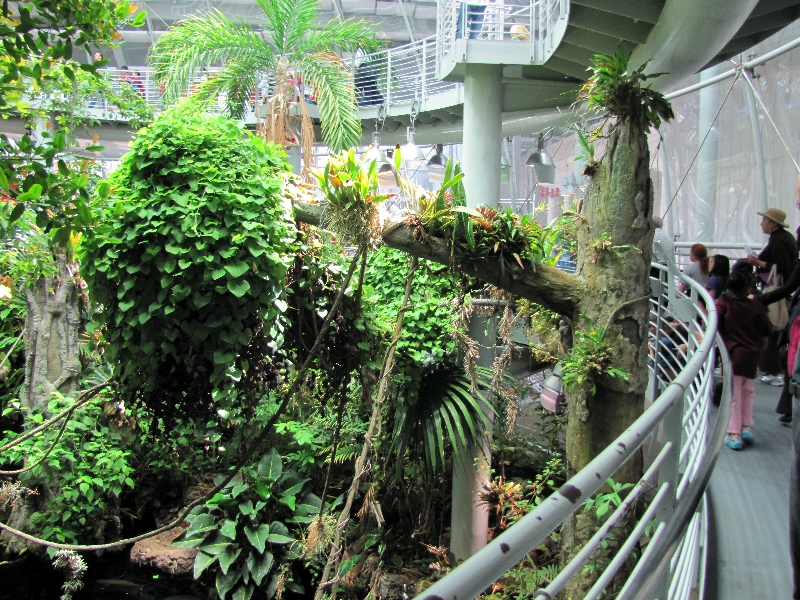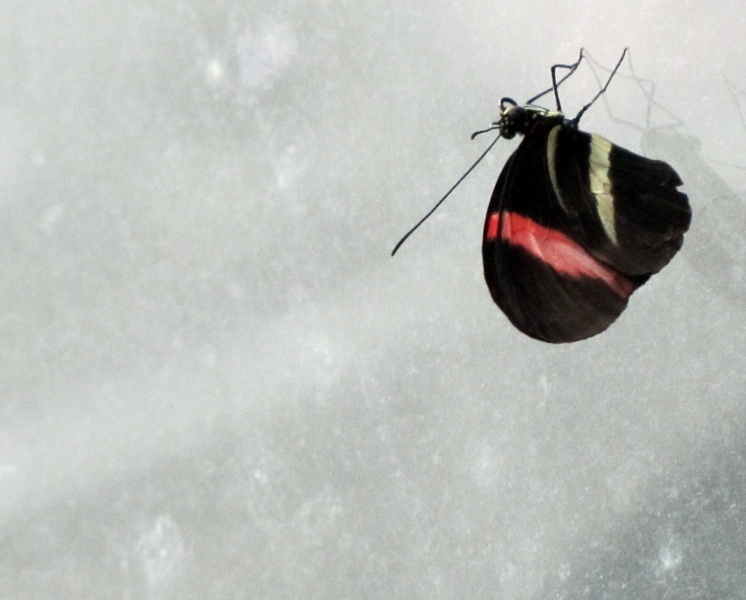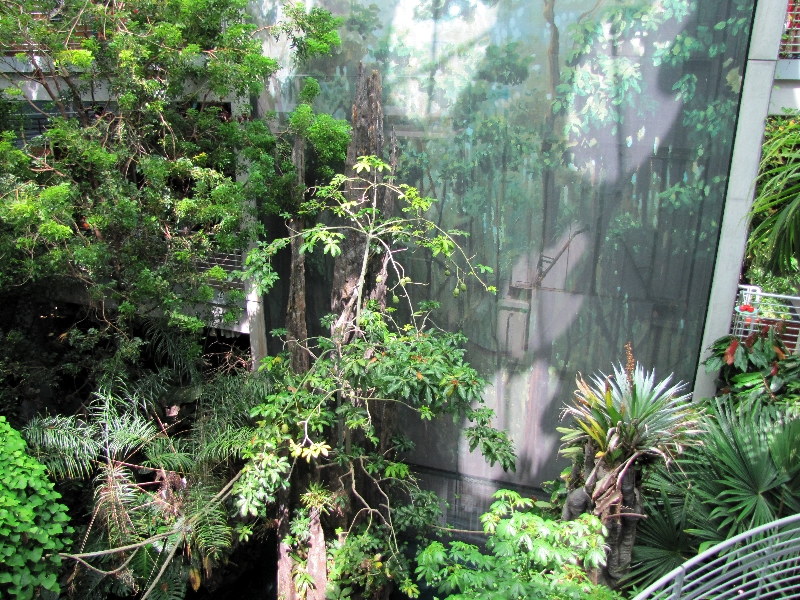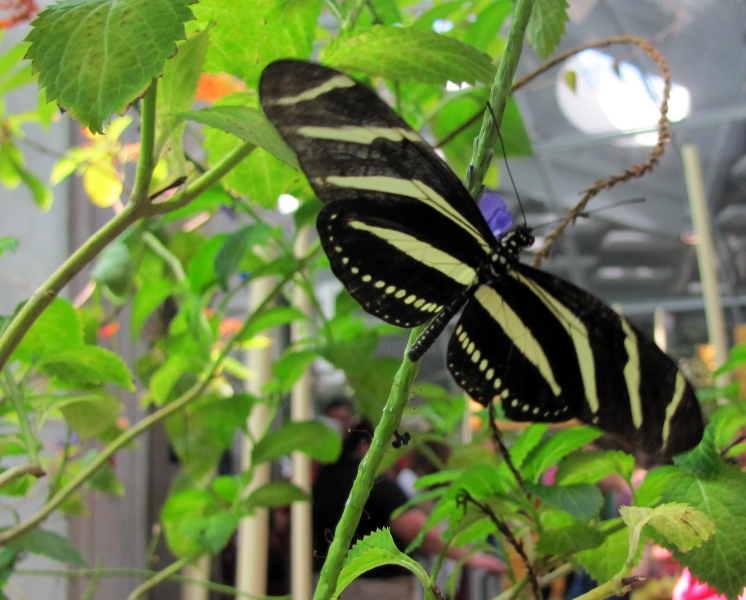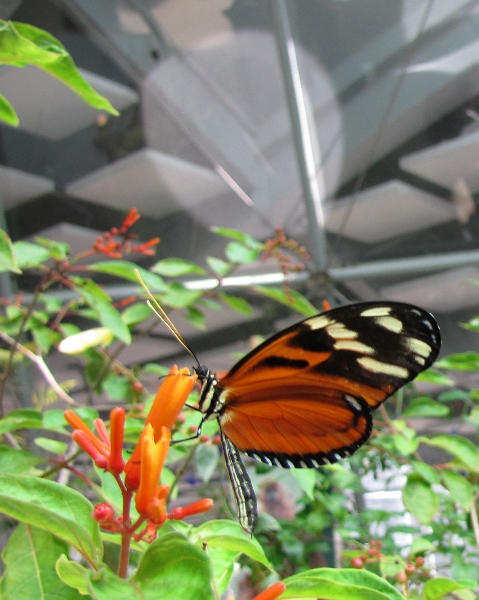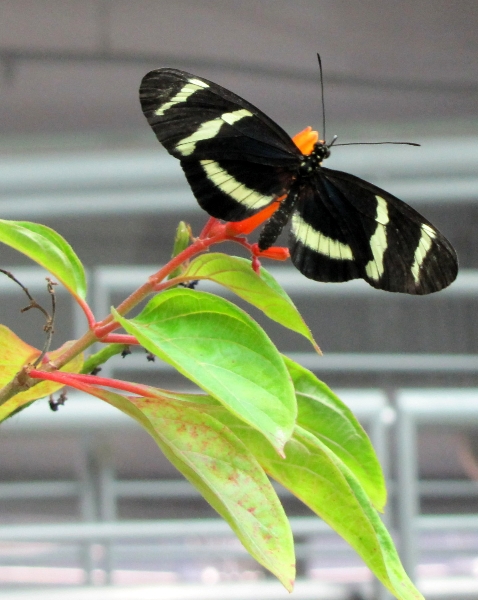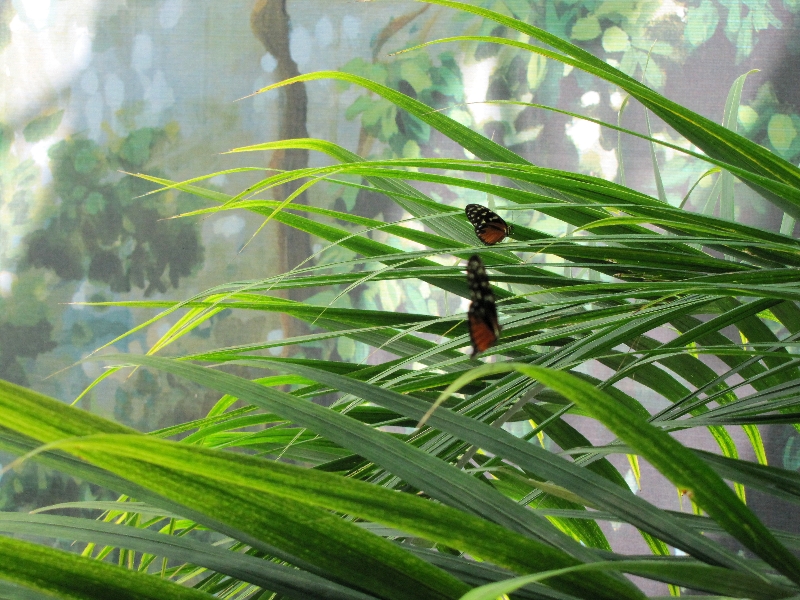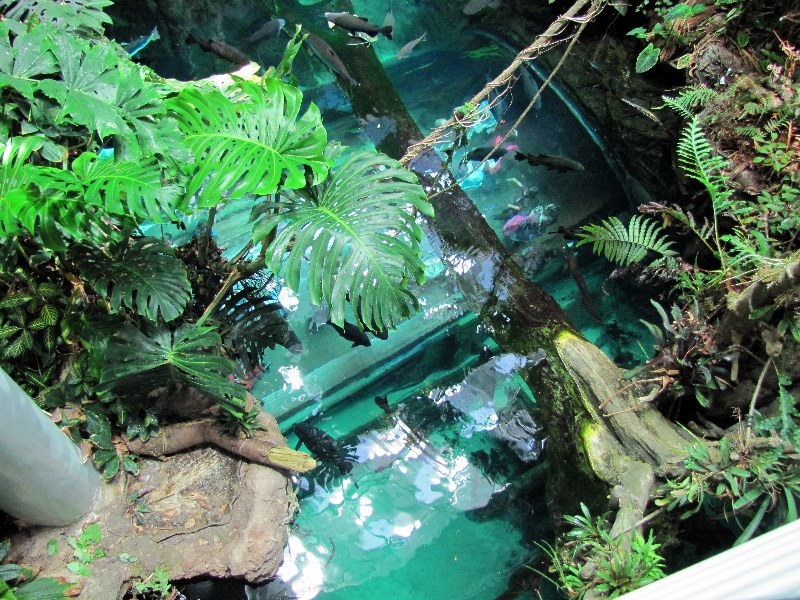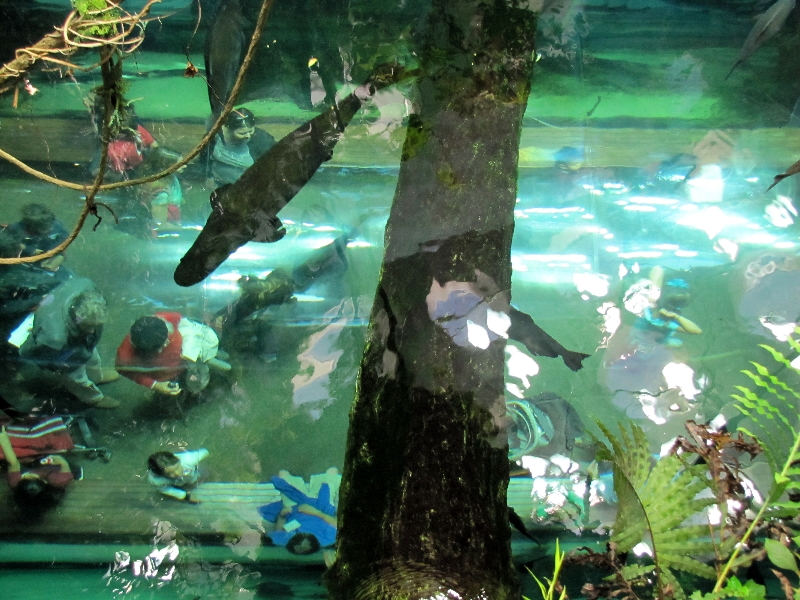 Next week, we'll visit the dioramas in the African Hall