This morning we headed off to Golden Gate Park for some peace and quiet. Our first stop was the Japanese Tea Garden. It was beautiful after the rains.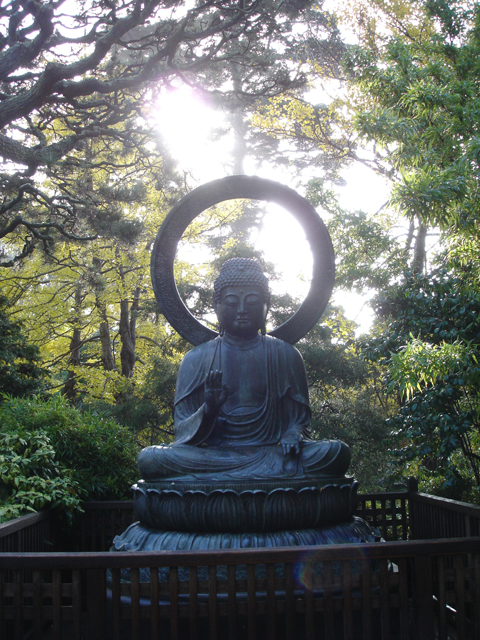 The Tea Garden was quiet and peaceful when we got there.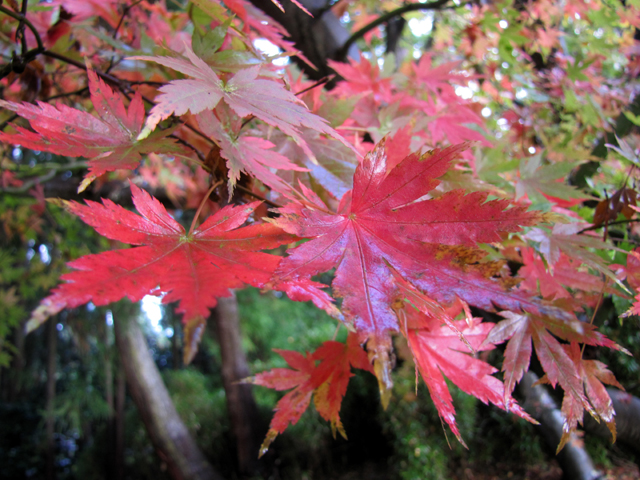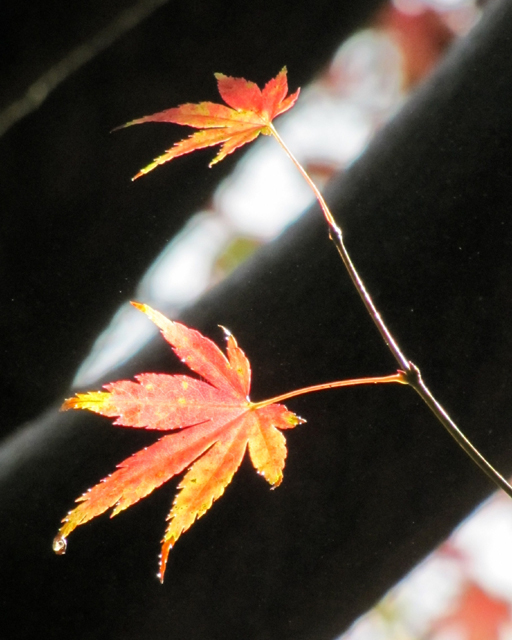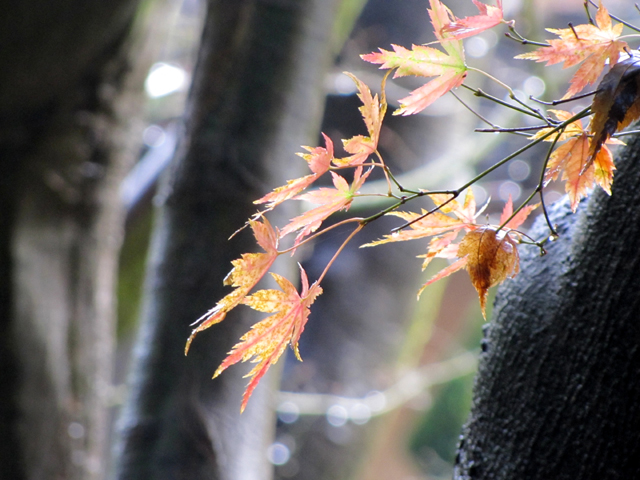 The Tea Garden was peaceful and zen-like for about 30 minutes. Then the crowds started to arrive. We escaped and went across the road to the Arboretum. I was playing with my camera and wanted to find some flowers photograph, but then found something better.
We were walking in the direction of the pond when I happened to glance to my right. Just above eye level in a tree about 10 feet away was this beautiful creature.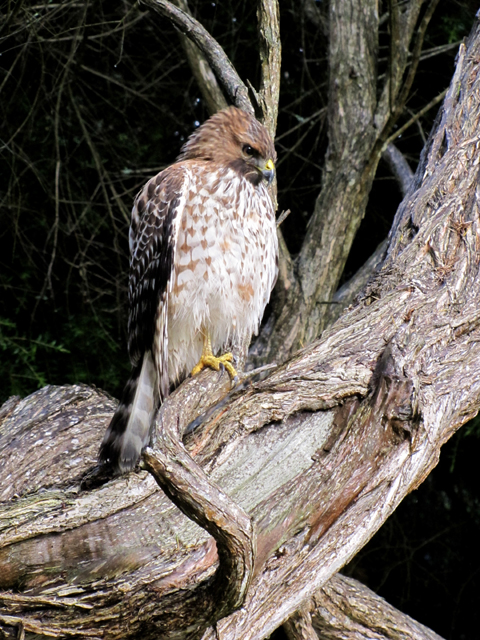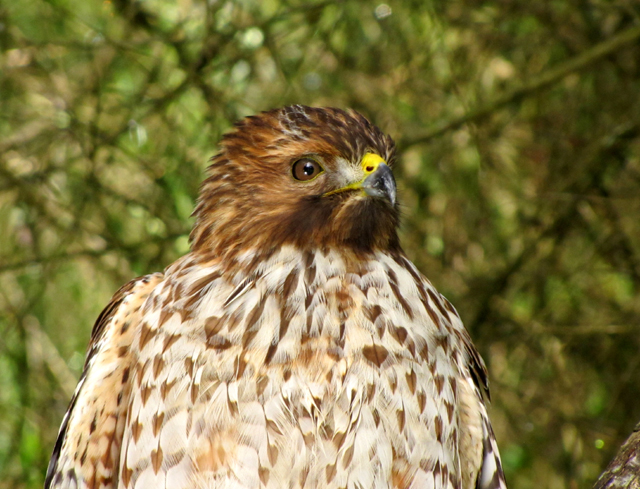 While I was taking pics, a squirrel ran up the tail feathers of the hawk and startled it. It swooped down over a squirrel and then went to the other side of the green to sit on a stump.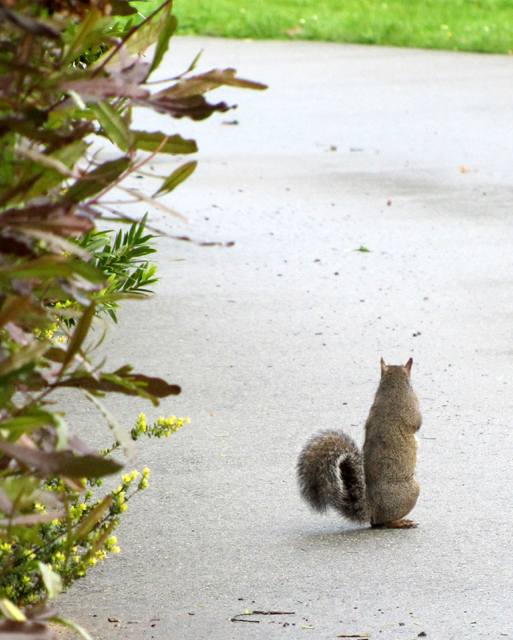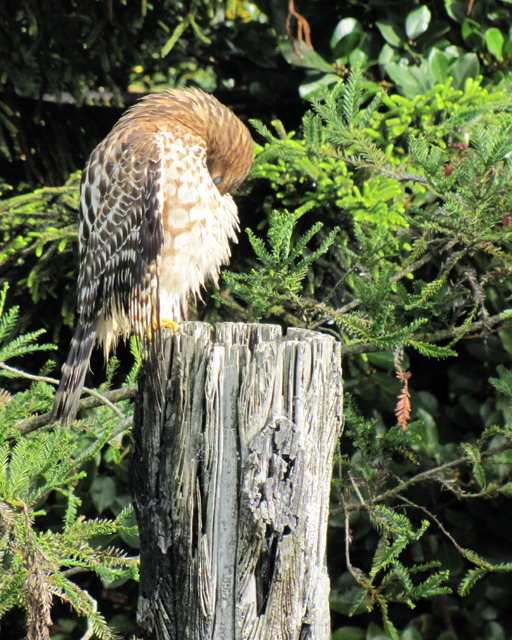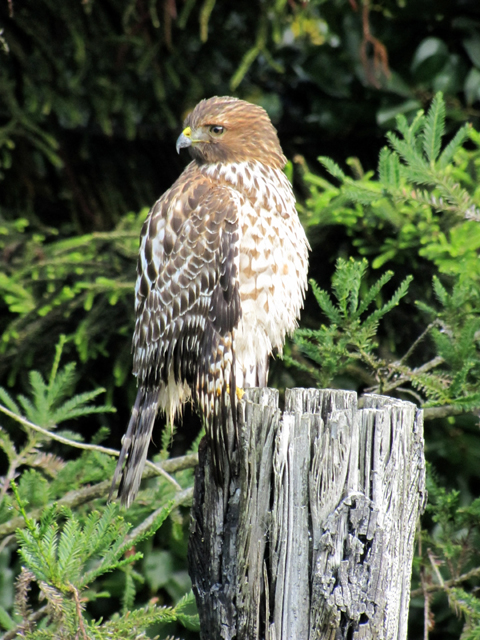 We may live in The City, but it's wildly full of life if you just watch for it. From there, we went off to the beach to walk in the water, before going home.