My argument is that science often attempts to recreate naturally occurring phenomena by technological means, and that the results often are subject to the "law of unintended consequences".
Over the past several decades, Hollywood has been instrumental in 'gently' opening the lid of the Genie's bottle, through movies and television series designed to familiarize people with what was just over the horizon. Today, web instruments, like memes for instance, are used with similar intent.
We see hints poop up everywhere until they tend to coalesce into messages picked up and disseminated further by mass media.
Case in point, as we've all read and heard: the internet is made of tubes… The internet is made of cats… Fear the cat butt… Photos of cats' eyes glowing in the dark "assuming direct control"… And now, cat farts. Why? To get a sense as to where this all might lead, let's first have a look at NASA's recording of solar events to analyze their occurrences and effects, using technology developed at Lawrence Livermore National Laboratory (LLNL).
The technology, developed to improve computer chips' manufacturing specifications and performance, was used to great effect by the Solar Dynamics Observatory (SDO). Below is a photo montage of slides taken by NASA's vehicle: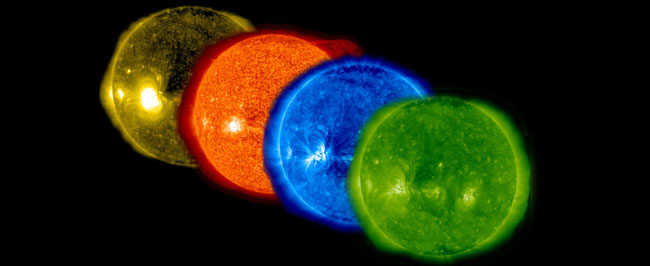 Now for comparative purposes is a now familiar capture of Miss Jenny's fart using a mass spectrometer: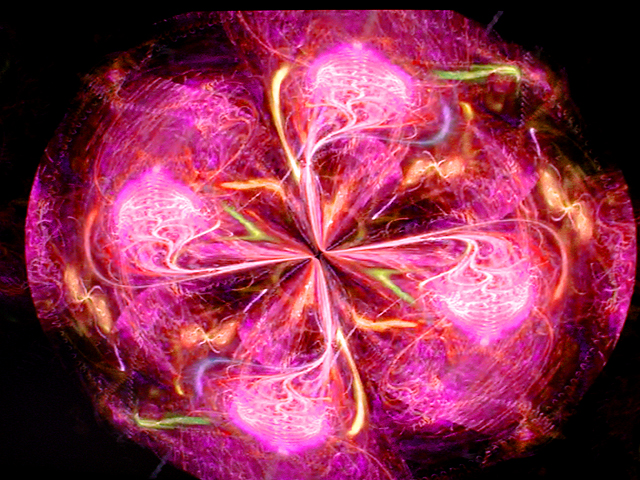 While there do appear to be similarities, the shapes and energy releases (swirls and lightning) in the cat's fart seem to display a more organized pattern, maybe even a design. But I'll leave the potentially religious considerations to proponents of either Ceiling Cat or Basement Cat, and concentrate on the science.
The releases of energy, discovered by the LLNL scientists have been analyzed in conjunction with a researcher at Stanford's Linear Accelerator Center (SLAC), and have been shown to be 'influenced' by emissions of light particles popularly (and erroneously) referred to as "laser eyes".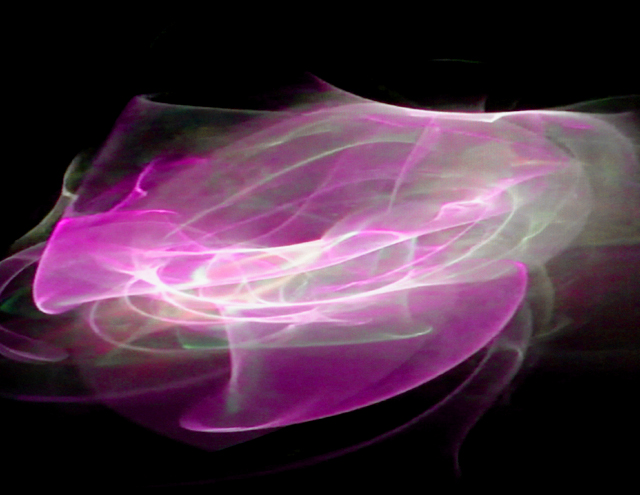 Notice the realigning of molecules and energy. An instrument developed jointly by LLNL and SLAC is used to measure the pulse by pulse levels of energy of an X-ray Free Electron Laser (XFEL).
Now, the XFEL's ability to capture atoms and molecules in motion with minimal disruption led to another intriguing discovery at SLAC's Linac Coherent Light Source (LCLS) program: molecules in cats' farts are imprinted with data and react to photonic emissions from their eyes (the cats', not the molecules. And if you don't stop cracking jokes in the back, you'll get to stay after class).
My theory is that a cat farting on a human is simply an attempt to fully communicate with us, by 'flagging' all of our senses, and making us inhale information, so to speak. This process, or more accurately 'collection of processes' is now the subject of study for applications ranging from data storage and management to renewable energy (they cannot stop farting, it seems). So if the law of unintended consequences does apply, we may well end up with complete world domination by cats and find ourselves in the litter box… Remember: