It's Tito's turn to feel under the weather with sniffles and sneezes galore. He is on his way to recovery, but it's been a trying three days.
That and lay offs at work… In any event, this is our excuse for the delay in posting about our masters and mistress. The mistress who farted on me twice in less than 24 hours, the furry fiend. Oh she loves to be petted, for then she poots. Christ. Here they are in their splendor: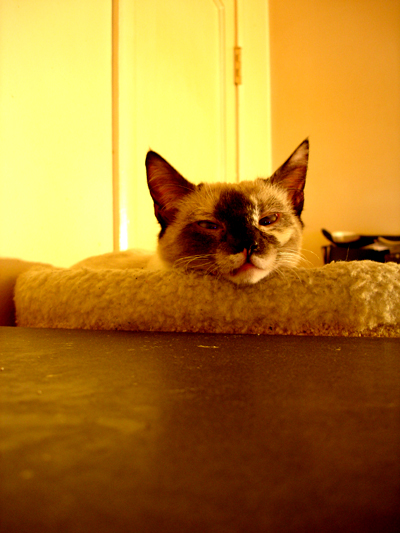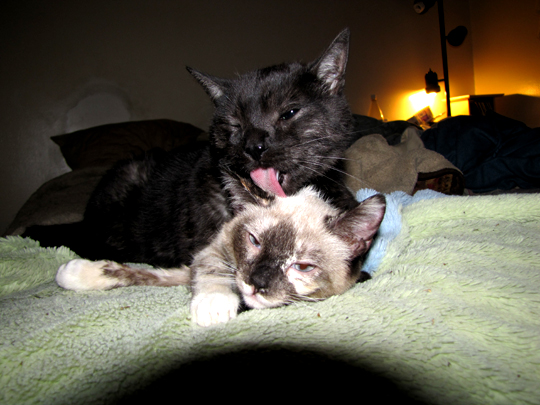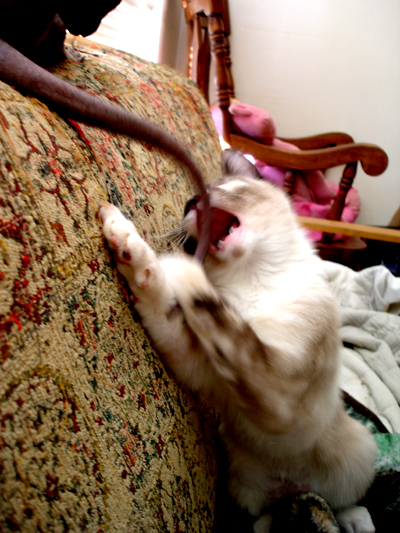 Animals teach us many lessons don't they?