"Beyond the black rainbow" – (110 minutes, Canada, 2010 -NR)
How this film came to be is very easy to  imagine, as described by the writer/director: a typical awkward teenager browsing video stores in the '80s, staring at video jackets of R-rated films his parents won't allow him to watch, conjuring visions of what the movies are like.

'Struth… But what makes it a little more unusual is that the kid's father was George P. Cosmatos (1941-2005), who directed some popular movies in America and abroad, such as "the Cassandra crossing", "Rambo II" and "Tombstone". There isn't much to find online about either father or son, and the elder Cosmatos' decision to move his family to Victoria, British Columbia, reflects a strong desire for privacy and normalcy well away from Hollywood.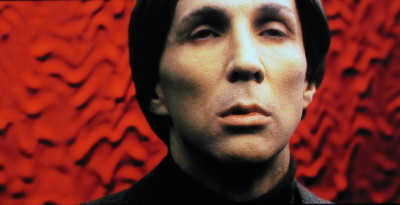 […]1983. Dr. Barry Niles (Michael Rogers) runs the Arboria institute, created by his mentor Mercurio Arboria (Scott Nylands).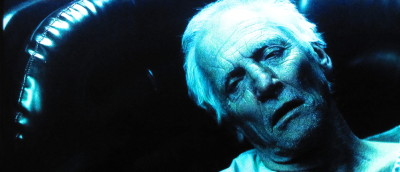 Dedicated to the development of human potential through technology and experimental medication, the facility houses a young girl named Elena (Eva Allan) with telepathic powers reined in by drugs and electronic voodoo in the form of a pulsating pyramid…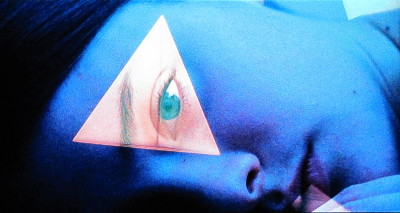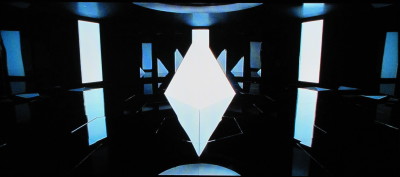 This is about as much of the story behind "beyond the black rainbow" which I'm willing to tell, because going further would only be laying out my own interpretation of a very personal film. "Circumstantial evidence is a very tricky thing. It may seem to point very straight to one thing, but if you shift your own point of view a little, you may find it pointing in an equally uncompromising manner to something entirely different."  – Sherlock Holmes in "The Boscomb Valley mystery".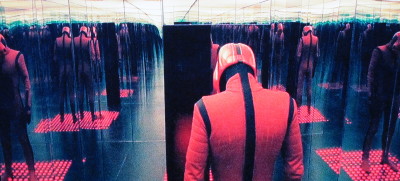 Although "beyond the black rainbow" is very interesting visually, some would argue it isn't anything particularly new. When I first saw the film's trailer, I wondered: is that an early De Palma I missed? The stark decors with deep shadows and bright blue or red light, the mirrored surfaces and characters' look…
But "beyond the black rainbow" is not imitation it is reflection, Pan Cosmatos' imagined version of what 1980's films were like, and an attempt at coming to terms with the loss of his parents. I suspect that a viewer's take on the film will be very personal: much of what happens on screen, as well as the back story, is 'hinted' at.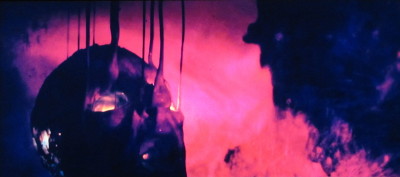 Watching "beyond the black rainbow" is an experience of sorts, the combination of sharp visuals, slow pace and tonalities made me feel as though I was in some altered state. The unfortunate result being that I fell asleep twice trying to finish the film.
This in itself makes it somewhat difficult to recommend the film: it certainly doesn't fit the usual "midnight movie madness" mold of entertaining weirdness. It does however has an appeal shared by  "the Lathe of Heaven" (the 1980 version), and "altered states", exploring themes which are not readily translatable to the screen.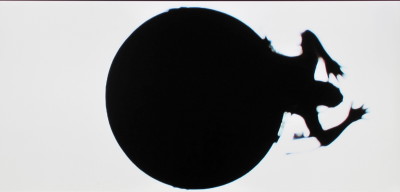 I want also to single out the performance by Michael Rogers as Dr. Barry Niles, whose strange, androgynous appearance becomes clear in the last few minutes of the film. His  interpretation of a brilliant mind pulled between different realities, with muted lassitude, disgust and rage was subtle and fearsome at once.
"Beyond the black rainbow" gets four jellybeans.