"And they call it kitty love…"
That's where the cuteness ends: Jenny starts by kissing on Tito, they exchange a few licks, and settle down for a minute, maybe a few seconds.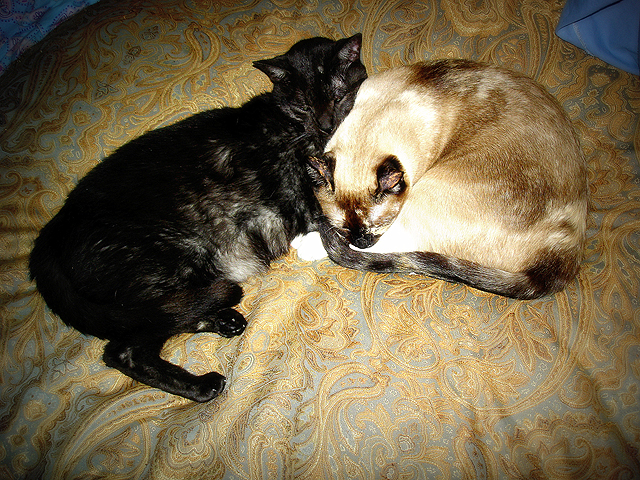 Then the wrestling begins. The headlocks and body slamming, what every Trekker recognizes as the Klingon mating ritual, somewhat different from the Vulcan mating ritual which also involves ass kicking, but of a Starship Captain.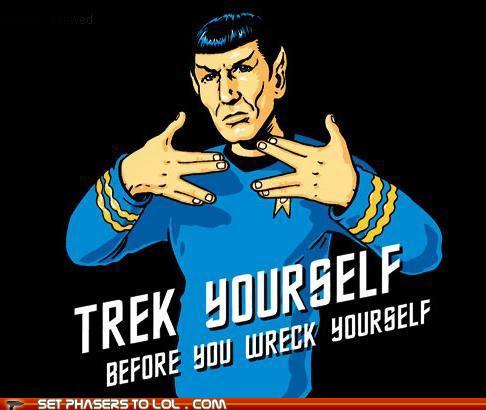 As I type this, for instance, Jenny is still greeting me home, dancing figure eights under the chair, pawing at my leg and grabbing my arm to rub against. With purring and claws. I'm already bleeding in three spots. I got bit. Not too hard but firmly.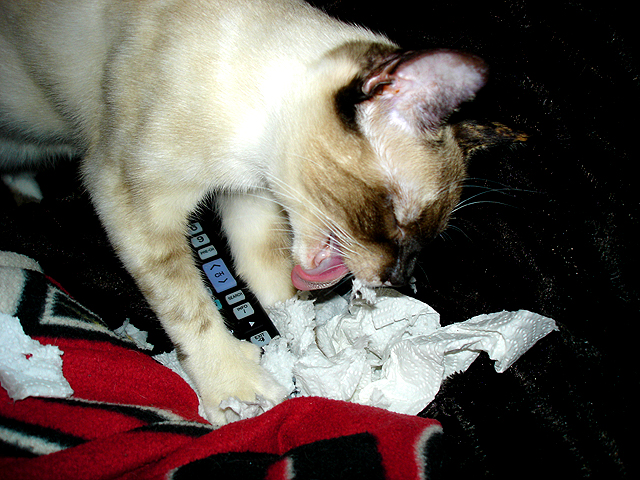 Must be the Tortie (Tortoiseshell) in her, the little brute. As a wrestler, she has a very solid stance: wide with hind legs bent. We saw her more than once using this position to wrap Tito in an embrace before slamming him down. Then again, he gives as good as he gets, and even has her retreating often, though never for long. Never for long.
I'm bleeding from a fourth scratch now.
Jenny will also walk on my pillow stopping just long enough to nom on my skull. If I pet her, which I always do, she farts. If my wife leans over to nose bonk her, Jenny'll cough in her face, like Carol Beer on "Little Britain":
Her newest trick: not a cough, but a vurp (a burp which sounds vomitous). All I can say is thank Ceiling Cat she doesn't eat mice. Things are gross enough. Annnnd, I've got an eighth scratch… Well, a puncture, more like… Still, I feel like one of Jack the Ripper's playthings.