The night of Thursday into Friday the 13th, a night of celestial mayhem, turned out to bring Tito and I ever closer…
A storm was moving through the Bay Area, with lightning strikes precise enough to hit not only the Bay bridge but a plane in flight. The plane had to dump fuel and returned safely to the airport.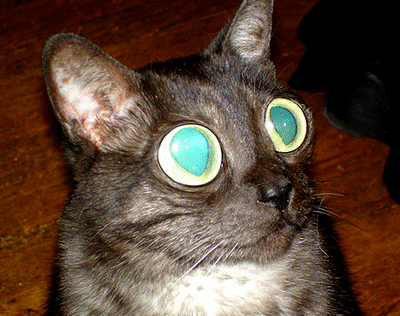 At home, as we turned off the computer and prepared to do the same with the TV, I caught something strange from the corner of my eye: a rug shimmying straight for the kitchen. A second look showed Tito hugging the floor and running for a kitchen cupboard to hide in.
I have to say, the storm was probably one of the most violent to hit the Bay Area in years.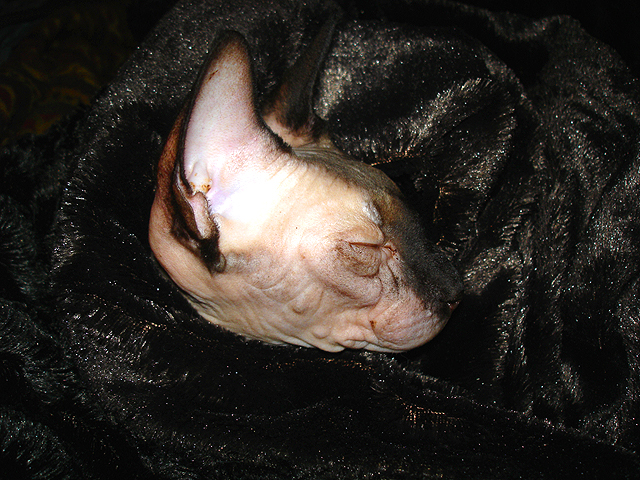 Maz, while none too pleased, was comfortably wrapped in a heavy blanket on the bed and didn't budge. Jenny herself was sitting on the bed with a bit more nervous discomfort than he and watched Tito darting away.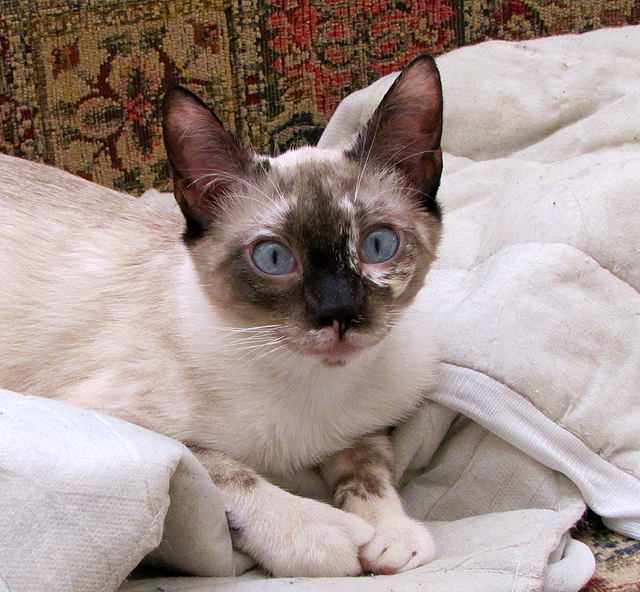 While I don't particularly fear that the sky will ever fall, like my ancestors the Gauls, Tito seems to be afraid of it for the both of us. The only spot he considers a refuge is the lower cupboard in the kitchen next to the stove top and behind a crock pot.
This storm kept on moving through, fortunately, and Jenny helped Tito recover with tender grooming and copious amounts of catnip she shared… Tito the Gaul. Wow. We are kin!