Ok, it's a bit of exaggeration. The Flying Wallendas have been defying gravity for a century. Recently, Nik Wallenda became the first aerialist to walk across the Niagara Falls.
This pooch doesn't walk across the Niagara Falls, but what he does is pretty impressive. According to his Facebook page, Ozbert Humpledink is a 3 yr old collie/kelpie cross. He was born in Wales. With the help of his human, he has learned some amazing tricks.
As you can see, Ozzy really loves to perform for his dad.
Now it's time for the gratuitous cat pics.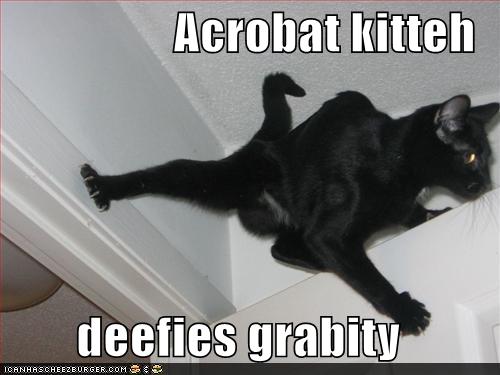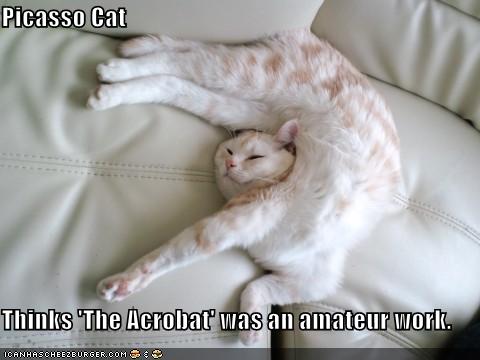 We hope you have enjoyed this acrobatic interlude.