Hi folks. Actually the fog has returned, but it was an ugly and hot couple of days. This is normal at this time of year as we begin the change from the summer fog to the winter rain. While it was fine outside, it was a wee bit warm in the apartment for the furry ones. Still, we managed to get a pic or two.
Miss Jenny managed to find a cool spot to hide in. She only emerged in the evenings.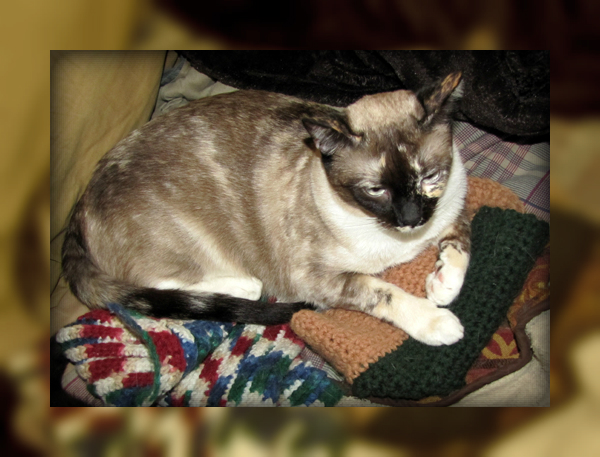 Tito tended to stay in the room with me, so I had another way to keep him cool.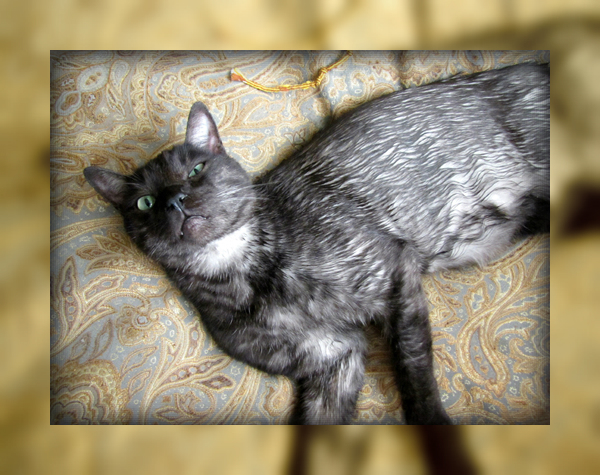 The fog has returned for the time being and we're supposed to have a good rainstorm coming. Yahoo!
And now for a couple of bonus giggles courtesy of I Can Has Cheezburger.