It's not that Maz Whang is selfish, exactly… Or even that Tito is an enabler, but… Let's again face the fact that Maz, a bit like Bad Santa, is an eating, drinking, sh*tting machine, who zeroes in on food with purpose and violence.
He does burn through calories like a three alarm fire and prefers 80 degrees weather.
Tito would even sit on a kitchen chair, looking at us with eyes half-closed, a signal that he wants canned food, only to leave it to Maz once he showed up: in other words tricking us into feeding Maz even more.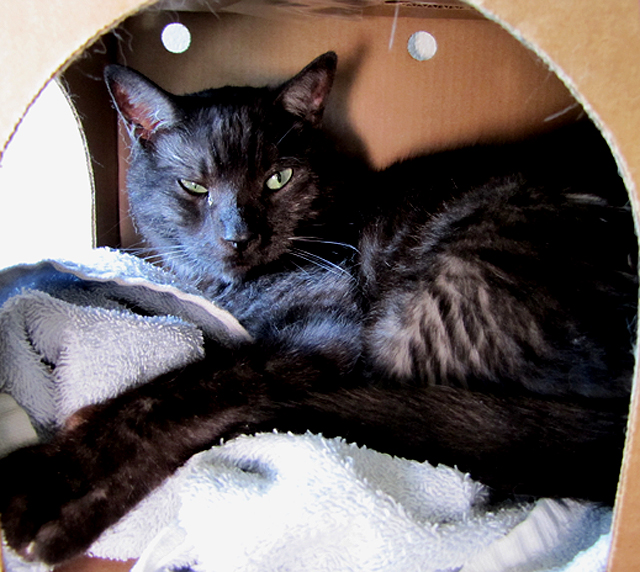 But that's just Tito being the Big Brother, the Paraclete. Three in the morning, Maz digs at my wife, standing on her for effect. Claws are always out, by the way: he always has that sense of urgency about him, like Indiana Jones pressing his face in the wall as he is about to get crushed: "we-are-going-to-die!"
The rule is, though: no canned food until six a.m.
Which means that for Rudha-an, the window from 3 to 6 a.m. is a preview of purgatory, pummeled by this mace wrapped in leather while I (mostly) sleep soundly and justly. The way of the world is the way of the cat, perhaps especially one that looks like David Bowie in "the man who fell to Earth".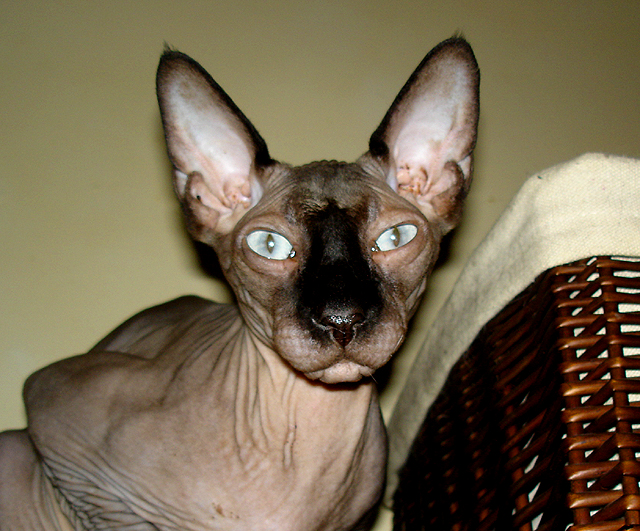 Okay, in truth, Maz is more Richard Widmark than Bowie, but he is a star.
Good thing, then, that Maz' naked ambitions are checked by the crème brulee that is Miss Jenny. We used to joke that Maz was nuclear powered, watching him streak through the apartment, up and down the furniture and hanging from the cat tower like a monkey. But she matches him step by step and then some. And that's no small feat.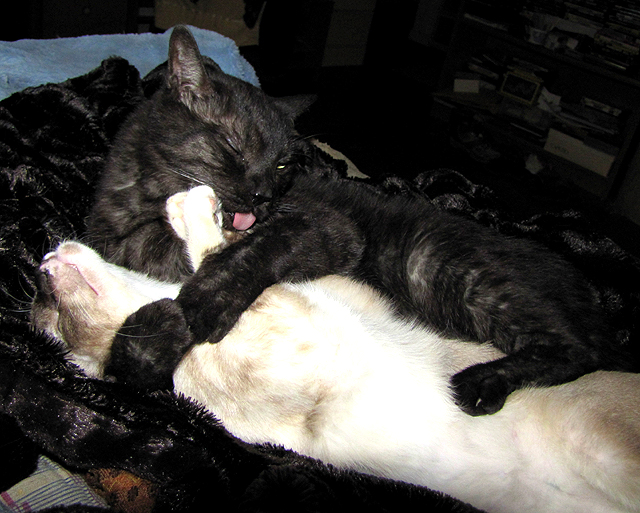 So while the Whang does his thang, the blue-eyed she-devil chases after him to steal… Well, kisses, actually.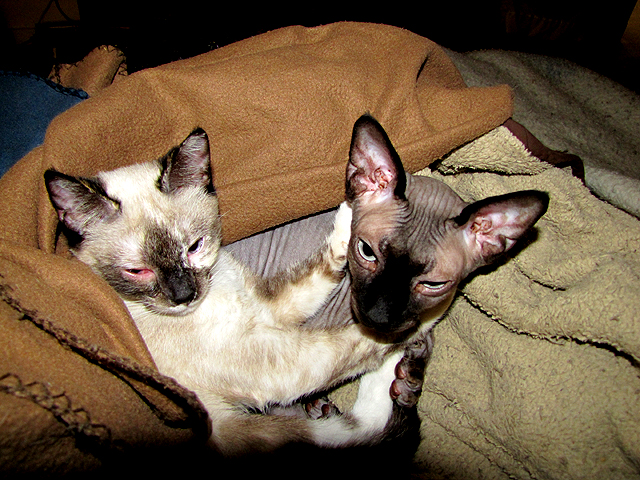 That's right, she nuzzles both boys and grooms them to the point that we thankfully no longer need to use Q-tips on Maz' flappers.
Maybe she can be enticed in tackling Maz when he starts his food dance at three in the morning…? No.
Nope, she'll stand right next to him waiting for noms, maybe even egging him on. She dances to her own tune, that one: if noms aren't forthcoming, she'll just force Maz into a high-speed chase or chew on his leg while Tito watches from the shadows in the hallway, always waiting.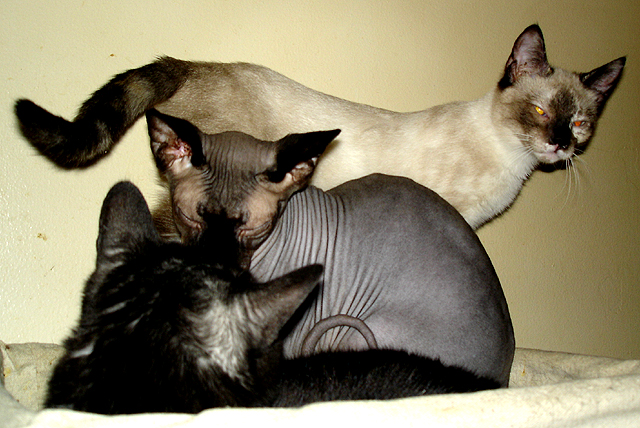 So… "Jules and Jim", or might a "Pact of Steel" be in the works? All I know is even I often wake up from being hit by a high-speed feline cannonball, making me yell "F****G FASCIST!!!" like Jeff Lebowski…