Paraskevidekatriaphobia, the irrational and morbid fear that something really, really, but really bad is going to happen when the calendar turns to Friday the 13th.
Irrational? But there is a greater fear about a more definite and immediate threat of getting your head 'sploded by cats. And there's no name for that yet.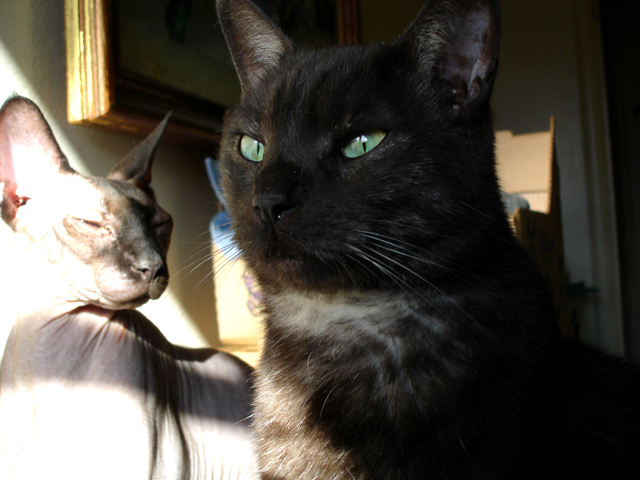 Even Miss Jenny was excluded from their conversation… Whatever, man… 'Spect the 'stache…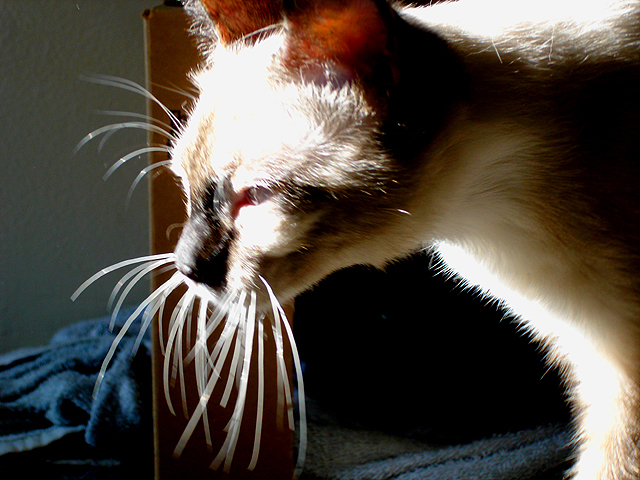 Eventually, Maz ambled back into the living room and "parked" himself in front of the television until…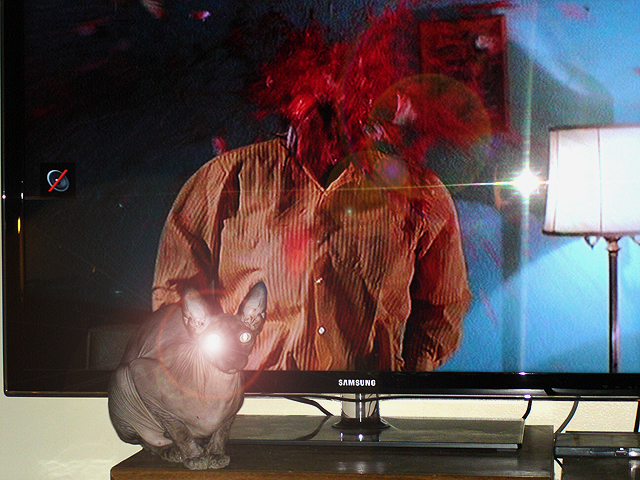 Maz being nothing if not excessive, he 'sploded another head, lifting his paw under the strain. Either that or he was passing gas.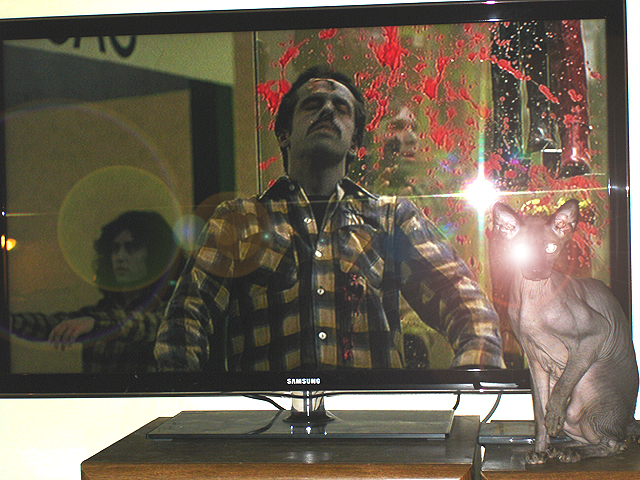 For those who haven't mastered their powers yet, and I pray they don't, Tito recommends starting with something easy like the photobomb…