They are slowly, very slowly becoming ONE: Miss Pepitonescu, the sixteen legged wonder.
I suspected Tito wants to be Pepita's boyfriend, but the little stunt he pulled earlier this week was a surprise. At some point in the afternoon, we let Pepita out of her crate to go for a walk. Out came Tito who must have sneaked inside when we left the gate open during the previous walk…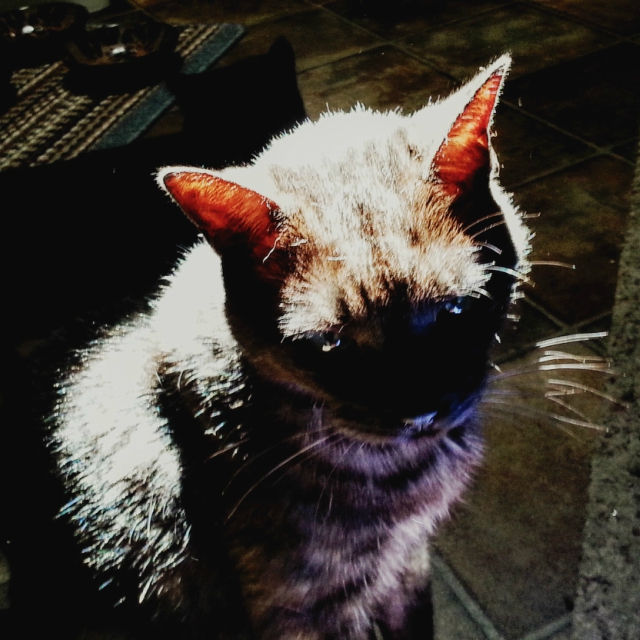 Rudha-an here: Tito was stuck in the crate with Pepi for at least an hour. LOL Poor kitty. There was no bloodshed, of course. I suspect that there was a lot of licking though.
As for Titan, he's being Titan by rubbing against the crate, causing Pepita to growl and bark at him. Naturally, he hisses at her when she does, but not in caps like before.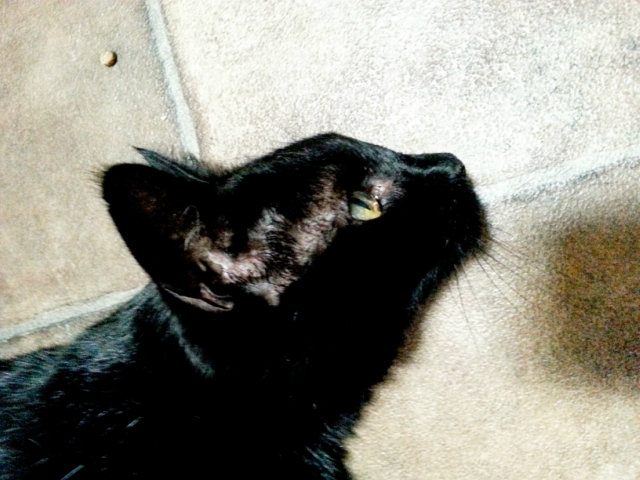 Overall however, there's much less barking and hissing going on. So to recap, Titan and Jenny spend as much time on the bed with us as they like and for Jenny that means actually more time than ever before. The environment is healthier for all of them: they can lay in the sunshine coming through the screen door or through the skylight and feel air moving through their fur. Titan in particular absolutely loves this.
Pepita is coming along, remaining quiet for hours now between bouts of puppyness…She's a very sweet little creature and I think Tito, as usual, sensed it first among the other cats.
The human crew is still exhausted from all the extra exercise, walkies at all hours with Pepita, adapting to my working nights again and all the unbearably cute and draining puppy love we're getting.
Woof.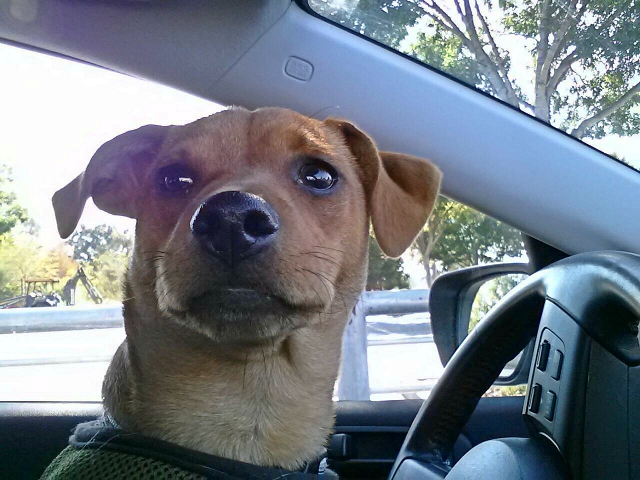 Rudha-an again: Pepi has not yet had an accident inside the trailer. She's very good. She spends time in the crate, but she also spends a LOT more time out of it. I still keep her on a leash indoors, but that's so that she doesn't try to chase the kitties. today, we left her in the crate and made our first foray away together without her. We sat outside to listen. She cried a bit, but settled down quickly. When we got home, she was napping peacefully.
And now, "Jules and Jim" with two cats and a snail.