Titan:
[Tahyt-n]
a person or thing of enormous size, strength, power, influence, etc.
one that is gigantic in size or power, one that stands out for greatness of achievement.
See also: a unit of measure in Hell.
The dog knows to give him a wide berth as he ambles past, but sometimes not quick enough. Pepita instinctively avoids any kind of eye contact, even as he stops to stare at her, trying to decide whether to expend the energy to whap her. In contrast, Tito has the patience of a saint, even as she pokes her nose at him roughly, the little brute.
Pepita can not only be a little rough, she is uncouth: she farted on me as I petted her to calm her down and makes gruesome slurping noises as she licks my toes on my way to the bathroom. I wish it were easier to get up early in the morning to let her run off-leash at the arboretum, but I'm usually dead asleep until 10 am… So she has a lot of pent up energy, which is only reined in by her fear of you-know-who. Aside from cabin fever, she requires a few minutes of greeting when I  come home from work which, if cut a little short, will make Pepi nip at me. Her version of grabbing.  "Come here, you!"
Jenny spends much of her time on our bed these days, a very welcome change from our days in the City. And so does Tito, who spends most night at the foot of the bed sound asleep. Two things will make Jenny growl at the window: the neighbor coming home and the groundskeepers' cherry picker.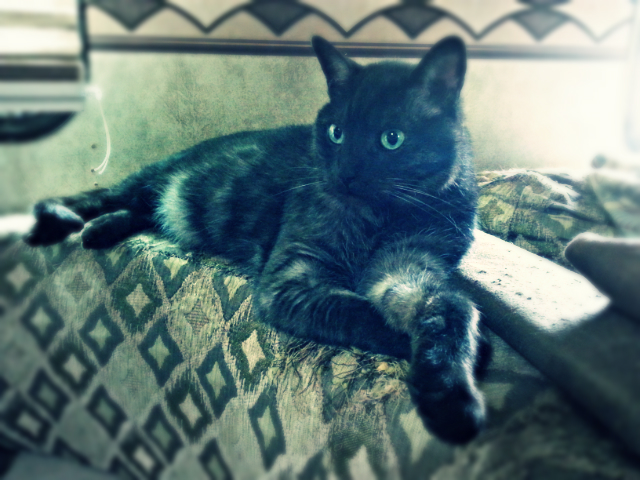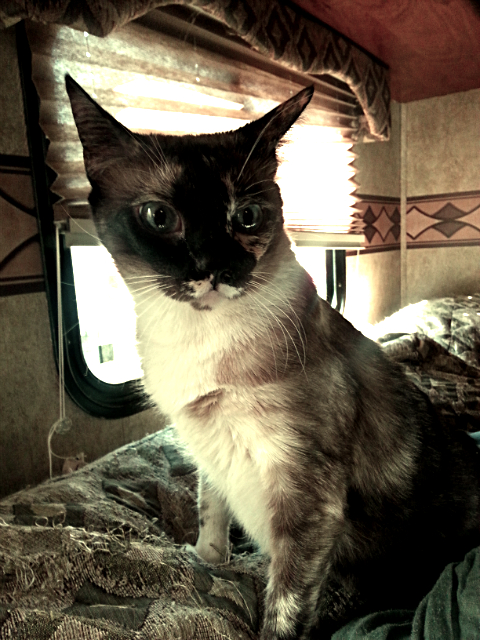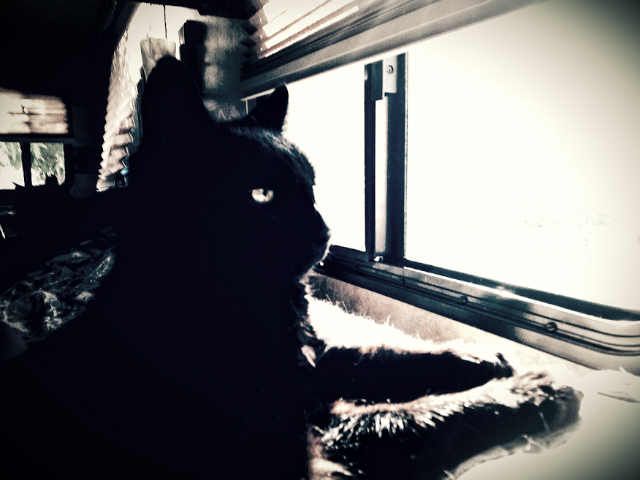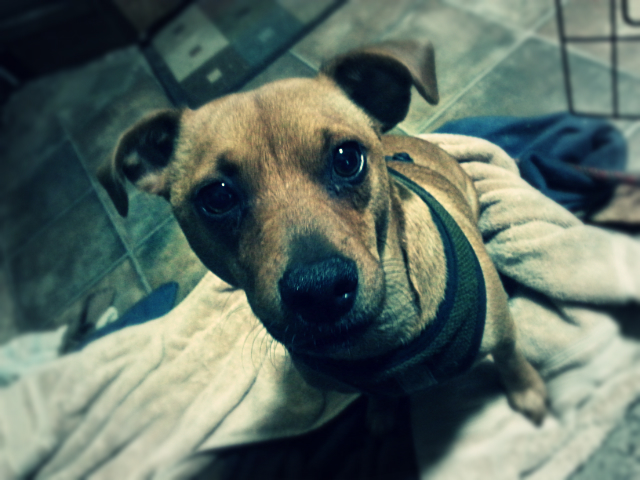 And now for something different