The month of May, when plants grow and bloom, has been spectacular this year. Ka-Pow!
Bookending a visit to the California Academy of Sciences in Golden Gate Park were a solar eclipse on the 20th preceded by the apparition of the Perigee (or Super) moon on the 5th. Whamo!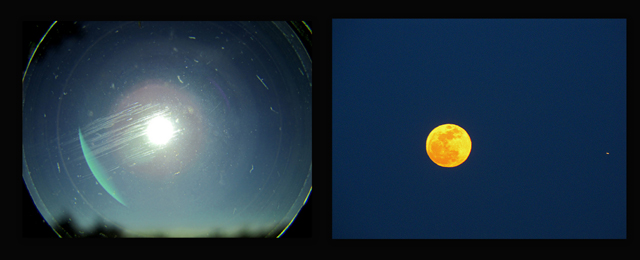 Eclipse and Perigee
This trip to the Academy of Sciences was made even more enjoyable because of the San Francisco Neighborhood Free Days, making our visit free. Zing!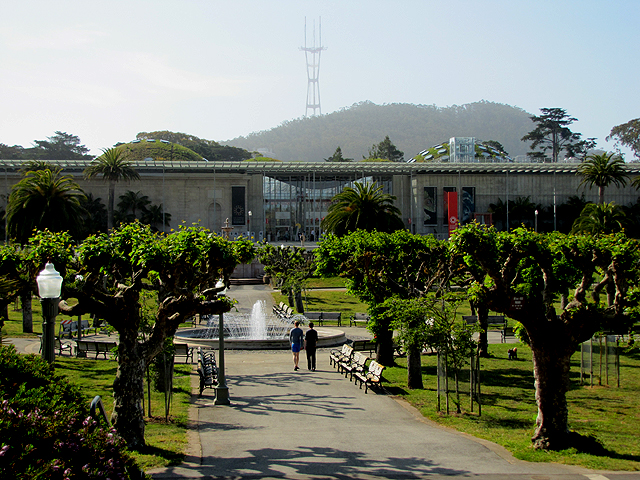 Having said that, and after viewing all the exhibits, it is well worth the regular admission price. We will take you along on our trip in three segments. The fourth would have been the Planetarium, but since photographs were forbidden and the material copyrighted, we are left with the aforementioned celestial shows available to all (or most). Zoosh!
I have played with the solar eclipse pictures a bit as the originals look like this and are not sexy enough (crash!):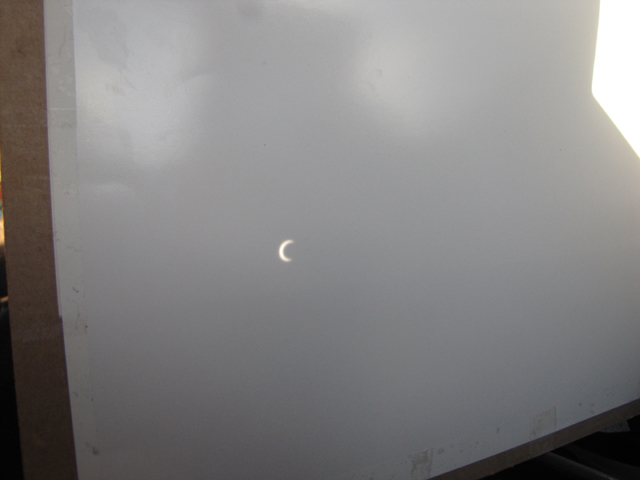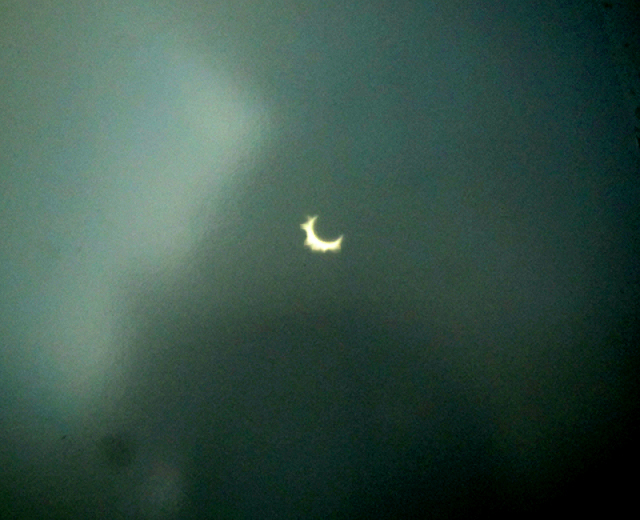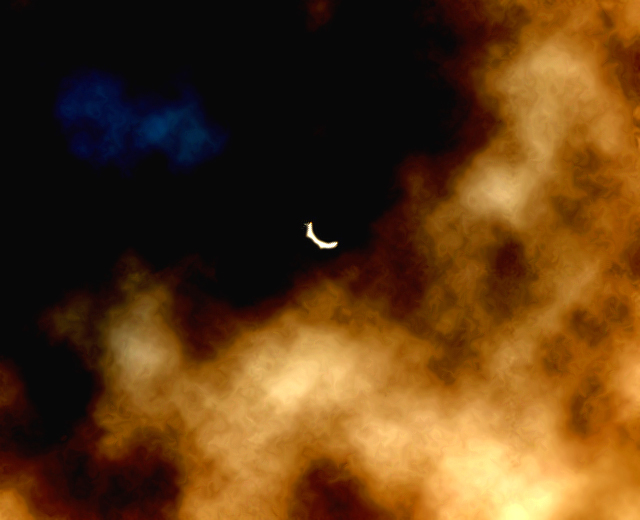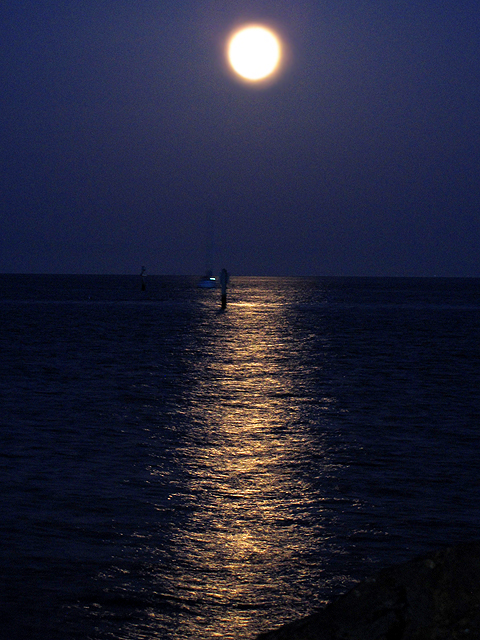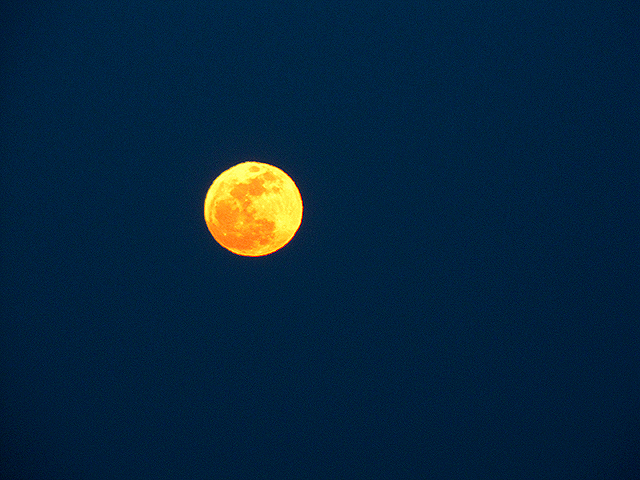 UP NEXT…