I remember mom telling me to act my age. It was really silly as she said that when I was two, five, ten and so on. The fact is, I WAS acting my age. 🙂 Now, not so much. There comes an age where we have to be responsible adults and that's understood. I see absolutely no reason to leave childhood joys behind though. If I had one, I could still entertain myself for hours with an Erector Set.
Men (and women) do not quit playing because they grow old; they grow old because they quit playing ~ Oliver Wendell Holmes
My dad, for one,  has never lost his joy of playtime. He's had to adjust a bit over the years and his toys have changed, but he still finds time to play. I had that confirmed when I went back home to the desert for a visit recently.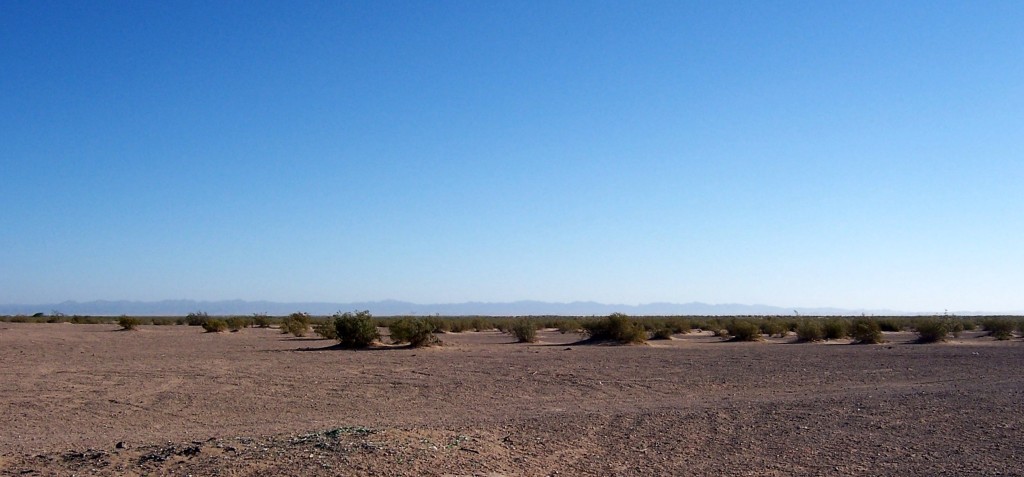 Growing up with mom and dad was an adventure. We were poor, but there was always food on the table by the time I came along. Vacations always involved camping and exploring the Western half of the U.S. We didn't just camp, we learned the geography, geology and history of every place we went. Dad taught us to be curious. We also had plenty of time for play. Once, dad sat and whittled a water wheel out of scrap firewood. It stood about 10 inches high and when we set it up in the nearby stream, it worked well. When I was 5 years old we backpacked over Kearsarge Pass in the Sierra Mountains. I carried my own pack.
Dad also put his hiking stamina to good use back home in the desert. He and a few others founded a desert rescue unit and  he learned how to track. He is one of the best trackers I've ever seen.
Now, he can barely walk. Due to a congenital defect, he no longer has any cartilage in his ankles. He still walks, but slowly and painfully. He uses crutches at all times (no wheelchair or scooter). Does this slow him down? Only when he's walking. He still has toys to play with.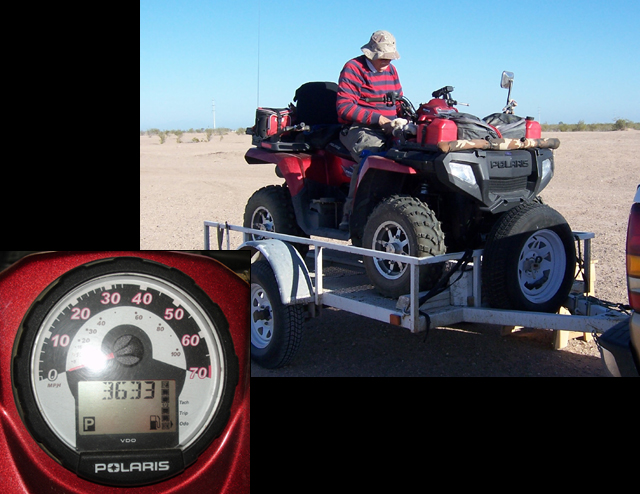 Yes, he and mom go riding together now on the two-seater. He has made changes to the quad and added areas for storing food, water and emergency equipment. In addition, he improved the handles and footrest for the back seat rider. He also put in a bracket to hold his crutches. Wait! This is the desert. That means lots of sand. How does he walk in the desert with crutches?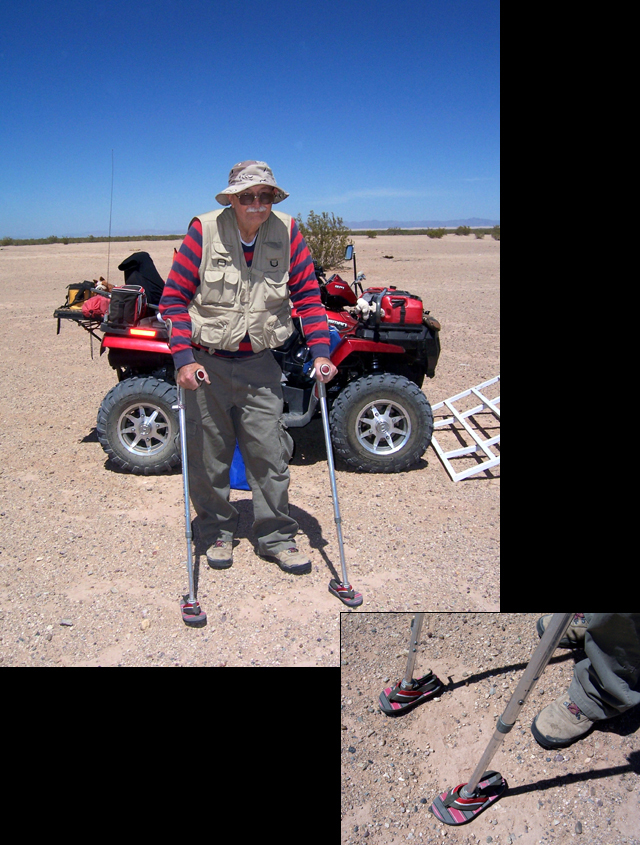 Yep, my dad found a way. He tinkered in the garage until he created his crutch shoes. Where there's a will, there's a way.
Did I mention that dad likes his toys? Yep, the quad is adorned with toys.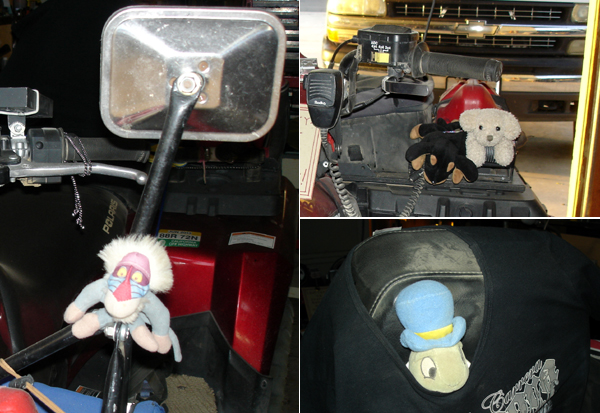 The garden has toys. The house has toys. They are hiding in a gazillion places. Before they closed the bookstore, it was decorated in toys.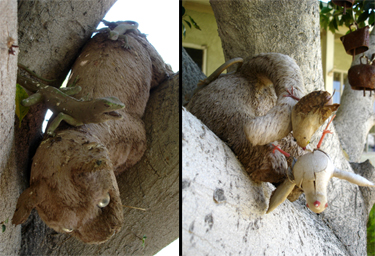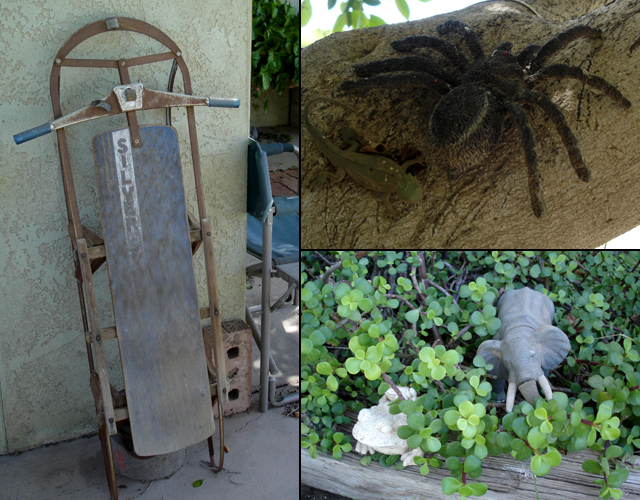 As you can see, my dad still loves to play…even at the age of 84. While my dad would never use a four letter word, he would laugh derisively at anyone telling him he needed to age gracefully. I hope to age just as gracefully as my dad. 🙂