Timing and weather finally permitted us to head back North to Marin County to visit Cataract Falls again.  We wrote about our first trip back in October of 2010. They are located on the West end of Alpine Lake on the Northwest slope of Mt. Tamalpais. We weren't sure if the falls would be flowing or not as we are way behind on our rain for the season. However, we had two good rainfalls just before we went, so we were in luck.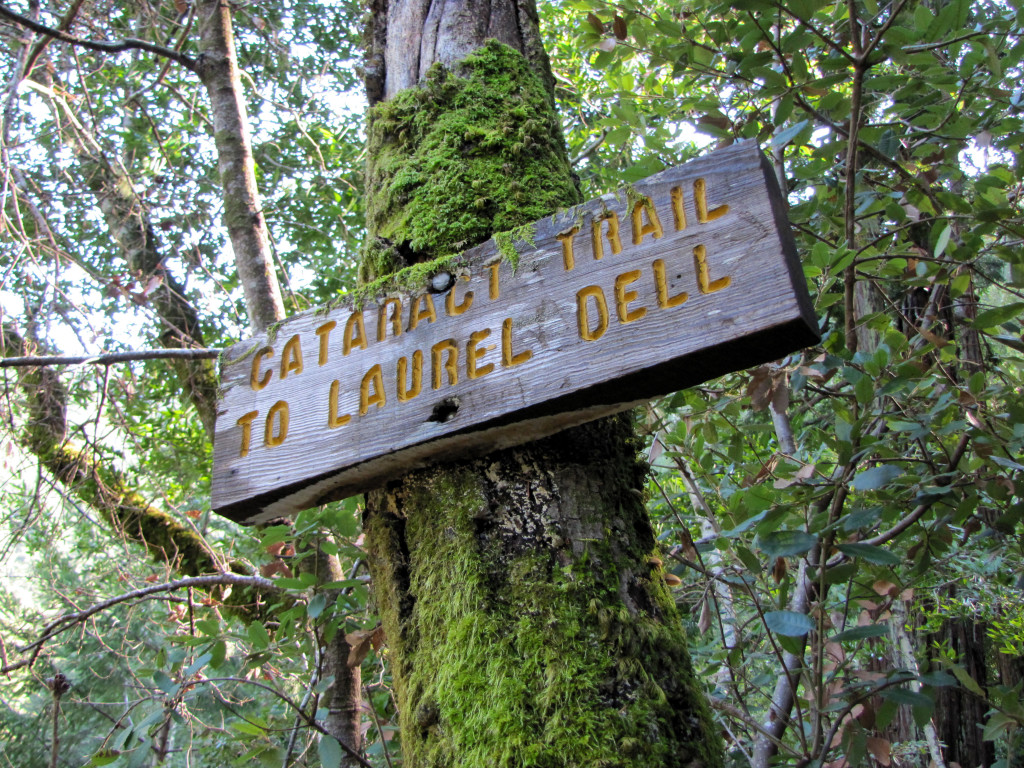 The trail is located on the West end of Alpine Lake and skirts the lake to the South before turning up Cataract Canyon.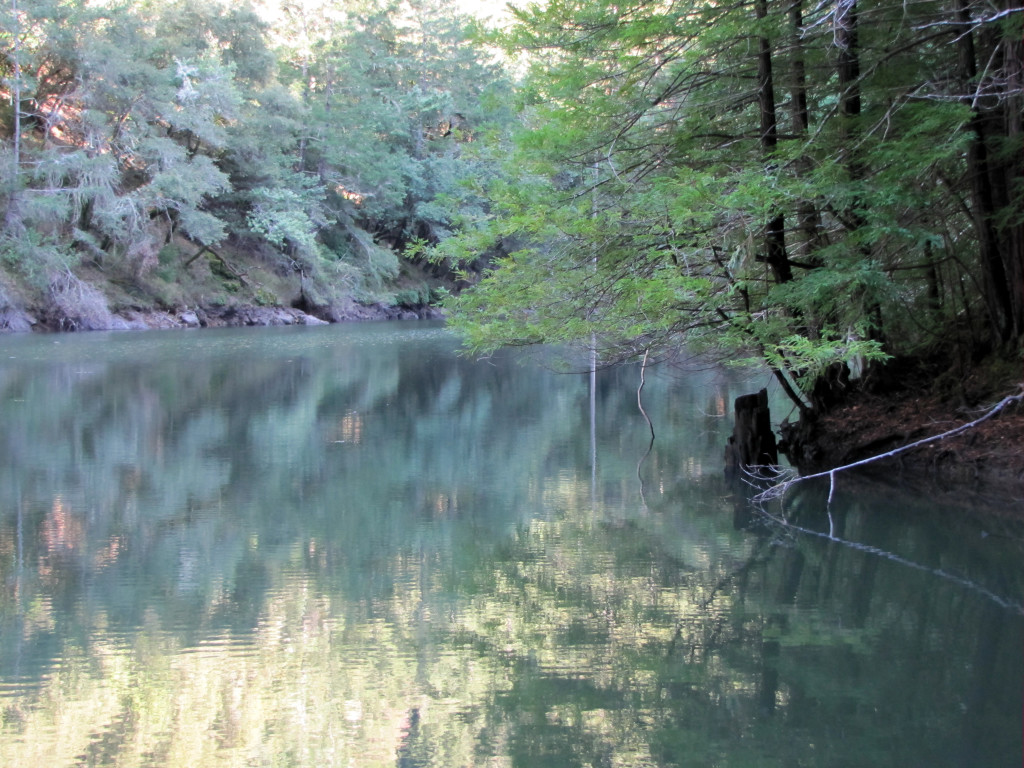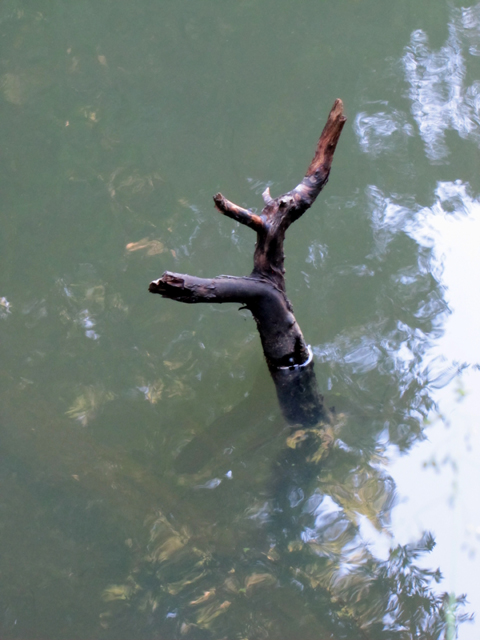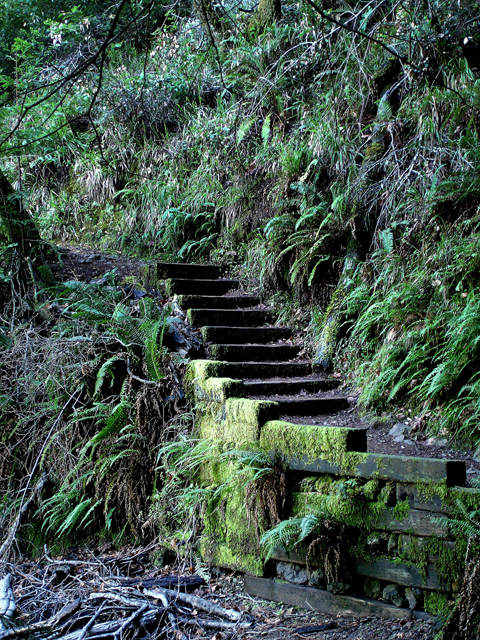 Soon we started climbing.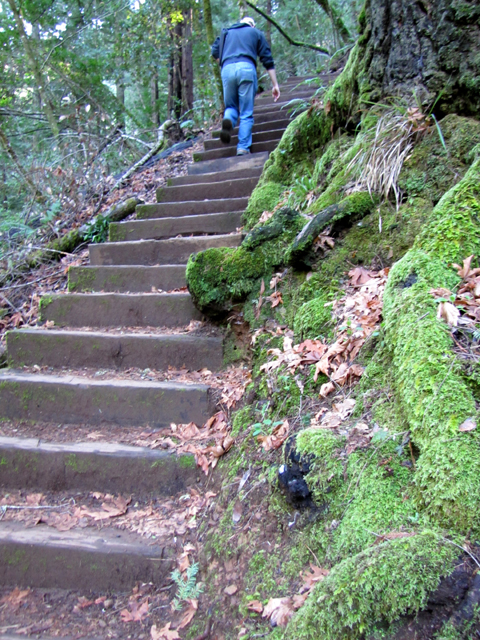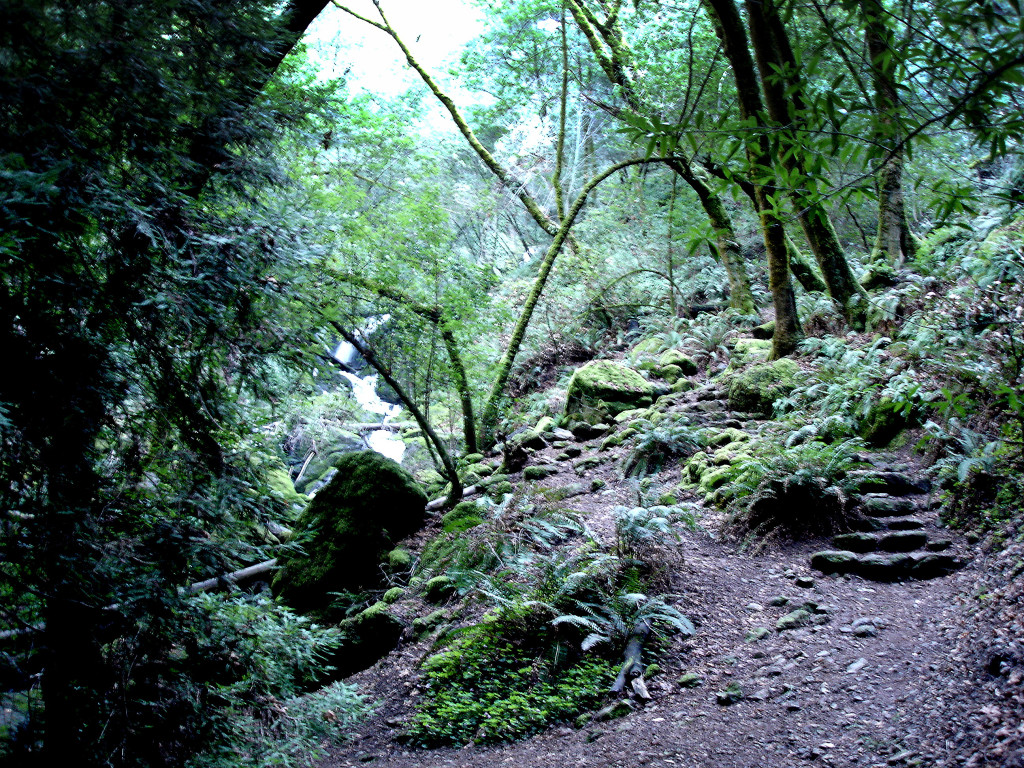 It was worth it. The trail was lined with redwoods and ferns.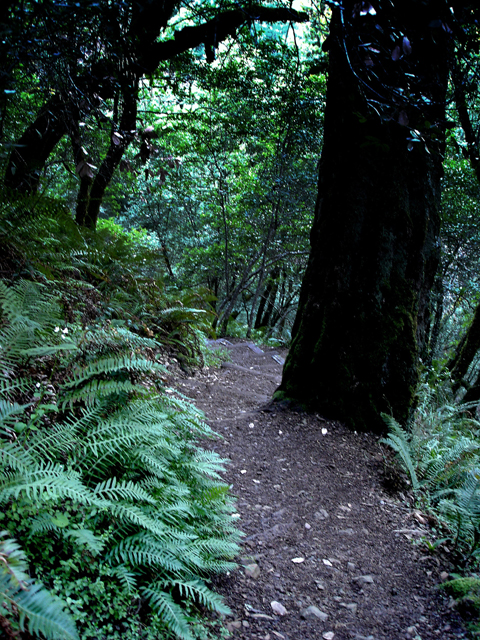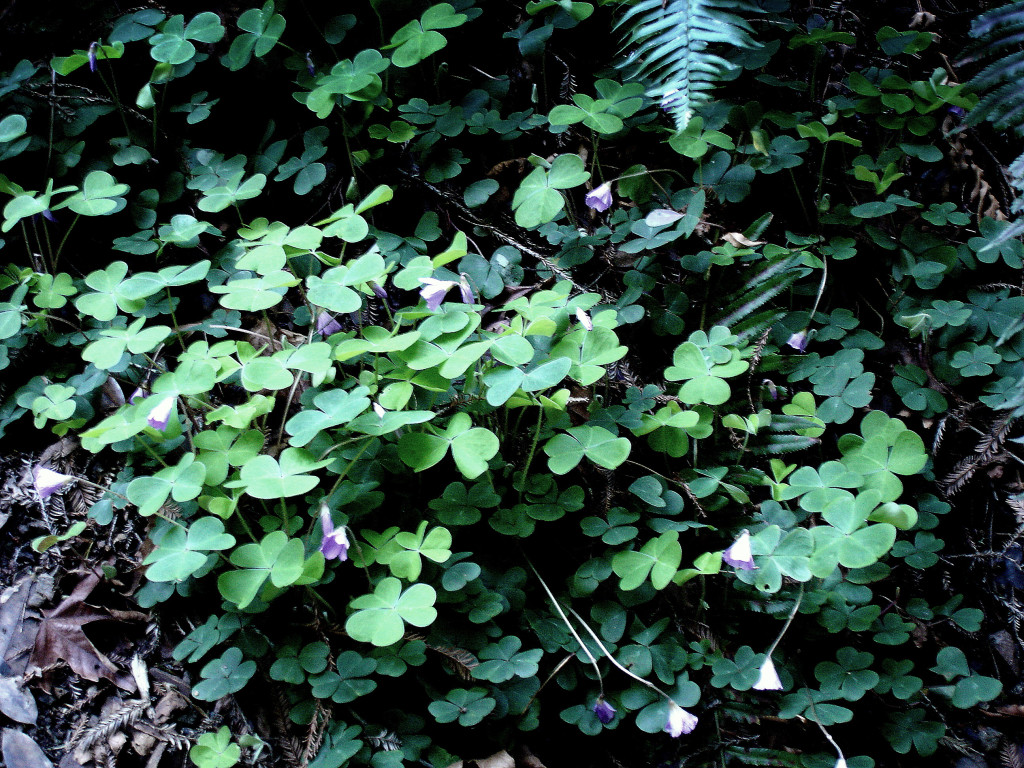 Soon, our efforts were rewarded.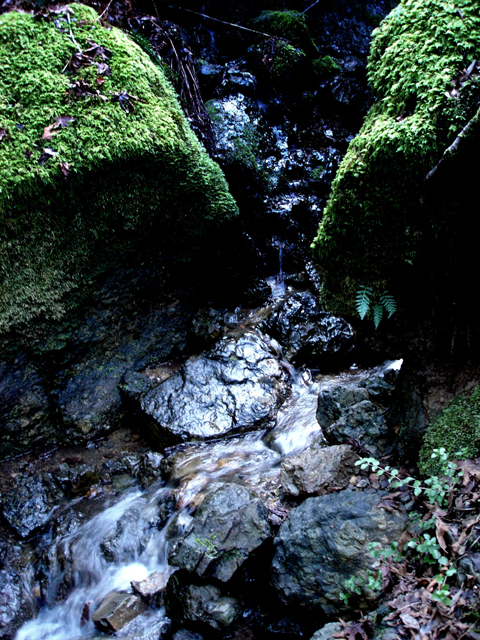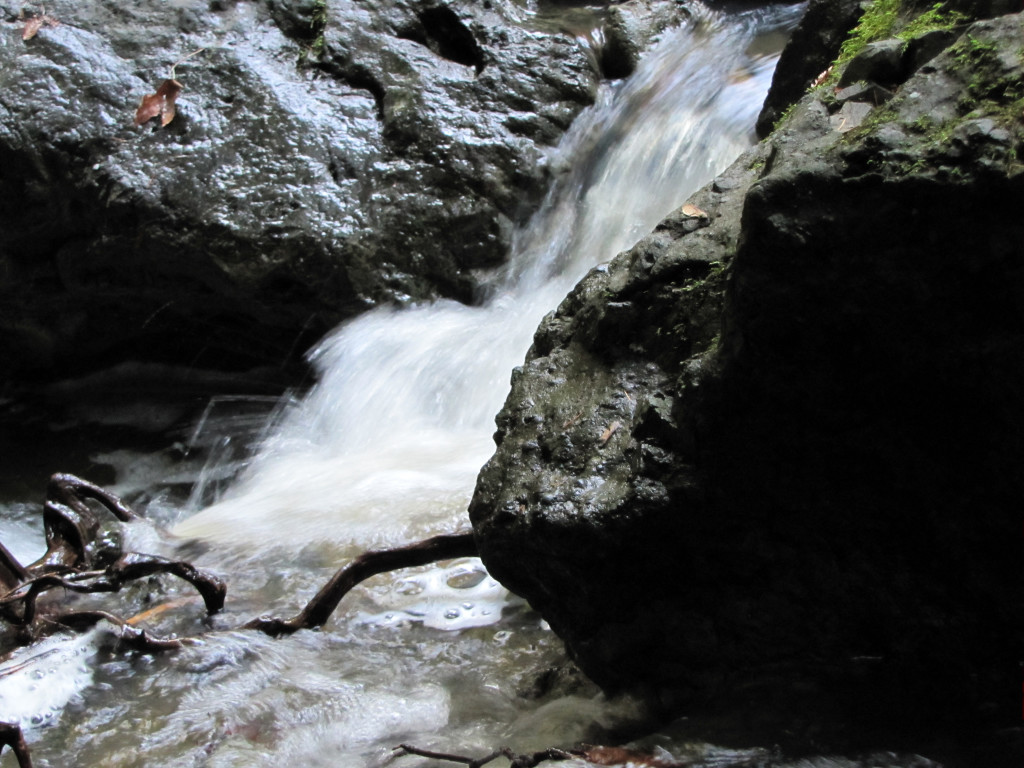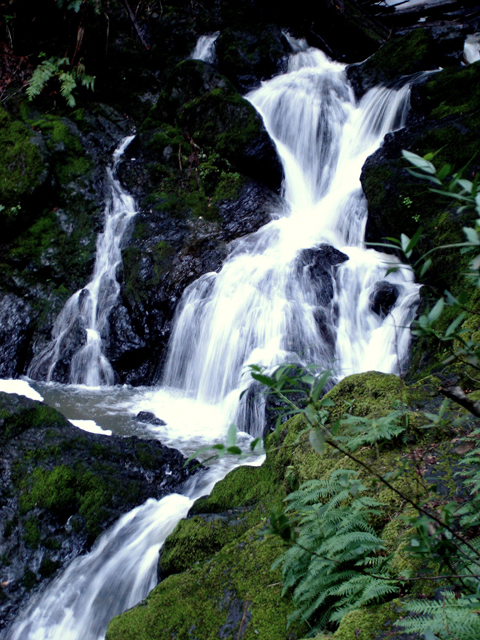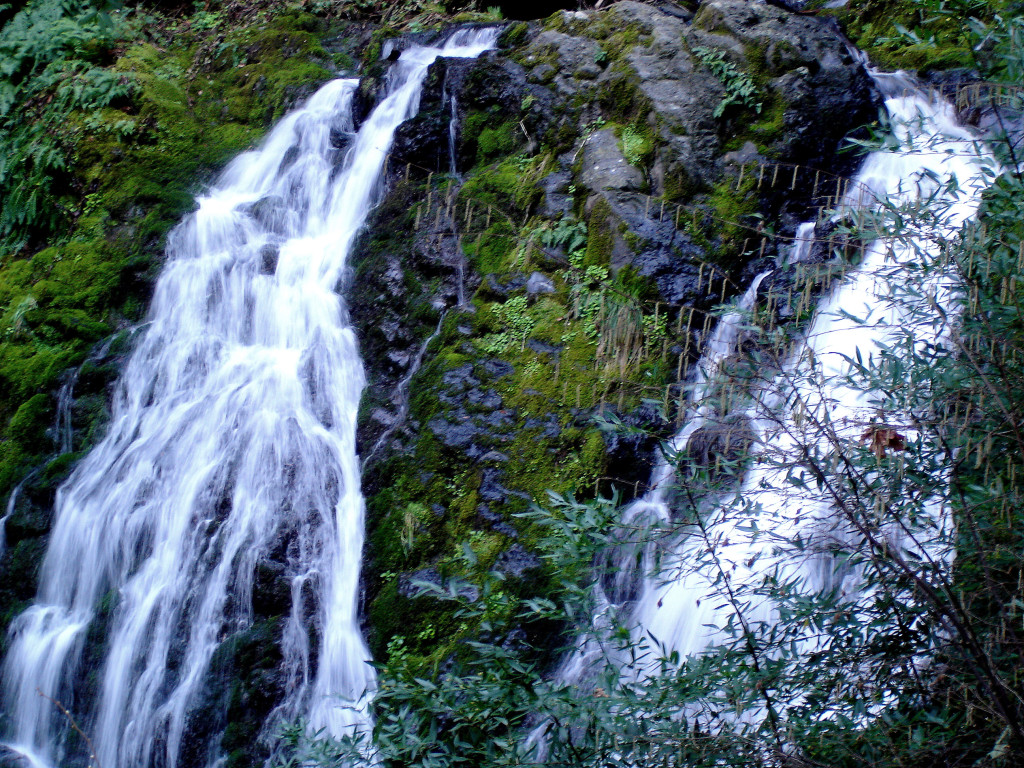 It was a wonderful hike and a beautiful day. I would recommend this trail to anyone. Just make sure to go after a good rain or it will be a trickle at best. Wear good shoes and be prepared to climb a lot of stair steps and you will be well rewarded.
For more information and instructions to get there, read our first post here.