Cataract Falls are located in the Marin Municipal Water District on the North side of Mt. Tamalpais and not far from the town of Fairfax. It is a seasonal waterfall that flows during the rainy season (Dec. through May). The best time to see the falls are right after a good rain. At other times, it's just a trickle.
It's ranked by many as a moderate hike, but as most of it involves stairs, one should be in decent shape. It's a trail that is well worth the effort. It's only a 2.7 mile round trip, but has a fair altitude change. The starting elevation is approximately 650 ft. It climbs to about 1100 feet in a half mile and on to about 1400 ft in the next .8 mile.
The trail and stairs can be slippery when wet, so use caution. The only way to remove the injured from the trail is by helicopter. A good trekking pole can help.
To get there:
Take Hwy #101 to San Rafael, and take the Sir Francis Drake Blvd. exit. Drive 6 miles to Fairfax, and turn left on Pacheco Rd. (may be unsigned, there is a sign saying "Fairfax" at intersection). Take an immediate right on Broadway, then first left on Bolinas Rd. Drive 7.8 miles to Alpine Lake, and park at the hairpin turn just after crossing the dam. Parking is limited, find a parking spot somewhere off the narrow road. The trail head is on the left at the hairpin turn.
You can also park at the other end of the trail, on West Ridgecrest Blvd. at the Laurel Dell picnic area. From the Mill Valley / Stinson Beach / Hwy #1 exit on Hwy #101 north of San Francisco, drive 1 mile to Shoreline Hwy. Turn left and drive 2.5 miles to Panoramic Hwy. Turn right and drive 5.2 miles to Pantoll Rd. Turn right and drive 1.4 miles to Ridgecrest Rd. Turn left and drive 1.6 miles to a small parking area on right. The trail is marked "Laurel Dell".
The road is narrow and the day we went, we had to move tree branches out of the road. Also, be sure not to park facing oncoming traffic as tickets may be handed out.
Alpine Lake and the dam are beautiful when the water is flowing.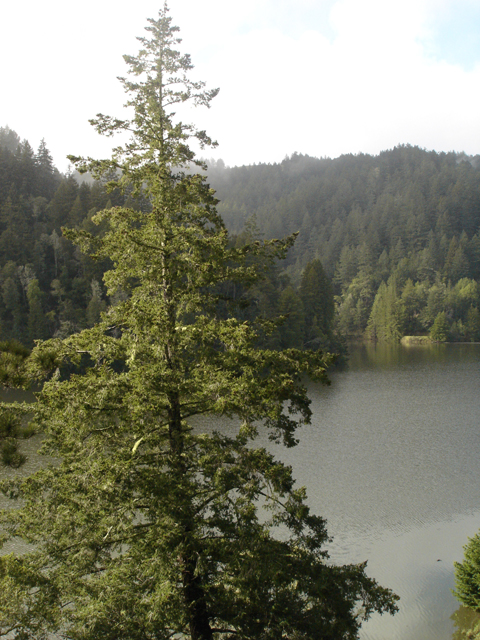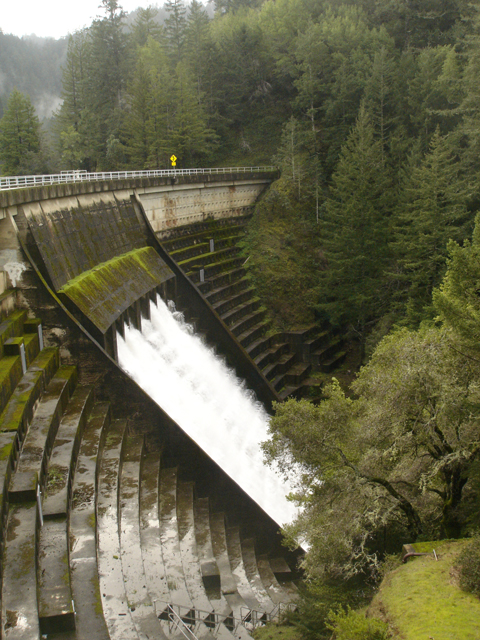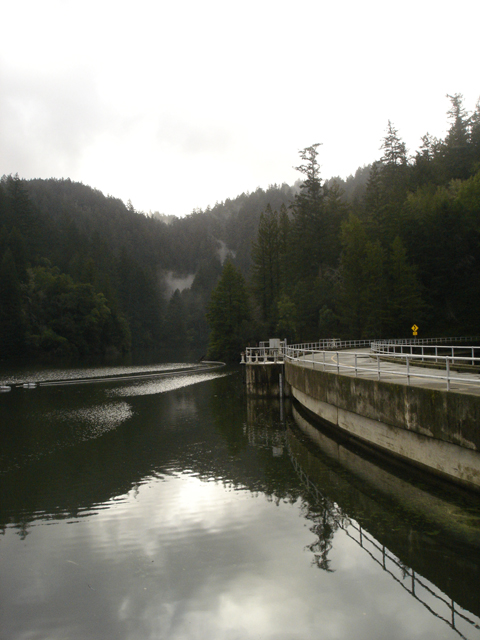 Once parked the trail follows the West side of the lake heading South.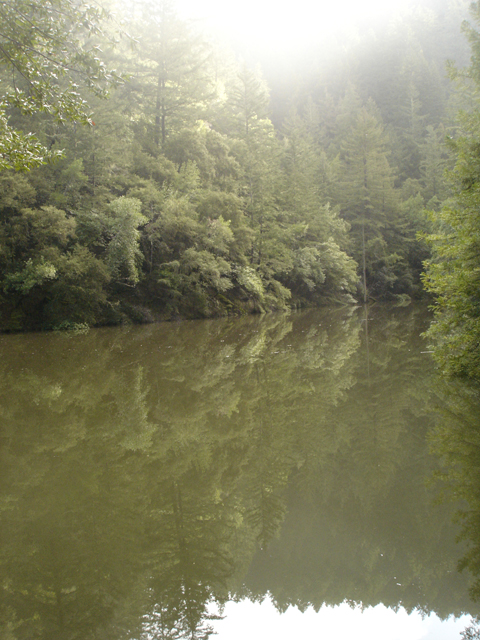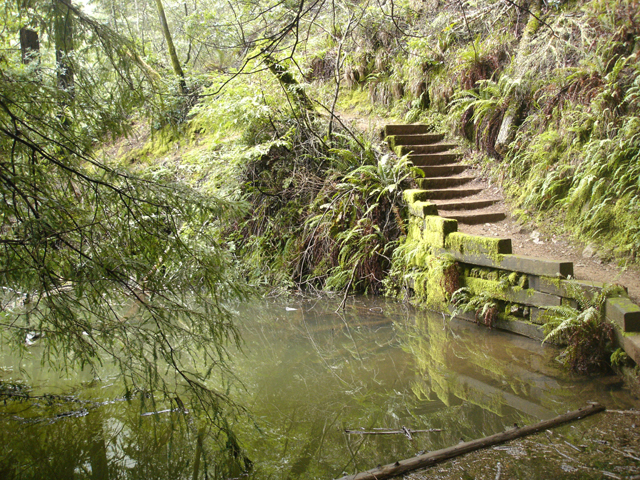 This part of the trail is fairly easy. Don't be fooled. It doesn't last long.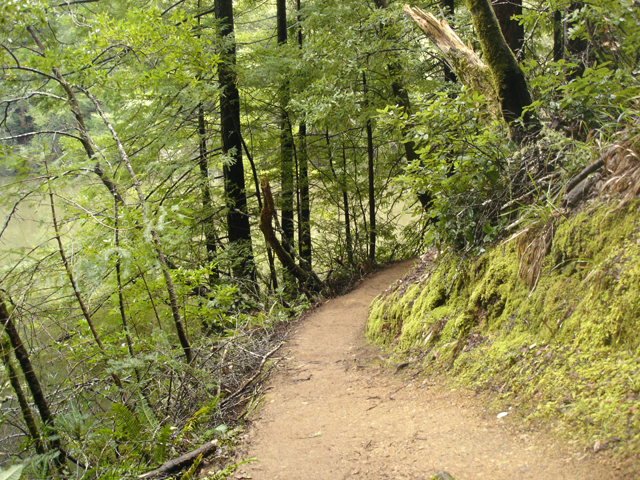 Soon, the stairs begin and you start to climb.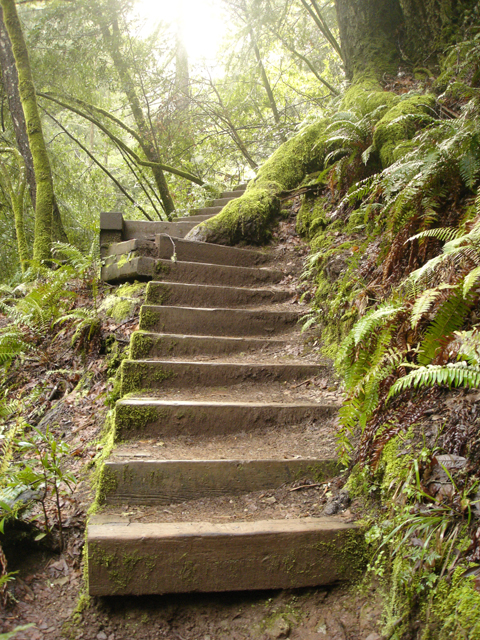 The amount of greenery is incredible and worth the hike.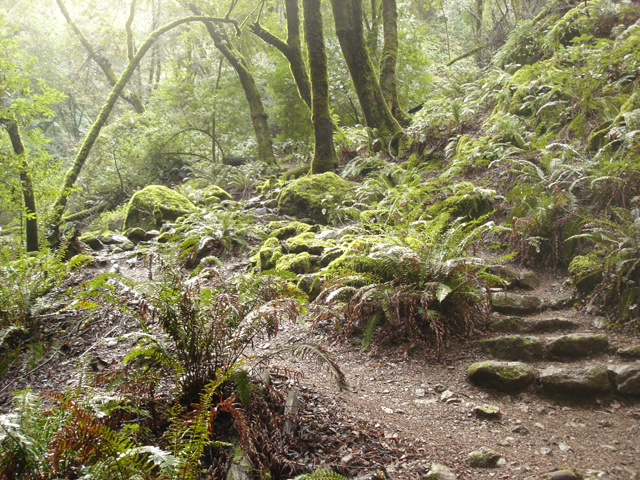 Soon, you begin to see the beginning of the falls. Some are small, others quite tall.