Winter is coming soon and with it will come the rains. I love the rain. That might be because I grew up in the desert, but no matter. Hubby and I are just as happy to walk in the rain as we are walking in the sun. Actually we prefer the rain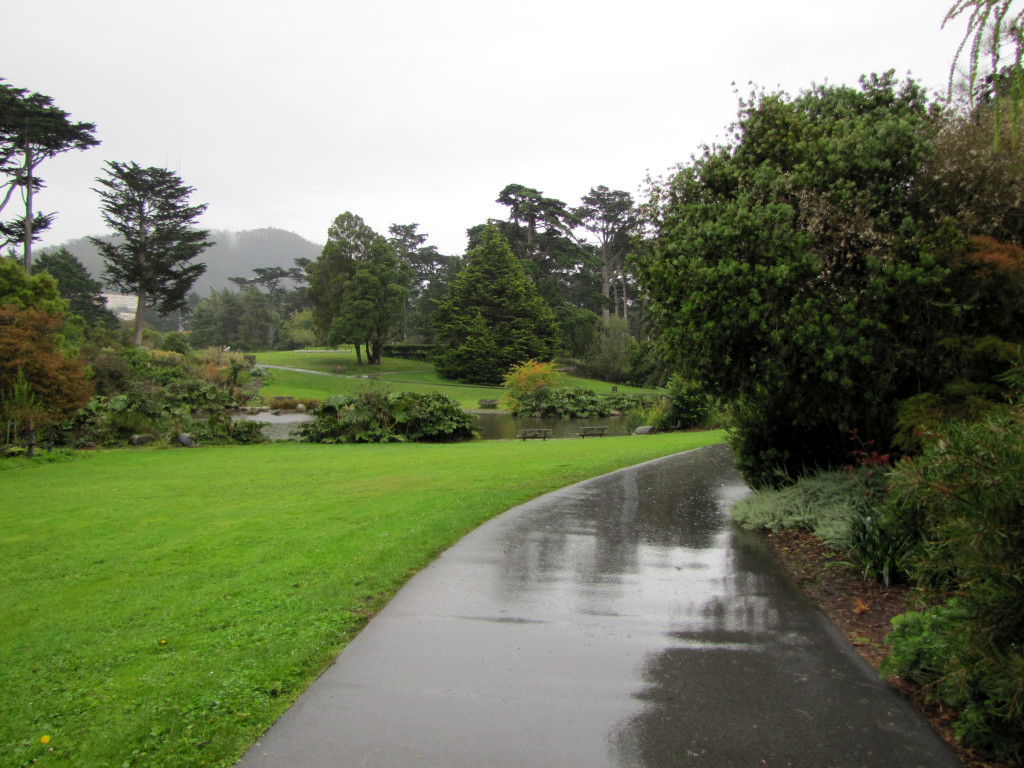 Strybing Arboretum is a wonderful botanical garden. When it's raining, it's peaceful and quiet and there are far less people. It is located in Golden Gate Park. It is also where a group of wildlife rescuers managed to capture a hawk that had been shot in the head with a nail gun. This story, with a happy ending, can be read here.
Here are a few photos we took that day.