We don't say Happy Holidays to be politically correct. We say happy holidays because our friends are a mix of Christian, Atheist, Pagan, Muslim, Jewish, Buddhist, etc. We want to include EVERYONE in our wishes rather than a select few. Some of my friends just celebrated the Solstice and another will celebrate the Jewish tradition of eating Chinese food for Christmas. Lastech and I will celebrate by eating beef bourguignon and watching movies.
I want to make a special shout out (in no particular order) to Sally & hubby (with Dizzy Lizzy and Durango), Ryan, Labby (and Miss Lee), Lynn, Grace (and all her fur-people), Nekoneko (with Carolyn and Ting-Ting), Abra (and Tsula), and my family.
I also want to give a special shout out to those who make TNR a thing of wonder. The amazing Flumptytail is NOT a crazy cat woman. She does have lots of them though. She has opened her home and basement to many abandoned and feral kitties. She spays or neuters them and provides them with veterinary care and they come and go as they wish. She also has an adorable teenie dog named Dilly.
Another amazing cat activist and protector is Nofuratu and his entire family. Nofur and his family have TNRd and re-homed many abandoned and feral kitties. He is also provides outstanding travel commentary and he's a wonderful political activist. I almost forgot. He's an outstanding fashion model.
I didn't mention Lastech yet. My bad. My very bad. It took me half my lifetime to find him, but it was worth it. I love you my husband and I'm so happy that I found you.
Did I get gooey enough? I certainly think so. Soooo, here's a couple of random pics we took that seem to suit the mood.
We love to go to Golden Gate Park. In particular, we like to go to Stow Lake. This time we were just cruising through but had to stop for this.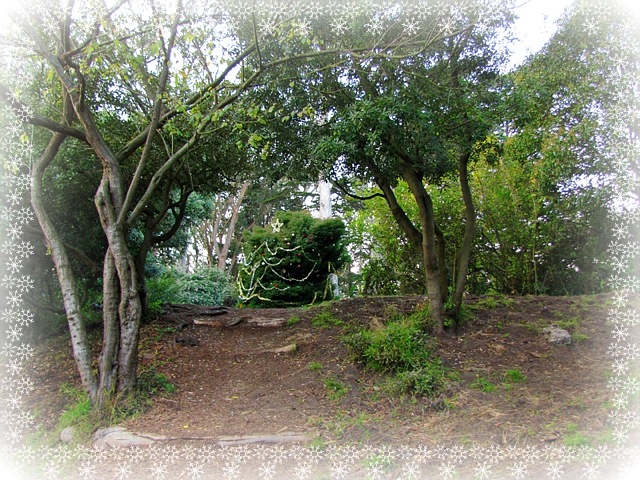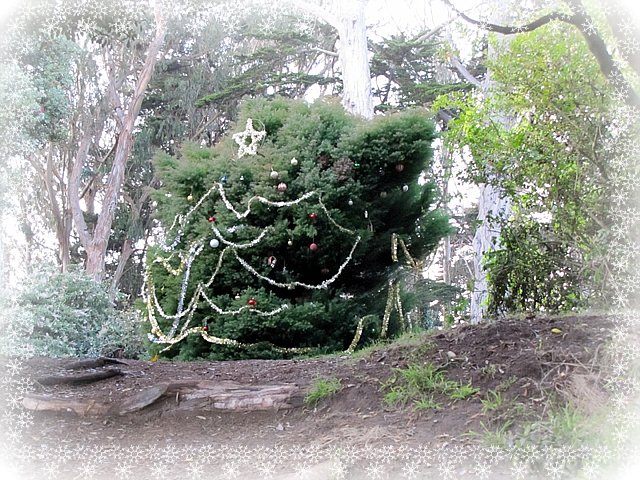 We also have interesting wildlife
Happy Holidays from the JBoD household to yours,
Rudha-an, Lastech, Tito, Miss Nightshade Jenny, and Titanescu aka Titanus Grumpicus Bunny Butt