Thanksgiving is upon us and we would like to extend our heartfelt wishes for a great holiday season for everyone.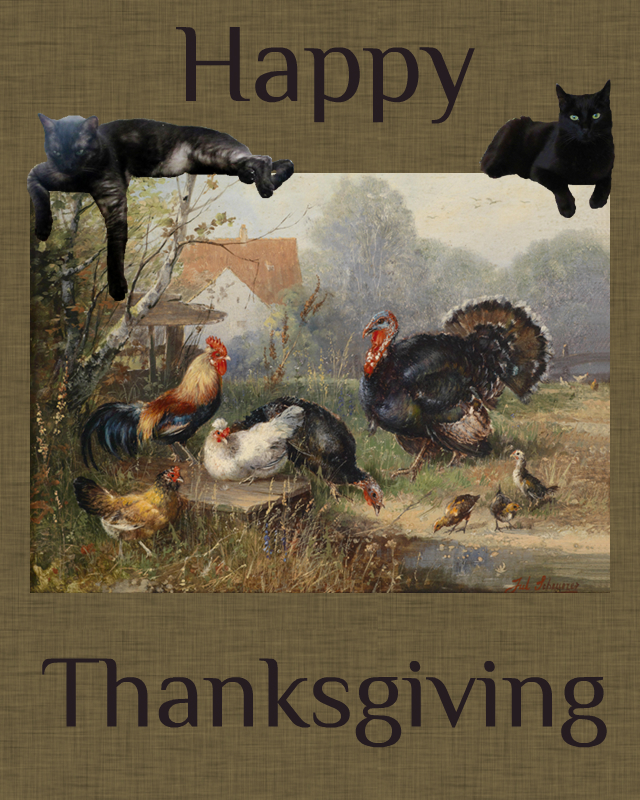 In addition to Thanksgiving, many of our friends are celebrating the first day of the Festival of Lights, otherwise known as Chanukah. The first day of Chanukah and Thanksgiving fall on the same day for the first time since 1888. It won't happen again for a long time.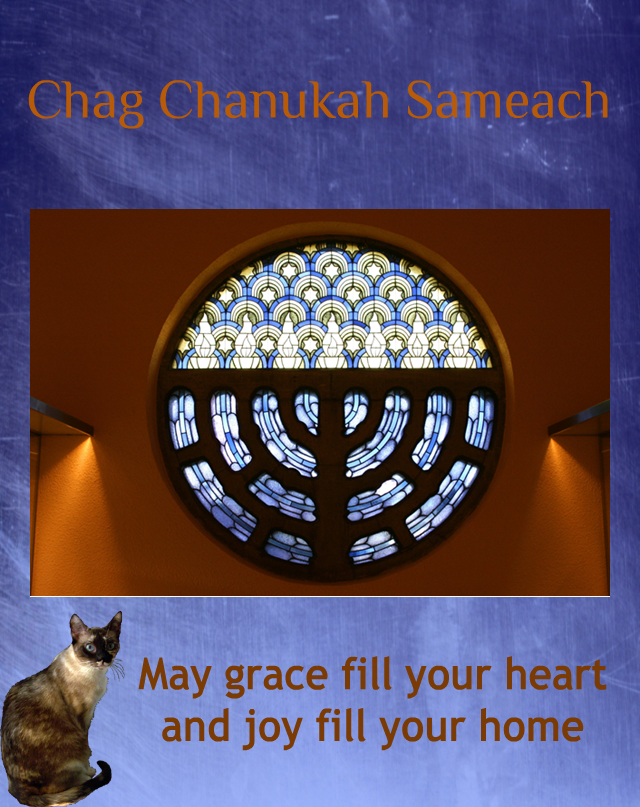 And now for the recipe… This is the only pumpkin bread I have ever really enjoyed. Most of the time I find it dry and mealy. This is NOT dry. It's rich and heavy and moist. 🙂
Mom and Dad's Pumpkin Bread
5 cups pumpkin (1 large and 1 small can)
2 cups white sugar
2 cups brown sugar
1 cup oil
1 tsp salt
1 tsp cloves
2 tsp cinnamon
4 tsp baking soda
1 tsp vanilla
1 cup nuts
5 cups flour
Mix all the ingredients well.  Makes 2 large bread loaves, or up to ten mini loaves.  Bake at 350 for 1 hr. for a large loaf and about 40 minutes for a mini loaf.  May take longer. I check the small loaves after 30 minutes and the large after 50 minutes. Bread is done when a toothpick is inserted and comes out clean.
We always greased the pans and sprinkled them with sugar (rather than flour).  We also sprinkled a bit of sugar on top as it made the top crunchy.
Love and best wishes to all from everyone here at JBoD,
Lastech, Rudha-an, Tito, Miss Jenny, and Titanescu