I've been off doing a MAJOR cleaning and organizing of the apartment. I was doing the super boring job of sorting paperwork for filing when the mail arrived. HOLY WOW! It was gifts for Tito, Miss Jenny, and Titanescu sent by a wonderful woman named Grace.
This post is for Grace.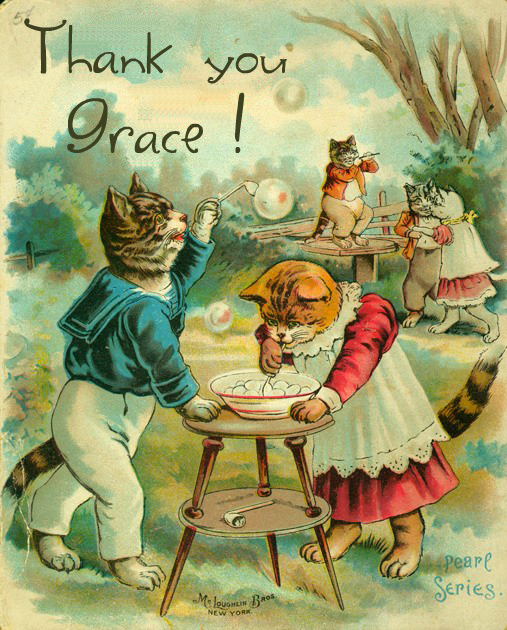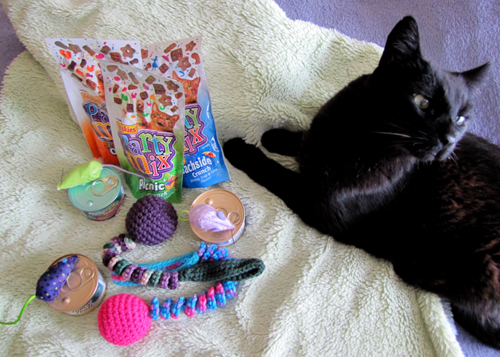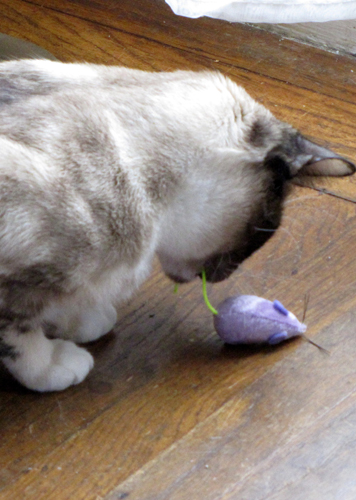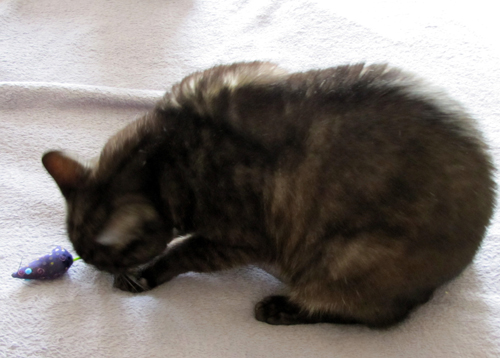 The pointy eared people love their wonderful goodies!
Thanks again from ALL of us. Hugs for you and scritches for your fur people. 🙂