"The killer inside me" – (109 minutes, USA 2010, rated R)
"I got one foot on both sides of the fence, I can't move, I can't jump."
Lou Ford (Casey Affleck) is a Sheriff's deputy in a small town in West Texas, easy going and friendly with all. As a matter of fact, Lou does a lot of favors. He takes care of his community, no fuss, no muss.
That is until the Sheriff (Tom Bower), a good old boy drowning despair in alcohol, asks him to tell a hooker living on the outskirts of town to get a move on. Joyce (Jessica Alba) doesn't take the news well, and slaps, then hits Lou. This exchange triggers something in him that he buried many years earlier. He gives Joyce a whipping with his belt and there starts a relationship based on animal lust and forceful, dangerous sex.
This also presents Lou with an opportunity to settle old scores. As he put it himself, "the problem with growing up in a small town is that everyone thinks they know you".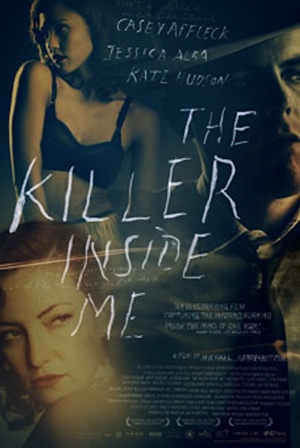 Continue reading ""The killer inside me": portrait of a sociopath"