Russian Ridge is a part of the Midpeninsula Regional Open Space District. This district manages more than 60,000 acres in 26 preserves. Of these 26 preserves, 24 are open to the public for hiking, cycling, and horseback riding. They are free to the public and open year round from dawn until dusk.
In 1972, the Midpeninsula Open Space District was voted into place. It is located in parts of San Mateo, Santa Clara, and Santa Cruz Counties. Thanks to this, there are more than 200 miles of hiking trails.
Located on the San Francisco Peninsula in San Mateo County, Russian Ridge is a true jewel. It is in beautiful Santa Cruz Mountains and is one of our favorite places to go hiking. If you enjoy hiking, this is the place to go.
From the Open Space site:
The Russian Ridge parking area is located on the northwest corner of the Skyline Boulevard (Highway 35) and Page Mill / Alpine Road intersection (across Skyline Boulevard on the right). Additional parking is located at the Caltrans vista point opposite Russian Preserve gate #RR01 on Skyline Boulevard.
There is ample parking.  Sadly, the trails are not wheelchair accessible.
There are 8 miles of trails at Russian Ridge and you can download a map here (PDF).
We went in March and there were plenty of wildflowers to see.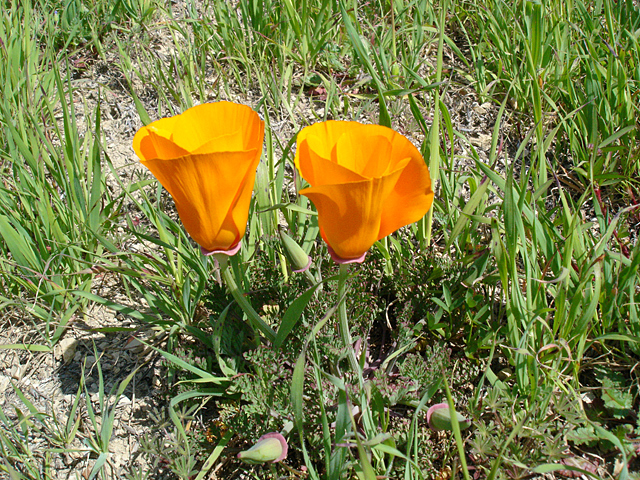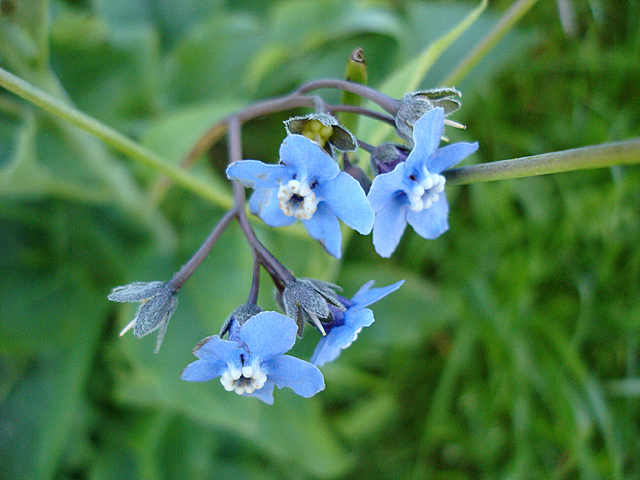 From atop Russian Ridge, the views are stunning. The Santa Cruz Mountains are bright green in the Spring.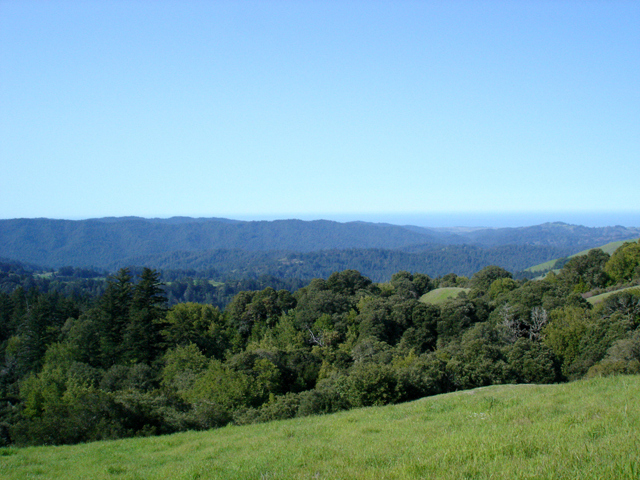 A lot of the trail follows grassy ridges, but there are trees too. There are oaks and chestnut trees.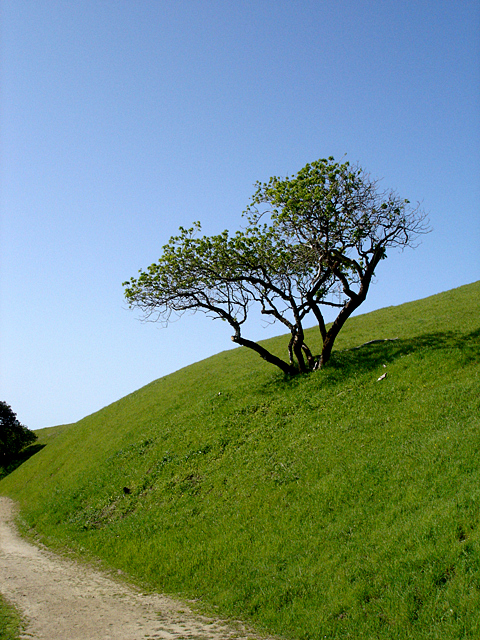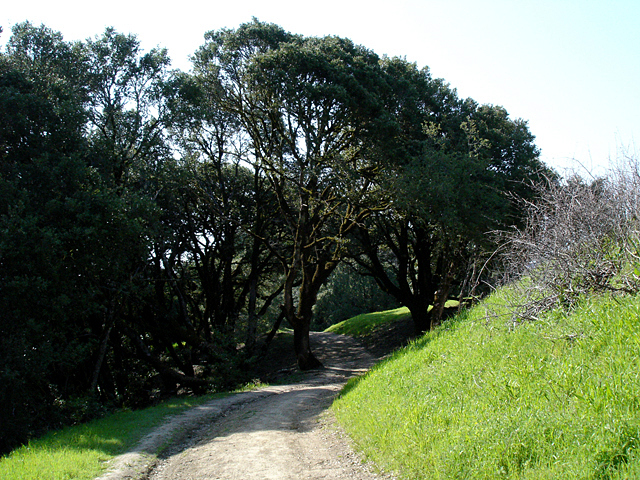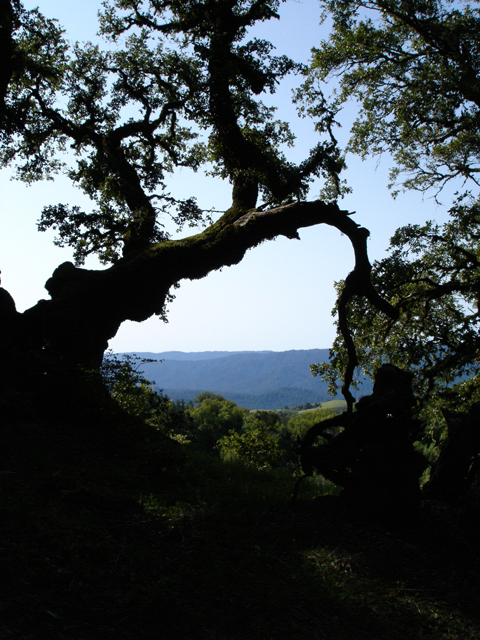 All in all, the views are beautiful. It is certainly worth a visit. Do be sure to take water with you along with warm clothing. It can be pretty windy and cold. Sunscreen would be a good idea as well. In general, the trails are not too strenuous. If you go early in the morning, you will probably see plenty of deer, coyotes, rabbits, and birds.