Our lovely Miss Jenny is 3 years old today. She's still a nervous wreck and even more so with the construction next door. Aside from that, she's a happy kitty. She was adorable when she was small and she's still adorable now. We adopted her from the SFSPCA in November of 2011. She was a scared baby and hid under the dresser for a couple of days and only coming out to eat.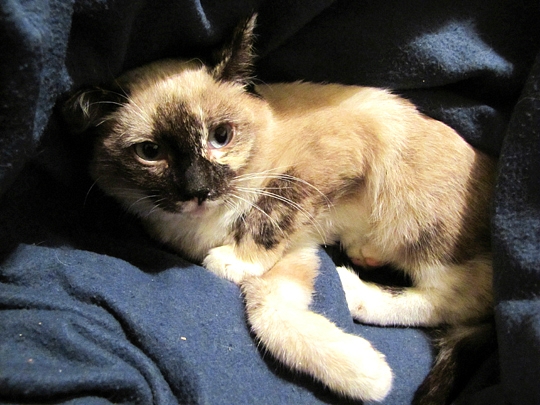 Her name at the shelter was Nightshade. We Named her Jenny after Pirate Jenny in the Three-Penny Opera. It took a couple of days before she got brave enough to come out from under the dresser. Soon, she was doing much better and after that she met the boys. The rest is history. She's daddy's girl all the way. She likes me but she adores him. It's all good.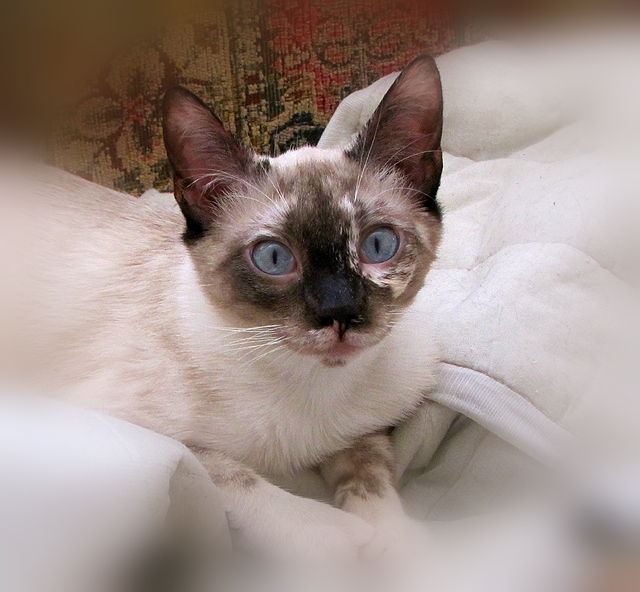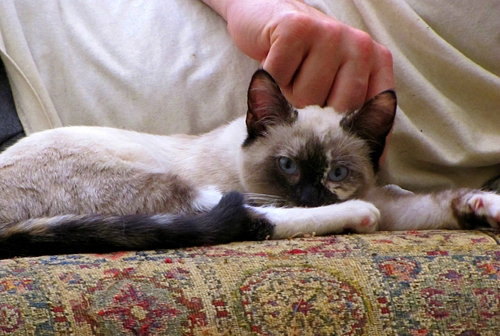 Along the way she has picked up some odd habits. She's a pen thief. If it's not hidden, she'll take it and hide it. She has also stolen potatoes. Yes, really. On top of all that, she poots. Her gaseous emanations can be vile. 🙂 She just fits right into the JBoD household and we love her.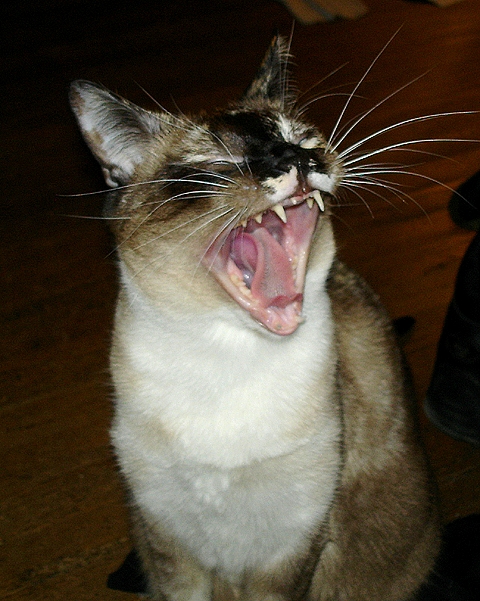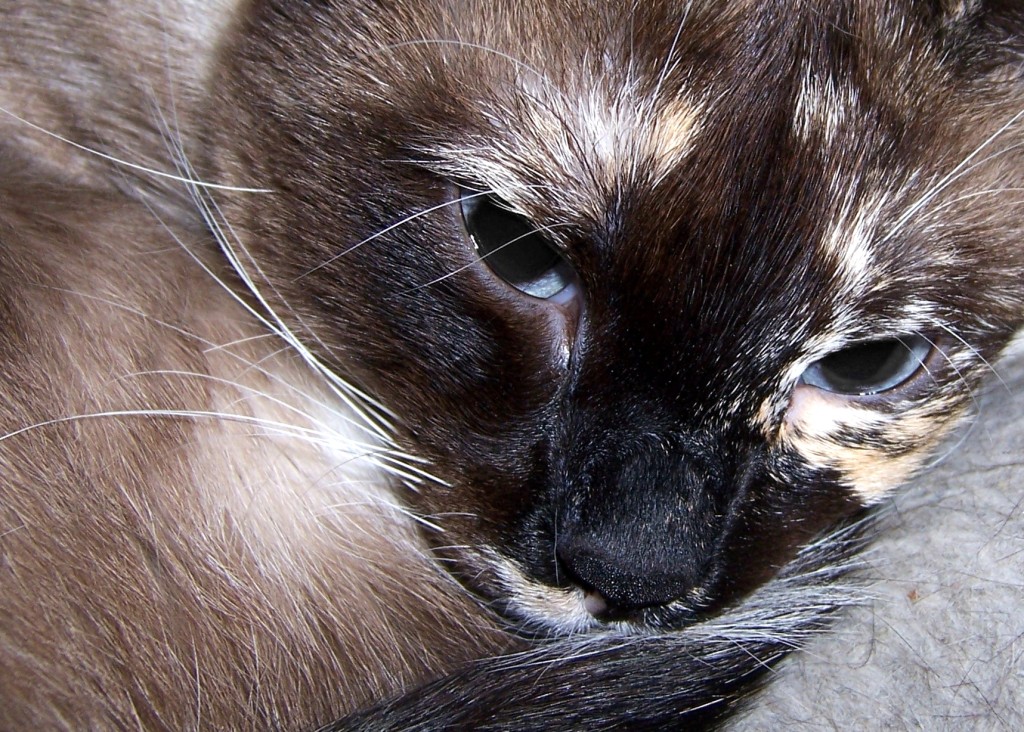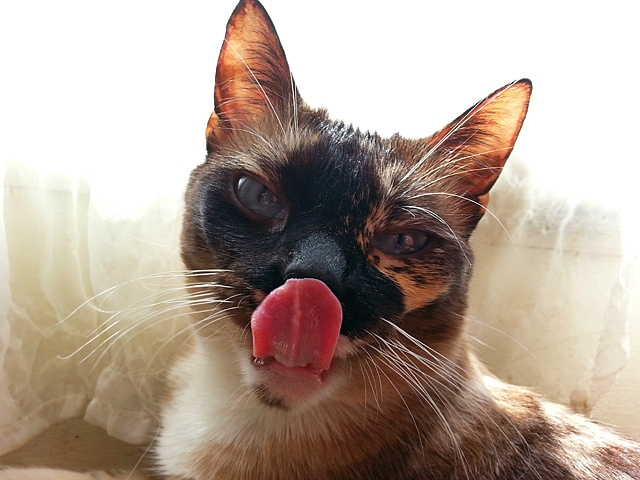 Happy Birthday Miss Jenny!
While we have posted it before, it's worth posting it again. This is the Pirate Jenny song that inspired her name. It's NSFW (language). Marianne Faithfull's version is the most accurate translation from the German.