Standing where ocean meets earth, lighthouses hold a certain meaning for anyone I think. My wife loves the architecture and scientific aspects of Fresnel lenses, weather patterns, geology and wildlife. I like to let my imagination play with the same, especially when I picture these places after dark. I'll give you two guesses at who fixes stuff around the house, like the sink or the toilet.
The lighthouse at Point Bonita holds its charms in a very dramatic and beautiful setting, accessed via a tunnel carved through rock and a narrow bridge over a steep drop.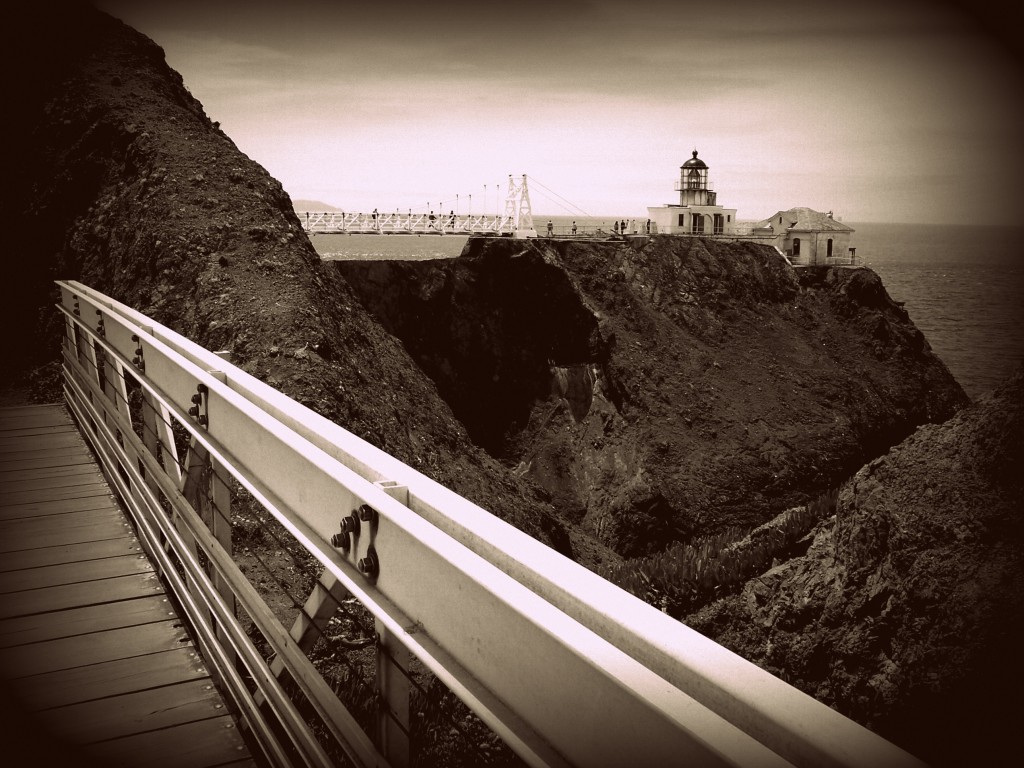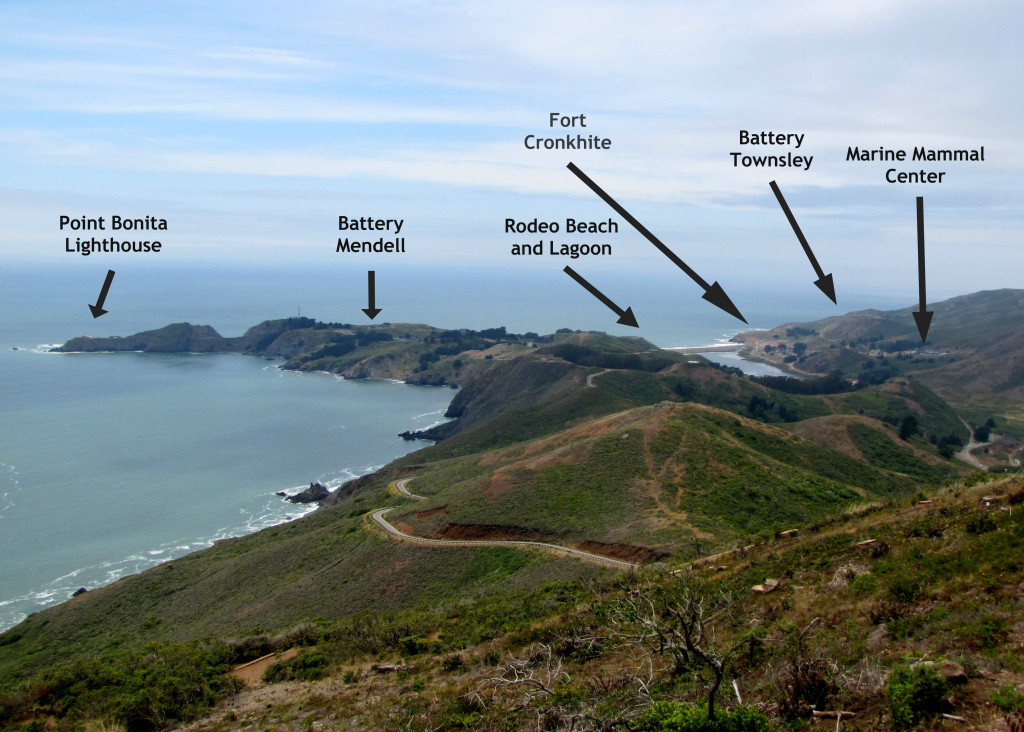 On a recent Monday, conditions were perfect for our trip: a light cloud cover dissipated slowly by late morning over the coast, making ambient lighting perfect for picture taking and a warm breeze made walking the steep half-mile trail to the Point Bonita lighthouse comfortable.
Earlier, as we waited for the tunnel to open, we hiked from Rodeo Beach up to Battery Townsley, circling back to just below the Marine Mammal center. It was early enough that Karl the fog still moved across hilltops at a good clip and kept things cool.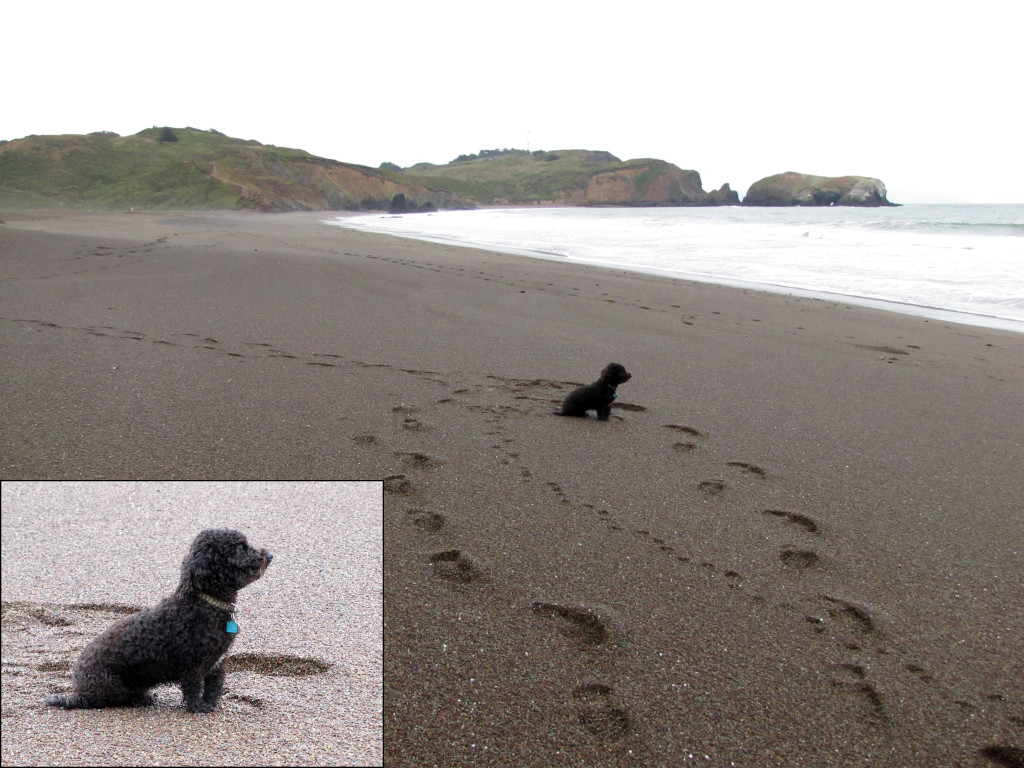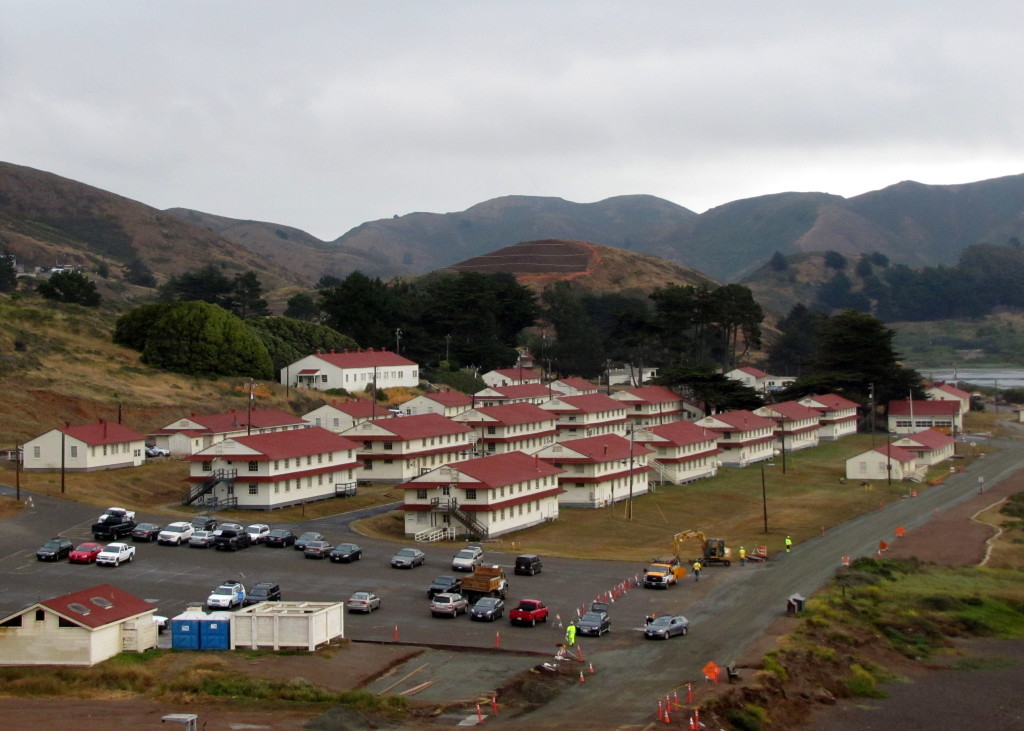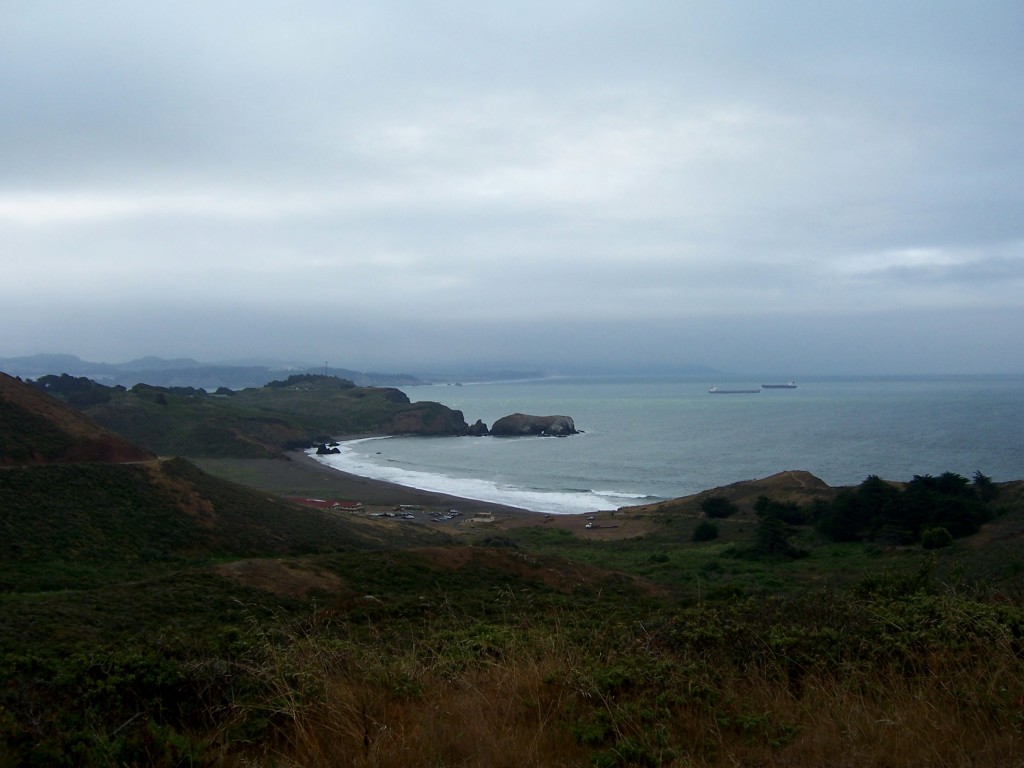 The only wildlife we encountered this early was a single doe munching on some leaves by the side of the trail. She was unfazed by our presence, and just ambled away after we snapped her picture. I know locals consider them to be pests, but for us City-bound folks, the beasties still evoke Disney-like fantasies of terminal cuteness, provided we don't get close enough to get kicked or have their swashbuckling ticks jump ship. It got me wondering whether said ticks, crazed on blood, might be attracted by the flash of our cameras like sailors to the beacon from Point Bonita.
Praise Cthulu, we didn't find out.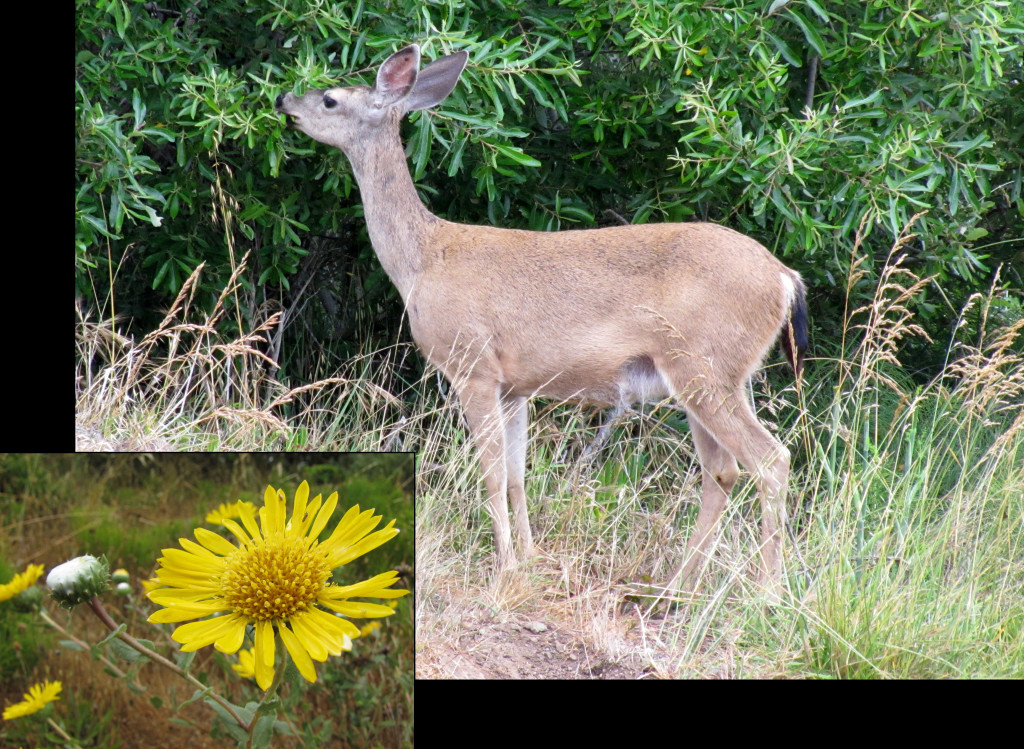 After the hike, we still had a bit of time to kill so we went to the picnic grounds at Battery Wallace and refueled for the walk to the lighthouse. We had the picnic grounds to ourselves.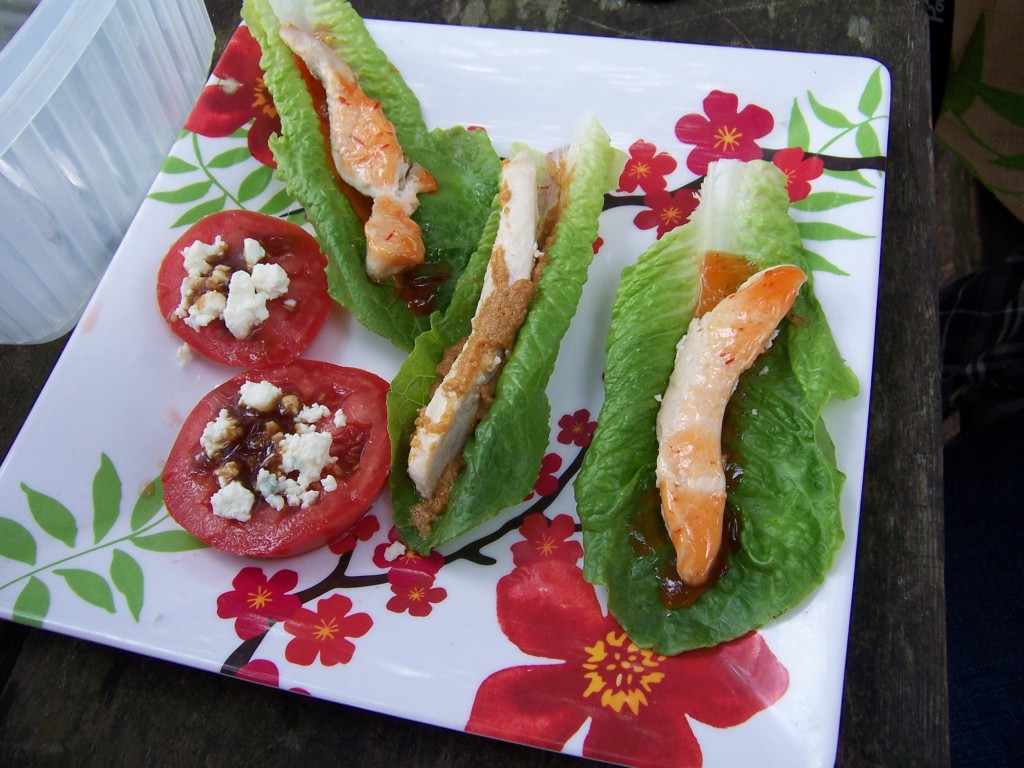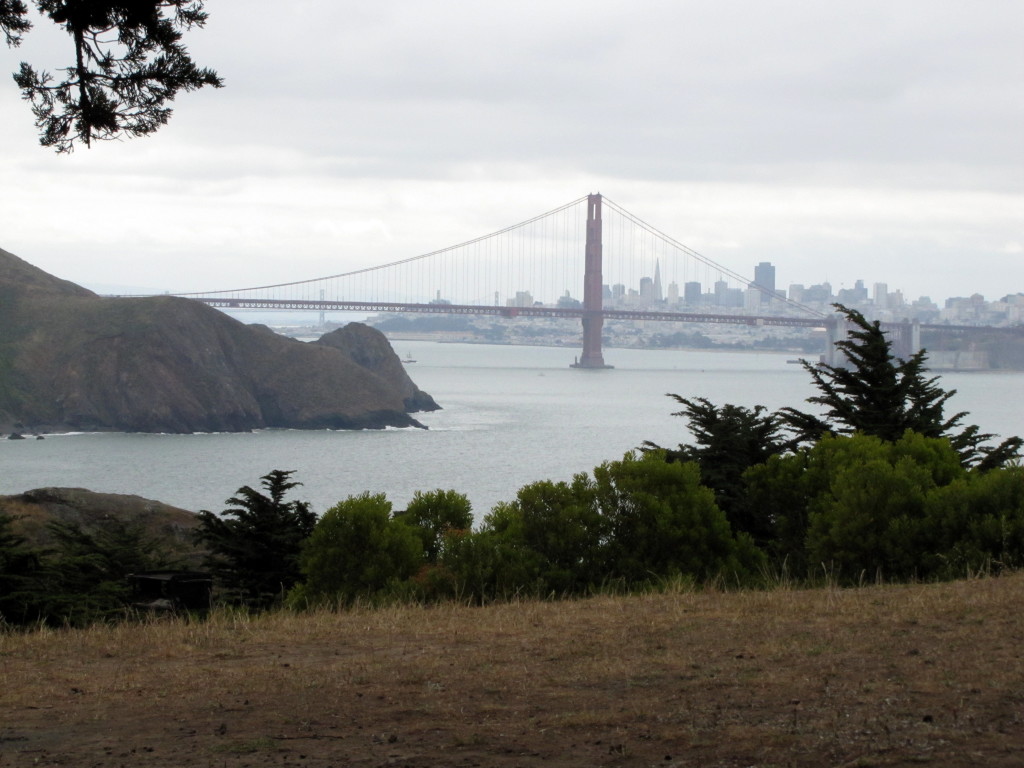 The half mile hike from the parking area to the lighthouse really gives you an idea of what is meant by 'violent' landscape. Start with the huge, slanted rock formation overlooking the lighthouse, imagine standing at the pedestrian bridge on a stormy night.
Picture Karl running up its jagged lines, emboldened by the mist of crashing waves, and the moon casting its own light down now and again. The mind would easily conjure up apparitions.
And since the rays from the lighthouse cannot penetrate through the rock, maybe it would be best to remain trapped on the ocean side of the tunnel, behind the locked gate.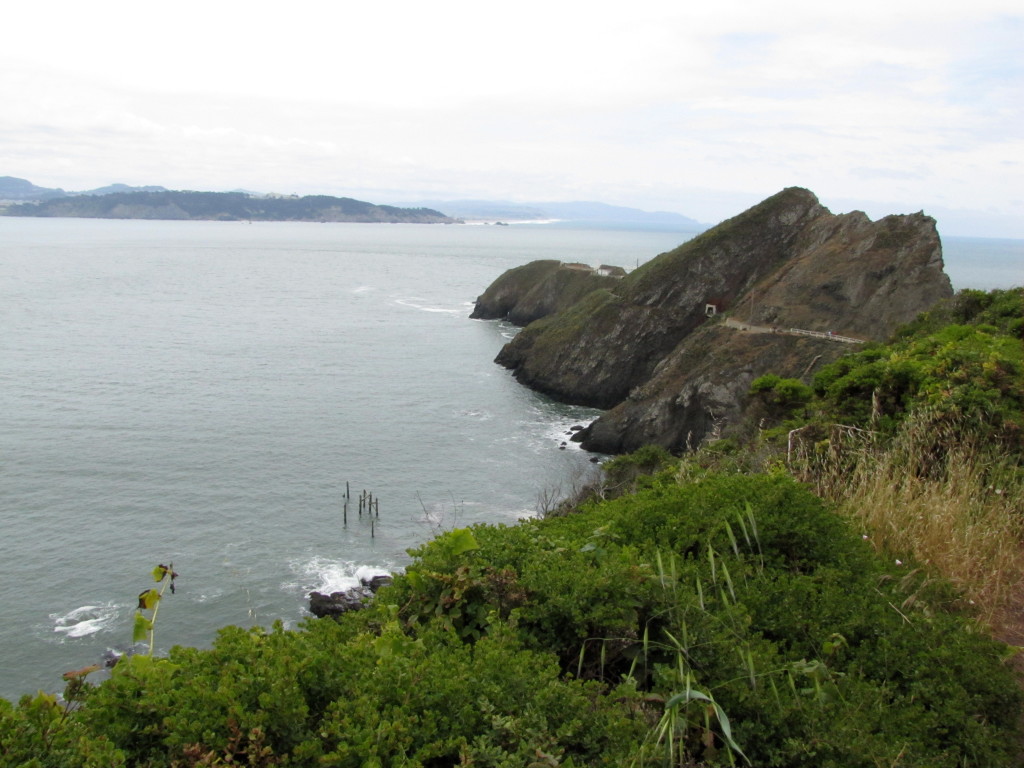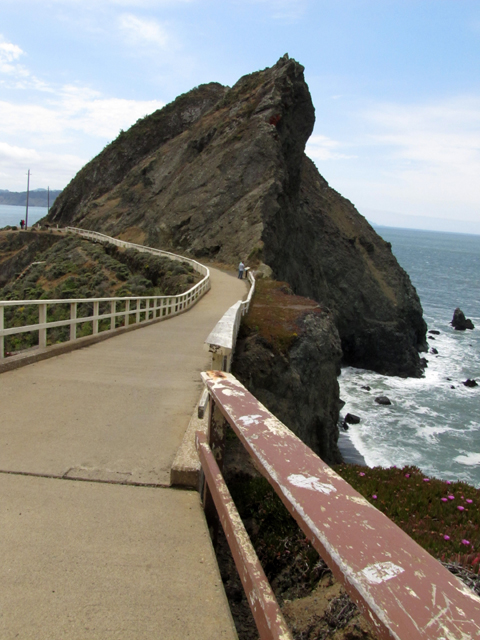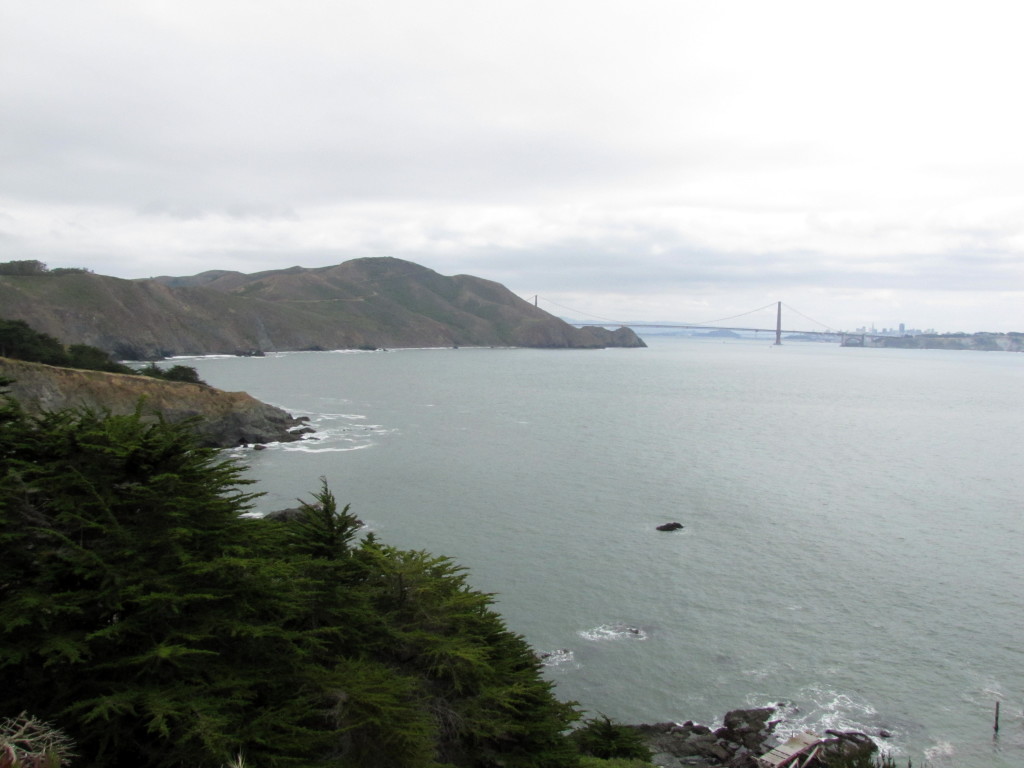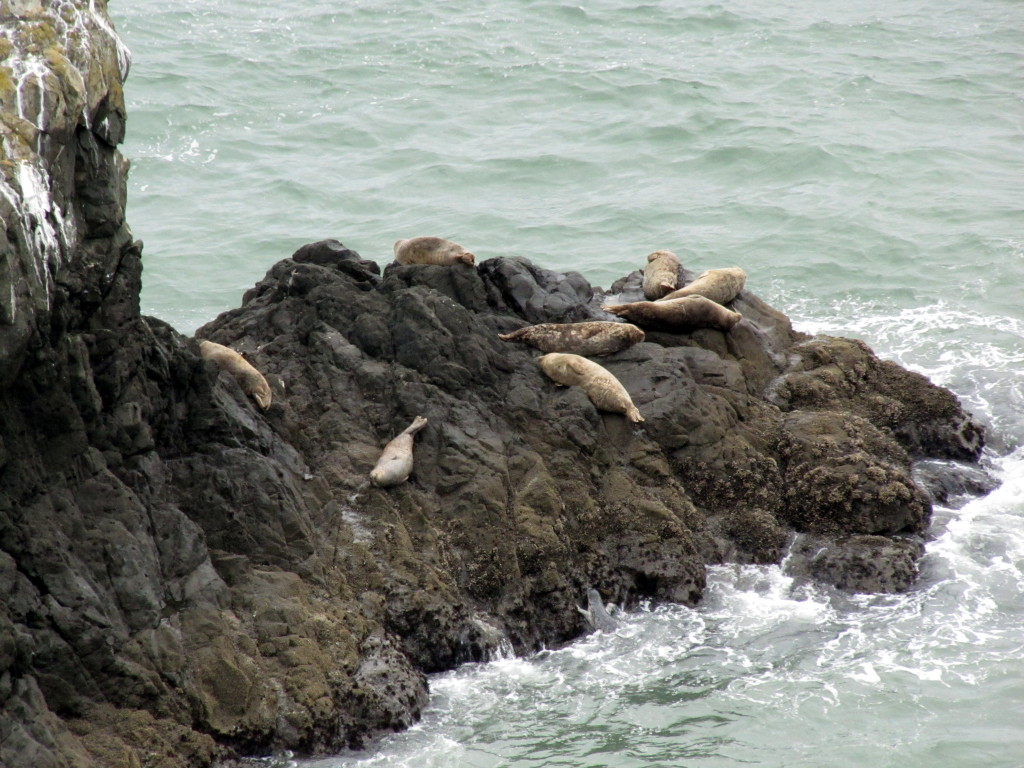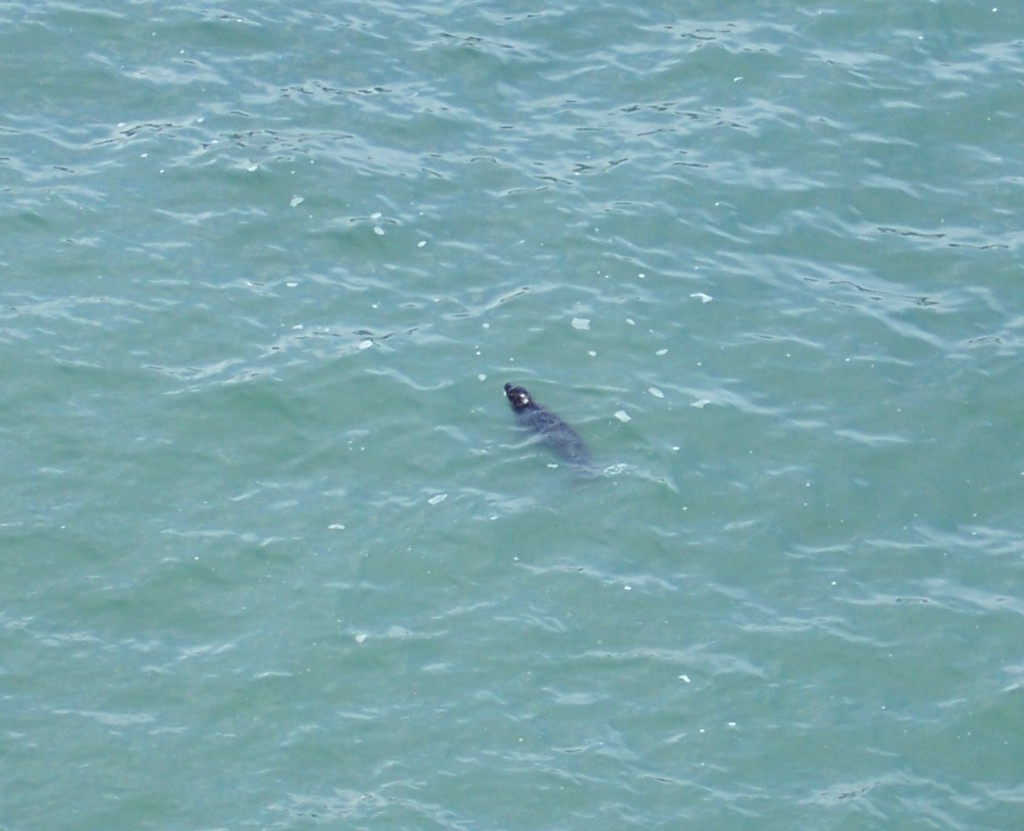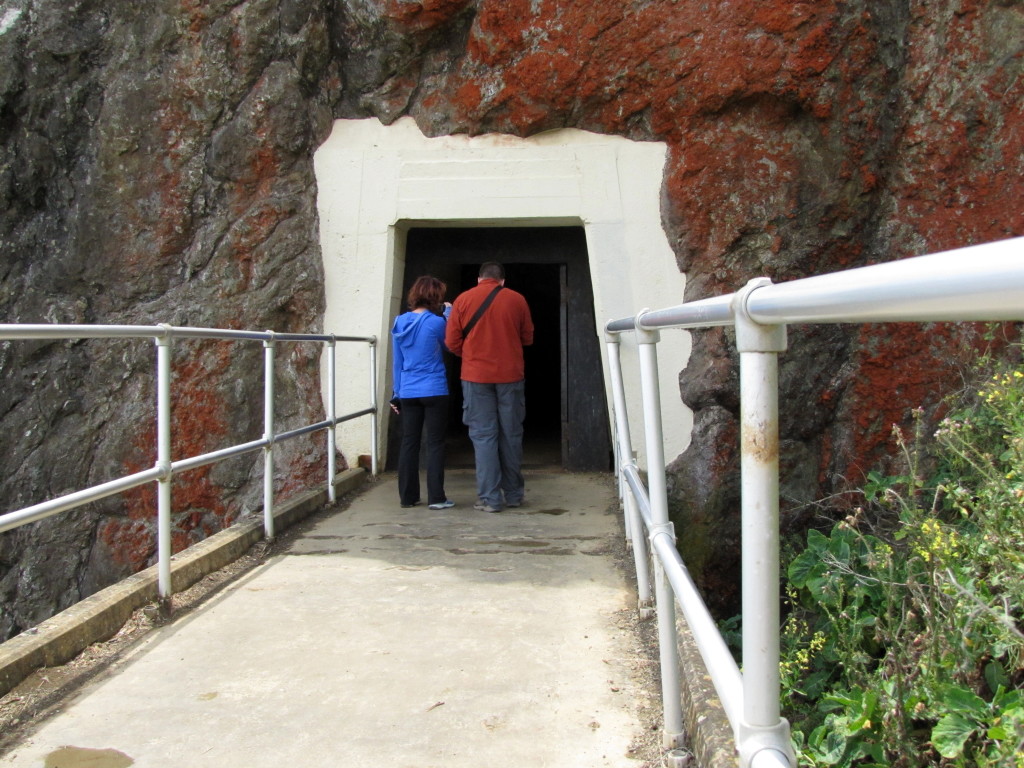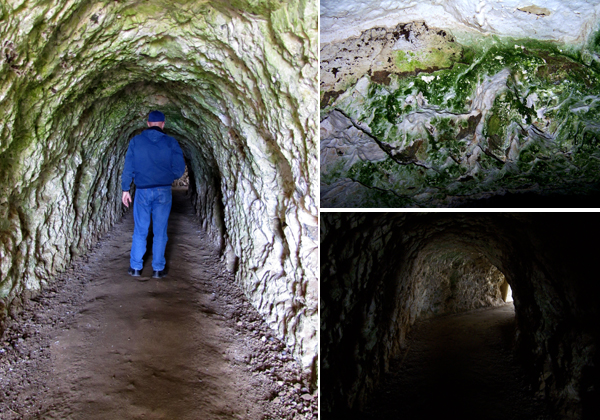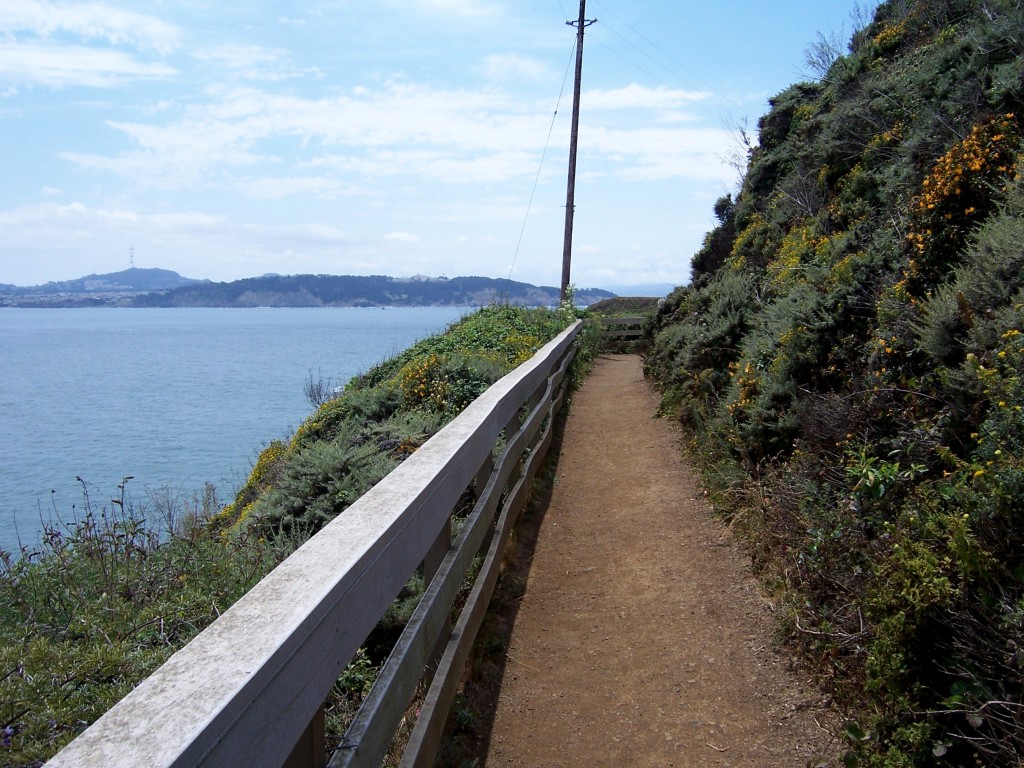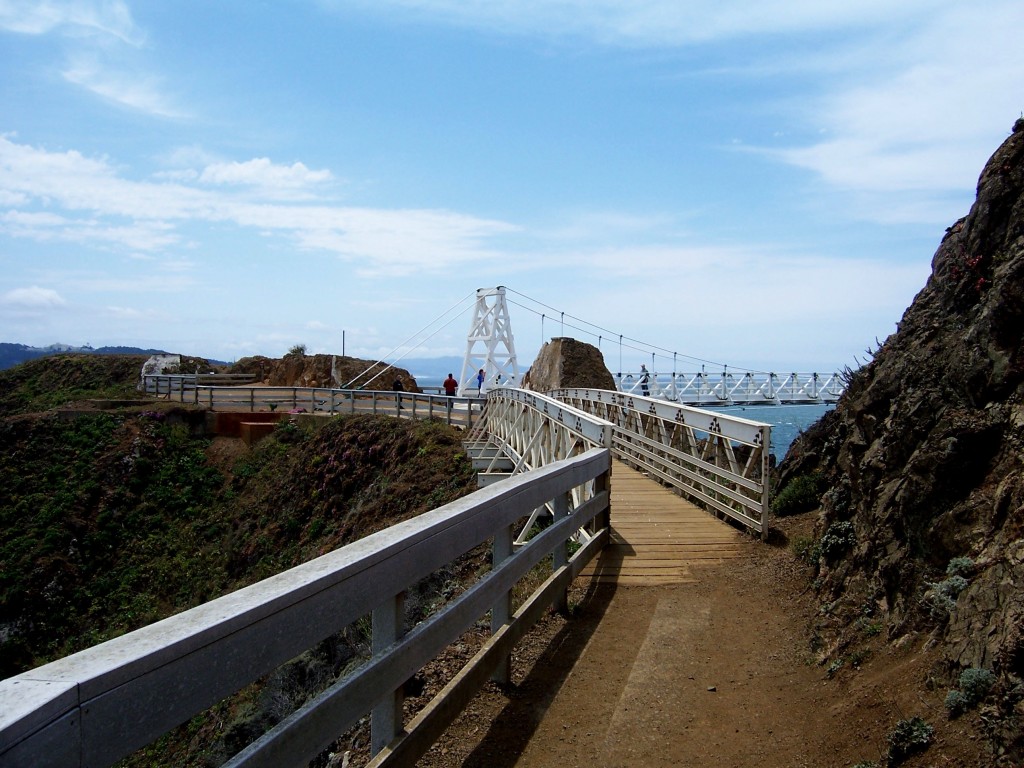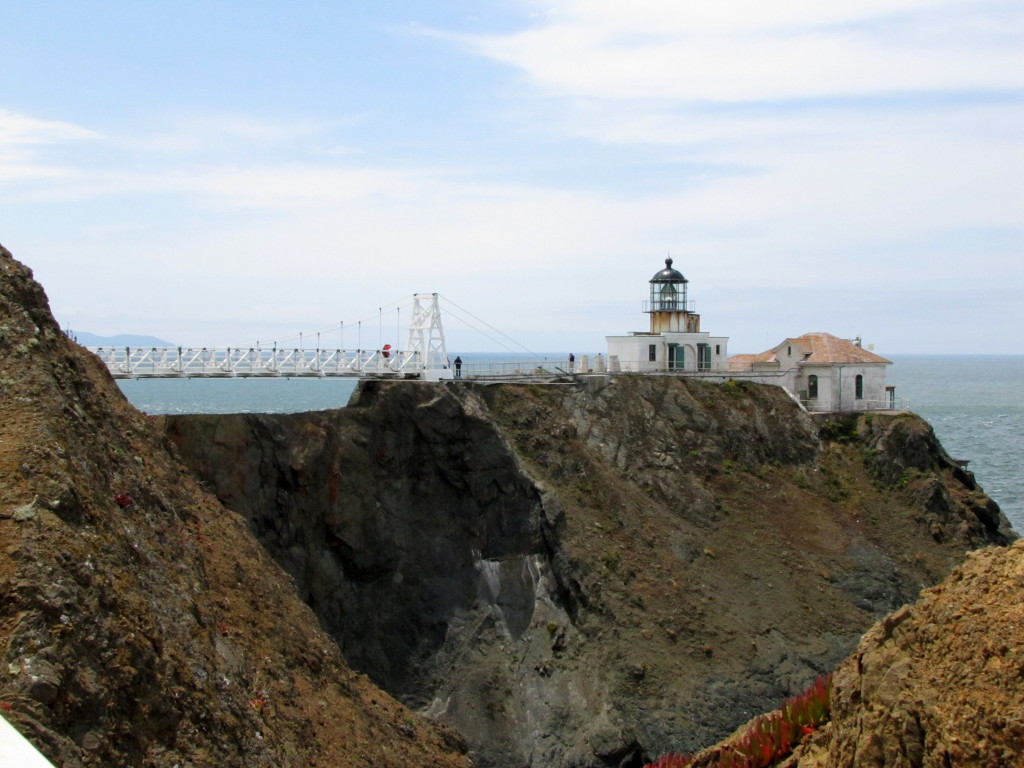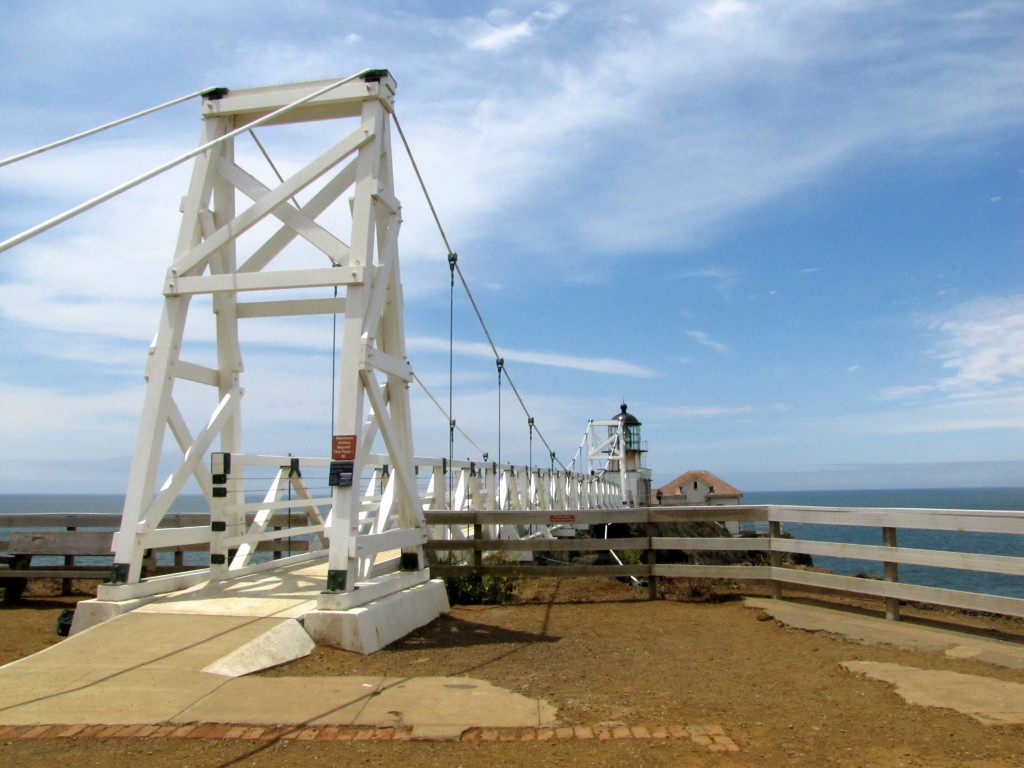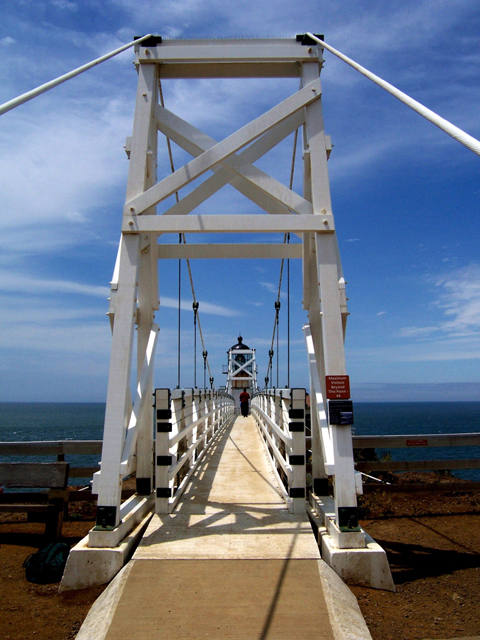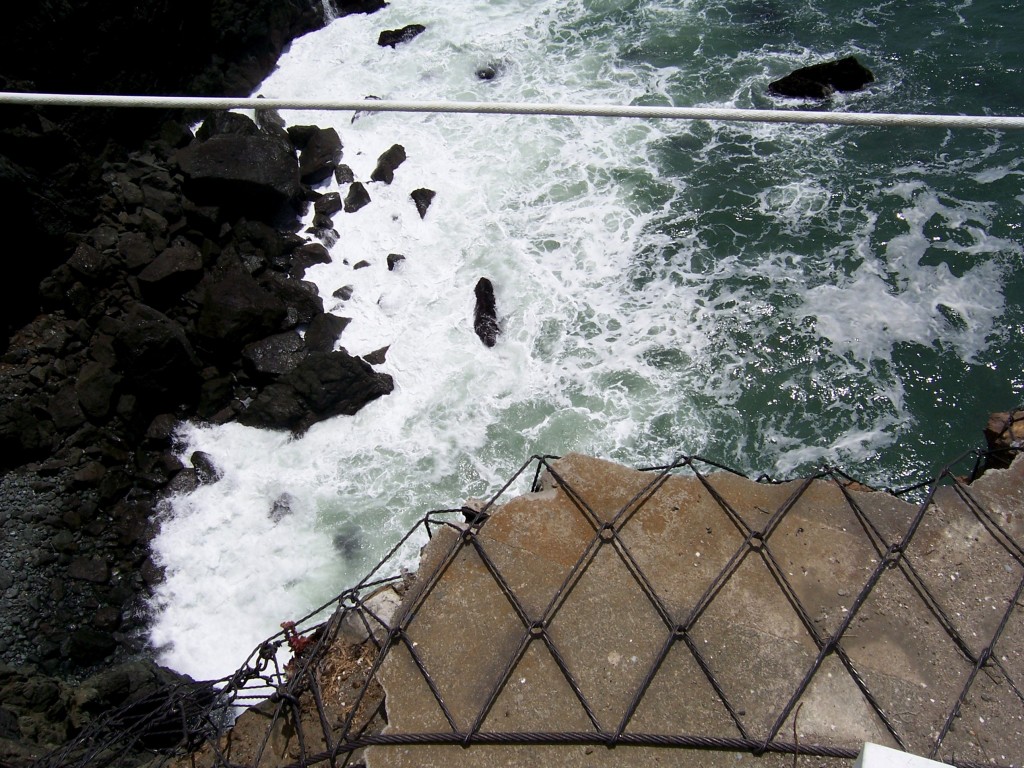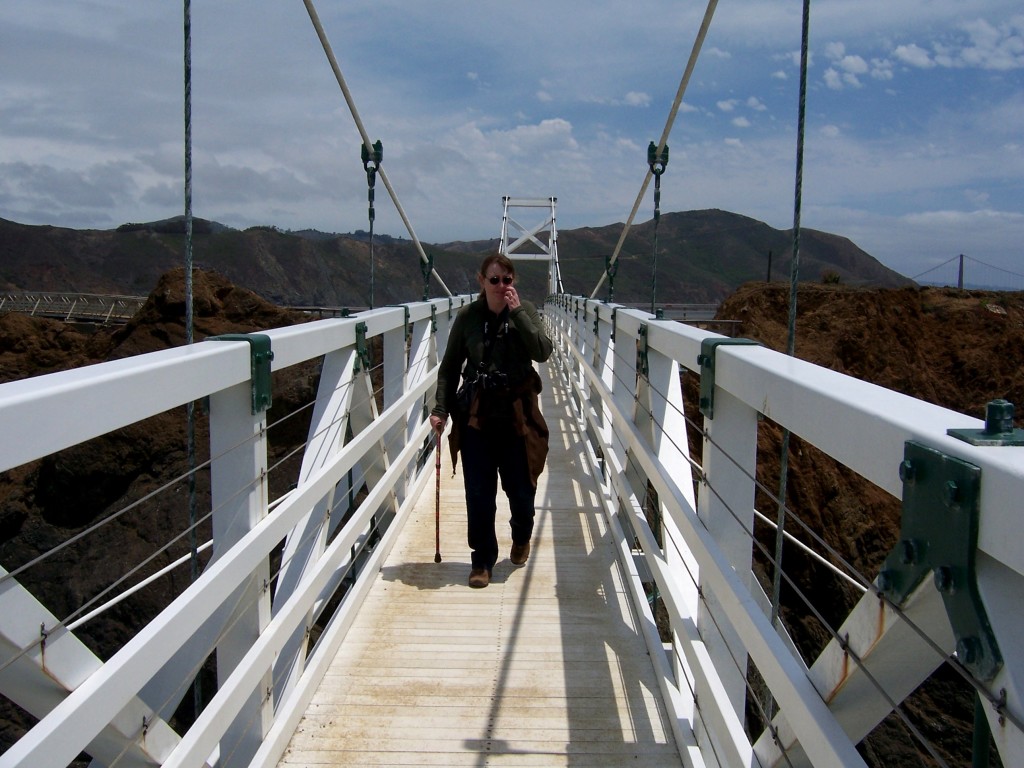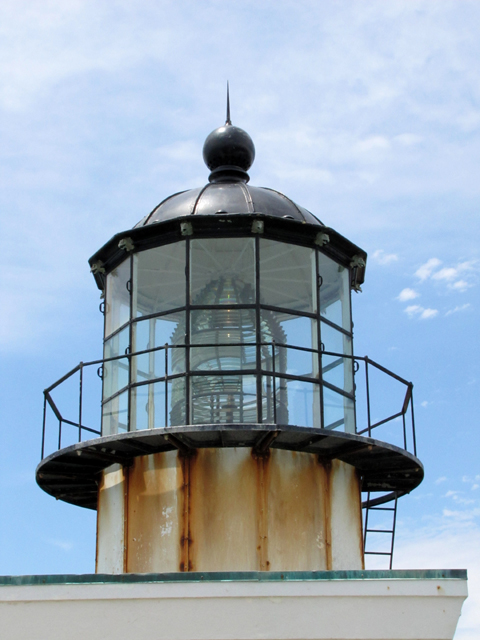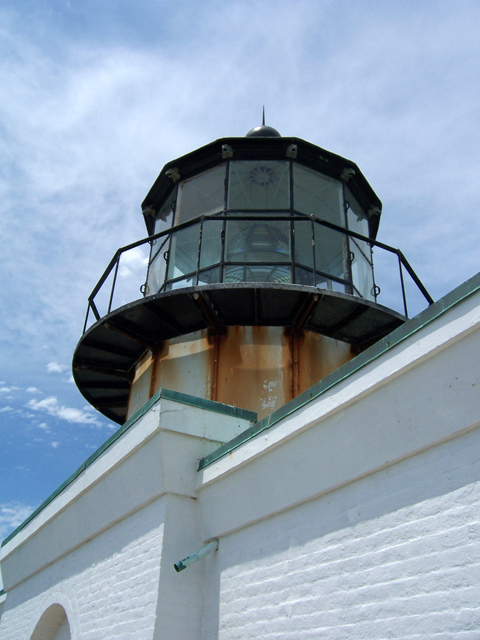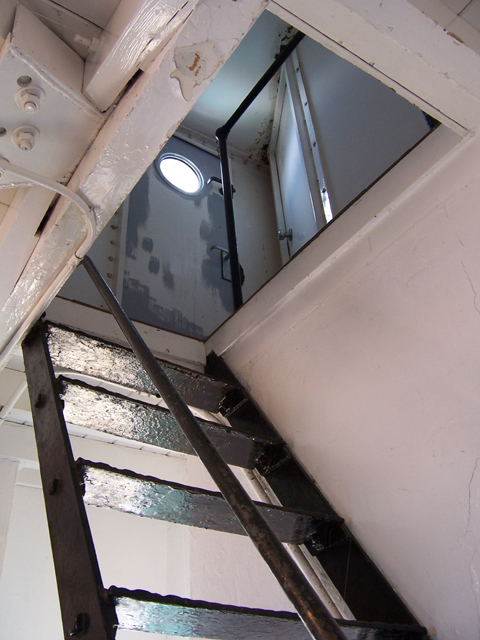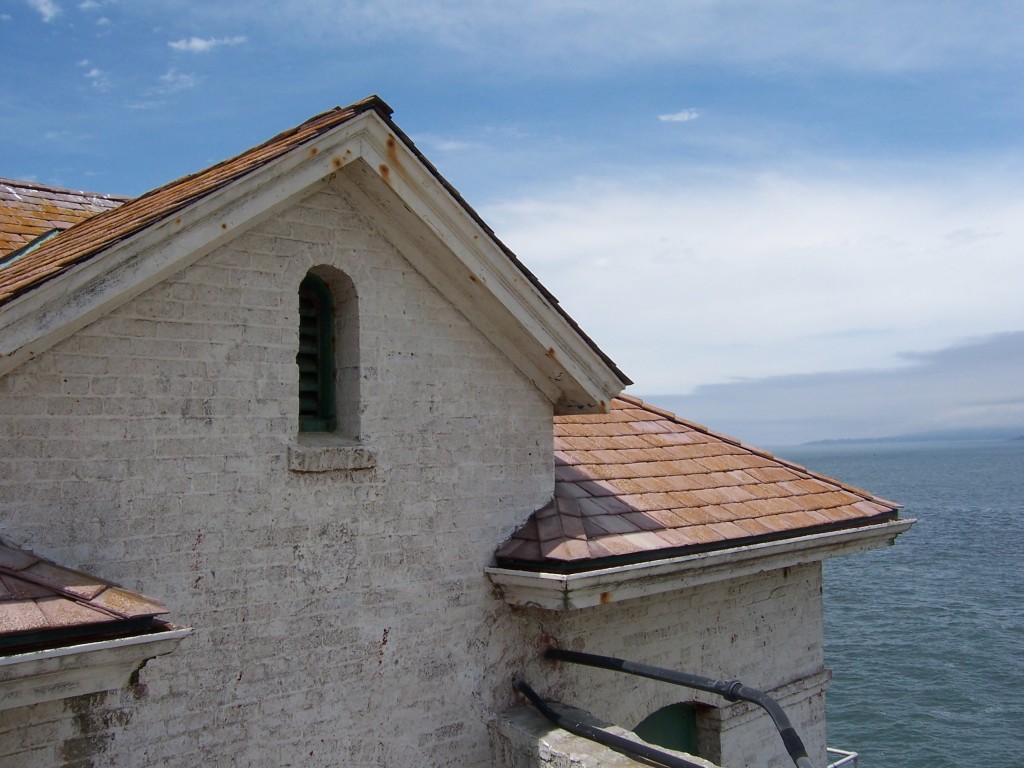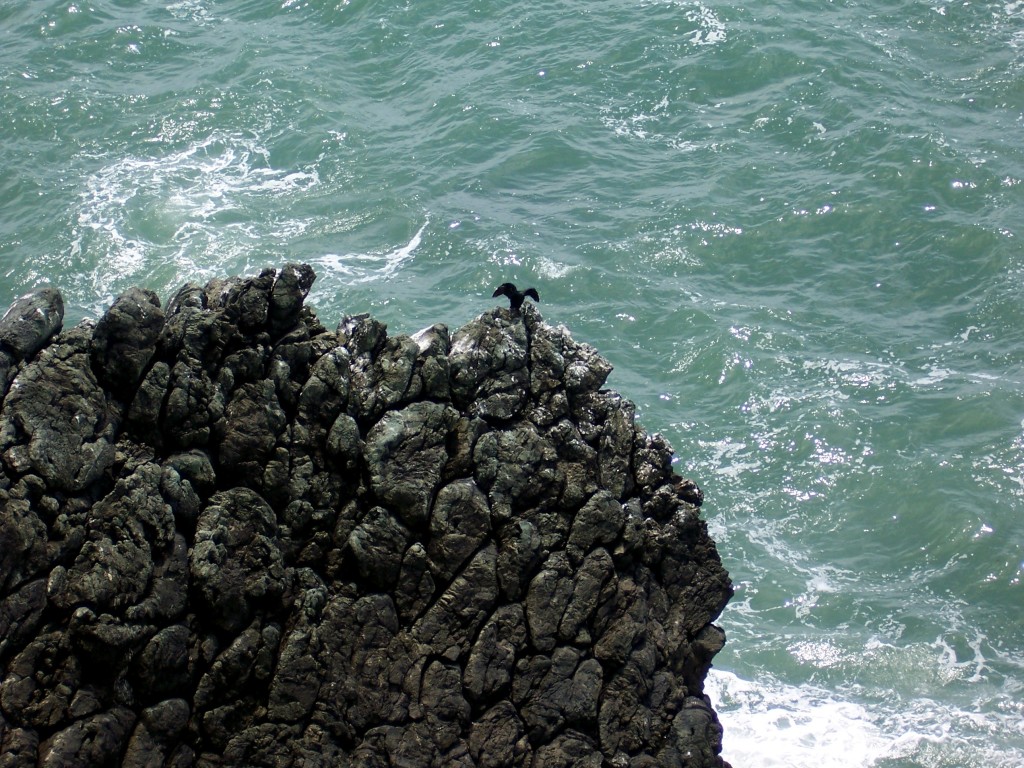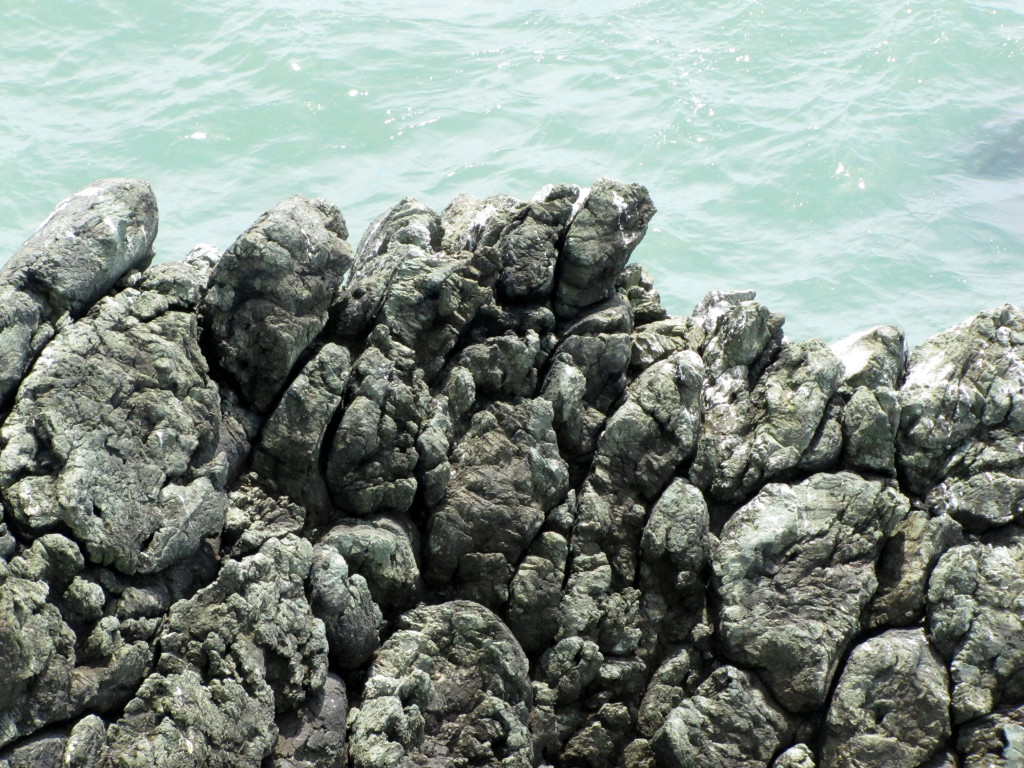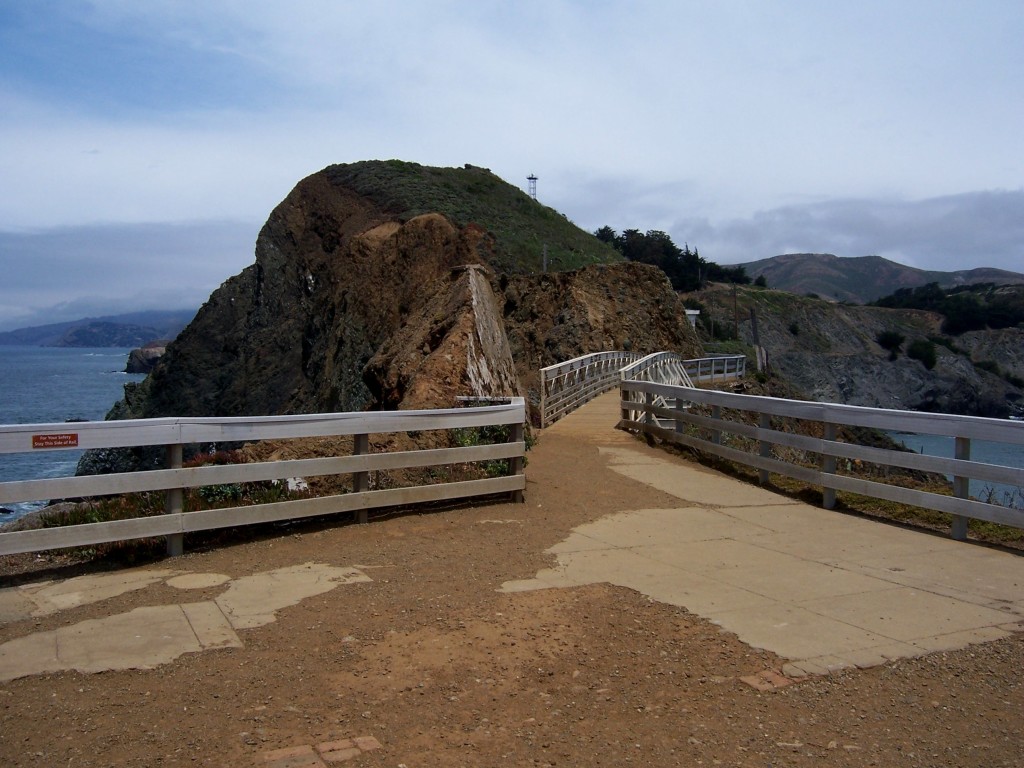 On the way back home, we made a quick stop at Hawk Hill for a view of San Francisco.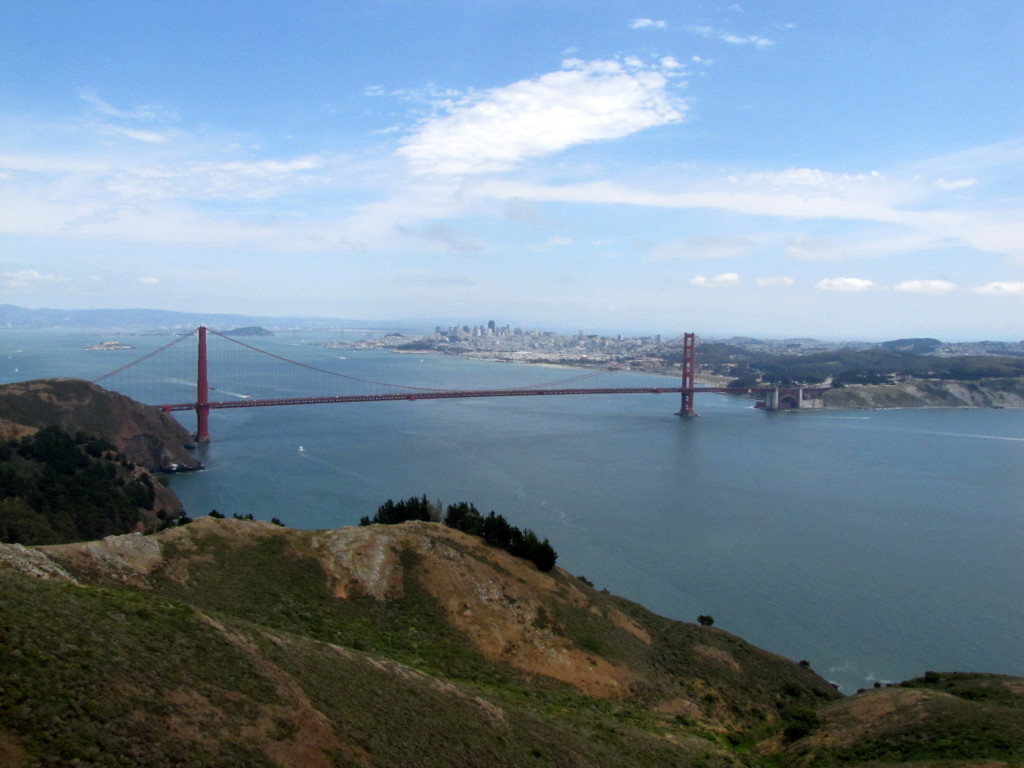 For visiting hours and directions, check the lighthouse site here.
For historical information, check out this site.
Here is a post about nearby Battery Mendell, part of which is located where the original lighthouse stood. http://jellybeansofdoom.com/2012/12/10/coastal-batteries-mendell-you-are-there/