With Rudha-an suffering a sore (parched?) throat down in the desert where the wind sandpapers eyes and nose alike, and Miss Jenny getting (slowly) over her case of the unburied runs, Titanus Grumpicus continues to eat like a hog and rests his weary bones in the kitchen window soaking up the sun.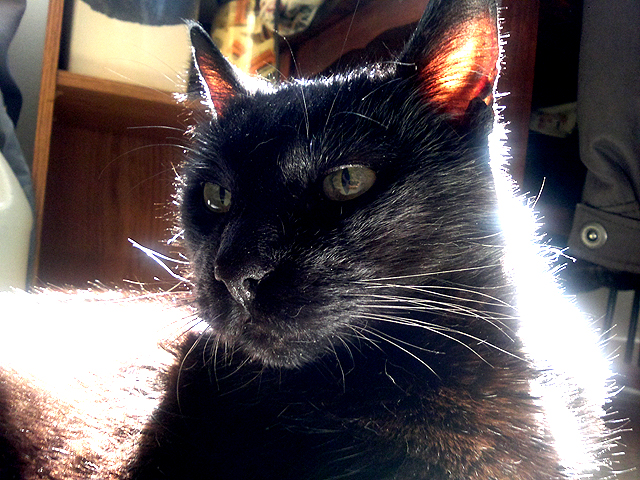 Manx kittoons being subject to arthritis, we suspect it partly explains his grumpiness…
What with their nubby tail, long legs and sometimes short spine, the poor bastards don't always know whether to run or hop around. Although Titanescu doesn't seem to be in a lot of pain, he looks uncomfortable when the petting hand wanders down his back, legs or neck. Then it's "I CRUSH YOU" time.
I know the feeling: it takes me about ten minutes to "unkink" myself after I sit for about an hour…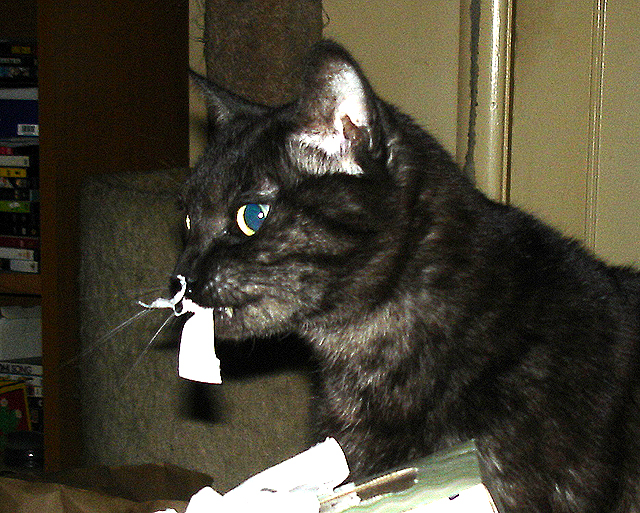 None of that fazes Tito who thinks he's got a handle on old coot. When he's not sure whether he's gone a bit too far with the auld cat, Tito looks over at us to gauge our reaction if any. Smart cat.
We're not yet sure what to make of Jenny's odd behavior of late.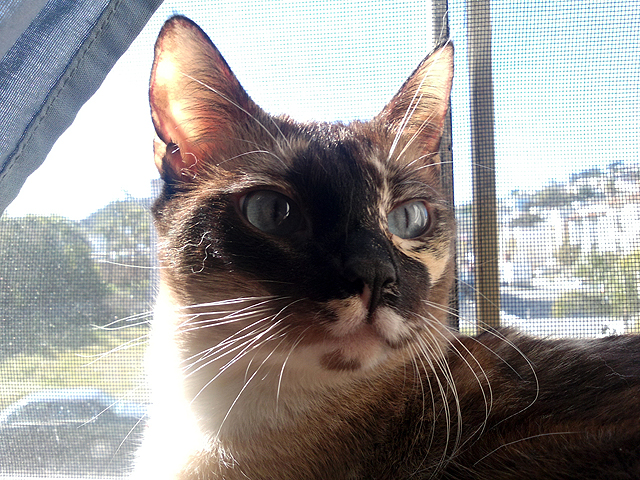 On two occasions, she has acted very scared, her pupils dilated, running at a crouch, "slinking" really, into the kitchen to hide in a cabinet. Combined with squirting melted Hershey bars which gross her out too much to bury, she bears watching. Well , not every Caturday can be about fun after all, but neither is it all drama…. Until next week!