Howdy my friends. I'm sorry about not posting last week so I'll get you caught up on the news today. Titanescu has made great strides in adapting to life in our apartment. He's still a grumpy ole fart, but he no longer growls and hisses at the other two. Instead, he has been cooing and trilling at Tito in order to entice him to play, so now he and Tito are having regular romps complete with cat drifting. Titan and Miss Jenny are now beginning to play a bit as well. He still tends to smack them with a paw when they get too close, but it's a gentle smack and more out of habit than anything. Tito and Miss Jenny don't bat an eyelash when he does it. 🙂
They aren't snuggling together yet, but they get a bit closer every day. Titan seems to be happy and being able to run is good for him. He's a lot lighter on his feet now.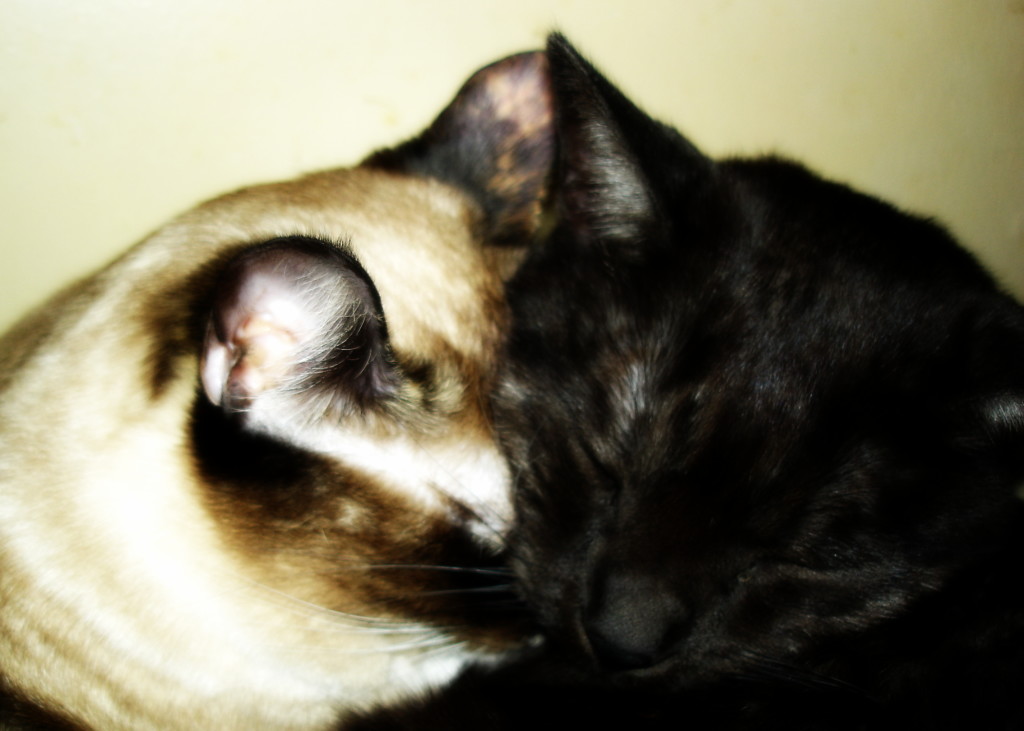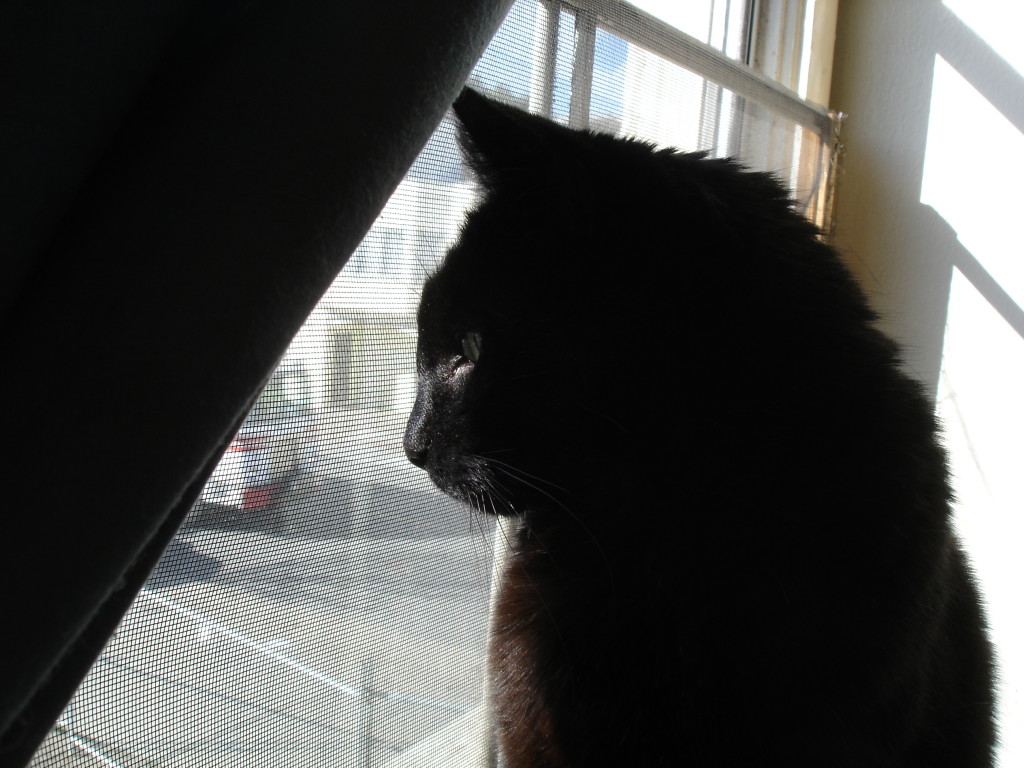 Of course, this post wouldn't be complete without some drifting cats.