Ok, ok, maybe your Monday isn't marvelous. You gotta give me brownie points for trying though.
Lately we've been exploring beaches. Our previous trip took us to Ocean Beach. This time we went to Baker Beach which is SSW of the Golden Gate Bridge. It was cold, but that didn't stop us from walking in the surf. It was a glorious morning with porpoise and happy dogs and beach art.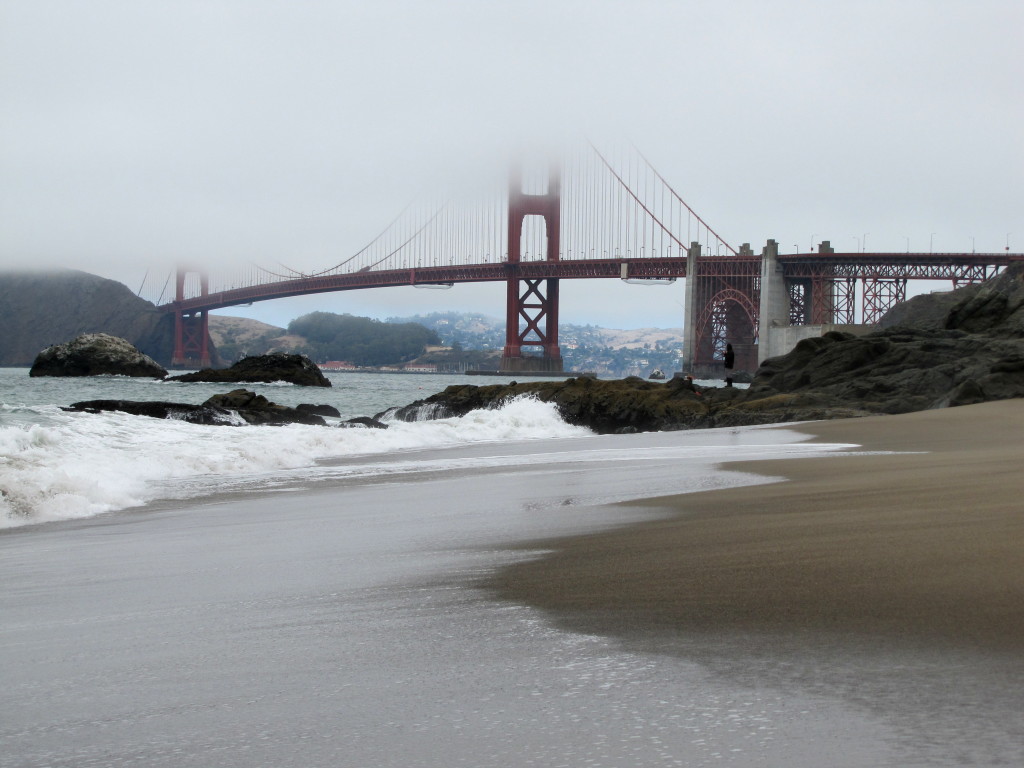 Baker Beach is part of the Presidio and home to Battery Chamberlin with a disappearing gun (1920) that can be seen today. In addition, the North end of the Beach is clothing optional. As you can see in the photo above, there were no naturists enjoying the beach as it was a bit cold. Should you choose to visit, be aware that taking photos of the beach when it's occupied by sun bathers is not welcomed. The beach closest to the parking lot is fine for families or anyone squeamish about nudity.
When we arrived, only a few dogs and their walkers were out. We came across these four legged critters right away. For reference, the water temperature was only 58 degrees (a bit over 14 C.)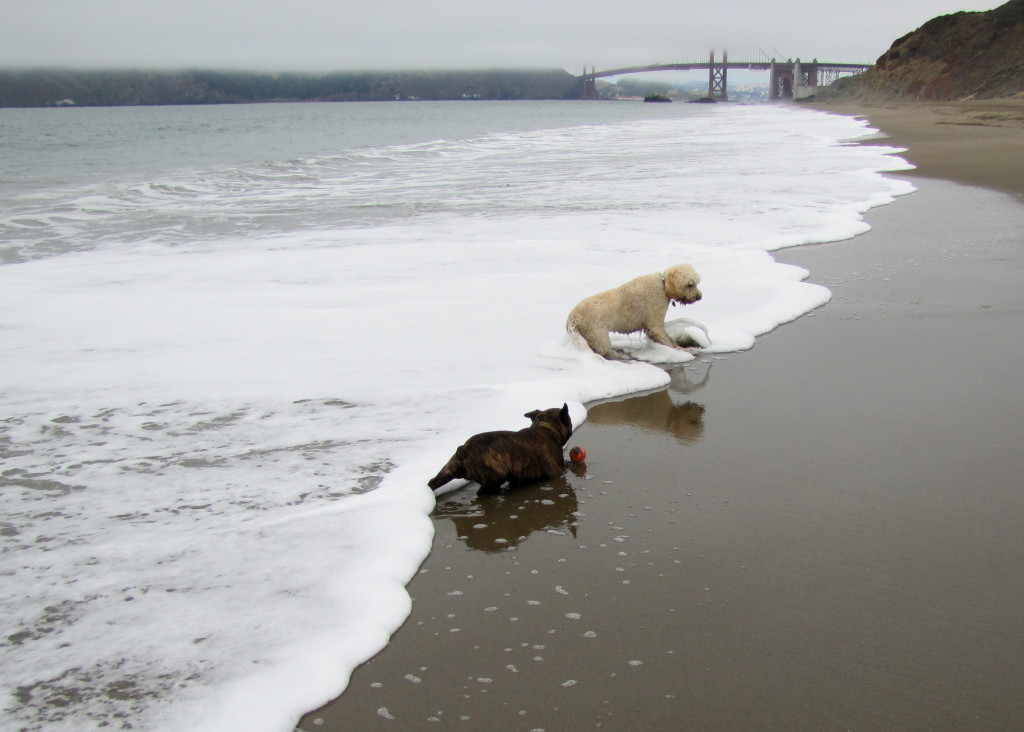 When I called them happy dogs, I wasn't kidding. They were ecstatic. I think they would have been happy to spend the day there.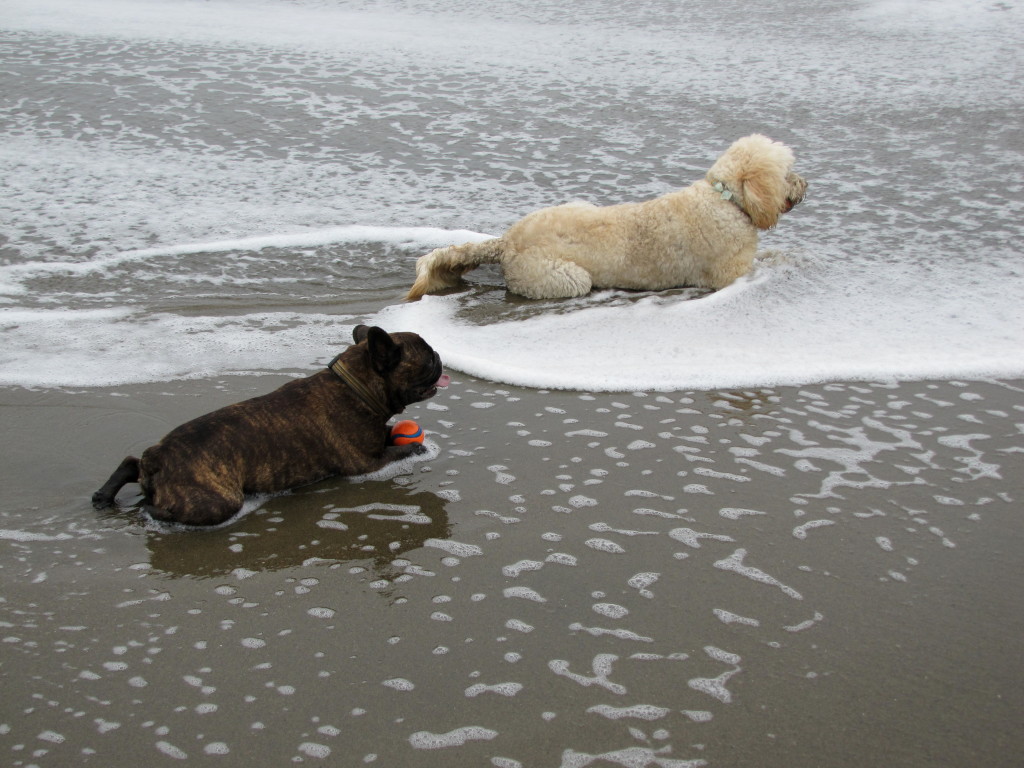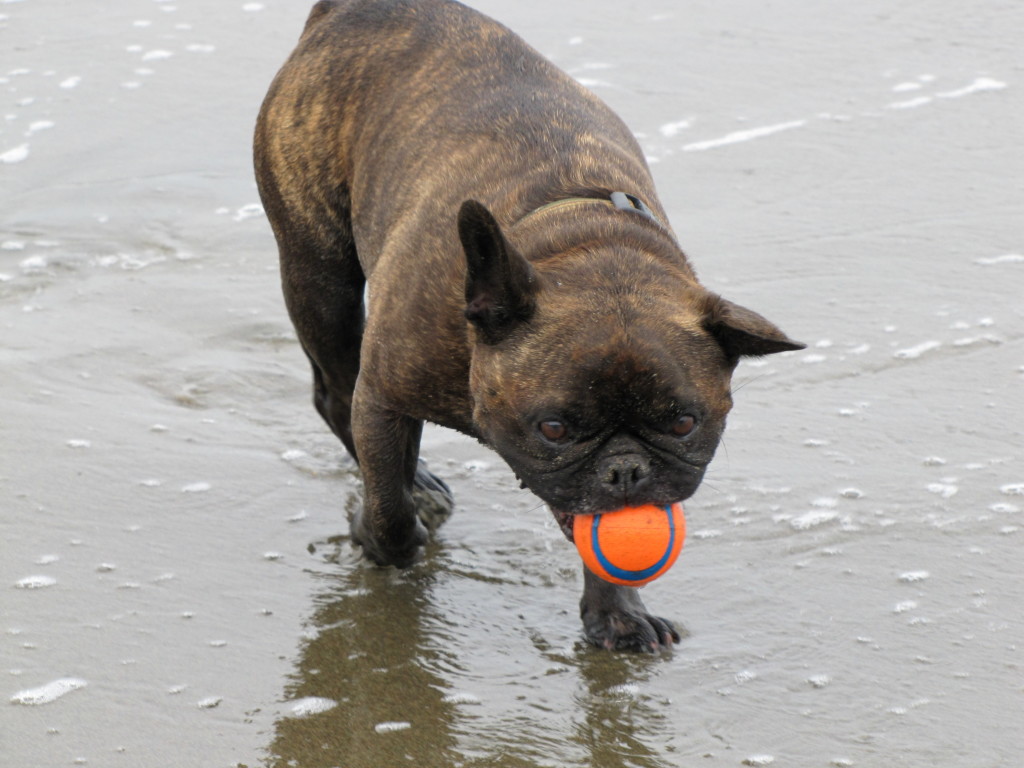 Shortly after the dogs took off, Lastech hollered "FINS". There were fins, and more fins, and more fins. The porpoise were out in numbers. The Harbor porpoises disappeared from San Francisco Bay more than 6 decades ago. They returned 3 or 4 years ago. You can find a good article about them here.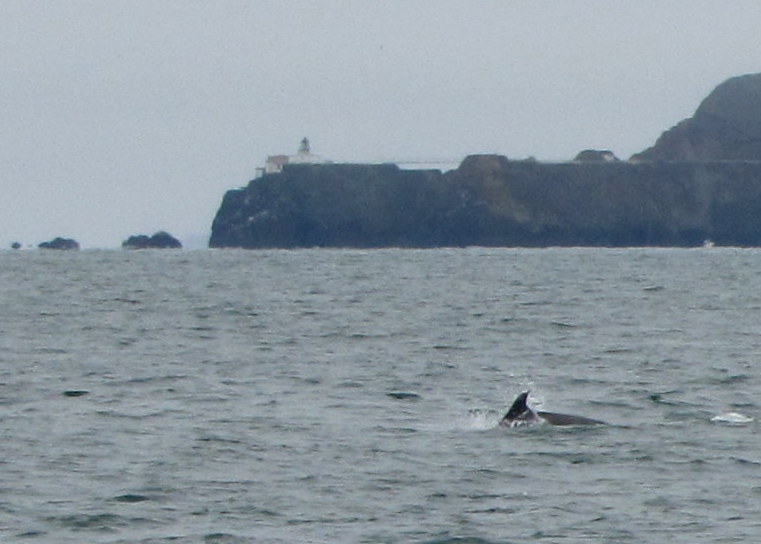 We wandered farther down the beach and came across a couple of bits of beach art.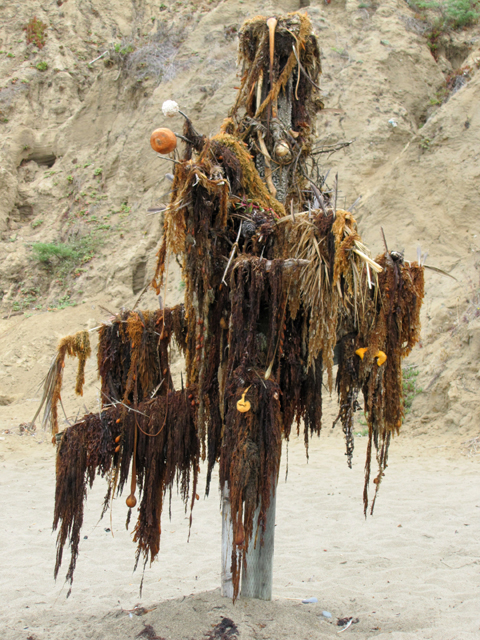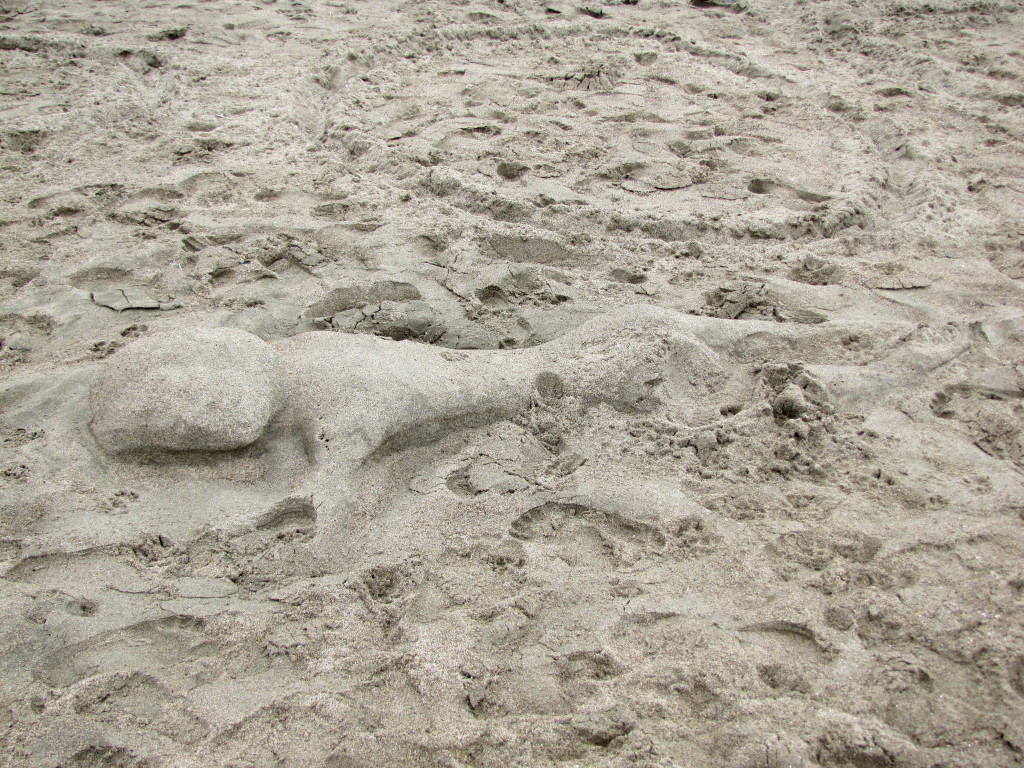 Eventually it was time to go home again and we headed back down the beach. No sooner did we turn around when we saw a young harbor seal watching us from the surf. It happened too fast for a picture, but it was fun to see. On our way back down the beach to the car, we came across another group of happy dogs out to play.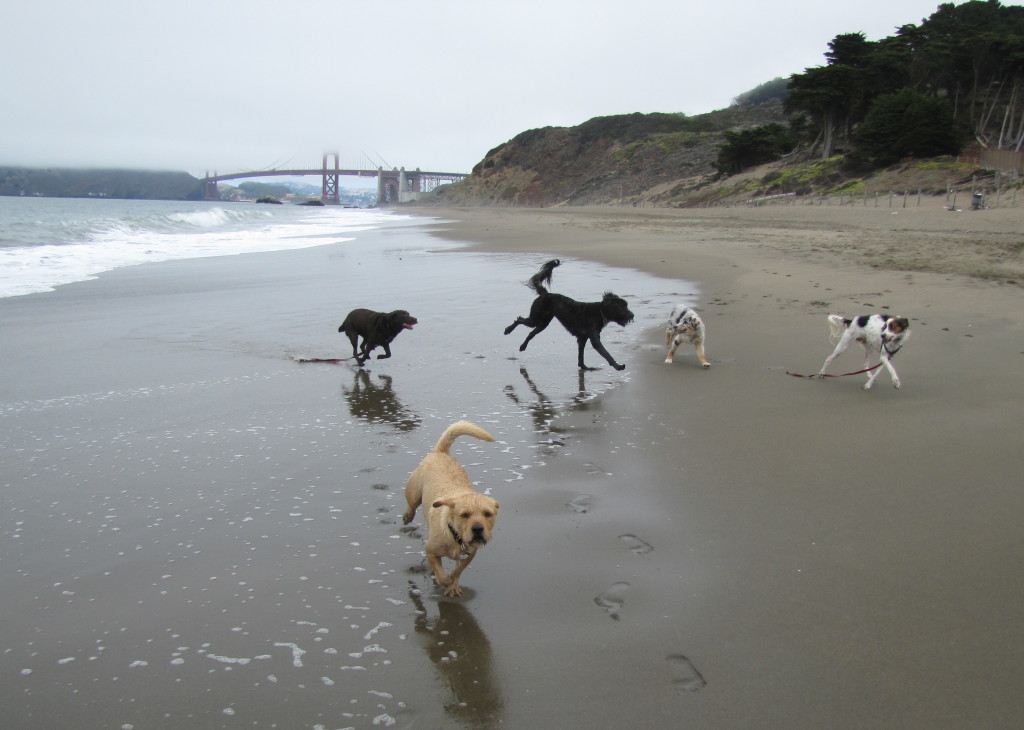 I hope you enjoyed the beach with us. More beaches coming soon.