The California State flower is the Eschscholzia californica. Known as the California Poppy or Golden Poppy, it is springing up everywhere. Here in San Francisco, it grows in the cracks of sidewalks and roads and can be found in all the parks. It varies in color from white to dark orange.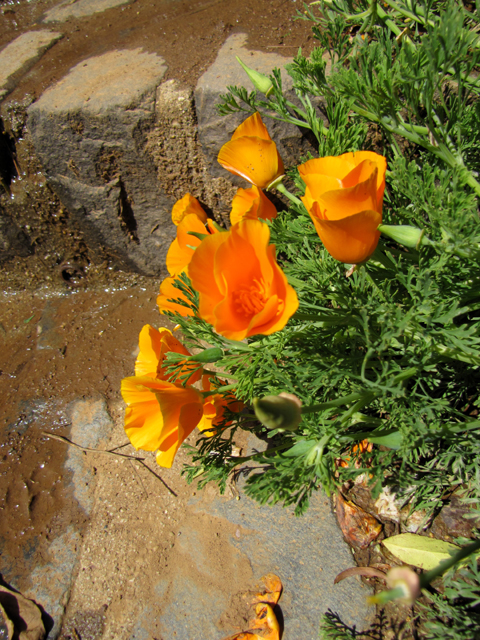 We were out on Sunday as the day after a storm is always beautiful. We decided to visit Bernal Hill which is very close to home. We have finally had enough rain that the hill is a stunning shade of green.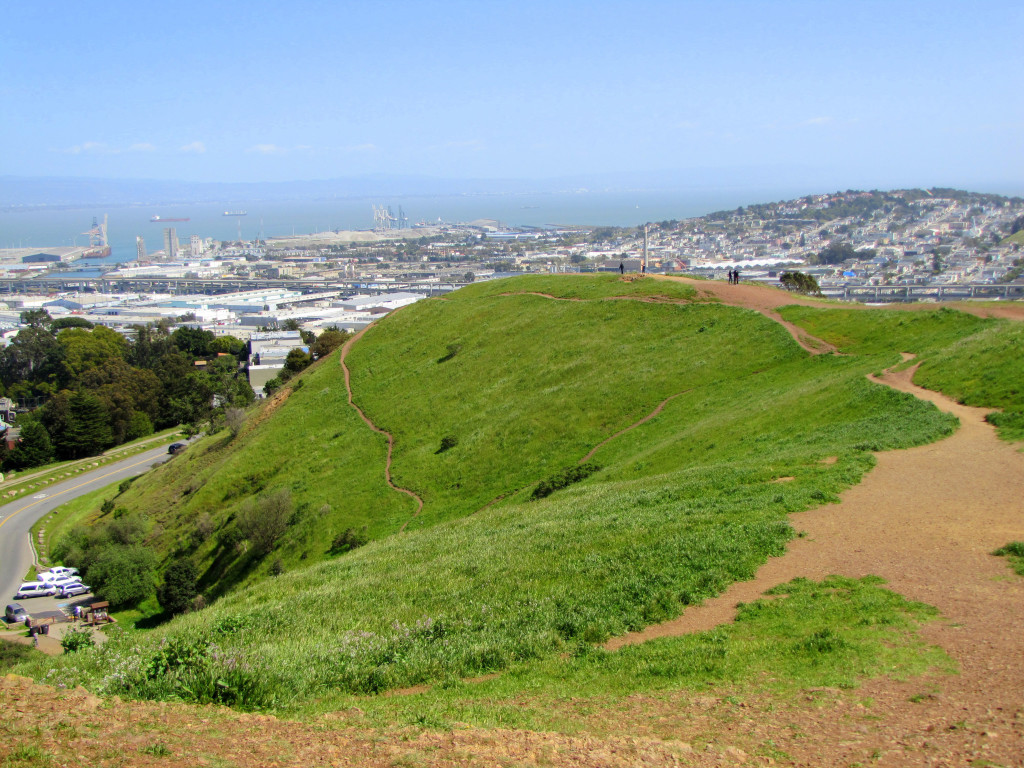 In addition to being popular with joggers and dog walkers, the birds, bees and butterflies find it to their liking. The hill is made up mostly of chert. It shows patterns from earthquake movement over time.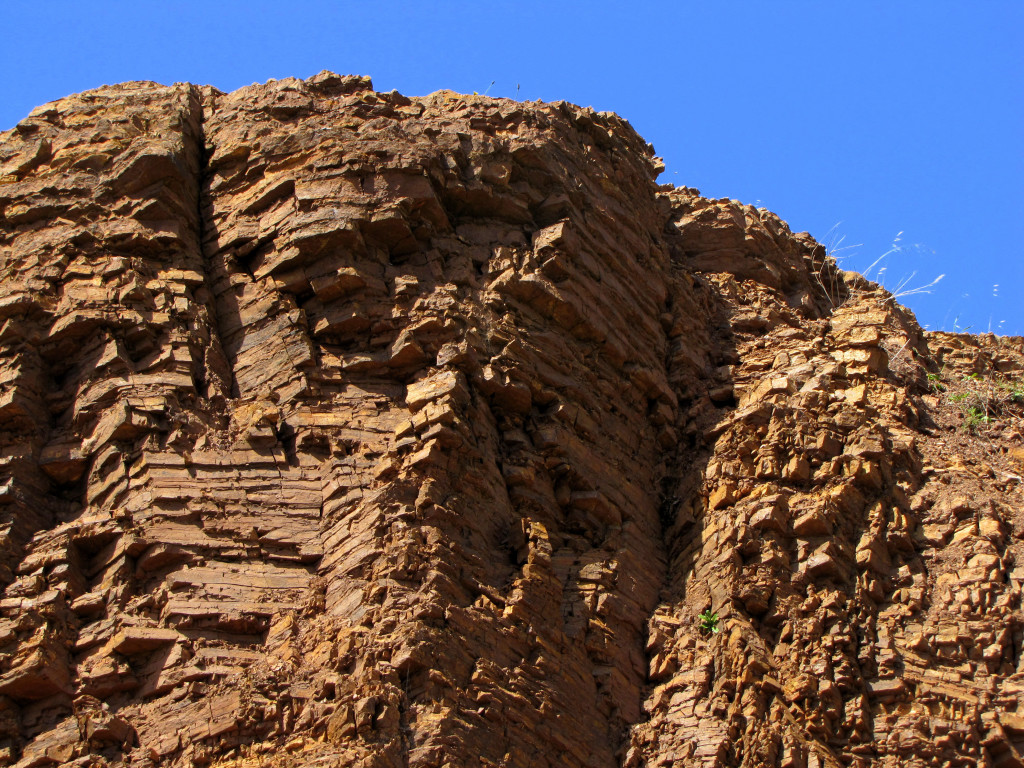 Growing out of the rocky slopes are poppies and other wildflowers.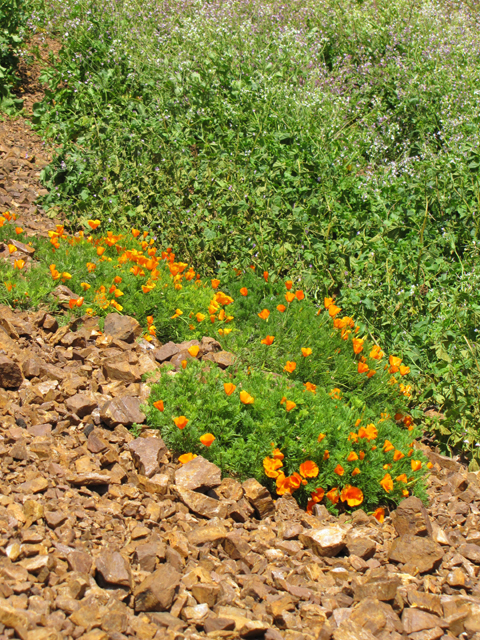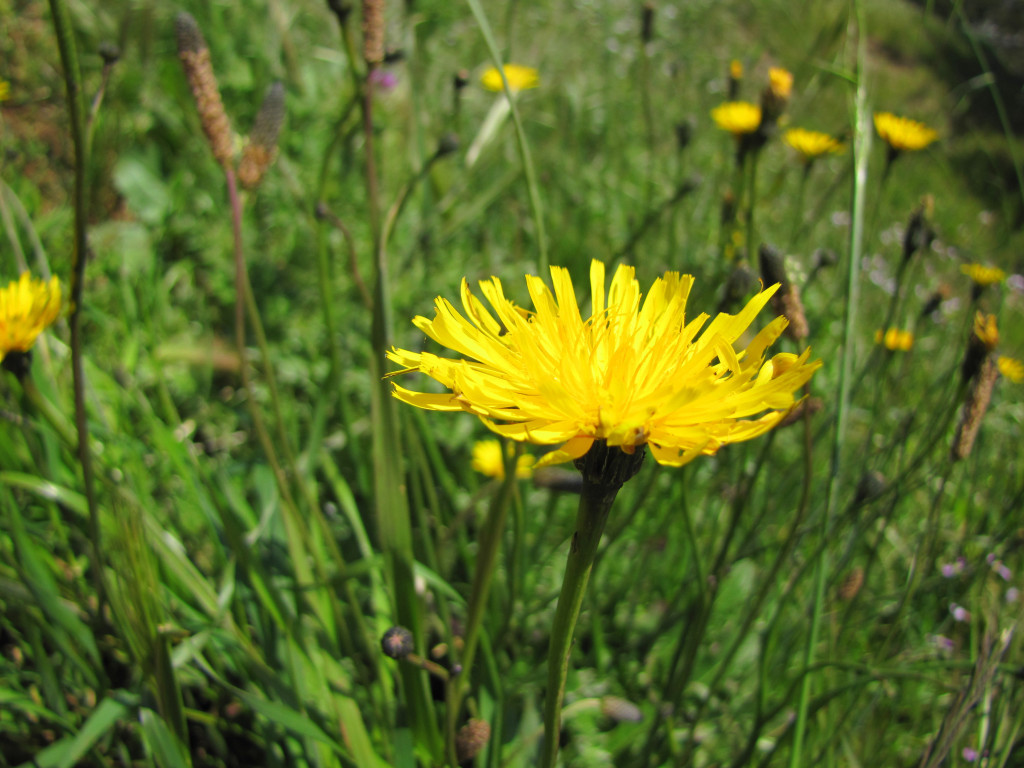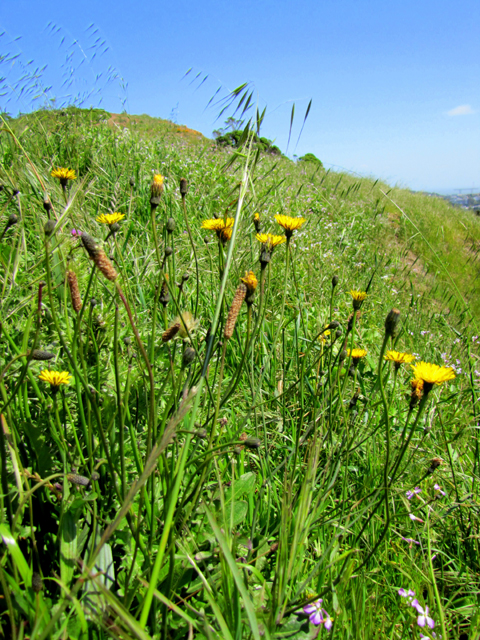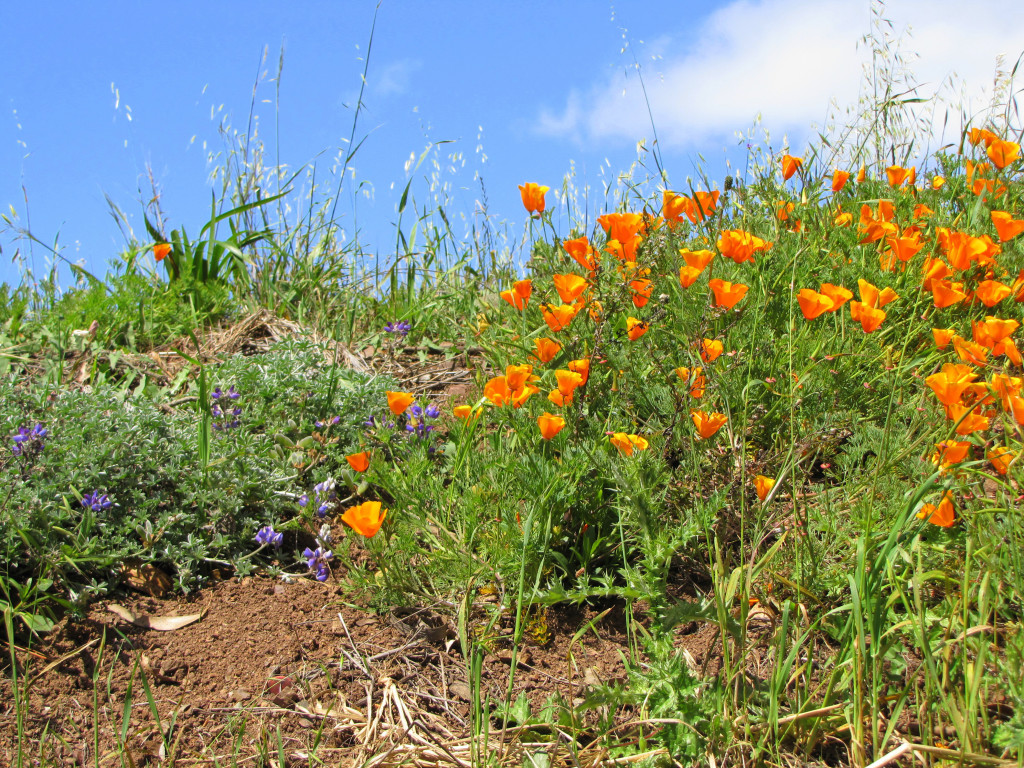 Even with the patches of yellow and purple, it can't compete with the profusion of poppies.