The beat of hammers, that is. Progress is being made, even today. They don't work on Sundays, thank goodness. The fleas are still an issue, but getting much better. Thanks to the humidity, I have to reapply the Diotomaceous earth (food grade) on a regular basis, but I made sure I got enough to do that.
I had a post prepared for midweek, but I had to go off and deal with jury duty and issues with the apartment. I'll try to post it tomorrow.
Here are the furbabies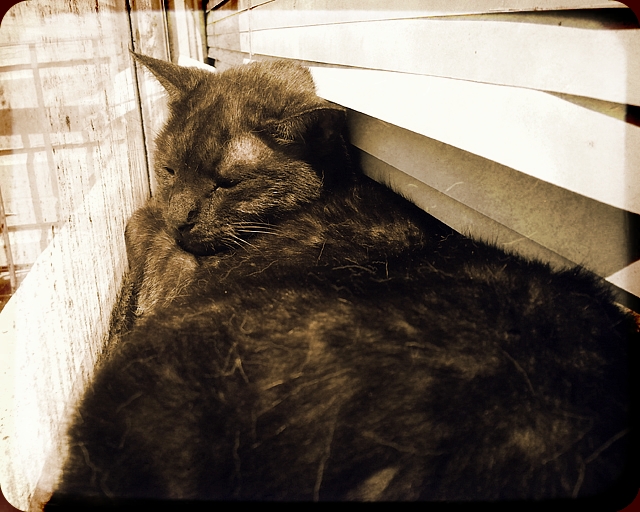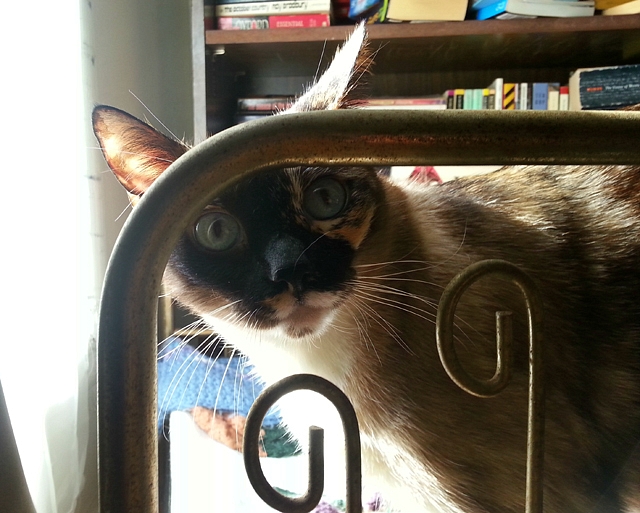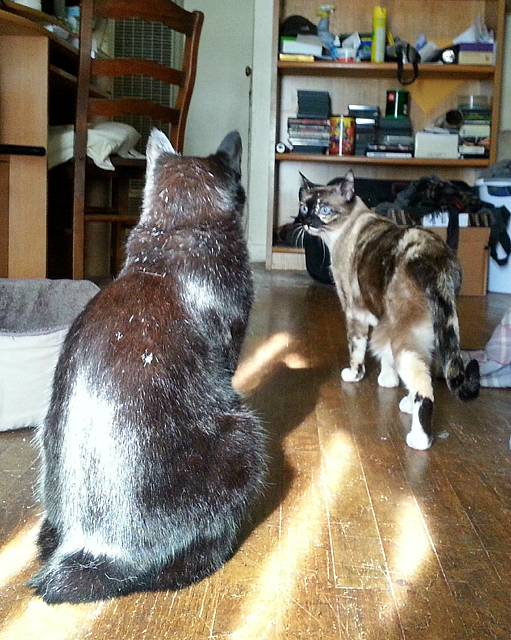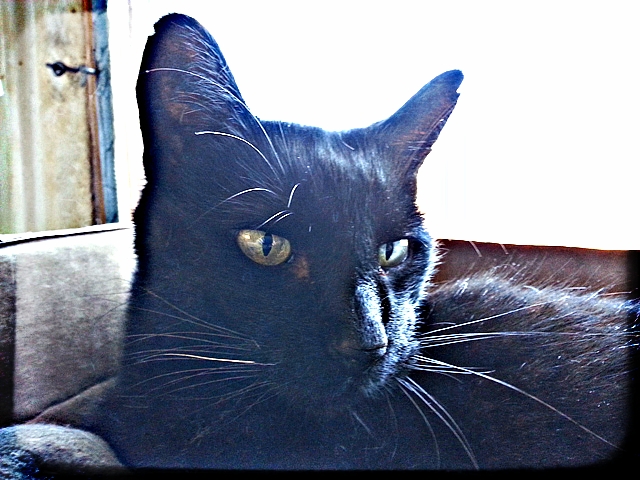 As for the construction….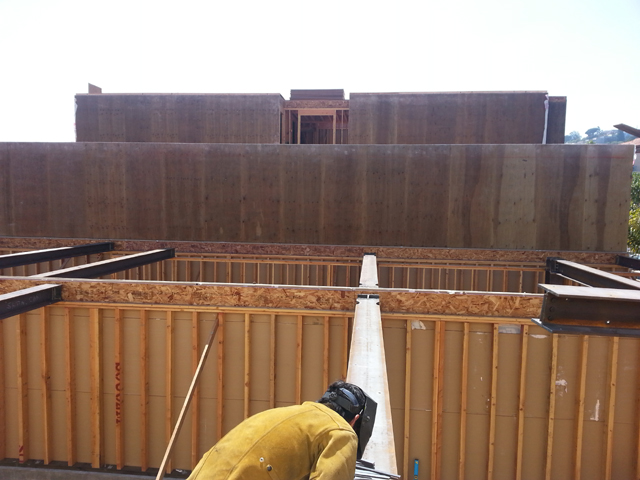 Now for something unique. There was a traffic jam on the Golden Gate Bridge right in the middle of the evening rush hour.
The deer (black-tailed) made it across safely and vanished into the headlands that are visible in the vid. 🙂