Yes, we have fleas. Lord knows where they came from. I'm guessing that the drought and the construction next door stirred them up. In our twelve years in this apartment on the second floor, we have never had fleas or any other bugs. Ok, we had the occasional ant swarm, but those were easily dealt with. Poor kitties. As if the construction wasn't bad enough… We'll take care of it.
I managed to get a few pics. Between the fleas and the construction, it has been difficult.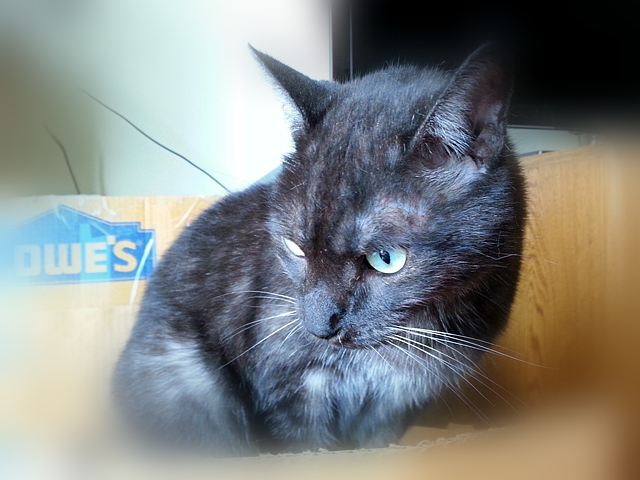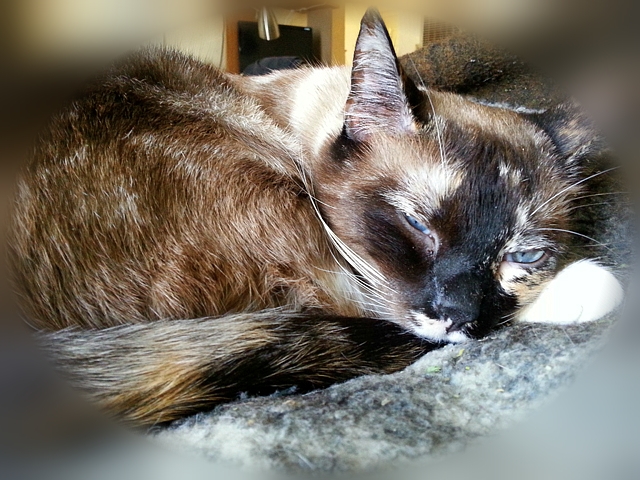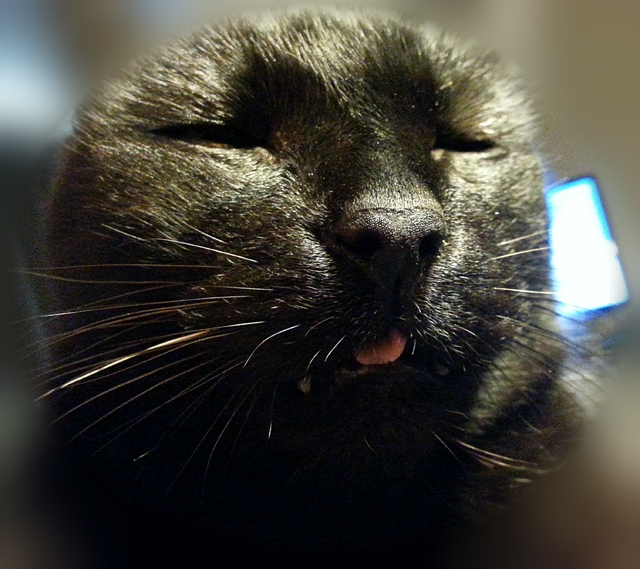 Here's the construction update. We had cement trucks parked and running right outside our window for a little more than 5 hrs. The kitties were NOT amused.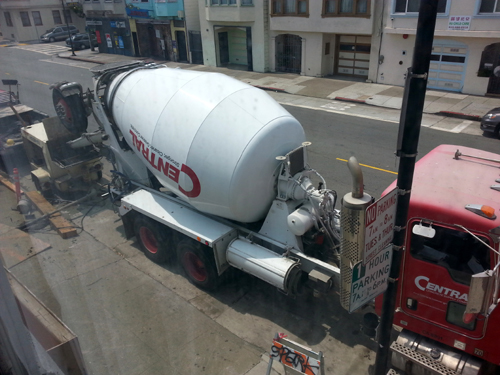 We still have a kitchen window and this is the view. The bottom right corner is my window sill. The wall you see close by isn't the outside wall of the next building. It's a hallway. The outside wall of the next building is also in the bottom right corner and barely visible. There's no space between the buildings. My window will go away at some point. I thought it would be gone already.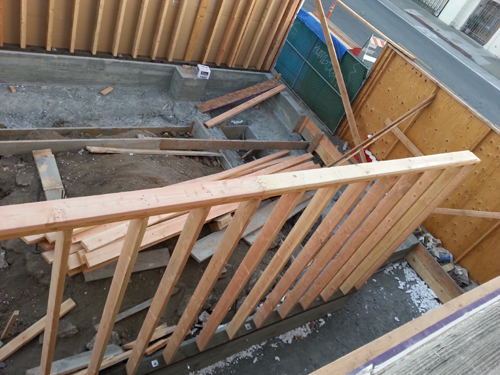 After all that, a bit of humor is in order. Here's a funny vid of a horse and a cameraman.
Now I'm off to wreak havoc on some fleas.