What a difference a few storms made at the Markham arboretum, now wearing its vibrant Spring blues, greens and reds from blade of grass to treetop. The Galindo Creek meandering through the gardens remains a few feet at its deepest, hummingbirds have begun their courtships, but the countdown to summer has already begun.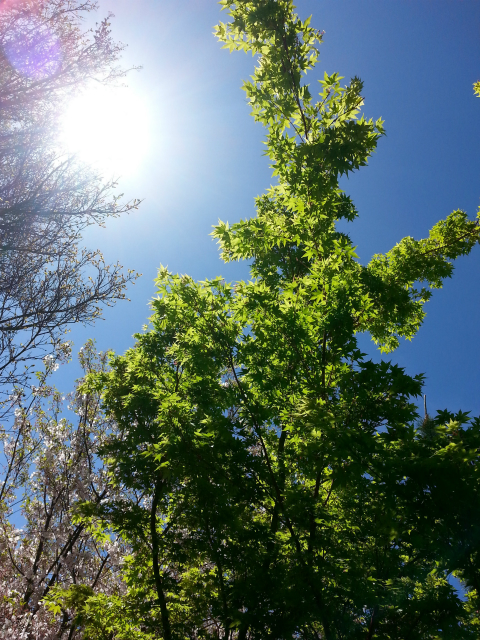 The following photos were all taken yesterday during the course of a single walk through, taking advantage of the blooms we waited months to see. There were over twenty of them, so we decided to arrange them in a slide show for convenience. Below, that, you'll find a short video of Anna's hummingbirds courting.

The female hummingbird perched at the very top of a tree, is being buzzed by a male. The chirping sound you hear as he passes by is made by fanning out his tail feathers.