Howdy folks. We managed to get some pics of the kitties but it's getting harder. Caturday may possibly become a bit more sporadic as a result of the construction going on next door. When I say next door, I don't mean 25 or 50 feet away. I mean inches away from our building. This is what it's like here.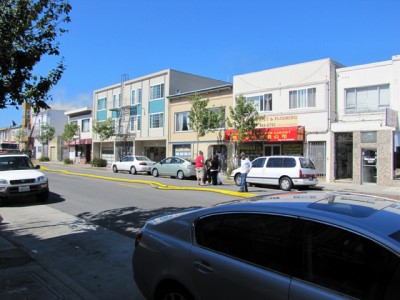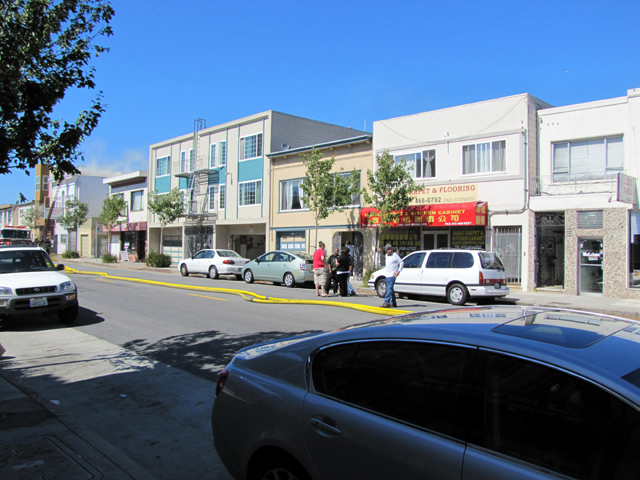 The above pic is from a previous post about some builders who tried to burn down the block due to some sad stupidity. I still suffer from paranoia as a result and the current construction makes me nervous. This is the view out my kitchen window. The window is on the side of our building and it will be going away soon.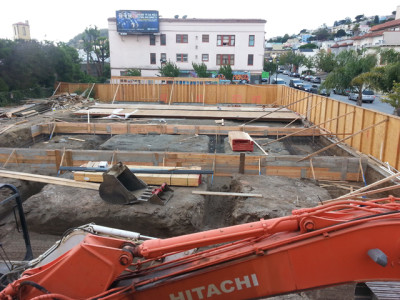 I really shouldn't complain. I'm coping. The poor kitties are NOT having a good time. Miss Jenny goes into hiding during the day and won't come out until the loud noises stop. Tito alternates between hiding in my closet and hiding in the blanket tent under my knees. Titanescu doesn't hide, but he doesn't like it either. The Feliway is really helping the recovery time in the evenings and the pointy eared people also get a good dose of nip as a reward.
And now, here they are: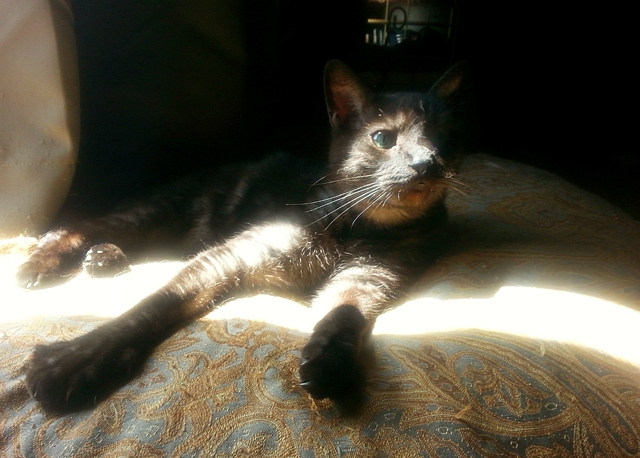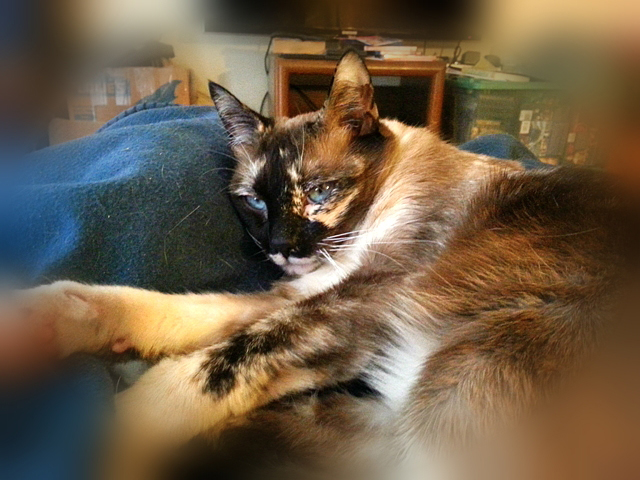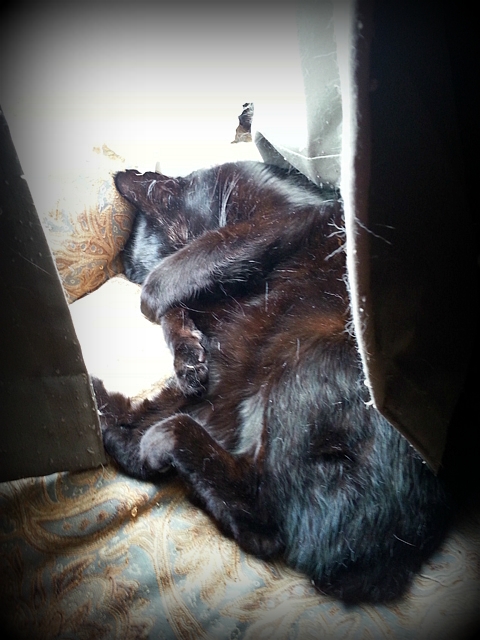 And now, for a very funny vid. It's Elvis doing Blue Suede Shoes…with no music. 🙂
And yes, here's the full vid with music. I'll never look at it the same way again.