Rudha-an here. Before we get to the more lighthearted fare involving Miss Jenny and her housekeeping skills, I have something to say. This last week has been an eye opener and not in a good way. Oh, I knew things were bad, but I had hoped for better. It appears that America's effing Nazis have been given a voice. We need to drown them out by shouting louder than they can. I don't endorse violence, except in self defense. We cannot ignore them either.
Many people advocate just ignoring them and they'll go away. They won't go away. Bullies never go away until they're forced into it. Stand up and shout. Shout for your neighbors and your friends. Do not be silent. I leave you with these two quotes.
Throughout history it has been the inaction of those who could have acted; the indifference of those who should have known better; the silence of the voice of justice when it mattered most; that has made it possible for evil to triumph. ~Haile Salassie~
In the End, we will remember not the words of our enemies, but the silence of our friends. ~Martin Luther King~
I now return you to Lastech and his story about Miss Jenny's housekeeping.
Miss Jenny's housekeeping skills may lean more towards Mrs. Doubtfire than Mary Poppins, but she deserves an A for charming mayhem. After I'd gotten home from work, I unwrapped and balled up the bandage off my foot and left it on my side of the bed before passing out.
Some hours later, still in the dark, I woke up to scratching and thumping. I reached out blindly and touched soft fur and a rather solid body, which triggered some heavy purring. Miss Jenny. Whaaa…? She was batting at something until she picked it up and dropped it on the bed, waiting. Since I'm so well trained by Tito, I half-consciously picked it up and tossed it across the bedroom. She leapt after it and brought it back a few times until I returned to sleep in short order.
Some time later, scratch-scratch-scratch… "Baby no, what are you doing?" Purr-purr… I covered my head with a pillow and went back to sleep. I vaguely remember her stepping and farting around my head, crop dusting as I petted her… Amazing what you get used to, really.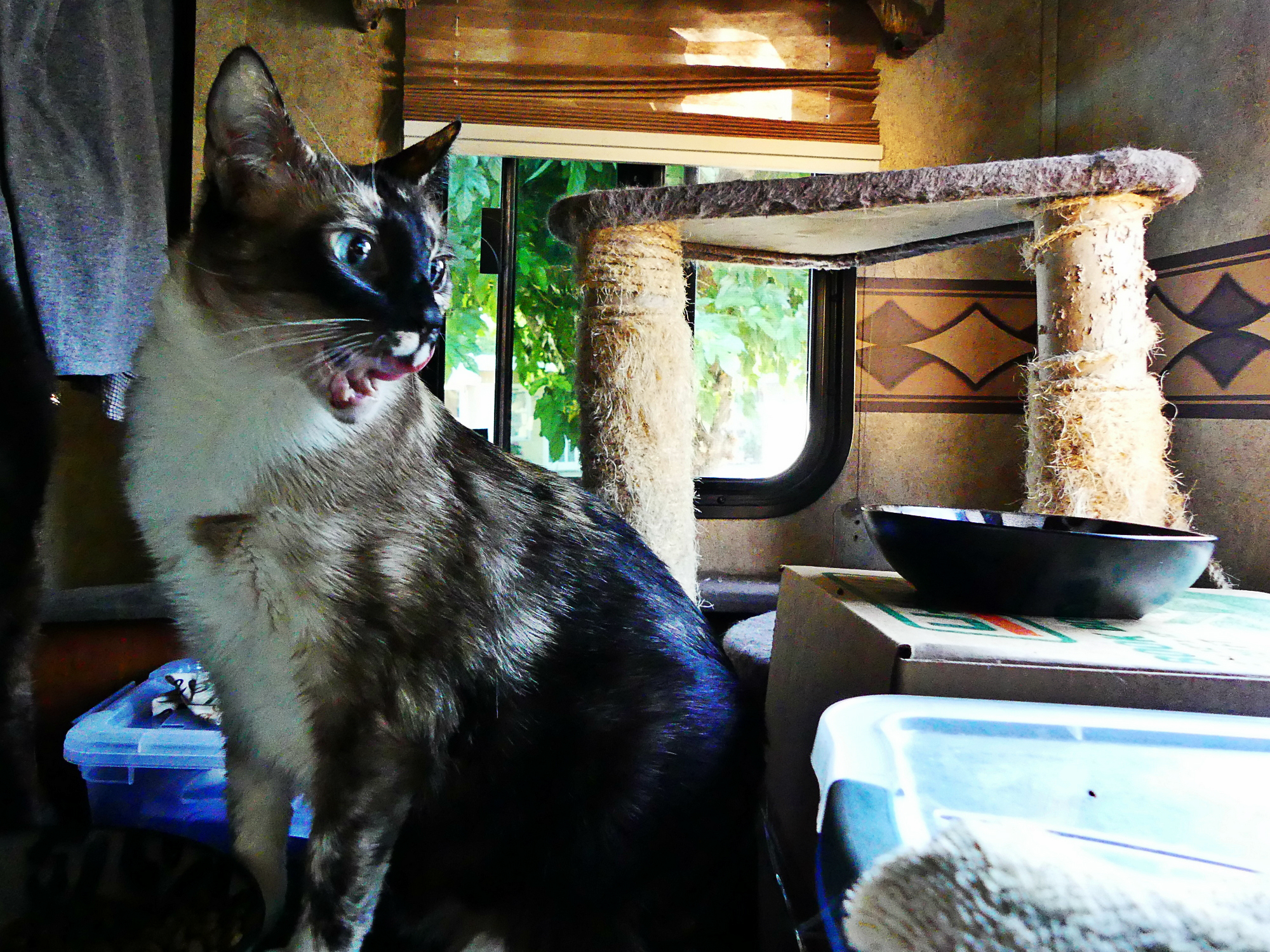 Living with the furry ones, I'm well aware of the need to watch where I step, and that includes checking my slippers before putting them on, a good idea that morning, since cat logic dictates that's where writing implements belong… I should mention that the balled up bandage vaguely resembled a potato and Jenny loves potatoes.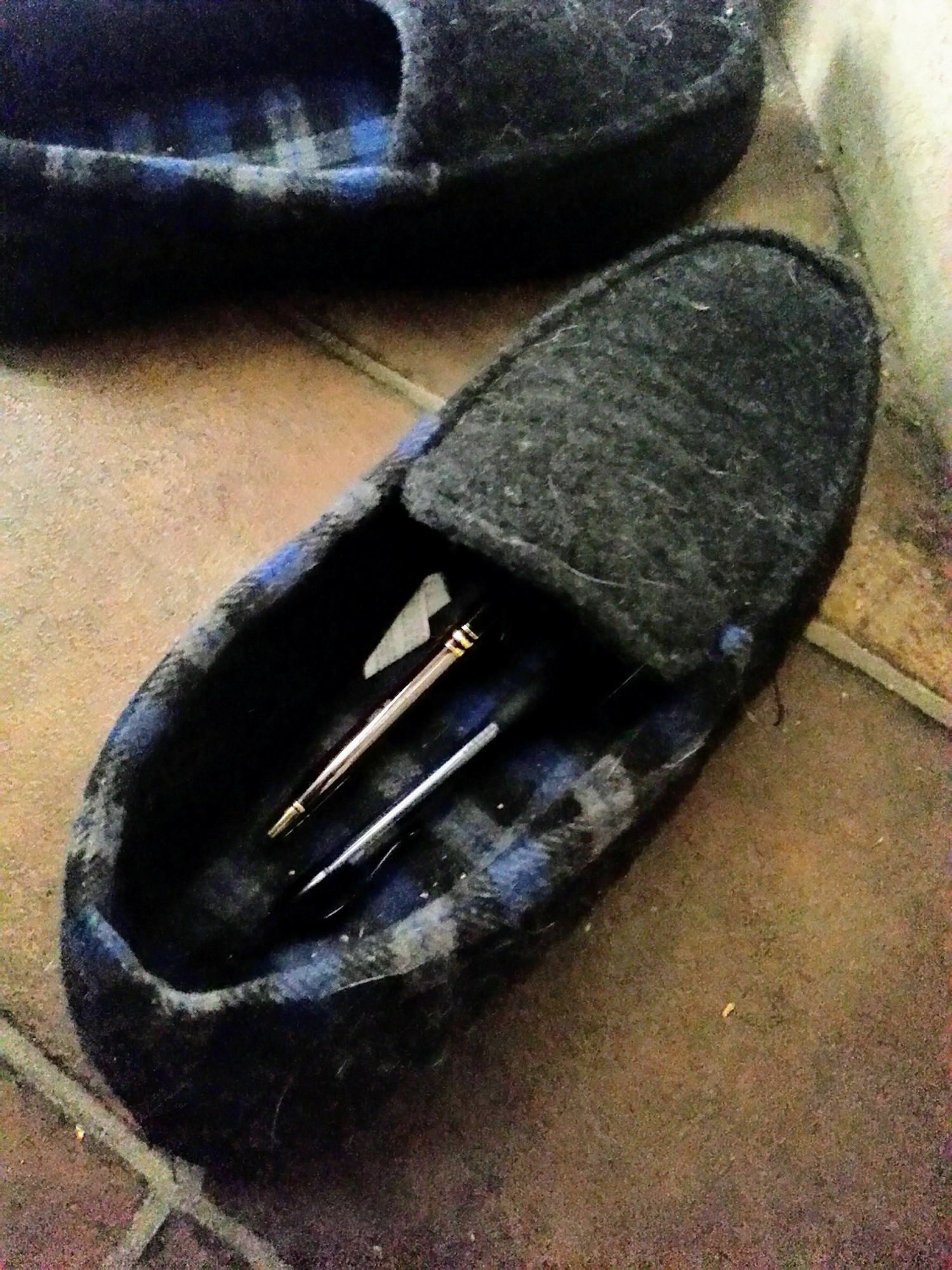 And now for the rest of the fur butts