We missed Caturday again. Life gets strange. We're making up for it this time, with kitties, dog, sunset AND a beautiful bird. Aside from still adjusting to graveyard shifts, we're prepping for a short move. For whatever reason, to be designated as an RV park (as opposed to a trailer park), no one can stay beyond 6 mos. without moving out for a day (two nights). It's a bit of a PITA, but our little abode will be towed out to the street behind the park for that time, after which we'll return for another 6 mos. It's worth it.
I can't believe that it's been almost 6 mos. already. We haven't killed each other living in such a small space. In fact, we're adapting well. I'm still getting rid of stuff. I avoid buying anything new (other than food stuffs) without seriously thinking about it first. I've done odd things like dump my two pyrex measuring cups and replace them with a plastic 2-cup measuring cup. Enough little things like that and it really lightens the load. I think the only glass or ceramic items we have left are our coffee cups, the Melitta coffee pot, and the cat food dishes. We no longer buy in bulk, except for the canned cat food. Both of us are still MUCH happier than we were before.
The kitties are happier too. In spite of adding a dog to the mix, they have adapted and learned to relax a lot more than before. Even though trailer walls are anything but soundproof, it's much more quiet here. They like that. Speaking of kitties, here they are. Miss Jenny's pics are a short series. They aren't perfect photos, but we thought they were funny.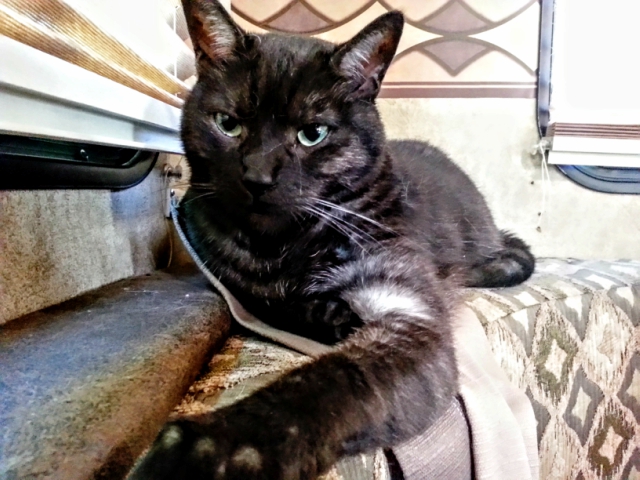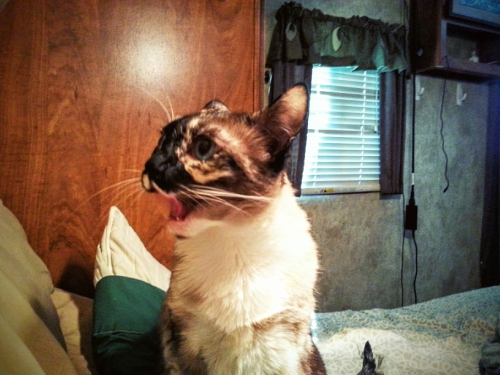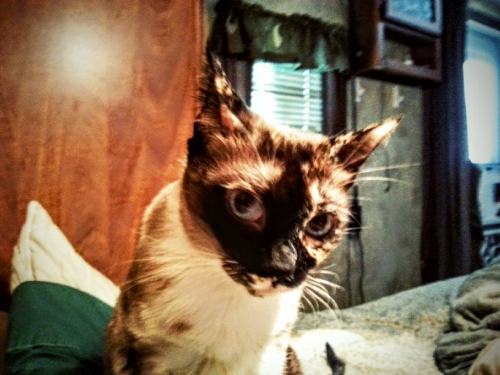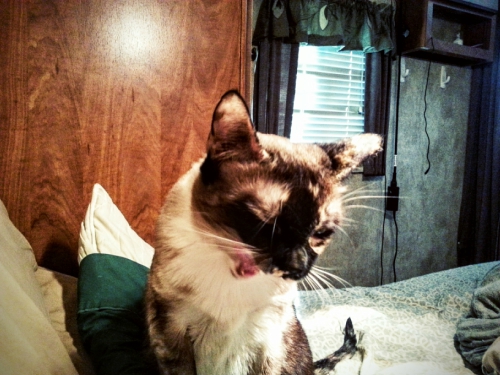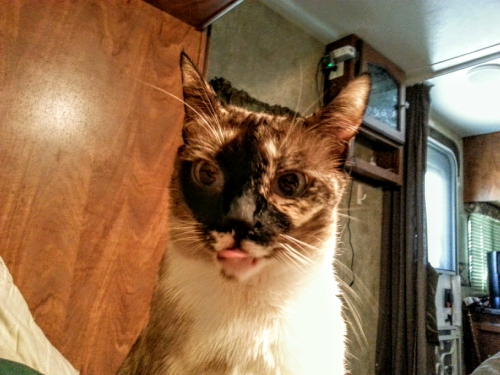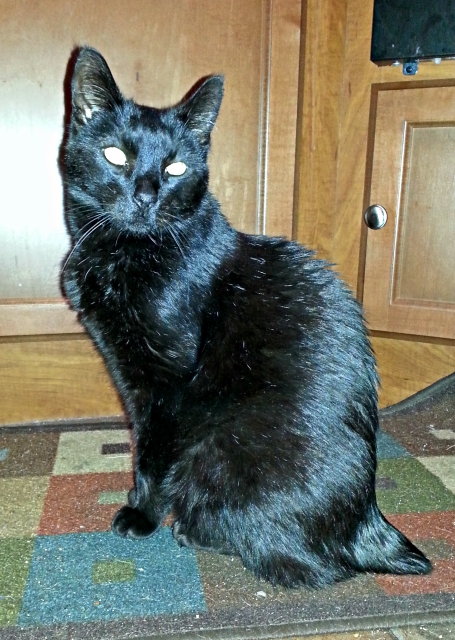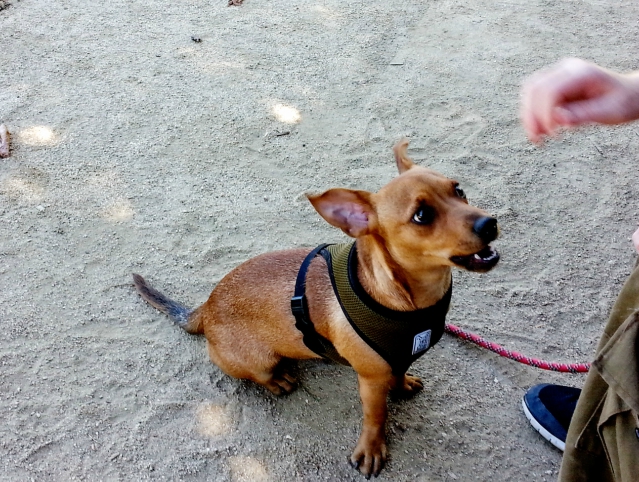 After sleeping and listening to some rain off and on, we went off to watch the sunset last night.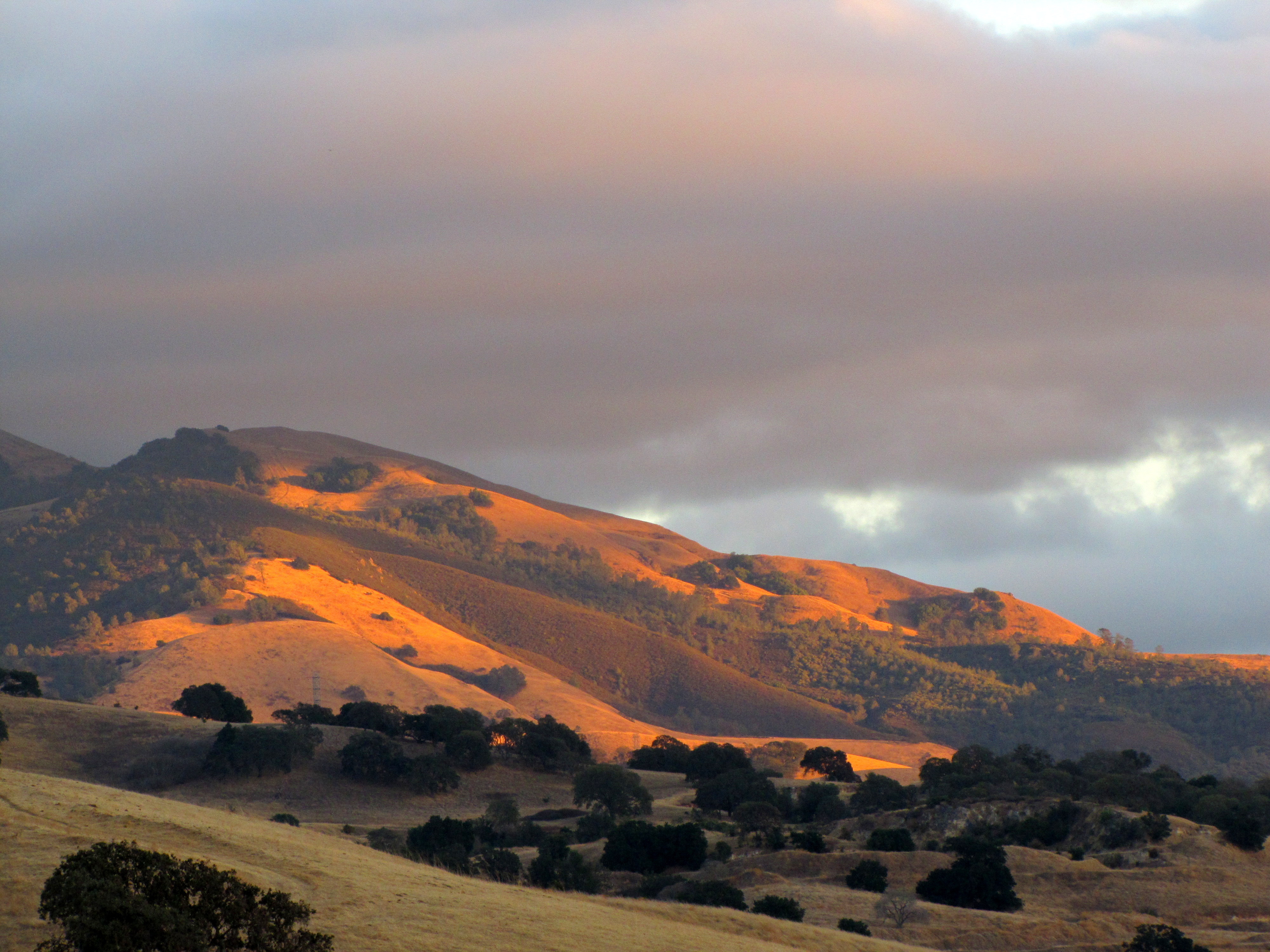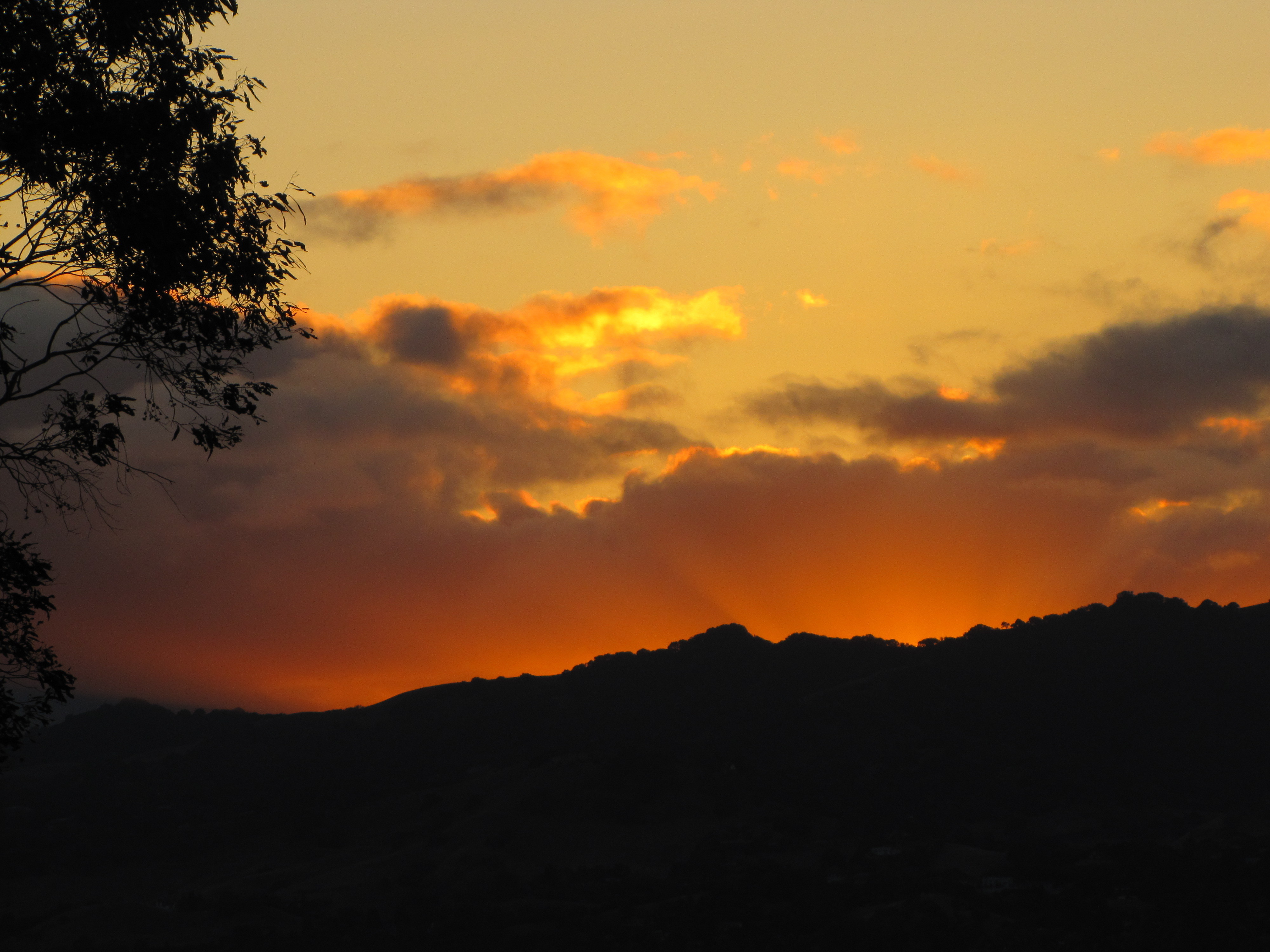 While watching the sunset, we saw a pair of birds hunting. They were not as large as the hawks I'm used to watching and their color was different. However, they are incredibly beautiful and manage a very graceful hover before diving on their prey. I didn't know what they were so I asked some friends on FB and was told that they were White-tailed Kites.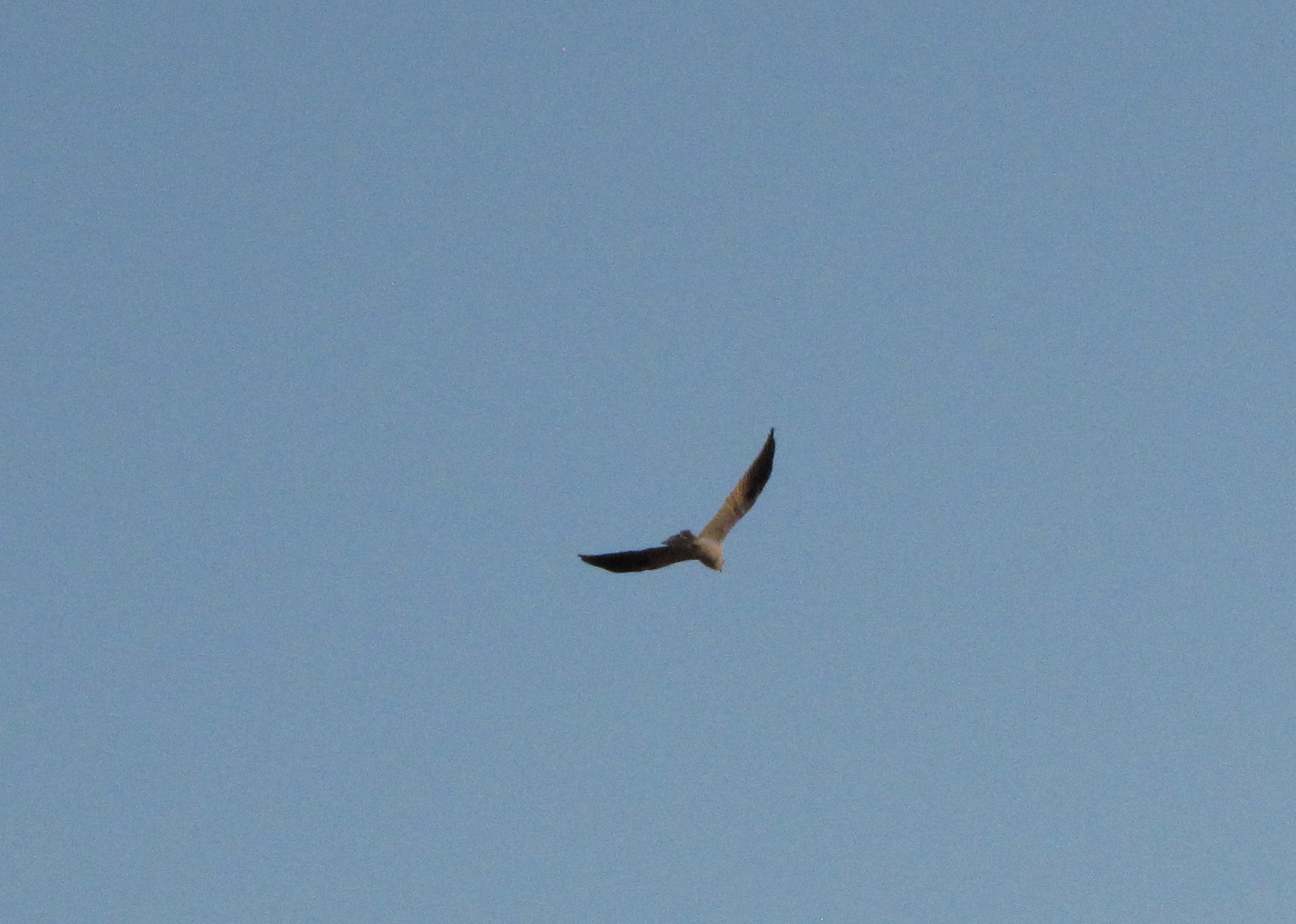 I went off to find a vid that would show the beautiful hovering and found two videos by a local documentary maker named Alex Burke. Both were filmed in the East Bay hills and are a joy to watch. Both vids end with the Kite eating its kill, so if that bothers you just avoid the very end. 🙂