Yahoo! It's Caturday yet again and yes, we're having a heat wave. Of course, this is normal for Concord, but not for us, we're having to adjust to temps that are 30 degrees warmer than what we're used to dealing with. Thank Cthulu for air conditioning.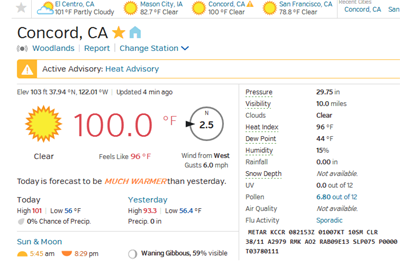 Life in The Endurance is coming along nicely. We are slowly emptying out the storage unit and getting things stowed away. The pointy eared people are adjusting and OMG! there's parking in Concord!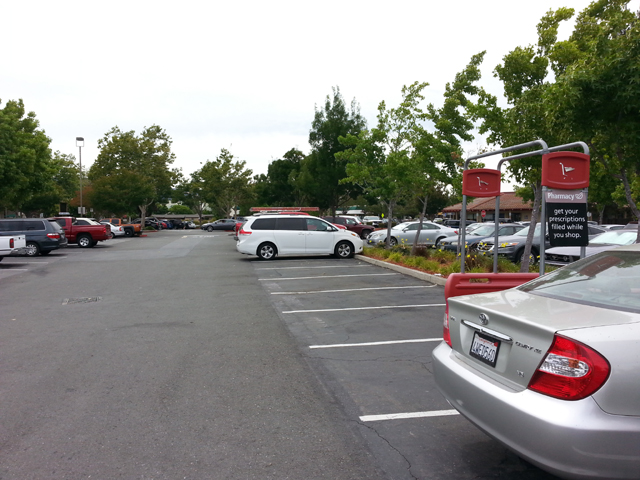 Sorry about that. When one is used to hunting for parking and then making highly technical maneuvers in order to use it, open spaces like that are a wonder. Saving time and gas enables us to accomplish more each day. When we find a way to power The Endurance's environmental controls with tiny cat farts, we will have it made.
Yes, it's now time for the pointy eared people.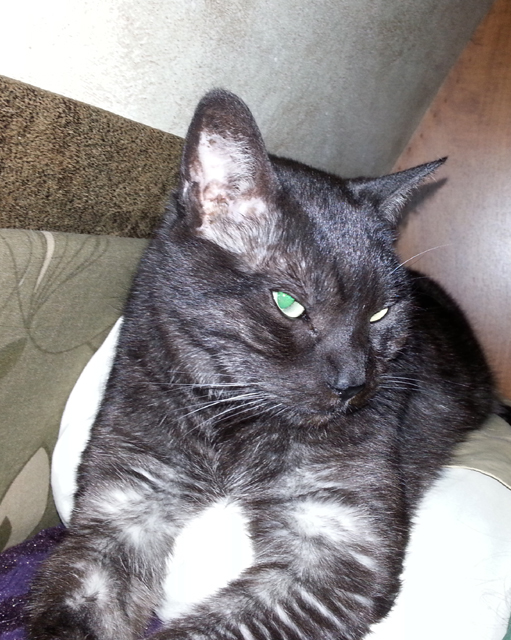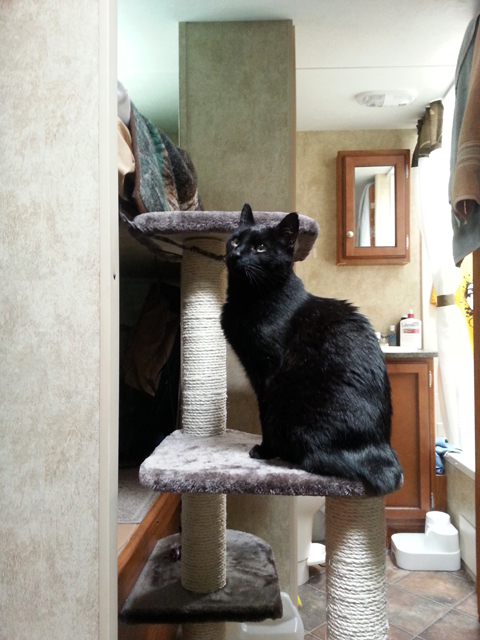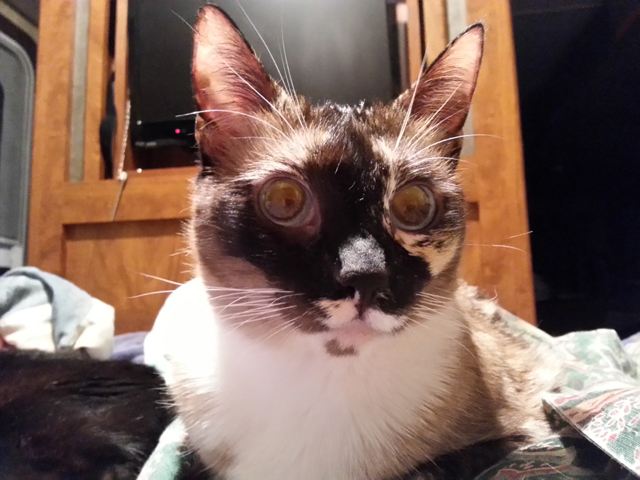 Now for a laugh…