Yes, I forgot to brain. I had folded up my exercise machine, aka Gazelle Supra, and Lastech was taking it out to the porch so that I had more room indoors for all the packing we're doing. He was wearing slippers. I was barefoot. I stepped out the door for 3 seconds and the wind blew it shut. It was locked.
I didn't have a key. Lastech didn't have a key.
The landlords don't have a key. We pondered the situation. Then we had the only bright, shining (?) idea anyone might have in that situation.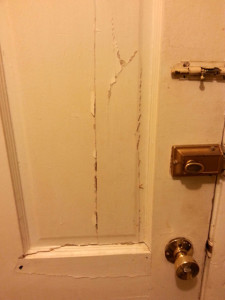 It took Lastech about five kicks to crack the paneling (with a lot of cussing) and I punched through the rest of the way. My bad. My very bad and the kittehs weren't amused.
In addition, PG&E rang our doorbell this morning. There was a major leak (their words) downstairs where the meters are. Now I'm sitting around waiting for the service guy to come turn my gas back on and make sure all is well. I just love having a heart attack before my first cup of coffee. Aaaarrrggghhhh! On side of better news, it looks like we might be moving sometime in the next 90 days or so. 🙂
Yes, it's Caturday and now it's time for the pointy eared people to shine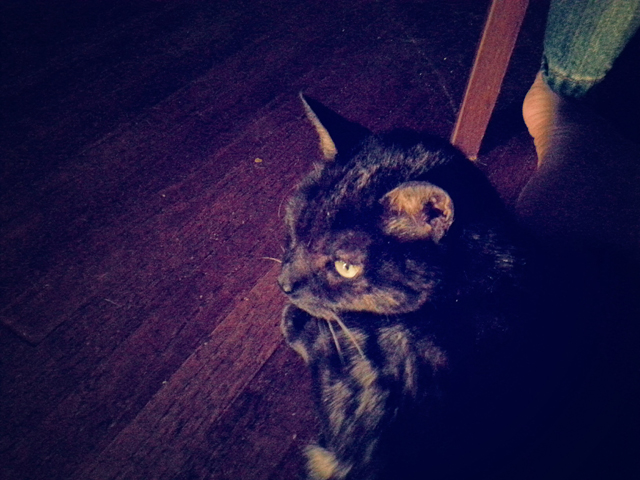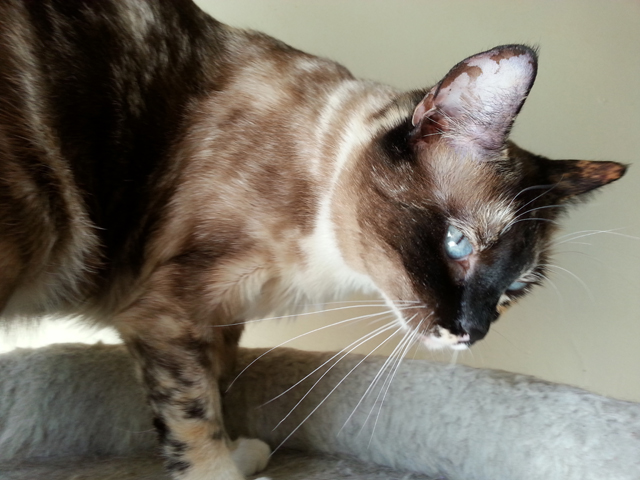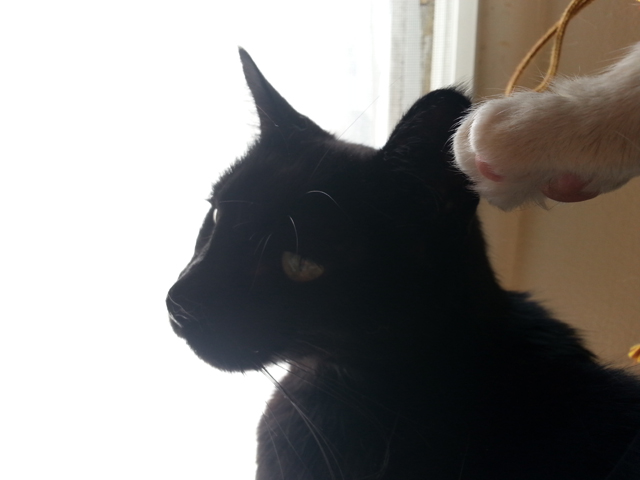 Now for something hilarious. This raccoon wish wash everything you love. LOL I don't like the very end, but it didn't seem to affect him adversely.