I hope everyone had a great holiday season. Before we get to the pointy eared people, we want to wish our friend Miyuki a very happy birthday. She has a great blog called Nekoneko's Movie Litterbox where she reviews horror films from around the world. If you enjoy horror films, her blog is the best.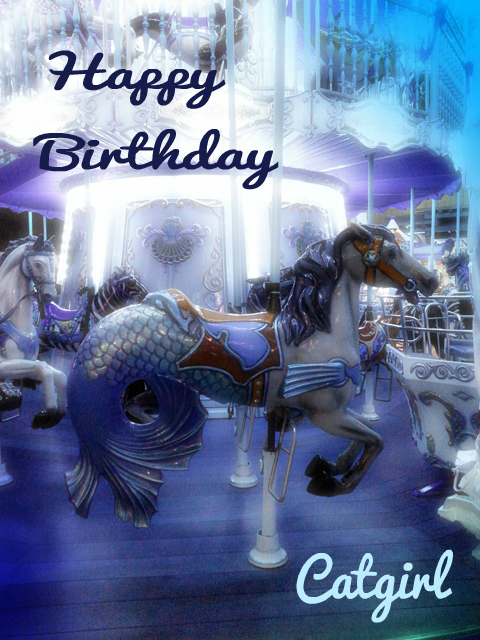 Now it's time for the pointy eared people to shine. Earlier in December, I received a nice sized box. I haven't the heart to take it away from them, so it remains. They play in it and shred it too. The "artsy" effect is what happens when I need pics and none are particularly good. Actually, the original pic of Titan was great. I just tweaked it to fit with the others. 🙂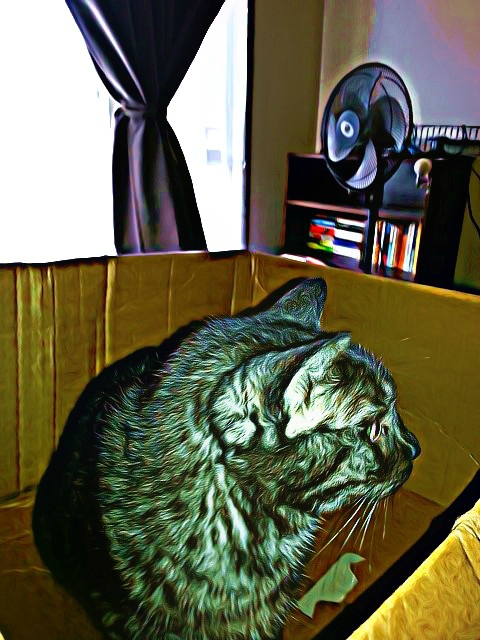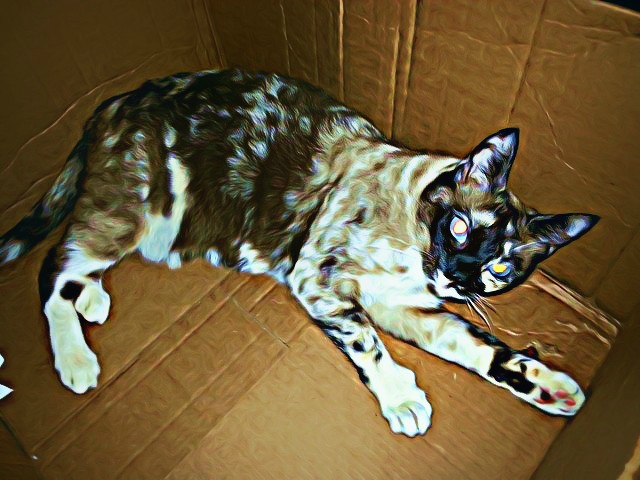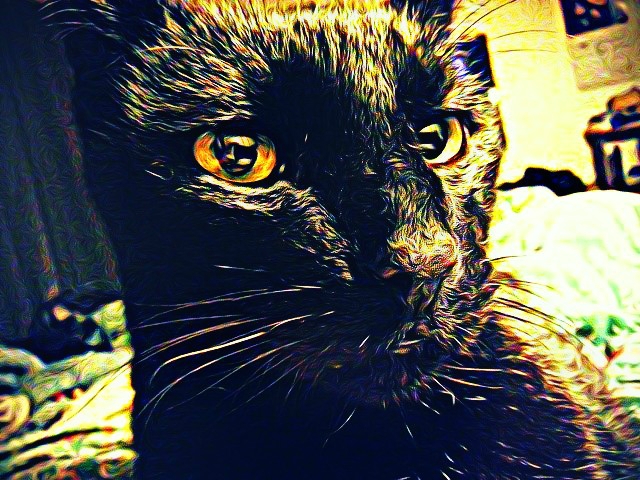 Usually I try to post a funny cartoon or video. Not today. Today's video is just beautiful and blue.
The lava isn't blue, but the flames are blue because of the sulfer content