Holy moly! We're supposed to have a very big and nasty storm hitting tonight. We should be ok as long as the ceiling doesn't cave in. The landlords fixed the problem we had before, but I don't know how it will hold up with heavy rain and high winds. This is supposed to be the biggest storm we've seen in years. The last one left up to three feet of water standing in some intersections and knocked a bunch of trees down.
After dealing with the prior problems some time outdoors became vital.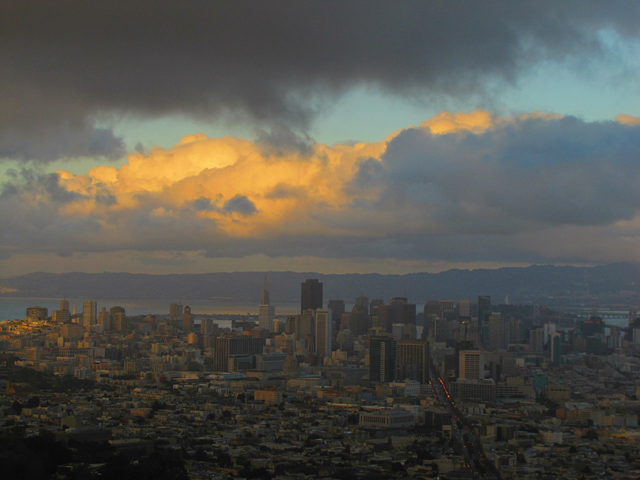 Follow along beyond the fold for the rest of the adventure. 🙂
Feeling the need to escape (but short on time and gas) we went off to catch a sunset. We went to Twin peaks and mingled with a few tourists and then climbed to the top of one of the twins. A rain squall moved in shortly before sunset, but until then, the colors were stunning.
The first batch of pics were taken by Lastech with his phone. As usual, he played with the settings.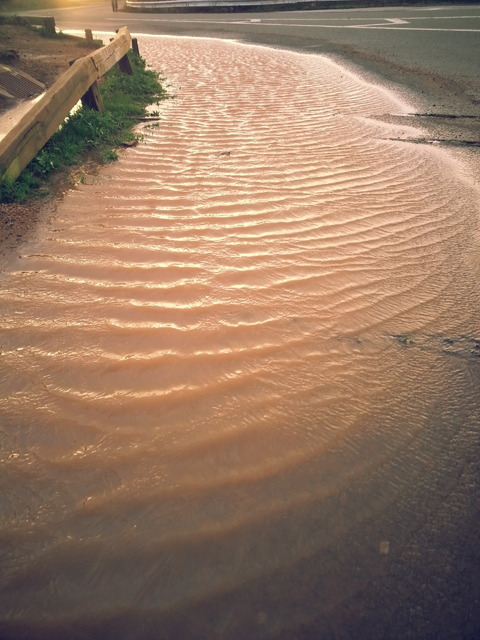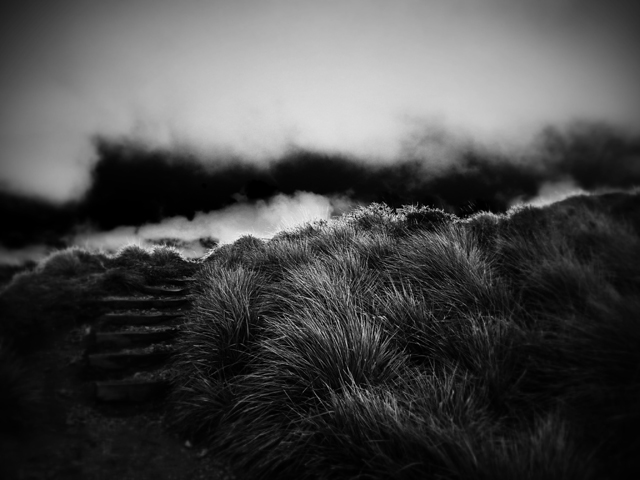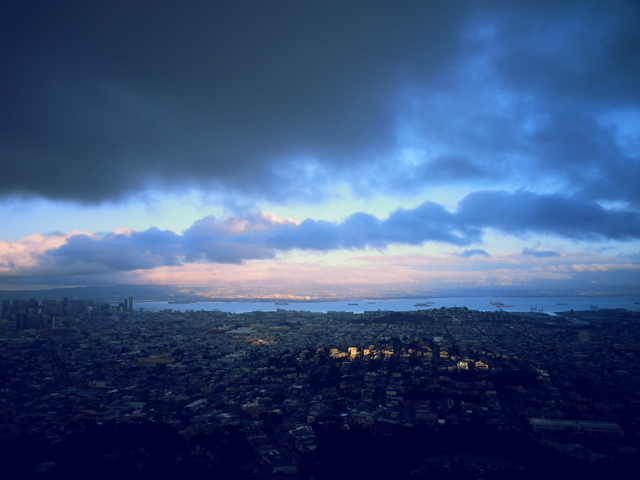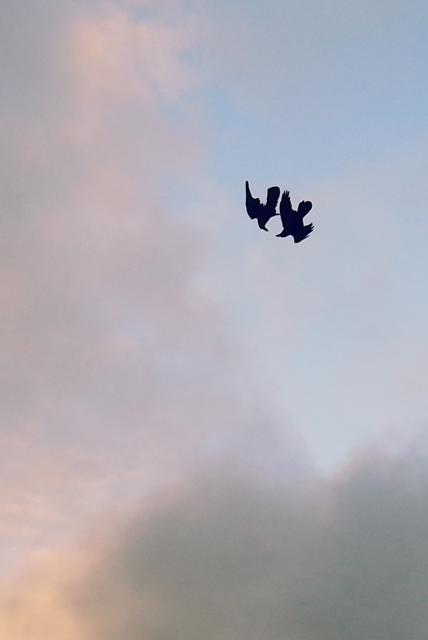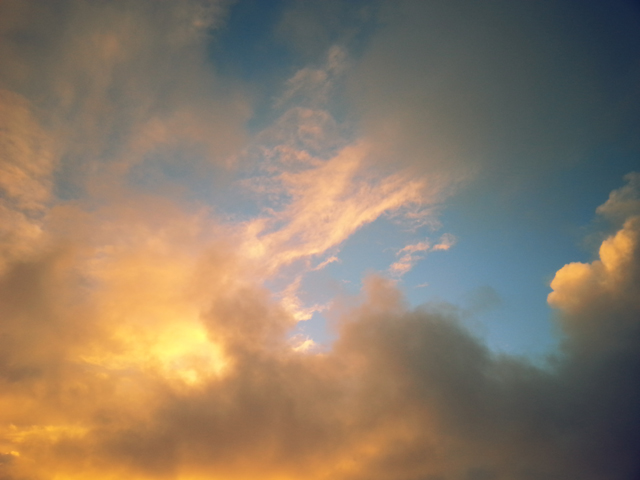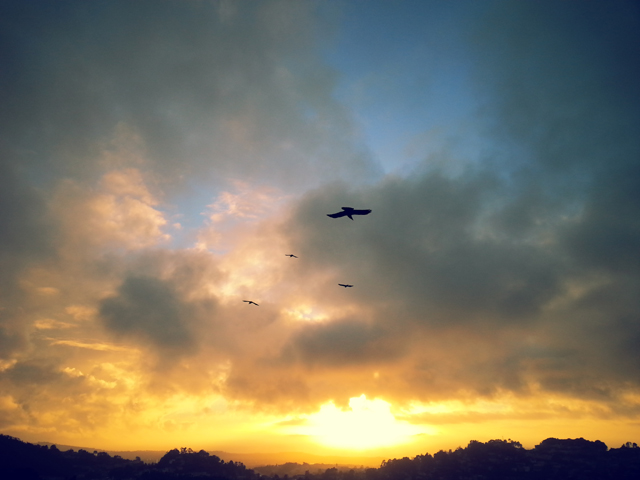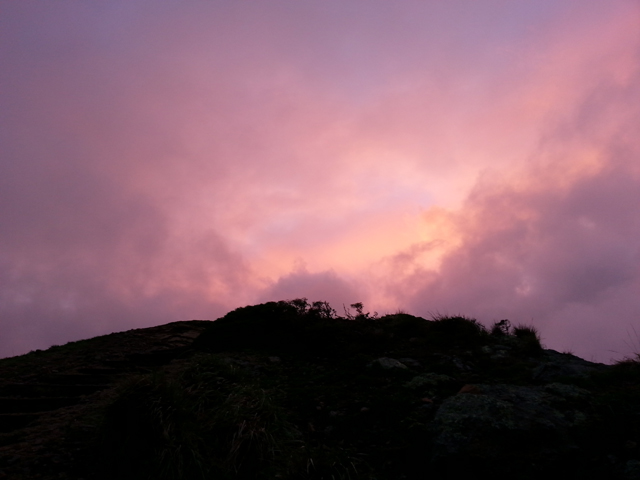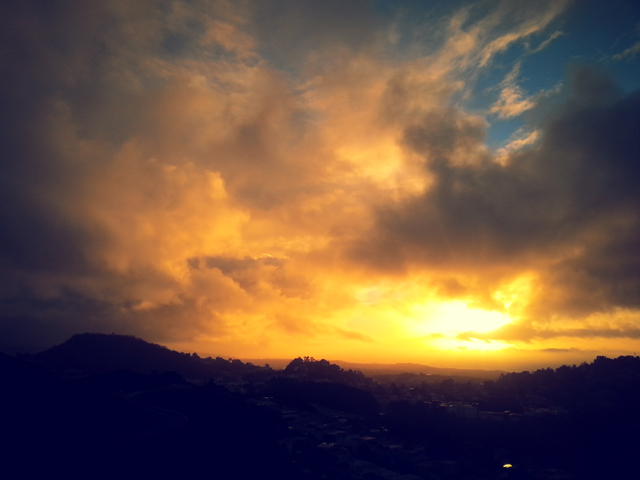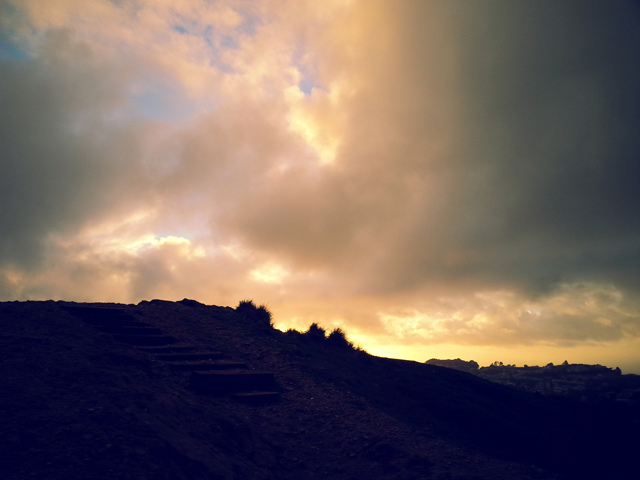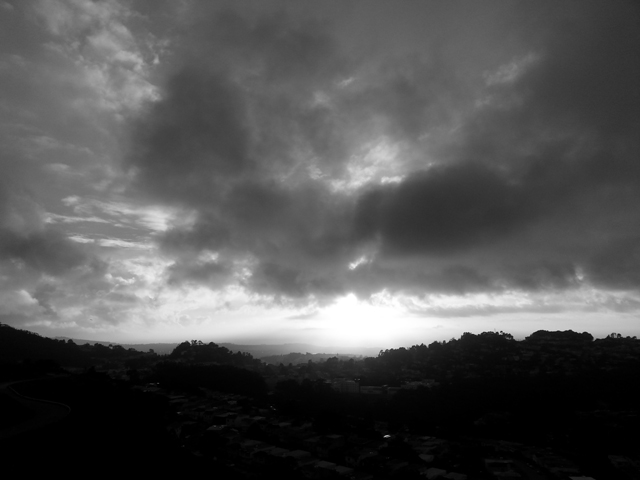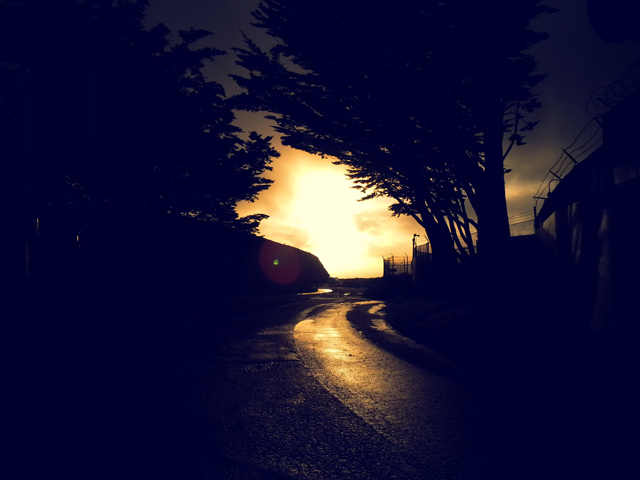 This next batch were taken with my Canon which has a good zoom lens. I didn't play with the settings.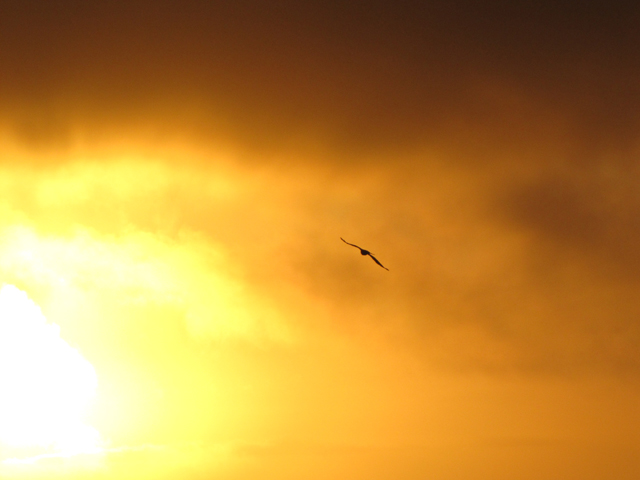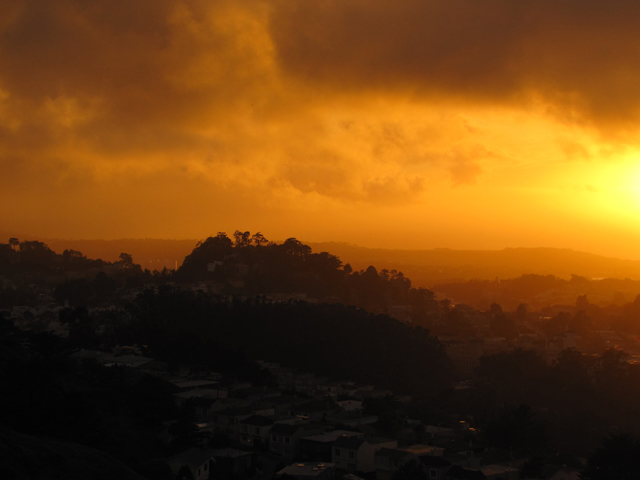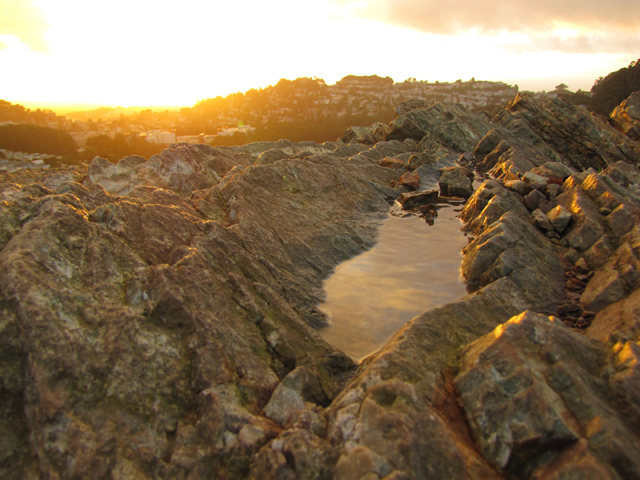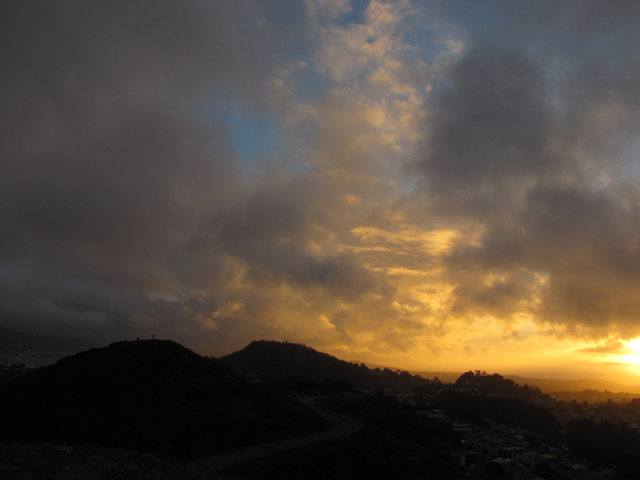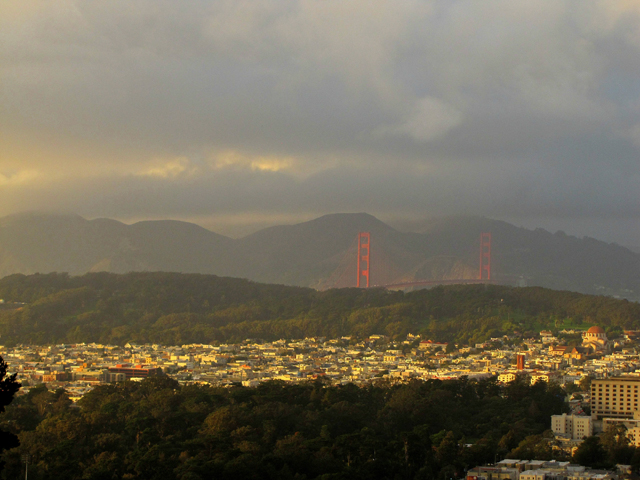 As you can see, it was a fabulous sunset, even with a rain squall moving in.
Now we're hoping that this storm clears out and that there are no serious ocean swells on Saturday. THIS is going to be our next adventure. We've been saving our pennies for this. The worst that will happen is a postponement which we can live with.