San Francisco has finally had some rain. Some? We had rain, flooding, sink holes and more. Sadly, it's not enough. According to researchers, this is the worst drought in 1200 years. The city had flooding and so did we. We woke up to find rivulets of water running down our south wall from the front window, through the closet and into the kitchen. The rain was washing down between the new construction and our building. The neighbors and the nail salon got it as well. I was not amused. It's been fixed, but it should NOT have happened. While I tend to avoid saying much online, our building has serious problems. The landlords have finally started fixing some of it, but it's still awful here. It's one of the reasons we haven't posted all that much lately. It's not that we don't care about the blog. It's that we haven't been able to get out much.
Anyhow, nuff said. It's time for the pointy eared people to shine.
To start off, this will be the two faces of Titanescu. The first is what we see first thing in the morning when he's hungry. He stands on us and leans into our faces. It's not pretty. He's a tryant.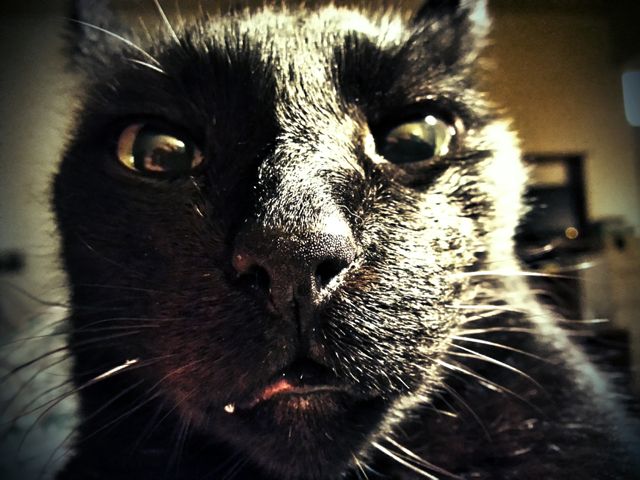 Here's the other face of our tyrant.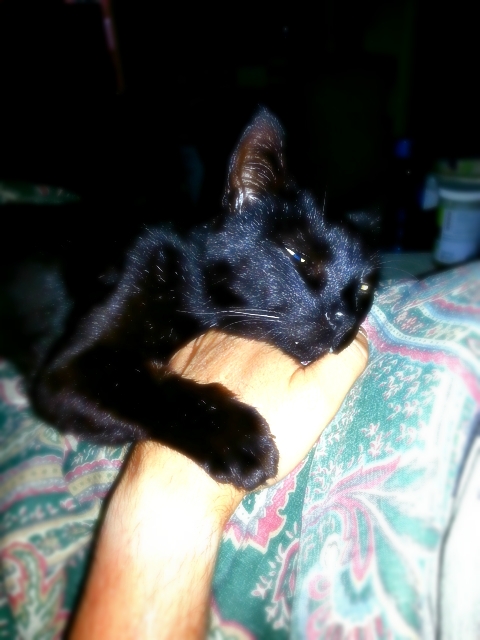 Now for the other two. 🙂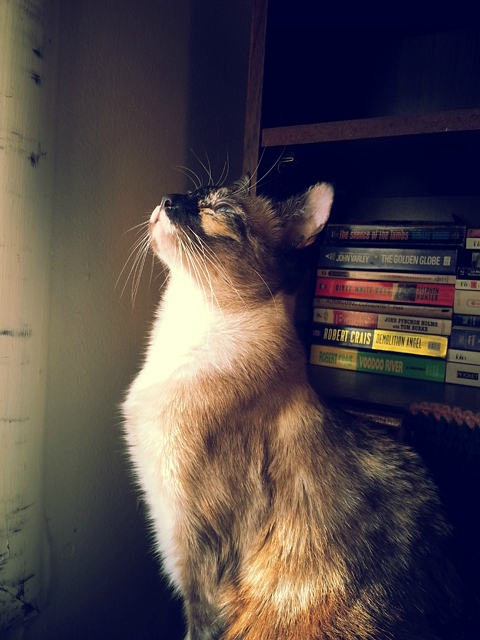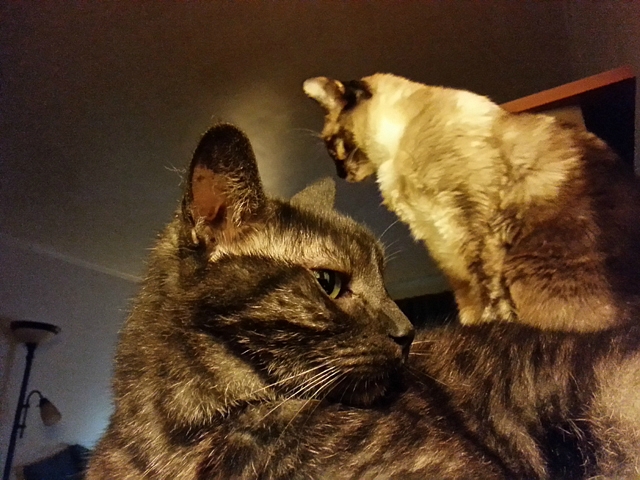 Now for the latest episode of Simon's Cat