It's the weekend and so far, the noise in the lot next door is at a minimum today. They aren't stopping for the weekend, but they aren't as noisy. Back in the day, the lot was a gas station and the owners lived in our building. Since then, the lot was cleaned up, rezoned and sold along with our building. The new owners are going to fill the empty space with offices and shops on the bottom two floors and apartments above. There's a plan to add two more floors to our building to do the same. That will mean eviction when the time comes, so we're trying to get ready now.
We're furiously thinning out everything IN the apartment and the builders are noisily building outside. The pointy eared people are NOT amused. We've tried to help by creating bolt-holes and other places to hide. The Feliway helps a lot. In addition, Lastech is changing from graveyard shift to swing (3 to 11 pm). That way, we can work in the apartment during the day when the furry ones are already hiding from the racket next door. With any luck, it will be a bit less traumatic for them. I know what stress does to humans. I can't imagine what it does to them. The change will also help Lastech as it's impossible to sleep well with construction going on a few feet away.
In spite of all that, they still managed to pose nicely for us.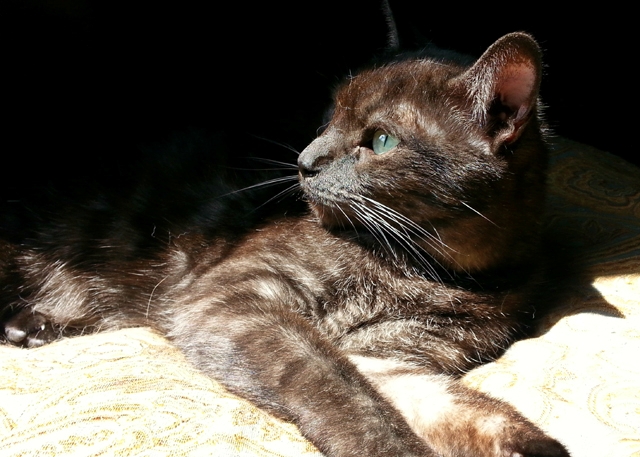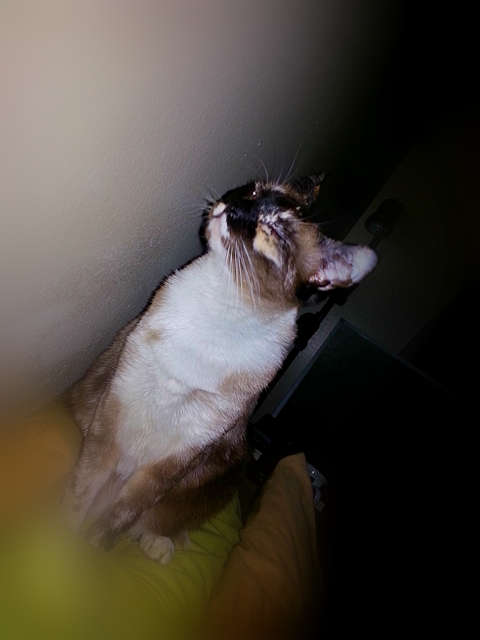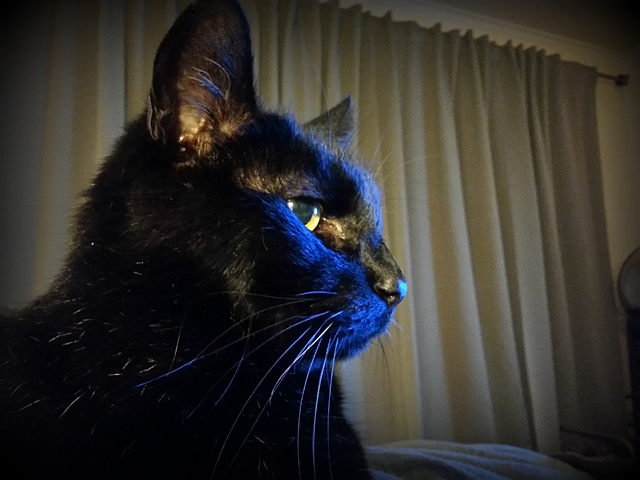 Here is a good video from The Mean Kitty at Youtube. Cory's explanation at the beginning of the video is why we're trying so hard to make it easy for the pointy eared people. Dogs go through the same thing when there are changes in the home, but as most of them spend time outdoors, their world is just a wee bit bigger.
As a bonus, here's the song that made The Mean Kitty (Sparta) famous. 🙂