Now that Lastech is working days and has to get up early, we rise before the roosters on his days off to go adventuring. Sunday was no exception. We headed out around 0530. First we went out to Treasure Island. The new east span of the San Francisco Oakland Bay Bridge just opened. The view from the island won't be pretty during the day until the old span is removed, which is supposed to take about 3 years. It looks lovely in the dark though.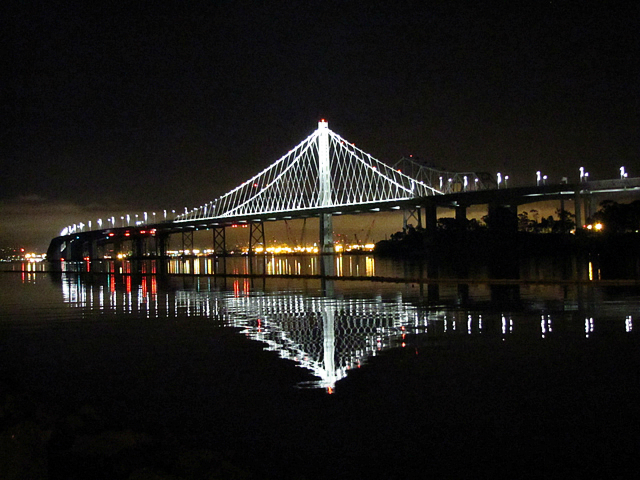 While we were there, we realized that the sunrise looked to be a rather good one. We headed off to Bayfront Park in Millbrae. Yes, I wrote about it before. It turned out to be a fabulous place to watch the sunrise, the birds, AND the planes.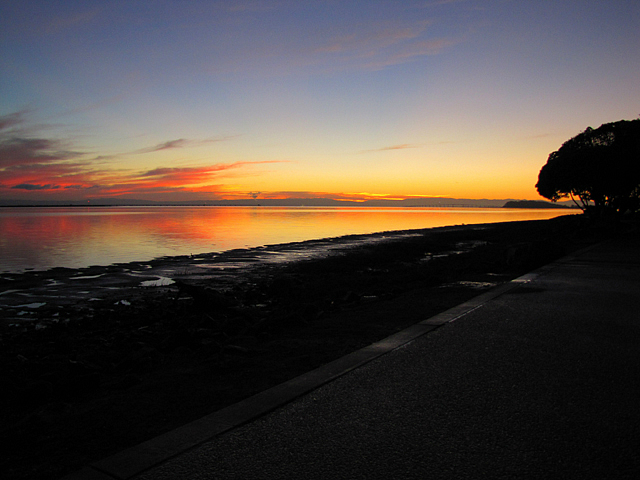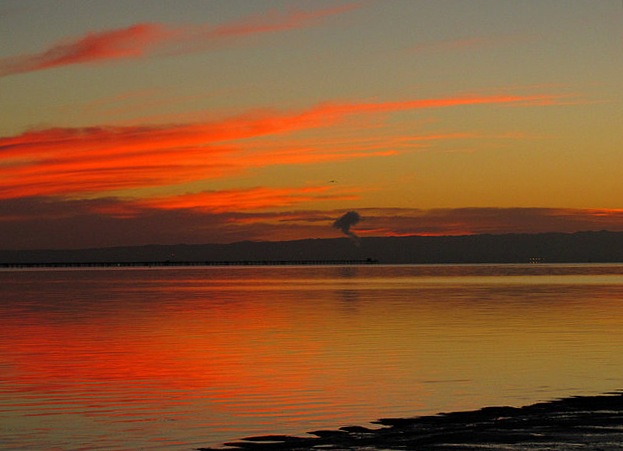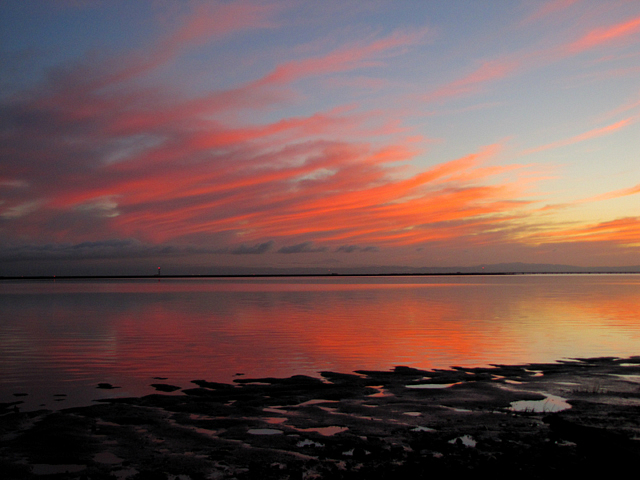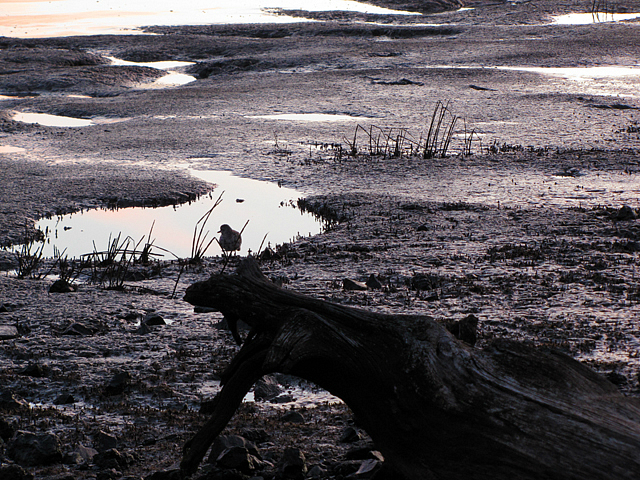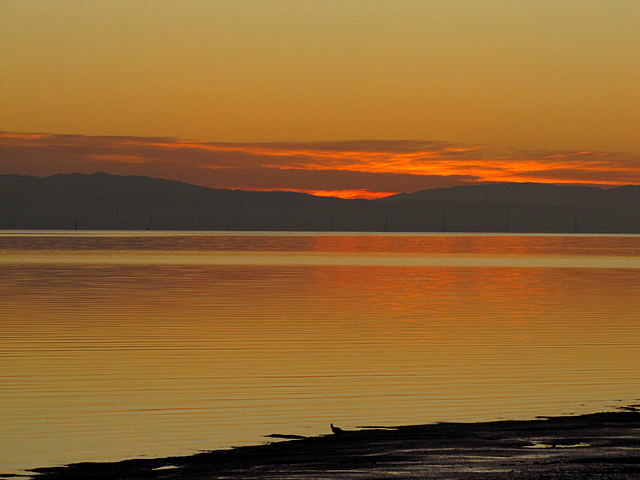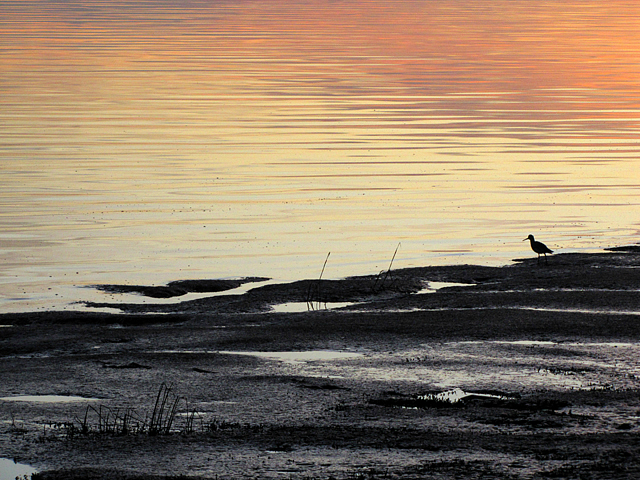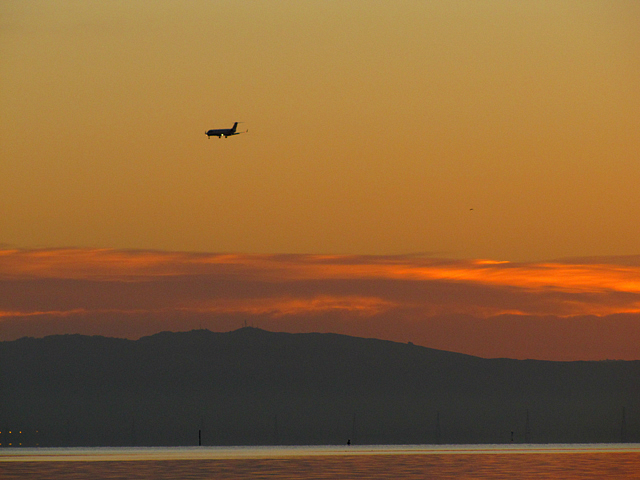 There were birds to watch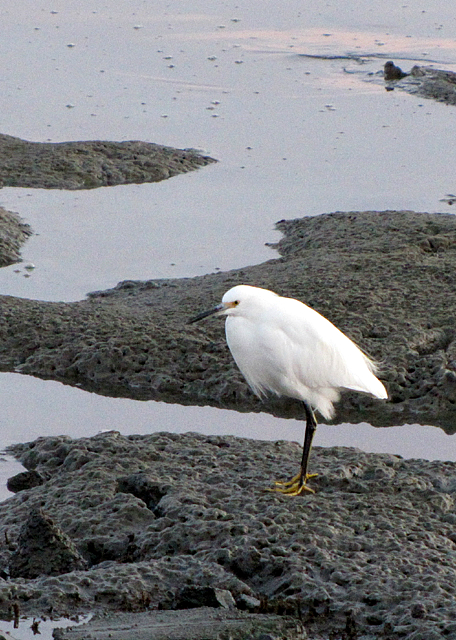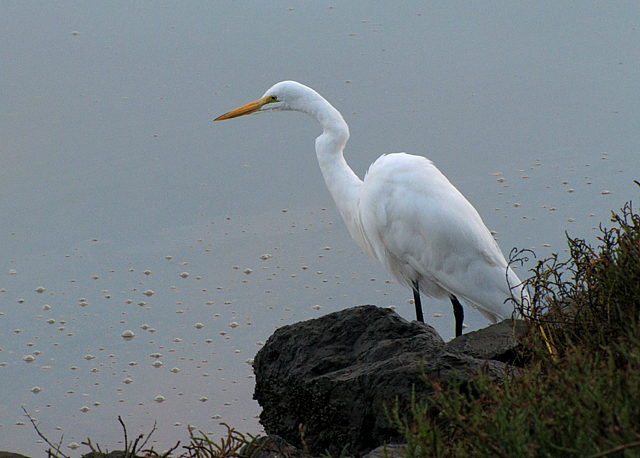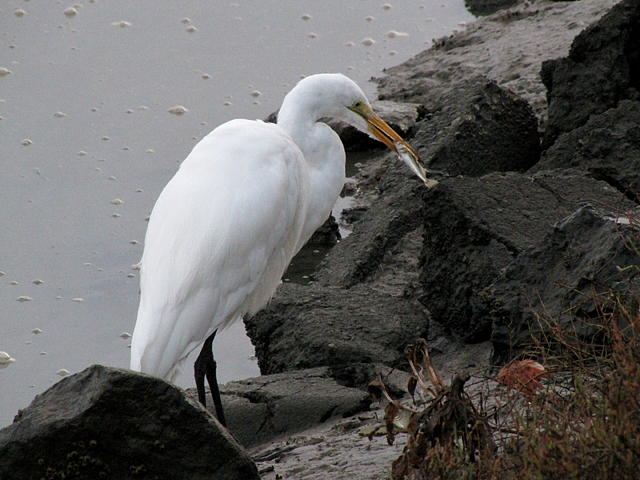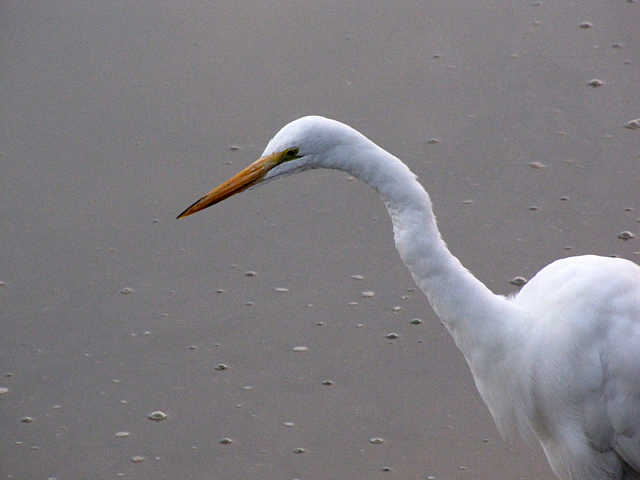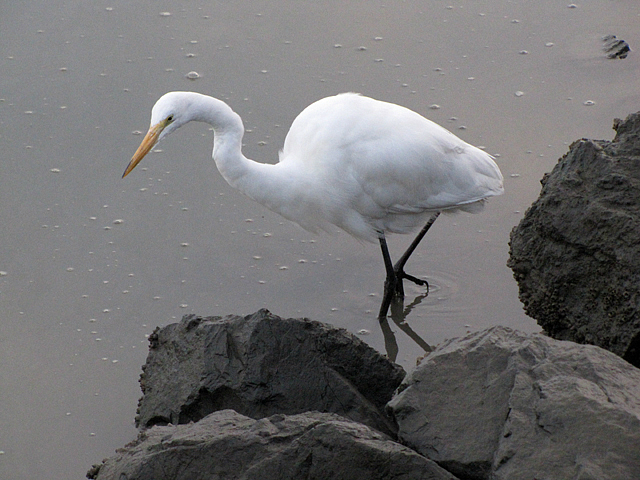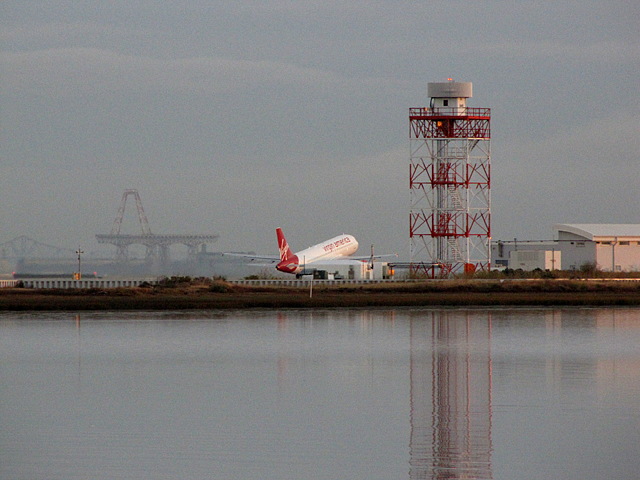 We followed the trail south for a ways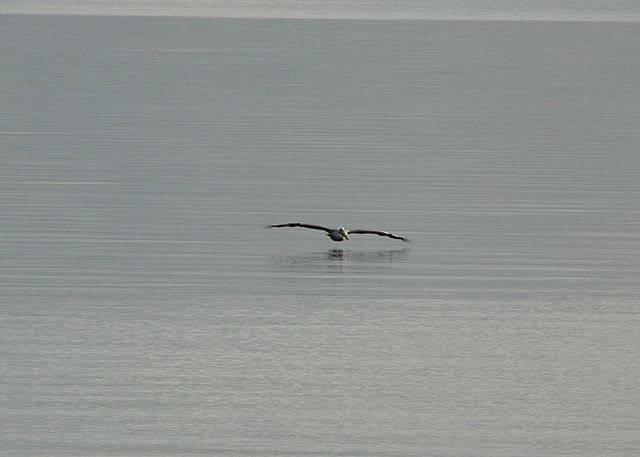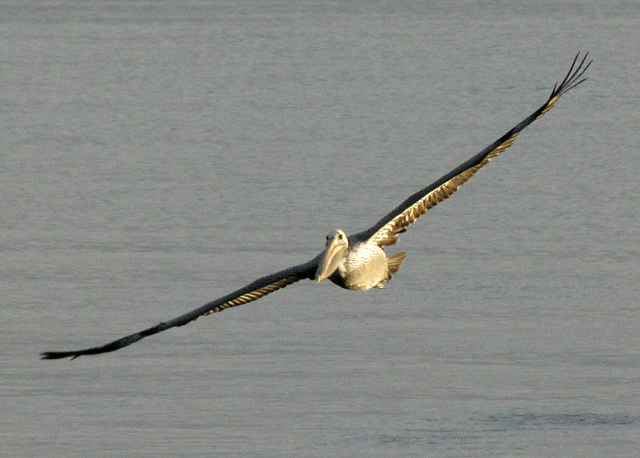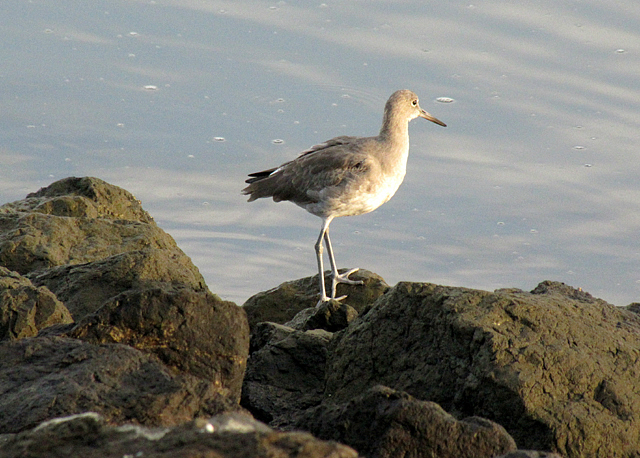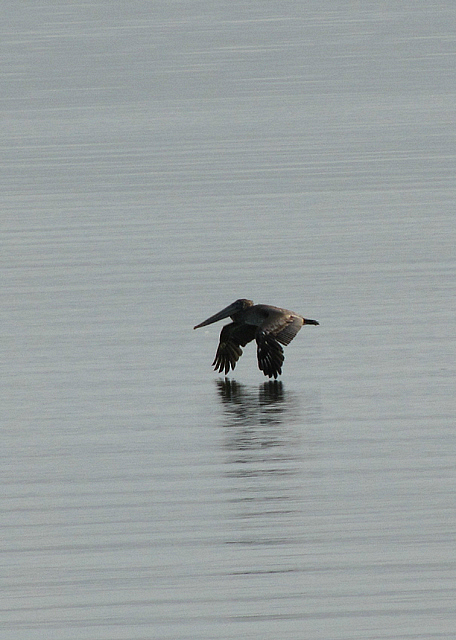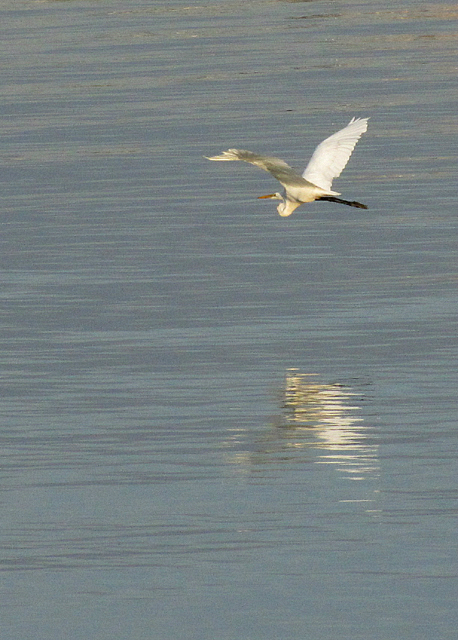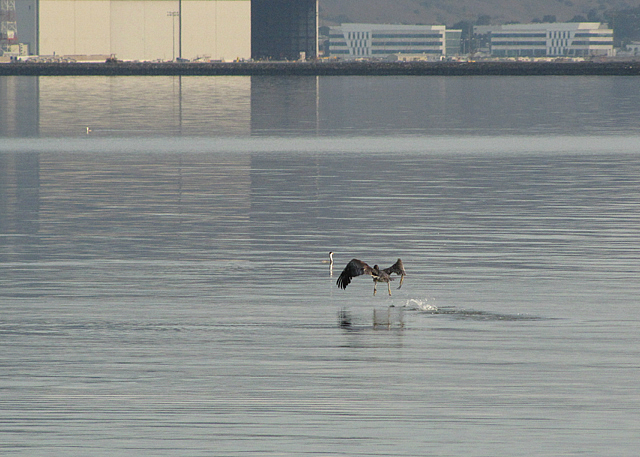 Poor Lastech had a heck of a time getting me to quit taking pictures. Every time I would head to the car, I saw another bird. The water was almost as smooth as glass, so watching the birds skimming over it was great. We'll go back soon. I hope you enjoyed the pics.