I always look forward to our days off, especially this past Tuesday, as a relaxing time spent grilling in the Marin Headlands, and taking pictures of wildlife. But then, Nature has a way of playing the occasional dirty trick on you.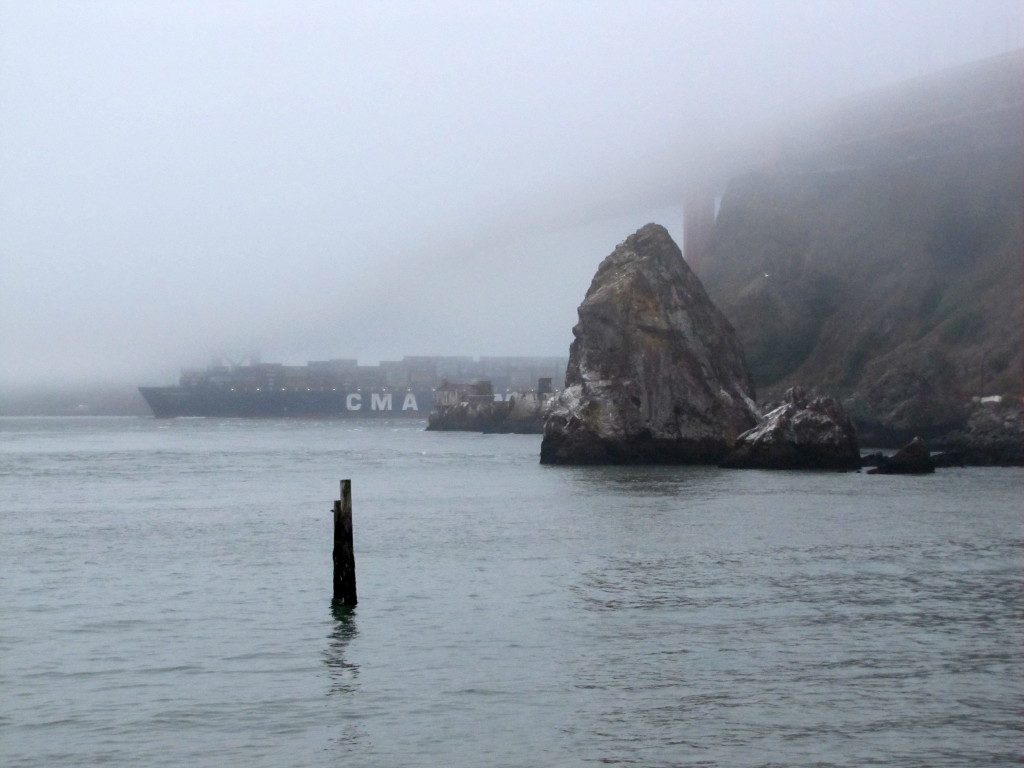 There are parts of any job no one looks forward to. Some codes coming over the radio, even some letters which acronyms are made of, make me cringe.
One such is the letter 'J', as in 'Juvenile'. As in groups of five or more of the little sh*ts raiding a shop, harassing people, setting something on fire or ganging up on someone for a beat-down. When we manage to catch up with them and take them to detention, cops usually take their time picking them up as they are a pain to deal with, basically as a specially protected class of criminals.
They know this very well and take full advantage, the whole thing typically turning into some B.S. "catch and release".
We had our picnic spot picked out, between Hawk Hill and Point Bonita, just off the road, with tables, benches and the grills next to them, overlooking the Golden Gate. We got there early, around 7 a.m., after a short detour to Fort Baker.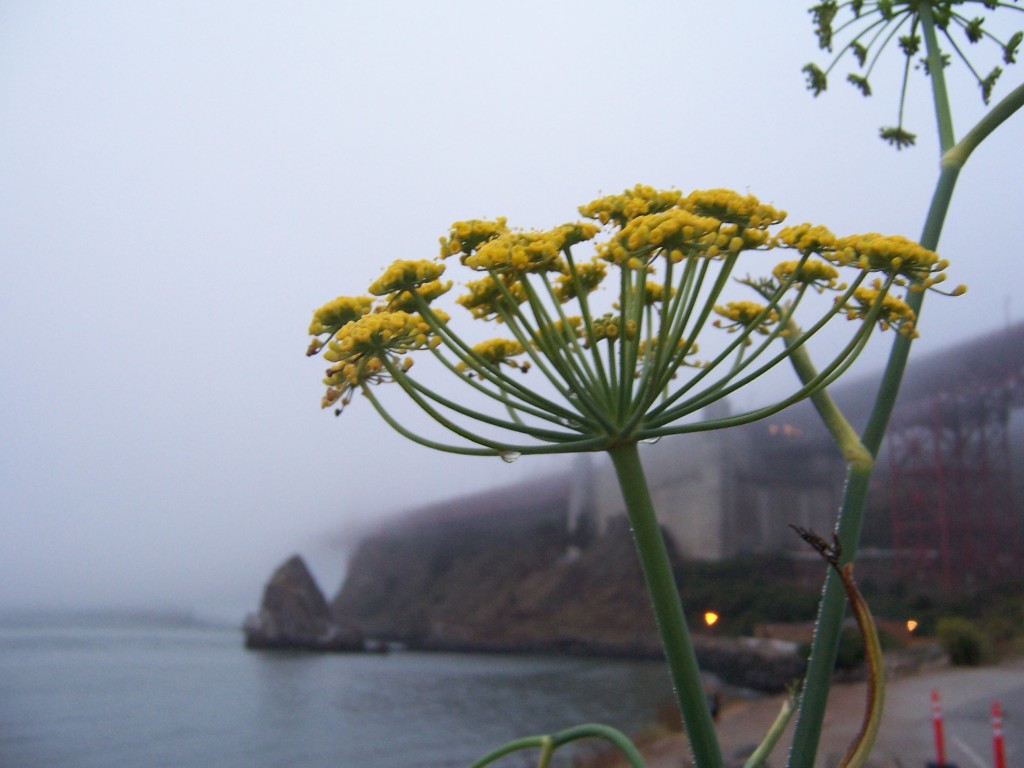 Karl the fog was still blanketing everything, and visibility was reduced to about 200 yards or so, nice and cool. In addition, we had the area to ourselves.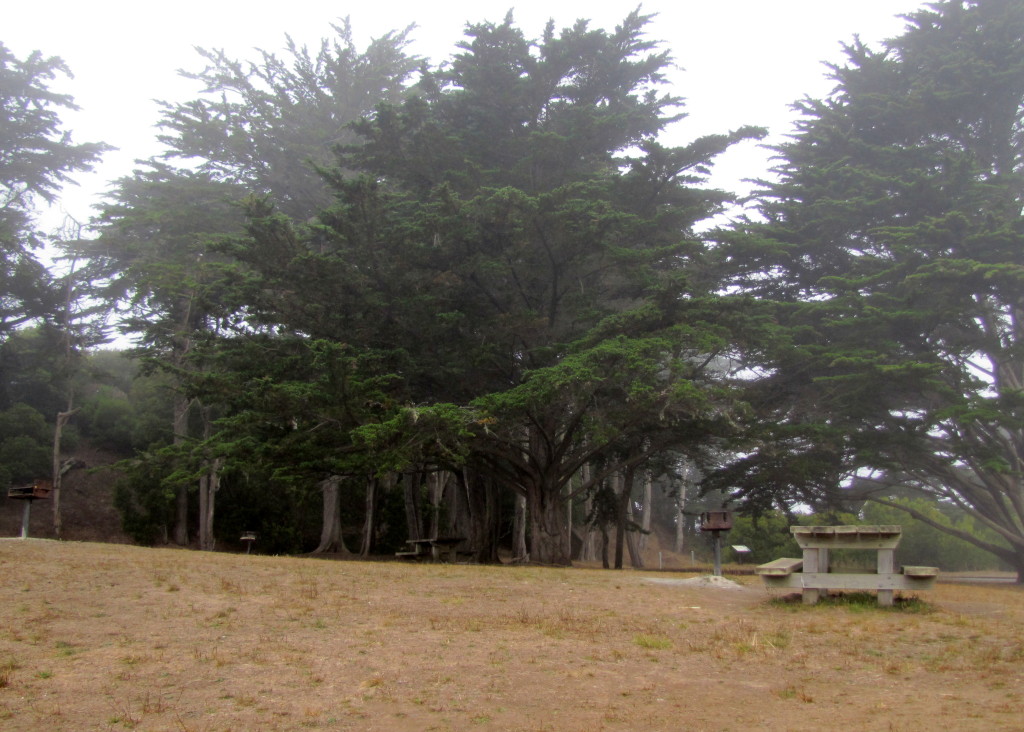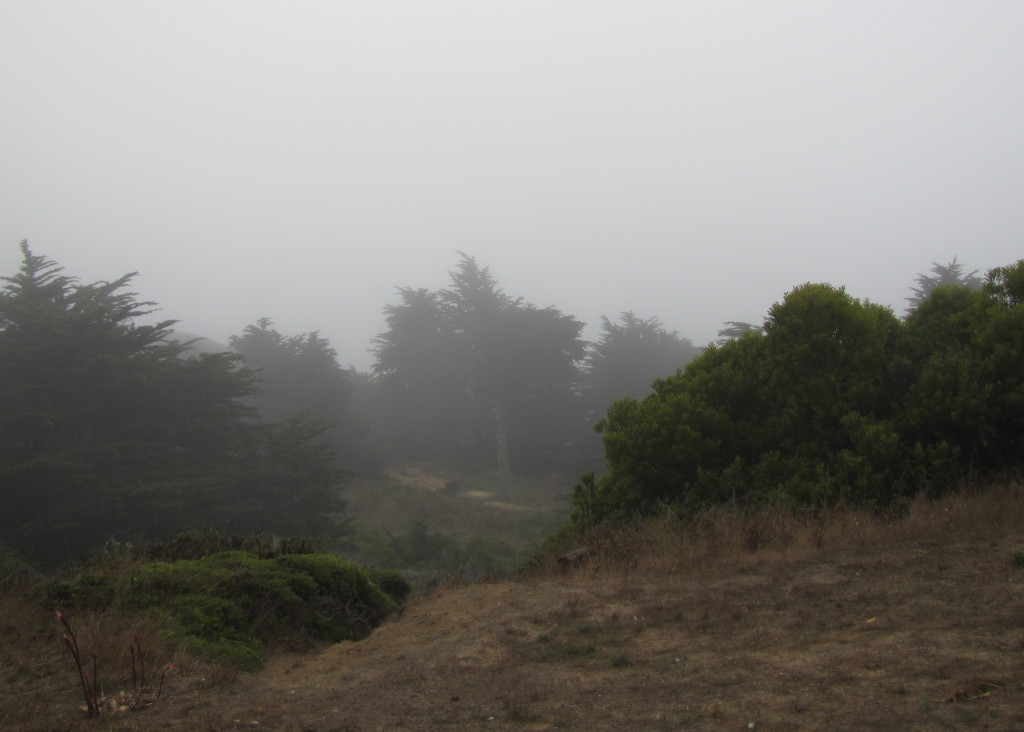 But not exactly quiet.
The foghorn was Waaaaaaiiiinnnnnggging mournfully of course, but that's normal at this time of year. This early in the morning, I kind of expected bird calls. Not the avian equivalent of "hey! Hey! Yo! What are you doing? Come here! Go away! Hey is that food? Man I'm hungry! HUNGRY!"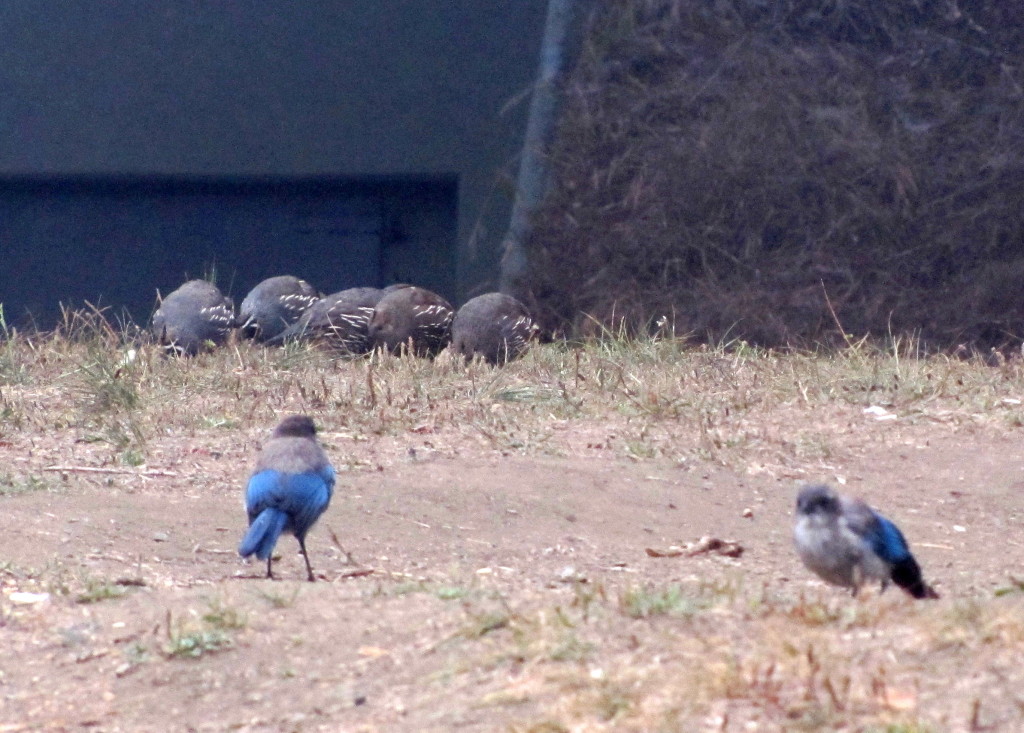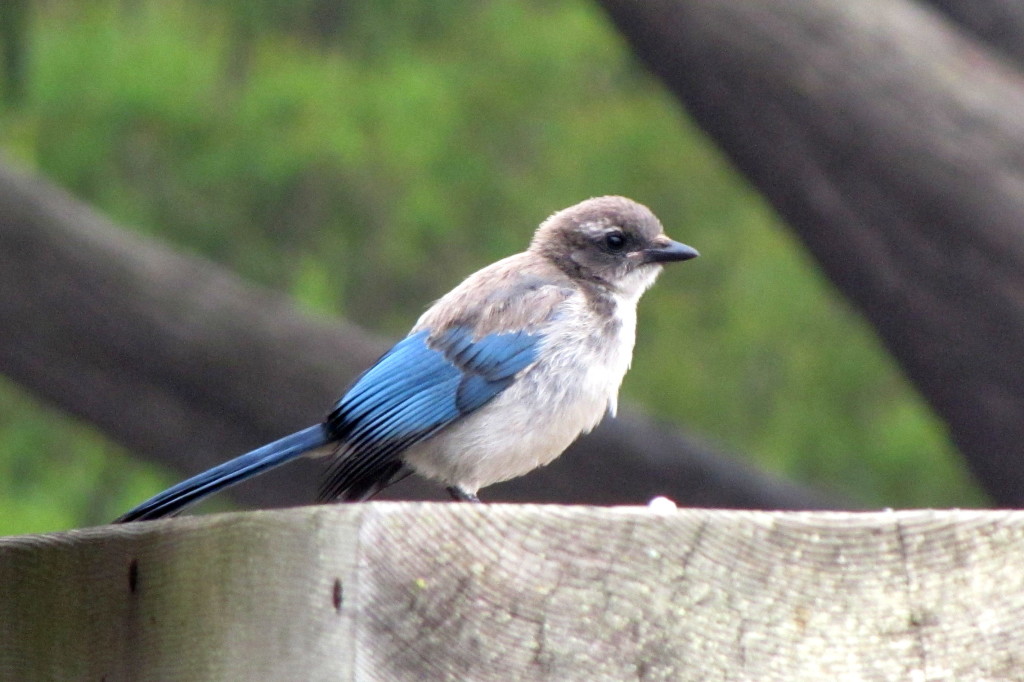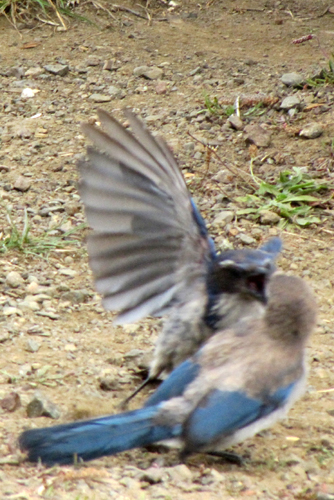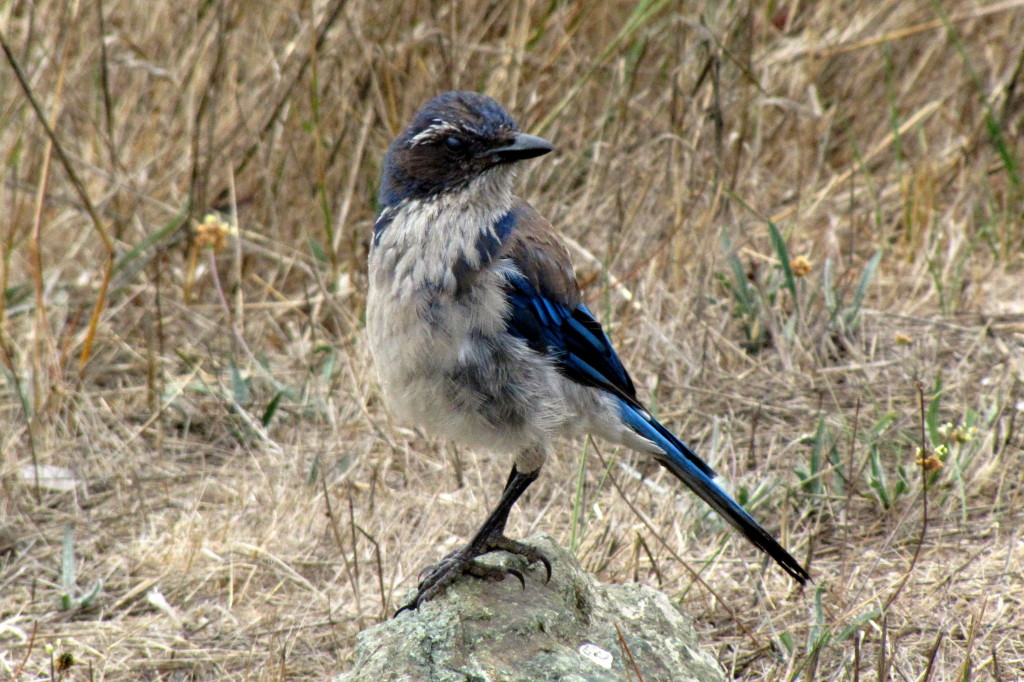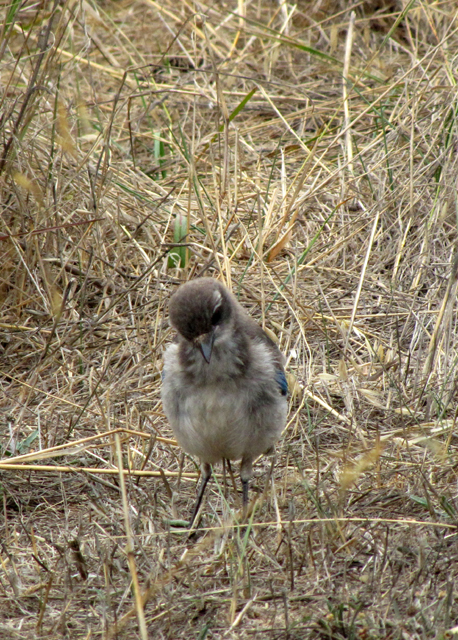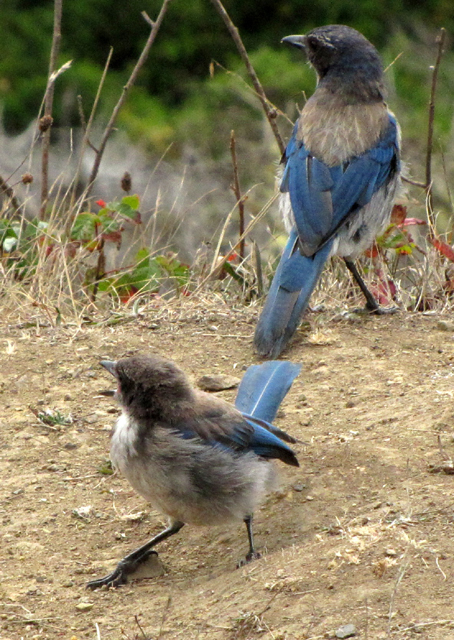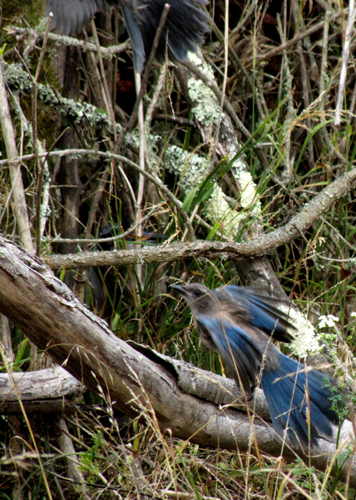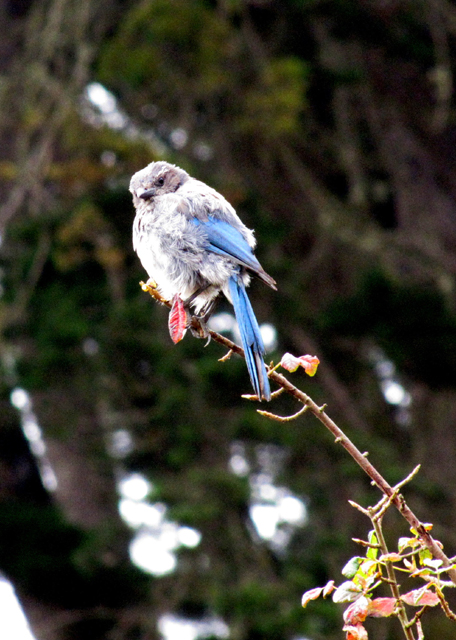 This went on the entire time we were there, until about 11, four or five of the J's, I mean Blue-jays, darting, dive-bombing, buzzing the table, from the trees, the shrubberies.
The vain, obnoxious little pr*cks were impossible to ignore.
They were young birds too, not brazen enough to land on our table, but close enough that one of us had to stay near it at all times, otherwise bits of bread and meat would have flown away for sure.
They may not be big but they make a hell of a racket. Chasing each other through the shrubs, flying nape of the Earth at full speed, creating enough diversion for the silent one creeping ever closer to the table. Close but never quite enough…
Here are a few pics from the rest of the morning.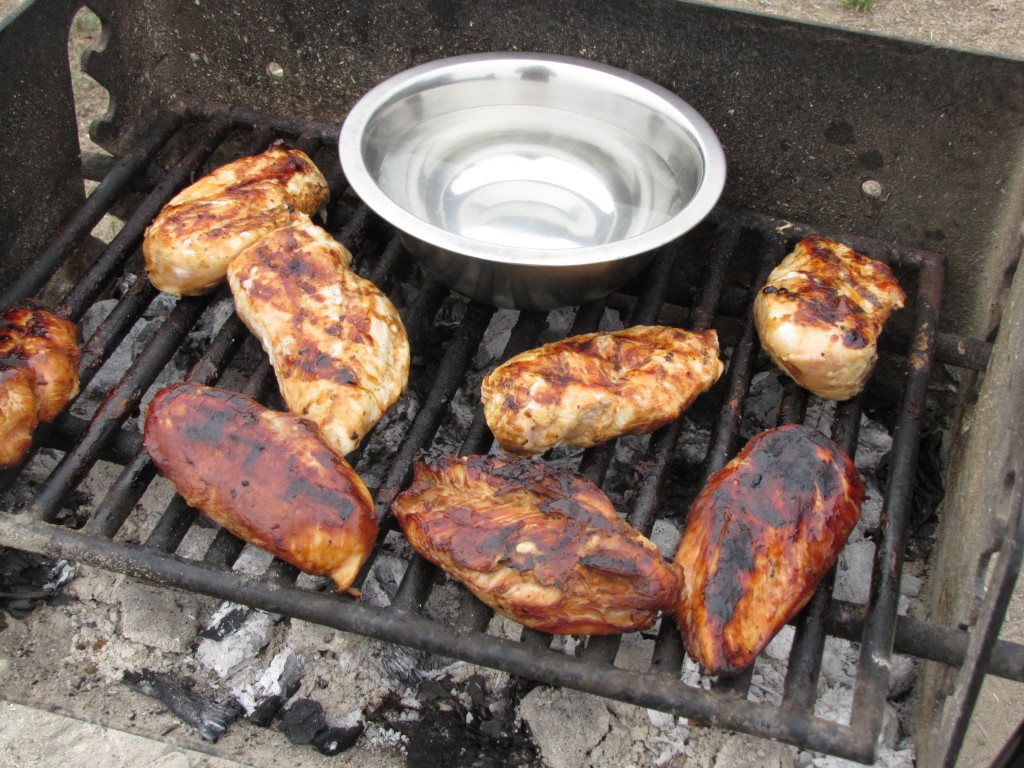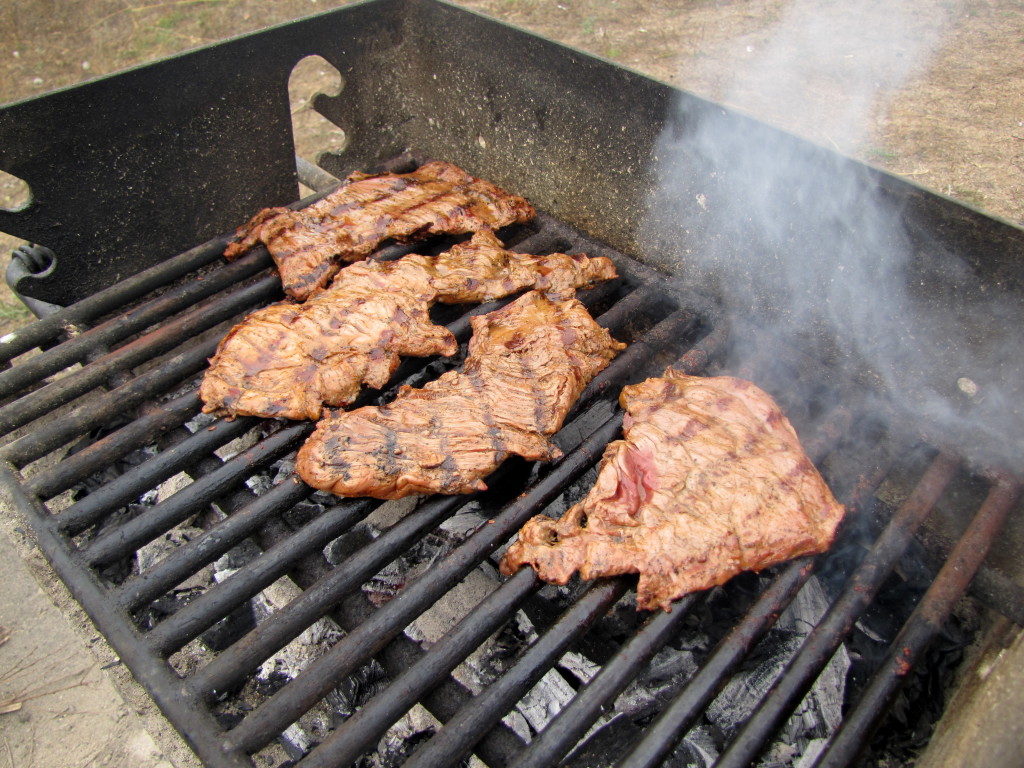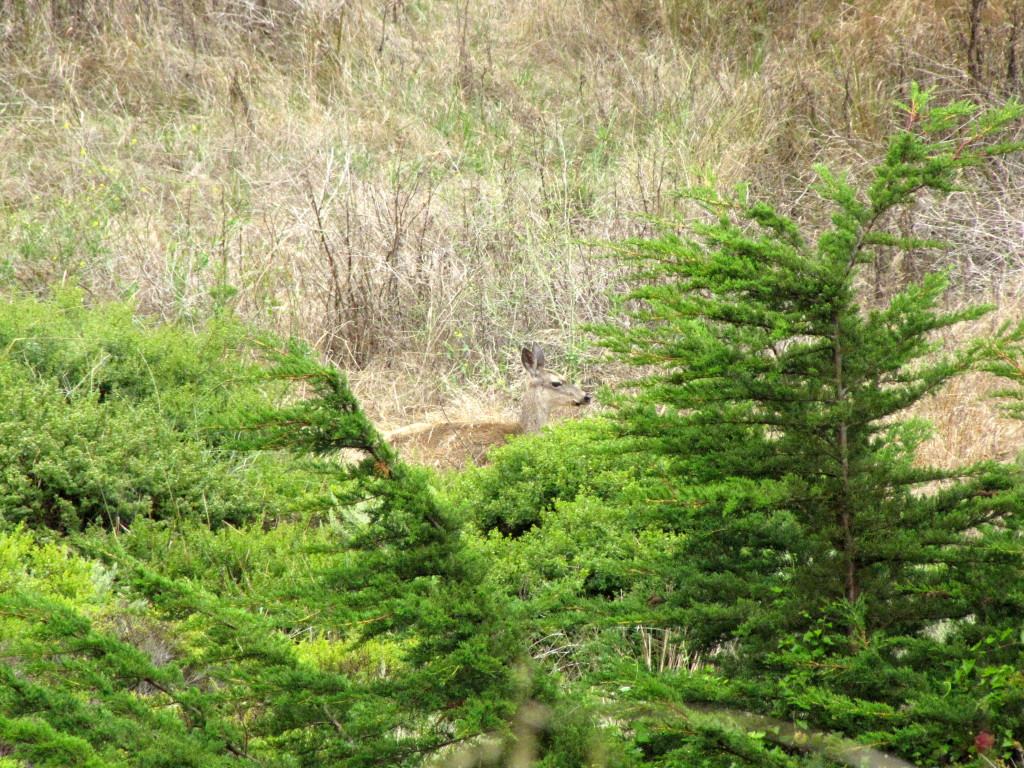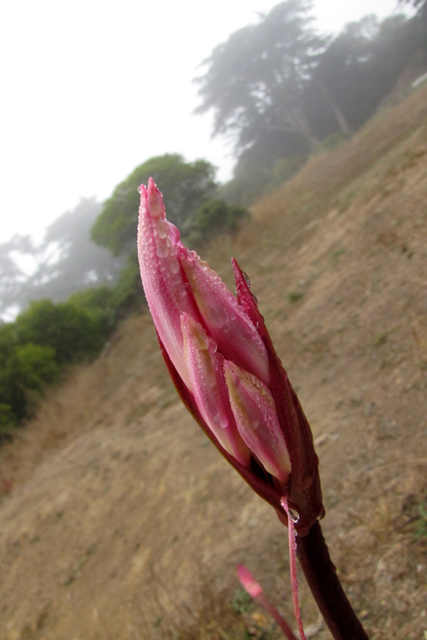 After eating we went for a hike to the beach.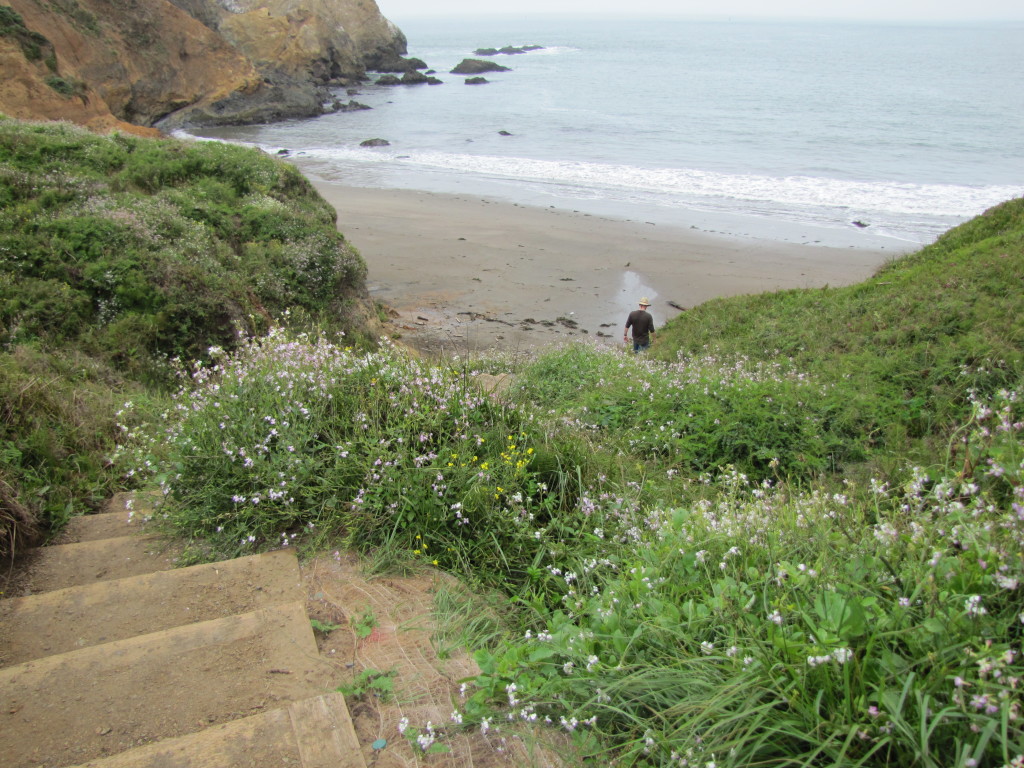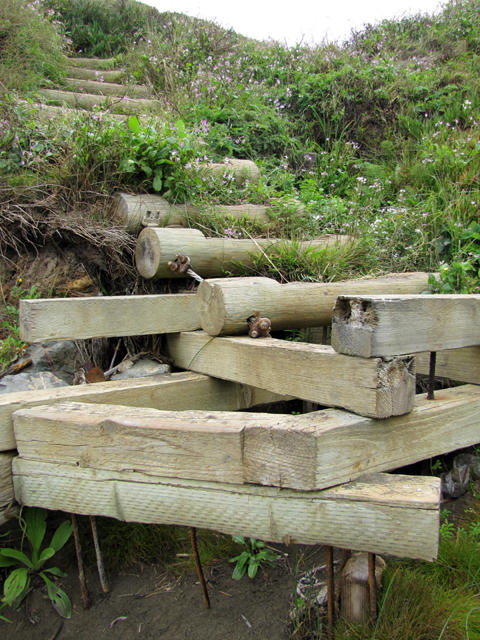 On our way home, we had to stop at the 5-minute tunnel. Karl decided to give us a glimpse of blue sky.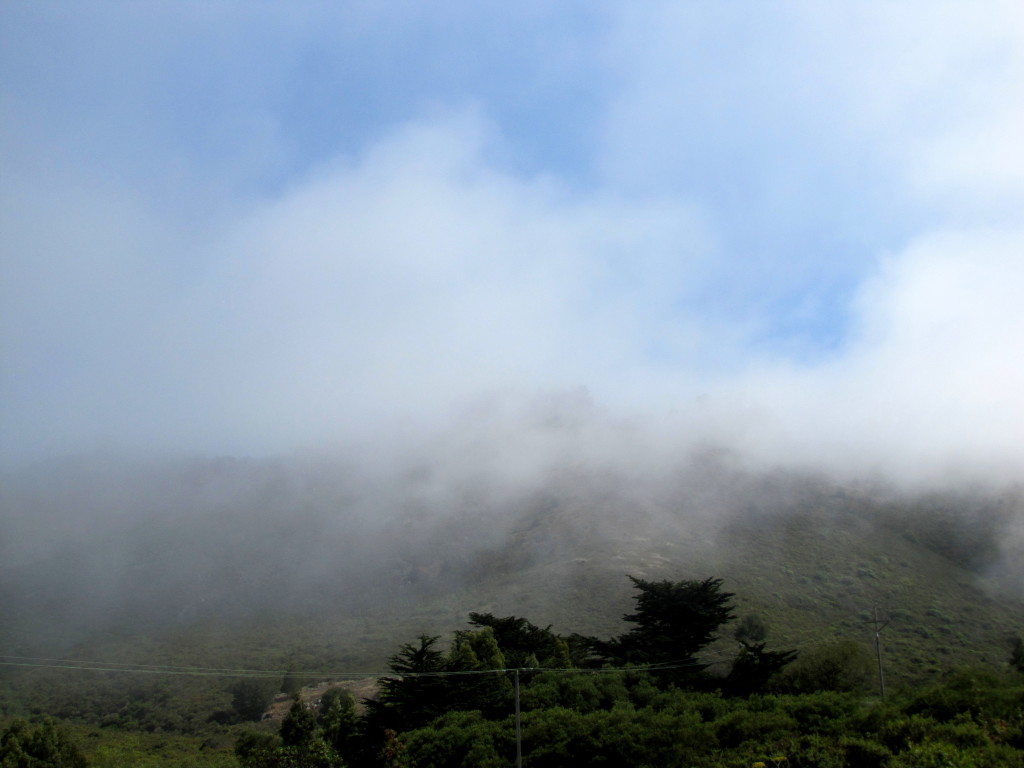 This was the last thing we saw on the headlands.