I wanted to post this yesterday, but I was too pooped to type. I spent the day at the fire department taking part in a disaster operations class for some volunteer work I do. The class was fun and I managed to stay awake though I hadn't had any sleep in over 24 hours. Once I got home and sat on the bed, I melted. So today you have it. Hopefully, next Caturday will go up as planned.
Tito is adjusting well to the new tyrant. He pushes things with Titan a bit, but not in an aggressive manner. He walks up to him and doesn't let a hiss deter him. As a result, Titan hissing a lot less. Tito is a beautiful little soul.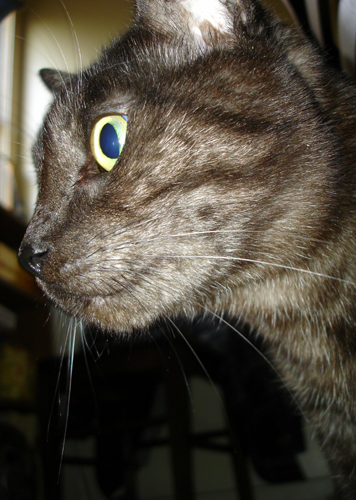 Miss Jenny is more careful around Titan. I think she got her feelings hurt when he smacked her nose a while back. She's not scared or aggressive. She's just more careful to give him space.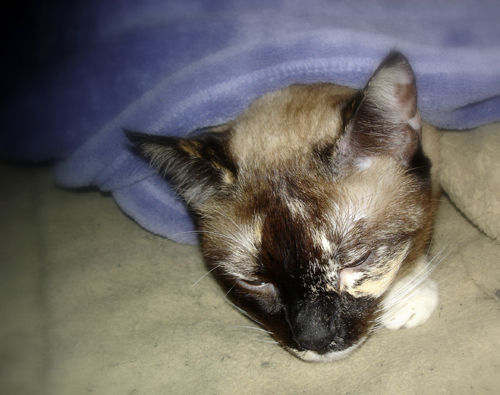 Mr. Titanescu or Titan of the White Whisker has made plenty of progress this last week. We leave the door to his room open unless we're both going to be out. He's exploring the apartment more and more. He's finally beginning to explore our bedroom and the place where the other two hang out most.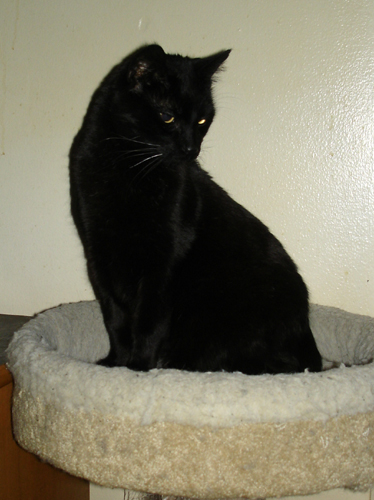 This morning he did something amazing. He played. He was in the hall and did one of the quick 180s and dashed into the kitchen. Tito followed. He then dashed into his room at top speed followed by Tito. He did that twice and only at the very end did he remember to hiss at Tito. Tito just looked at him and sauntered away calmly. I swear I saw Tito smiling.
We also discovered that Titan has a bad drug habit.