Waiting for the Pointy Eared people to work out their treaties and other political deadlocks, I look through older photos and forward to the tribe coming together.
So today is part retrospective, part look back to the future…
This is what I want: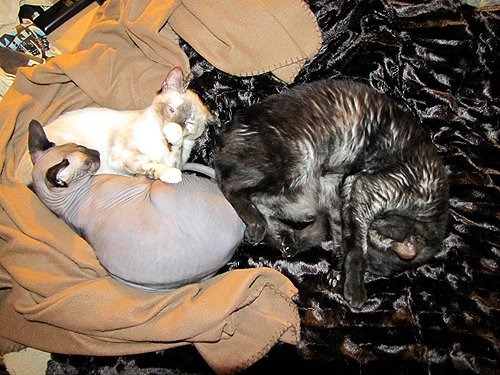 Tito does the camouflage very well on this dark shiny blanket, but I think Titan will blend in even better…
… This is what I get: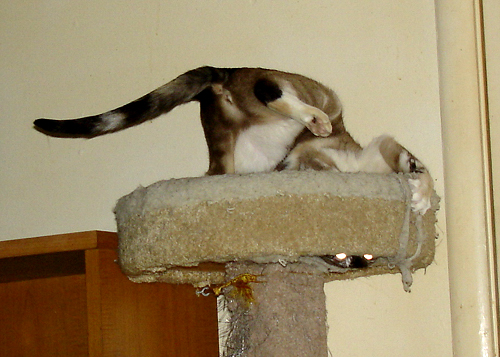 And a really good thing it is that we "moored" the tower to the bookcase, or it would have been toppled countless times…
This is what I want: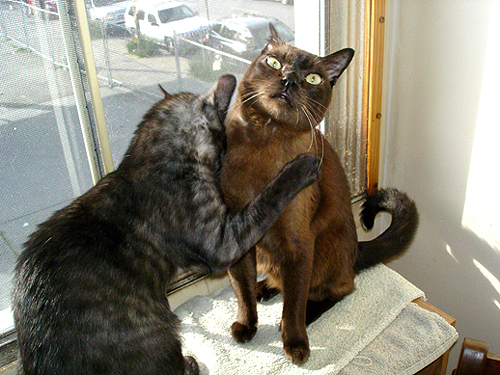 The Boober did have the patience of a saint…
This is what I got: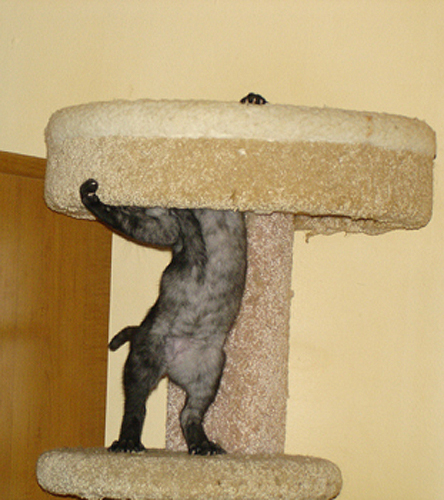 Meanwhile, next door: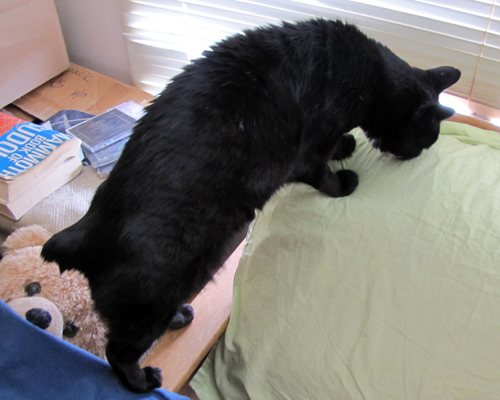 Just under Titan's stubby tail is a teddy bear. It's not what it looks like: these are the bears' eyes and nose.
Maybe in the future we'll have a cat named Jupiter or Jove, and Titan will moon him, rather easy with that nub of his…
Dedicated to our spectacular dramatis personae Maz Whang and Boober…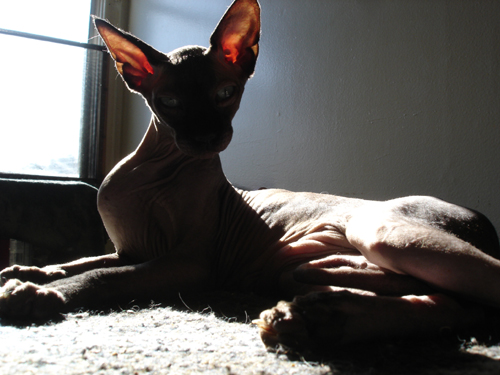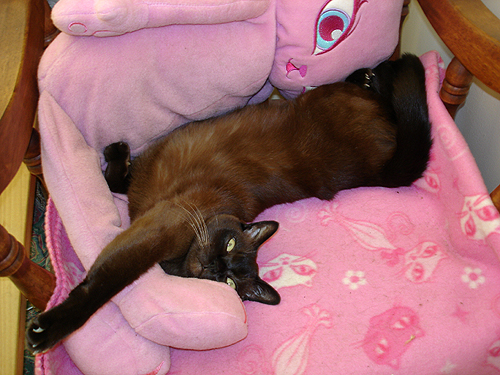 Finally, I now realize I blamed the cats unfairly when I couldn't find my socks… I had no idea!