My apologies for not having posted much. Sometimes life gets in the way. Lastech has a cold in his dode and I had a fall. The first is miserable and the second was downright stupid (and preventable). Lucky for me, aside from a few bruises, the only thing broken was my pride.
Now for the furkids as it really is their day to shine.
Hubby was in the kitchen when he felt eyes watching him.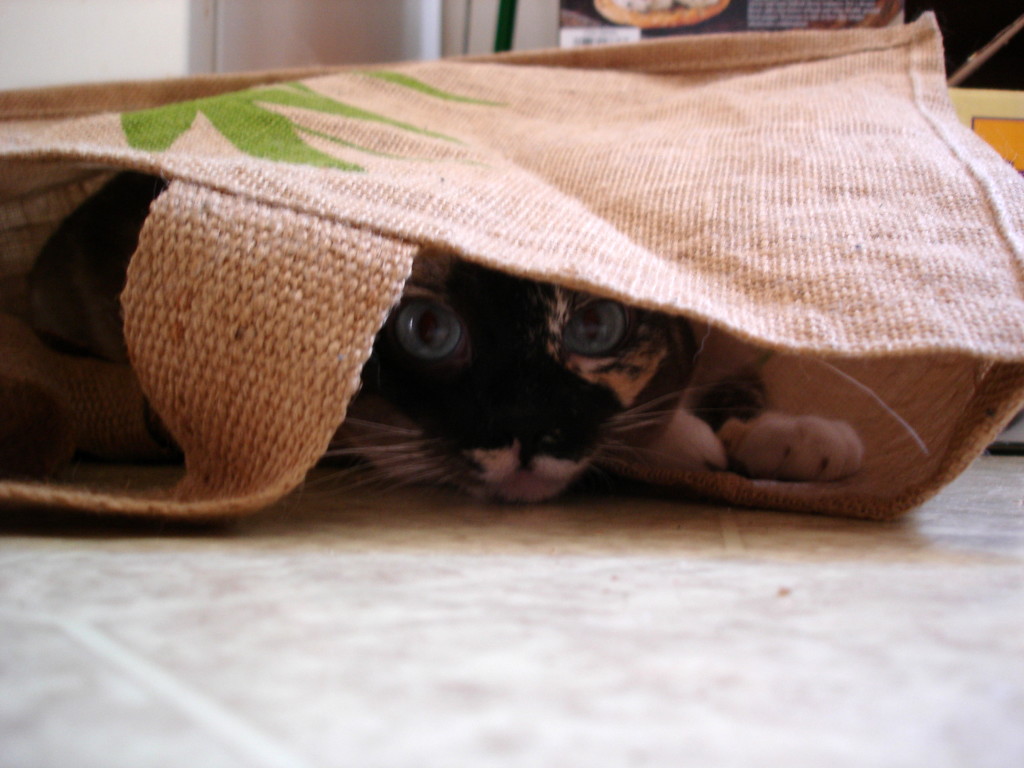 Speaking of hubby… He was taking pics of Tito and took his glasses off. Oops!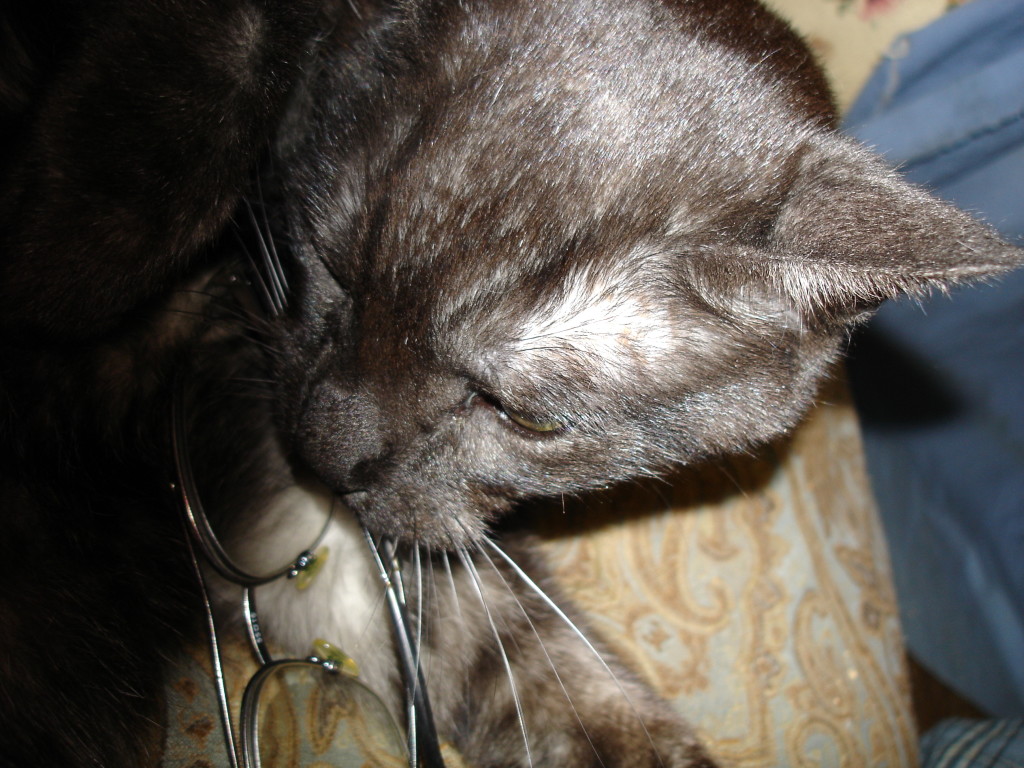 And now for a bit of humor