When I was young, I made a lot of blanket forts. I built them so I could hide with a flashlight at night and read. Mom wanted me to sleep and I wanted to READ darn it!
Our furkids are pretty fond of blanket forts. Tito likes the one we make when we sit in bed and read or watch tv. He stands on us and paws at the blanket until it's lifted and then he scoots under to sleep under our knees.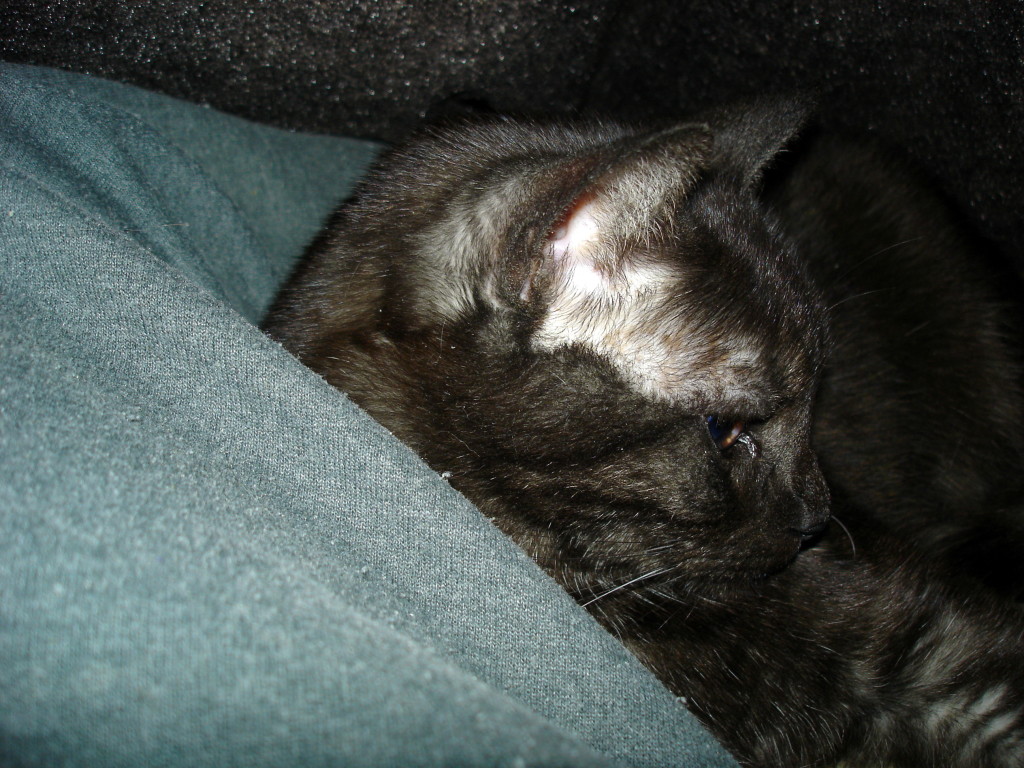 Jenny isn't so fond of sleeping that close to a human. The only time she spends a lot of time close to us is when she is in zombie mode. Then she stands by daddy's head and nibbles on his eyebrows and bald head. I'm sure she just wants to get at those brainzzzzzzz. Instead, she makes her fort on the cushion using the sheets we have hung up over the window to make it darker.